I:M Party
Now officially one of the hottest gay circuit parties in Asia.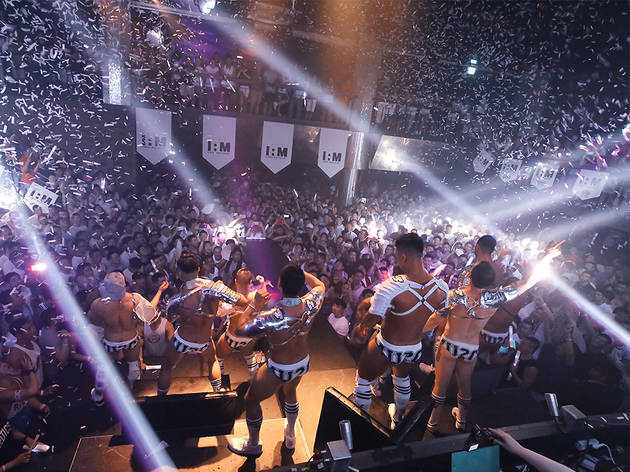 To put it simply, this year's I:M Party was hot. The line to get into Club Ellui where the main events were held was unending until the sun came up, while it was almost impossible to find a spot to stand on the stage. As the majority of those present at the Cheongdam venue migrated to Itaewon together for after-parties, the night at the gay clubs all around Itaewon witnessed the hottest Seoulites they've ever hosted.
While most of the LGBT events that are held in Korea are actually only geared towards gays, the range of nationalities, socio-economic classes and races represented at the party made I:M more diverse in terms of gay-representation. There was a good mix of Koreans and non-Koreans, with the non-Korean guests representing 20+ countries.
The music was killer. There were 18 DJs from all around the world spinning from the stages. The headliner, DJ Aaron, a superstar DJ from Israel, was insanely enticing. Everyone danced and sang along as if the venue was their playground. Of course, the go-go boys adorned in complete sexiness got everyone even hotter.
Those who worked to make this event happen definitely deserve applause, especially when considering how conservative this country is. But there were certainly areas for improvement. First of all, there was no headlining DJ from Korea, with too much dependence on the celebrity of foreign DJs. Second, while I:M advertised itself as a "uniquely Korean circuit party," how it's organized was not that unique from previous circuit parties organized outside of Korea. Lastly, there were issues surrounding the communication barrier for those who were visiting from overseas, and there was an overall lack of service provided for them. We believe, however, that I:M will be back next year with more a lot more experience.