Nothing to overcome, only getting better each day
Kim Chi, interviewed during her first performance visit to Seoul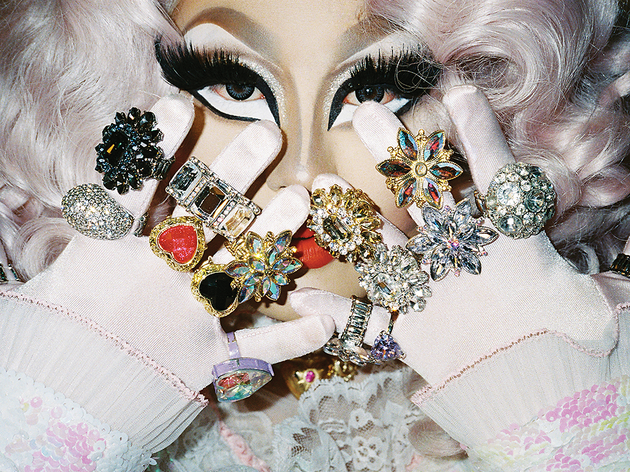 During her recent visit to Seoul, while lip sinking to K-Pop songs, Kim Chi was wearing the exact same red dress as what she wore on the final episode of RuPaul's Drag Race Season 8. Crowds filled Club SKRT in Itaewon giving her a celebrity status right here in Korea, which Kim Chi herself had not imagined. Her shockingly beautiful presence was creatively redefining the boundaries between femininity and masculinity. Kim Chi, whose real name is Shin Sang-young, is a Korean-American raised in Chicago who worked as a graphic designer. She started drag in 2012 when a friend asked if she would like to do try drag for the first time during Halloween. That same night, they were booked and continued a successful drag career. Having been one of the top 3 finalists on RuPaul's Drag Race, exuding her unique charm and ways of approaching her identity that is different from any other contestant, Kim Chi has garnered a lot of media attention and love from fans of all ages and genders. Here are a few questions she was kind to answer during her visit to Seoul. (Author: Ruby Kim from DAZED Korea)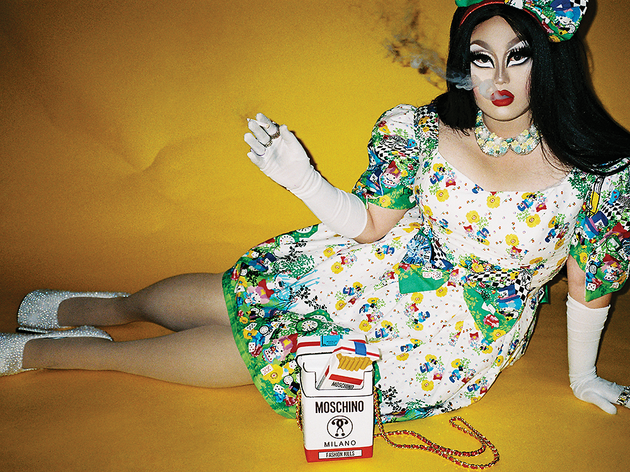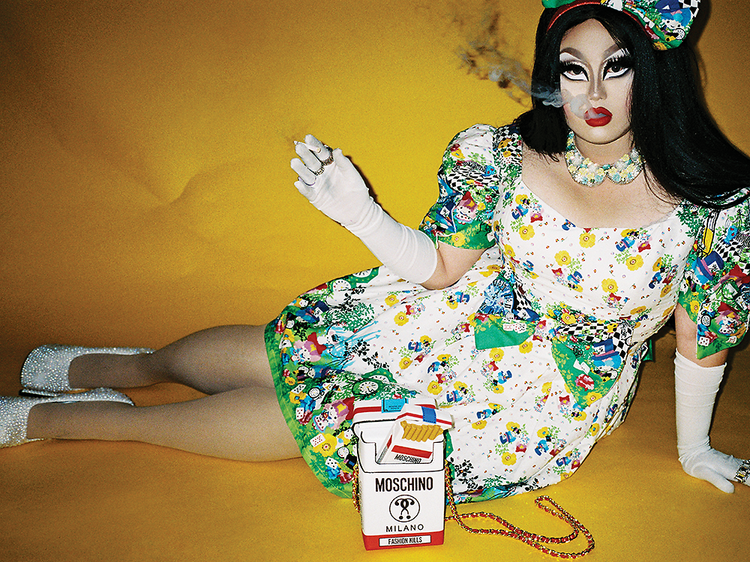 Tae Hwan Kim
Welcome back to your motherland, Korea.
Thank you. It feels great to be back. Although I've lived in the US since middle school, my 2 years of high school spent in Korea makes me feel like a native. But every time I visit, everything feels new.
There were lots and lots of people who came out to see you at Club SKRT.
I never imagined that there would be that many people. I remember thinking I'd be grateful even if 10 people showed up.
News about you coming to Korea was a craze on social media.
Really? I had no idea. I felt deeply honored to see all the people who packed the club.
During your performance, you almost cried but held it in.
My eyes got watery from watching people scream and enjoy themselves with anything I did. I still feel their energy in me. I don't know when I'll be able to see a spectacle like that again. I would love to come back often if situations allow.
You sang a Korean pop songs during the performance. was that intended?
Yes. The song, by a group named Morning that unfortunately disappeared after one album, is called Habit (Seupgwan). It's the song I listened to everyday in high school. Because it helped me go through life as a teenager, I wanted to share its charm with the audience. I also wanted to include Gummy's If You Come Back, actually, but left it out because it was too sad.
When asked about your feelings about the performance, you mentioned it was your wish to be able to perform in Korea.
When I was 16 in Korea, Itaewon was my playground. I was outgoing from a young age [laughs]. From what I recall, it was impossible to see transgendered people or drag queens in the area. That's why I wanted to bring the American drag culture to Korea and introduce it. To my surprise, though, the drag queen community here is quite lively.
Have you met any of the Korean drag queens?
Of course. They were very mysterious. Their on stage performances were very professionally planned. Most of all, I loved their friendliness towards me.
While you can see more of LGBTQ culture in Korea nowadays, many are still unfamiliar with drag queens. We believe that a lot more people will be informed through this opportunity.
That would be a relief. I looked myself up online and a news agency introduced me as a transgender. I believe many people here don't know the difference between a transgender and a drag queen.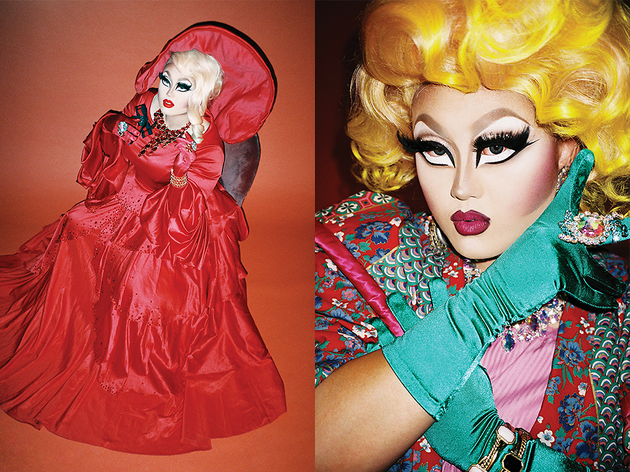 Tae Hwan Kim
Is it true that transgendered people are not allowed to participate in drag queen shows following RuPaul's Drag Race show?
Yes, because drag queens are men who perform as women during their performances. There is a clear distinction between a drag queen and a transgender. But personally, I believe anyone can be a drag queen.
How do you prefer to be addressed?
Some prefer not be called by their drag queen name when they are not made up, but I'm fine with either. At the end of the day, both, drag or not, are me.
How did you start your first drag show?
A friend asked me to be drag queens together for Halloween, about 3 to 4 years ago. It's the friend who came out on season 7 of RuPaul's Drag Race. I thought it was a fun idea and headed out in full drag. Following was an invitation to host a very famous gay party in the US called Neverland. Ever since, I quit my job as a graphic designer and became a full time art director of a drag event planning team in Chicago. It led me to RuPaul's show.
How does it feel to be the first Korean American to be a Top 3 finalist on the show?
There was a burden on me, actually, in being the first Korean drag queen on the American national TV. What I wanted to do was to present the viewers with new images of an Asian American that is different from the stereotypes: quiet, not proficient in English, shy.
What was the most difficult thing during the show, which I hear is an extremely competitive environment?
Actually, I can't think of anything in particular, but I'm just not good at dancing. I may know about the arts, but dancing and acting are things I never learned before. I started it when I became a drag queen, and I'm still in the process of learning. I'm thinking of getting professional coaching starting from next year. There is so much to learn, which is exactly the reason I love being a drag queen.
Watching you wearing your contemporary version of hanbok was memorable.
Was it the 8th episode? I was inspired by my mother. I wanted to wear a traditional version of hanbok, but wasn't able to because they just didn't fit well. What ended up happening was making one with a stylist friend of mine, which took 2 weeks. Many Westerners think of the kimono when they think of an Asian attire, and I really wanted to show that there are others like hanbok, which has an extraordinary silhouette and a grand presence. I tried to exaggerate the design of the piece I wore in order to really convey its beauty.
Is there any K-Pop star who inspires you?
There are lots, including Orange Caramel! Their fashion is adorable and presents a clear concept of who they are. I also really enjoy Clam, a Japanese anime artist group. Being a drag queen, I wanted to turn into one of the characters.
Future plans?
I am planning to start my own business in the cosmetics industry.
Congratulations!
I was able to launch a lip stick and eye shadow with the cosmetics company Sugarpill. I hope it sells well. After this collaboration, my dream is to create my own brand.
Finally, what is your ultimate dream?
I don't need a lot of money, and my dream is simple. Whatever I do, I want to live a life that's true to myself, and I'm hoping my plan to start my beauty brand goes well!
(Photographs: Tae Hwan Kim)