7 Insider tips for the Busan International Film Festival
Must-read tips when going to the Busan International Film Festival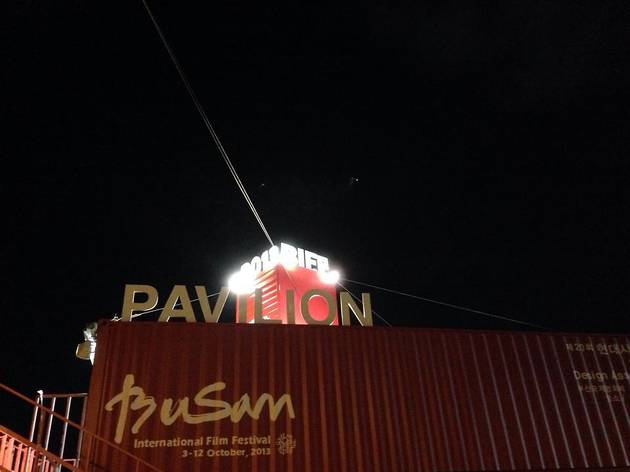 "A movie is a love letter to the audience. I make digital films, so this is an [love] email."
My love affair with the Busan International Film Festival began with this quote from this 2007 movie (Milky Way Liberation Front; a film that takes place in Busan that I saw at the Tribeca Film Festival in New York). I didn't move to Korea until 2009 and so it wasn't until then that I finally got to go the festival. Since then, I haven't missed one year of going - even if I could only go for a day.
Every year I've learned something new, something that helped me enjoy the festival better the year following and I thought I'd share it on this digital web post (love web-post?) with you.
When online ticketing fails...
If you're looking at this now, approximately 7 hours after the tickets have gone on sale, you're already 6 hours and 59 minutes too late for online reservations.

Does that mean you shouldn't go to the festival? No and you don't necessarily have to give up on the films of your choice either. You just have to wake up super early, wait online and buy the same-day tickets that they usually leave room for.

Check the BIFF website for where to go and how to buy in person.
When purchasing your tickets in person, prepare all the movie codes in advance. Be a pro at it and book as many tickets and prepare backup codes. (Refunds come easy as there's always someone who wants the tickets.)
One year, I came with six friends and we picked straws for who'd wake up early and get the tickets. What we forgot is: There's only two tickets allowed per person. We ended up asking someone behind us to buy extra tickets for us and making some friends, but be cautioned when coming with a big group.
I have some friends who have been denied entrance to movies for being just a few minutes late. This normally happens at screenings where there are GVs or the director himself is at the screening, etc. The people who are working there are only following the rules when they don't let you in, so come as early as possible.
The distance between theaters
You might have thought that you were being clever by booking your movies back to back, but you have to be very careful when you do that. Theaters are not right next to each other and often require public transportation or cabs to get you from one place to another. (Also, remember that Busan is more spread out than Seoul is.)

If you are leaving less than 30 minutes between each movies, you should make sure to book movies at the same venue.
Where to stay and where to go
Real pros at going to BIFF book weeks in advance to stay in the nice places. Better hotels can cost up to three times the cost - especially if you want to stay near Haeundae.

Around a week or two before the festival, even guesthouses are fully booked. If it doesn't bother you, try staying a few subway stations away in Seomyun where boutique hotels (upscale love motels, really) abound.
Partying and mingling....
Where all the big parties everyone wants to know? A lot of alcohol companies sponsoring the festival will be hosting parties with free shots, drinks and sometimes even bottles. Look for glitzy lounge-type bars with huge alcohol ads out front - you might have just found your partying jackpot.
More to explore