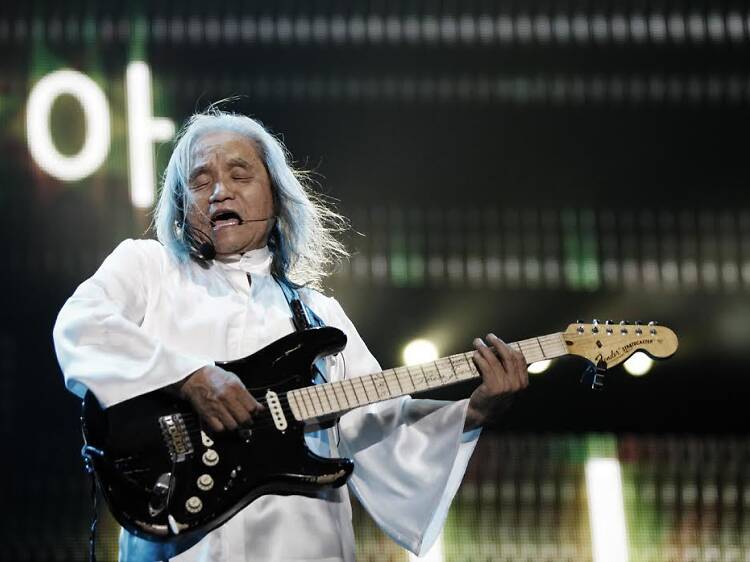 "Godfather and living legend of Korean rock. Rock, blues, soul, psychedelic… you name it. The oddly satisfying energy his music exudes knows no border or limits."

Shin successfully led "Shin's Army," the stars who nominated the popular music scene of '60s and '70s—Pearl Sisters, Kim Chu-ja, Kim Jeong-mi and Park In-soo just
to name a few. His own bands that include Add4, Yup Juns and Music Power were also a huge success.