Q&A: Bondax
A genre-defying duo have birthday cake and love locks in Seoul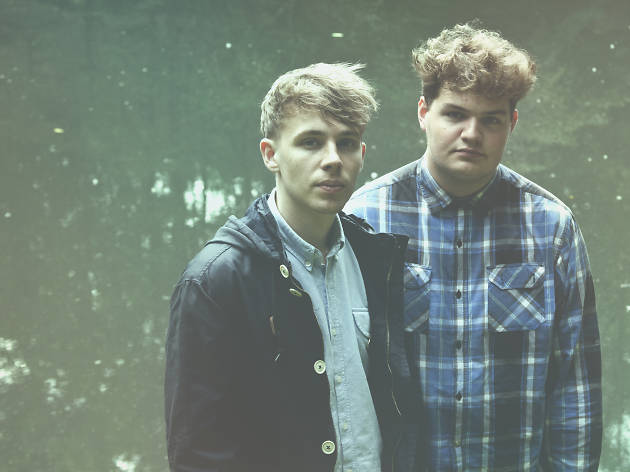 Even those unfamiliar with the names Adam Kaye and George Townsend will recognize the tune behind their track "Gold" released in 2013. The duo, better known as Bondax, got together in 2012 and is originally "from a hill in the middle of nowhere" near Lancaster, George says. Gaining popularity after being featured on BBC Radio 1, they've played festivals such as Crssd, Bestival and Creamfields. Today, the down-to-earth two have their own record label (Just Us Recordings) and 5.6 million followers on Soundcloud to add to their name. Time Out Seoul meets them to talk about touring the world, their impressions of Seoul and their genre-defying music.
You came here in 2014 and performed at Globe Lounge. What was that like?
Adam: We were here quite a long time. Three or four days, I think.
George: It was my 21st birthday so we had a really good time. It was incredible. I say, we probably lived it up a bit too much. We felt really welcome here and the show went really well. It was intimate and everyone was really into it.
Adam: We went to the Seoul Tower. Korean barbecue obviously. We drank a bit of rice wine.
You've just flown in from Indonesia. This time around, you're in Seoul for two days, then to Bangkok for a day, back to Bali for a day and then to Jakarta. Do you think it's possible to get an impression when you stay for such short periods of time?
George: Oh yeah, of course. I have to admit we're probably more inspired by rural landscapes than urban landscapes. I always feel like we're just getting a bit of a taste of the world.
What kind of taste do you get from Seoul?
Adam: Bulgogi. Kimchi and bulgogi. [Laughs]
George: We really liked it. We talked to all our friends about it. It's kinda similar to Japan in the sense that everyone is really friendly. In England, everyone is so in your face and intense.
What was the turnout like that time?
Adam: There were so many screams.
George: I got a cake. A birthday cake. I don't know how they knew [it was my birthday].
Adam: And flowers.
George: I hope the crowd is as into it as they were before.
What are you expecting from the upcoming show?
George: Last time we played, it was almost all [locals] that came to our show and we loved it, because there was so much excitement about everything. We'd love for the Korean [fanbase] to come out again because we don't like going to a show and playing for the same audience we'd meet in England. That happened one time in Singapore.
Adam: We're lucky because we have a wide range of audience. And it changes so massively across the globe.
Do you think that's because, as you say, your music isn't really limited to a genre?
George: We're playing as DJs now but realistically even if we were playing as a band, it would be similar. And we could play as a band, without anything like track. I think our music is right in between the two of being live and being electronic. And you could easily take it either way. You can listen to it as daytime music and you can listen to it as club music. That means we have a good wide spectrum.
What's the craziest thing that's happened to you this time on tour?
Adam: That we want to say?
George: I have to admit, it wasn't crazy but we played a festival in Mexico and it was paradise. We played after one of our favorite bands ever. All our friends were there and we ended up swimming around one of the rivers around the festival.
Adam: That was pretty up there.
Anything on the agenda for this trip?
Adam: We're going to see some of the touristy sights. There are a few museums I'd like to see.
George: We're going to go back to Seoul Tower and see if we can find the padlock we put in two years ago. And add our tour manager's name to it if we can find it. It won't be easy. I think I can find it. I'm excited.