New Year's Bash @ Lotte Hotel World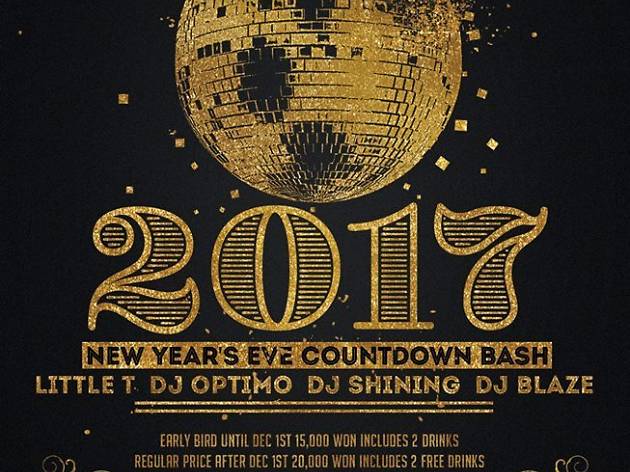 Come dressed in your semi-formal attire to Lotte Hotel World's New Year's Bash starting at 10pm on the 31st. If you buy your ticket in advance, the entrance price of 15,000 won will get you 2 free drinks with a choice between Heiniken, Desperados, Kloud craft beer, or special cocktails. The entrance fee on-site will be 20,000, also inclusive of the 2 free drinks.
For those wanting to go VIP on this special occasion, Tables are available. For a price of 140,000 won for 4, the ground level VIP table will include 1 bottle of Swedish Vodka 750ml, 1 plate of appetizers and 4 beers. The upper view table (200,000 won for 4) will include a choice between 1 bottle of Swedish Vodka or Jägermeister, 1 plate of appetizer and 8 beers. Again, you must come dressed semi-formally, jeans and gym shoes are strictly prohibited. For reservations, please visit https://www.facebook.com/events/322187338155413/.