Grab a bite next to Daelim Museum
Art, food and tradition, all in one neighborhood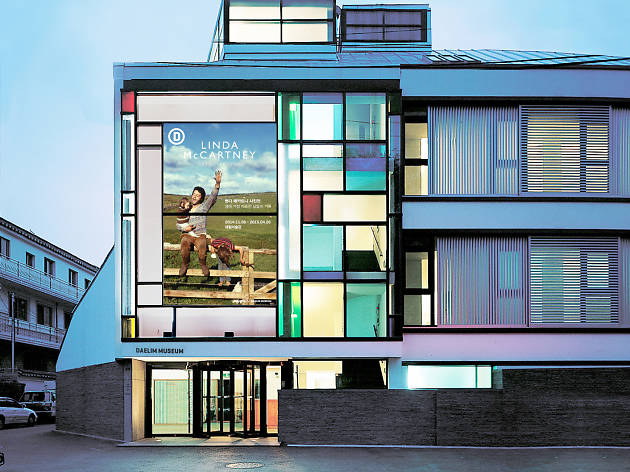 Seochon, literally translated to 'West Village', is one of the oldest neighborhoods in Seoul. As more Seoulites come to cherish the old, the area's becoming more and more relevant in the midst of all the rapid transformation that the city has undergone. Seochon, along with its neighboring Bukchon, has both resisted modernization, leaving them beautifully messy — with clusters of Hanoks alongside two story buildings from the 60's and interweaving, confusing alleyways. This once middle-class neighborhood of merchants, physicians and translators of the Joseon Dynasty has now become an epicenter of contemporary culture, introducing the latest in art through its many museums and galleries. Small and private cafes and restaurants are creating a phenomenon close to a gastronomical sensation — you can find some of the best Spanish tapas or dine at some of Seoul's oldest restaurants here. The art, food and traditions found in the area make a great combination for a day out.
Restaurants and cafés near Daelim Museum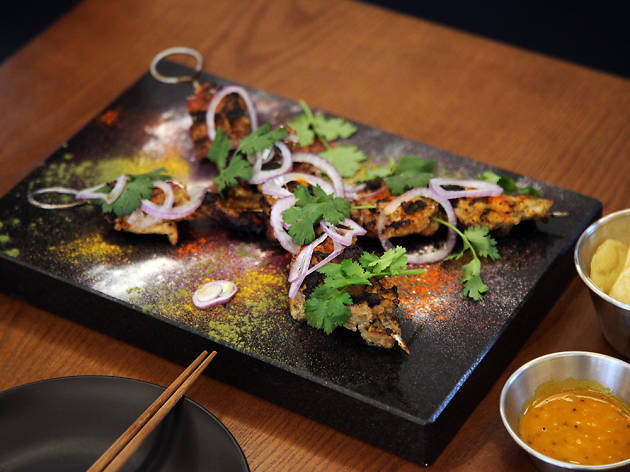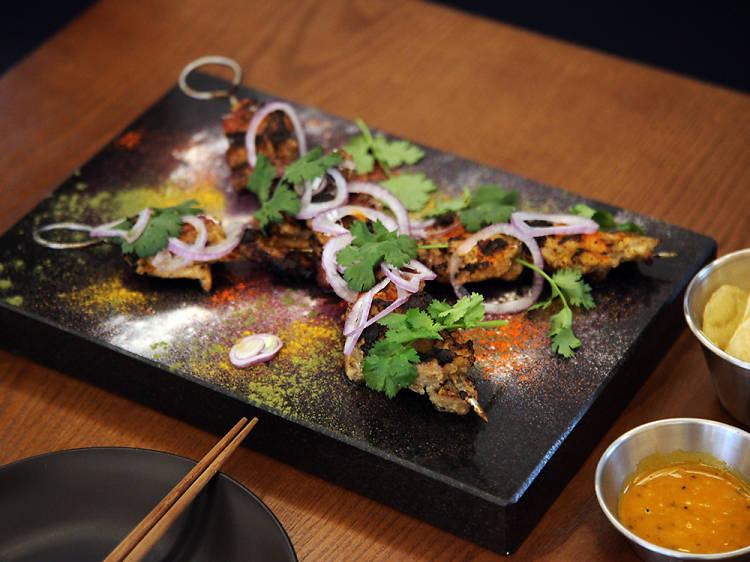 3 words come up when thinking of this restaurant: alcohol, travel and hanok. Jub an, which refers to the pairing of food and liquor in Korean, is best described as a bistro housed in a revamped hanok. Tucked away in one of Seochon's many alleyways, it opens up its bright cobalt-blue gates at 6pm every day to expose a beautifully-lit hanok structur e and a neon sign. Walking in through them, you will likely to be transported to a world of modest traditional glam. Chef Kim Taeyoon soaks up inspiration during his worldwide tours and brings back with him new methods and techniques to add into in his cooking. Fusing exotic spices brought back from India, Southeast Asia, the Mediterranean and the Middle East, he creates visually and aromatically stunning dishes. The Malacca Ribs made with star anise, fennel seed, cumin seed, coriander seeds and cardamom is almost intoxicating (in the best way possible). The sauce coating the scrumptious pork ribs is thick, tangy and very much satisfying. A bite of this calls for a nice strong sip of Chuseongju, a type of Korean liquor with a 1,000-year-old history. Every item on the menu can be beautifully paired with alcohol—just ask the staff what would be best and they would be more than happy to help you out. For those of you who rarely associate Korean soju with a fine-dining, let Juban prove you wrong; sitting underneath a graciously-lit hanok looking out into the garden and the black giwa (traditionally-tile d) rooftops, you'll see how d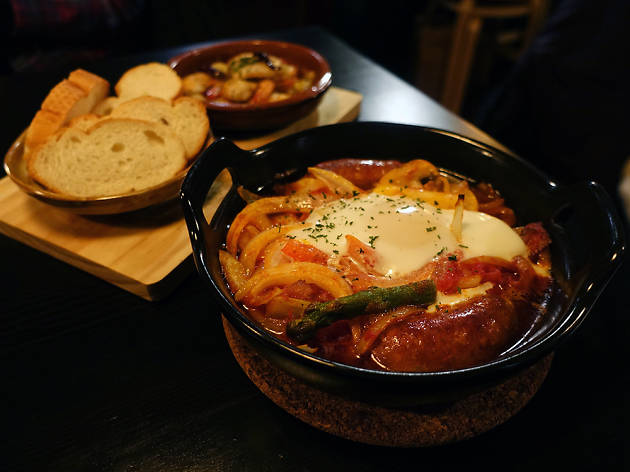 Walking through Jahamun-ro 9-gil, you'll notice a small Spanish flag hung with modest dignity. In its 4th year running, this small Spanish bistro has managed to attract many who visit the area. For the popularity it has garnered over the years, there could be always a short wait before you get a seat here (they don't take reservations)...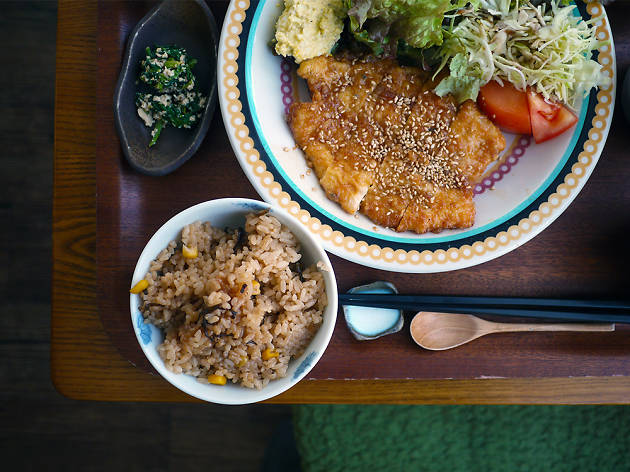 We all know the wonders of sashimi and tataki's, but what about Japanese food without all the formalities? If you're looking for the looks and tastes of a real home-style Japanese meal, Nuha No Mori located in the Seochon district would be a great choice. Mind you, walking to the restaurant from the nearest subway station or bus stop, there is a short hike up the hill — but the food you taste here will certainly make it all worth the journey...
Show more