Jeontong Junggyeong Mala Xiang Guo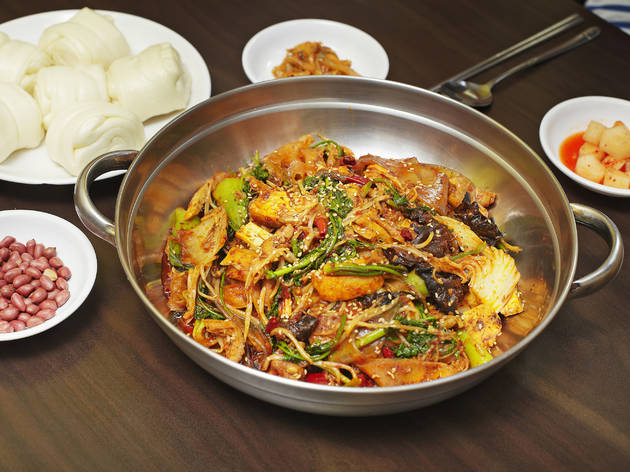 1/4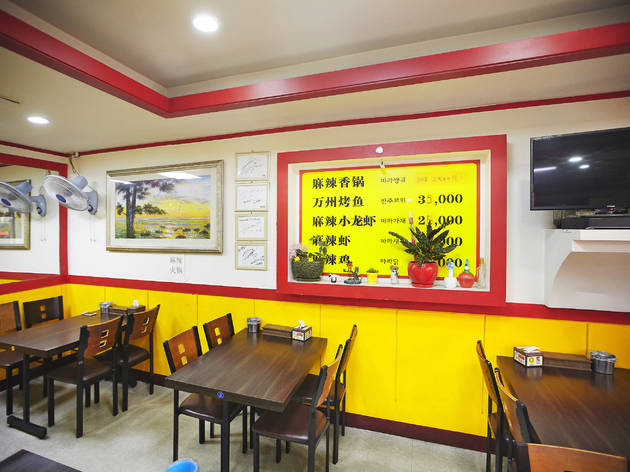 2/4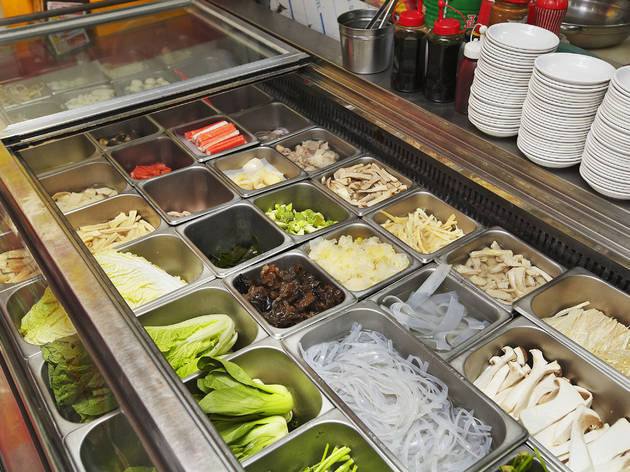 3/4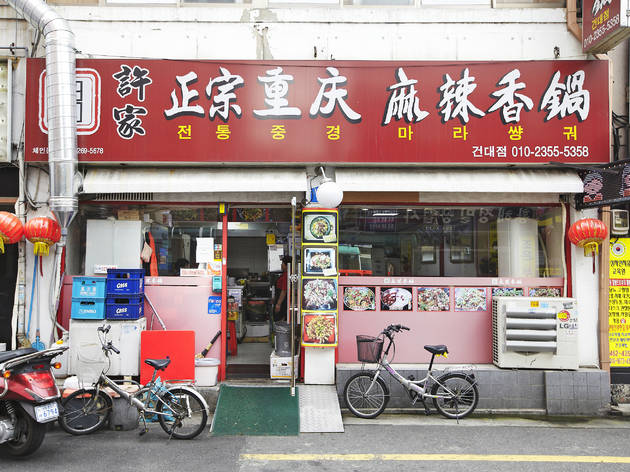 4/4
Mala, a numbingly fiery and oily sauce made of Sichuanese peppercorns, chili peppers and various spices, is the base ingredient for some of the most popular dishes in Sichuan cuisine. In Korea, the best known version of mala is probably mala huo guo (a shabu shabu-style Sichuanese hot pot dish). But there are more mala-based treats to discover. Its lesser known cousin mala xiang guo, made of stir fried vegetables, meat and seafood, does not feature a broth like mala huo guo or mala tang (vegetables, meat and seafood on skewers cooked in a broth), but it definitely tastes just as strong. Located near Geondae, this eatery opened in 2013 and specializes in… well, mala xiang guo. Pick your ingredients from a selection of more than 40 different choices, including green bean sprouts, mushrooms, cabbage, coriander, chou doufu (stinky tofu), beef tripe and veins. Then decide how spicy you want it (low, medium, very). The spices used in the dish have a very strong and fiery kick but the Chinese herb-infused oil gives the dish a clean finish. The chewy veins are especially delicious. Enjoying it with hua juan (steamed scallion buns) is also a good idea as it will make your food less spicy and extra savory.
Venue name:
Jeontong Junggyeong Mala Xiang Guo
Contact:
Address:
50, Dongil-ro 18-gil
Gwangjin-gu
Seoul
05078

Opening hours:
10:30–12am
Transport:
Konkuk University Station (Line 2, 7), exit 6
Price:
Mala xiang guo (100g) 2,500 won, hua juan 5,000 won.