Kong-guksu for all seasons
From a 57-year-old family-run place to a humble yet skillful restaurant nestled between traditional markets.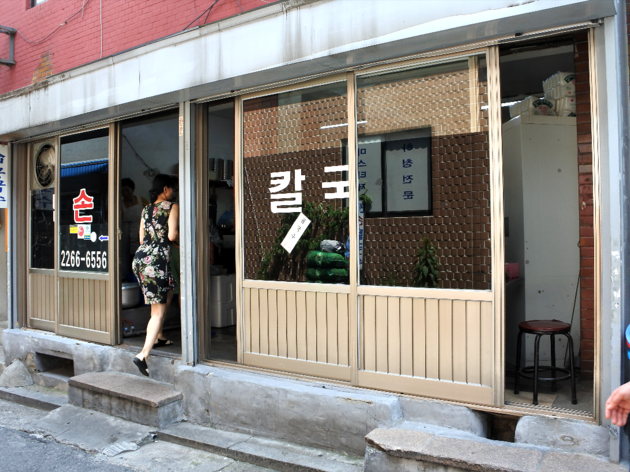 Some get busy in the summer so they never miss a chance to get this simple meal; others just don't get why it is even considered 'food'. Whether it's an acquired taste or not, the appeal of kong-guksu (cold soybean noodle soup) is in its natural, nutty and oh-so-comforting flavors. Some may consider the combination of just beans, water and salt that go into the soup is way too simple to allow any distinct character. But there are, in fact, many different factors to be found in one bowl to create variations: the type of noodles and garnish, along with how thick or thin the soup is and how savory (or even sweet) it is. We don't know how you feel about the dish, and we know we can't make you change your mind anyway; it's for those with delicate taste buds who've already got hooked by the simple, milky soup, we've prepared a list of great Kong-guksu restaurants in Seoul.