Restaurants for end-of-year parties
Wondering where to go to finish off the year right? Here are the best restaurants for year-end parties. Cozy or merry, Heineken is a must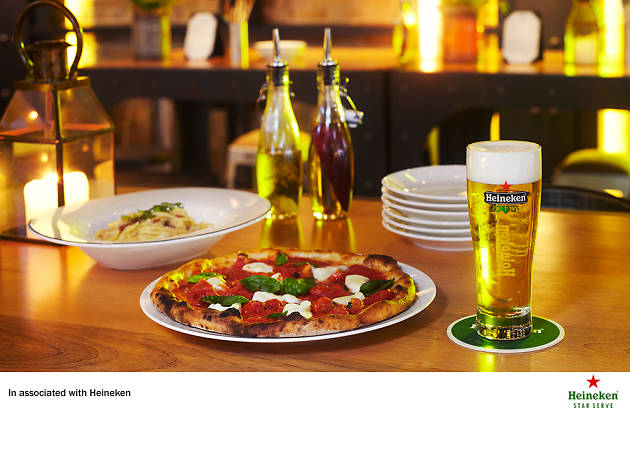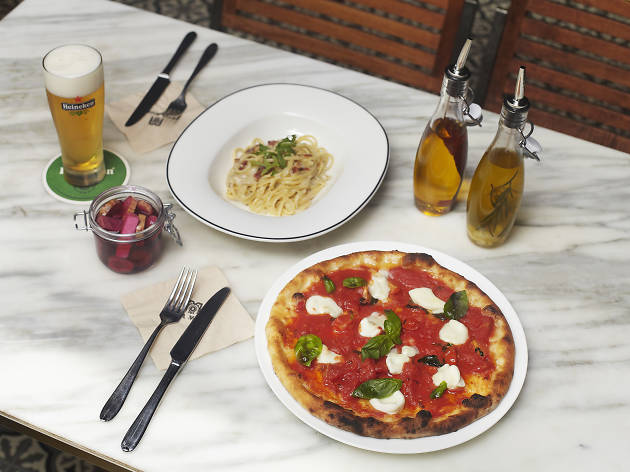 Pizza Muzzo's interior has elegant white windows and a dark brown kitchen. Crispy on the outside and soft on the inside, they specialize in different types of pizza. Cristian, a chef from Italy, leads the kitchen. From flour to cheese, most of the ingredients are also imported from Italy. Pizza Muzzo is best suited for a small group gathering. Three separate spaces branch off at the entrance. About 80 seats on the left focus on dining and the room can be used for banquets. About 50 seats on the right with a DJ booth are for casual occasions and then there's Muzzo Casa, an outdoor pub with a glass ceiling. With a DJ playing from 9pm on weekdays and 10pm on weekends, you can go have some fun with music, pizza and Heineken.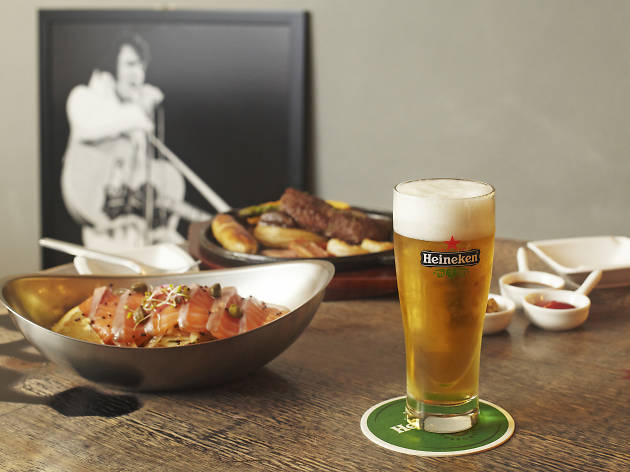 Yeonnam-dong's Dumb&Dumber is located not in Yeonnam-dong but Donggyo-dong. It is also the name of the band that belongs to Queen Entertainment run by the owner of the restaurant, Lee Mun Sik. This practice room and small pub, which was supposed to be a present for the band, has been reborn into a complex cultural space. At times, all second floor, which can seat 50, is filled with over 80 people. Go enjoy the performances with Heineken, which goes well with their top menu item, salmon salad. Some come for the shows and some come for drinks.
Show more
Pizza muzzo's beer snack recommendation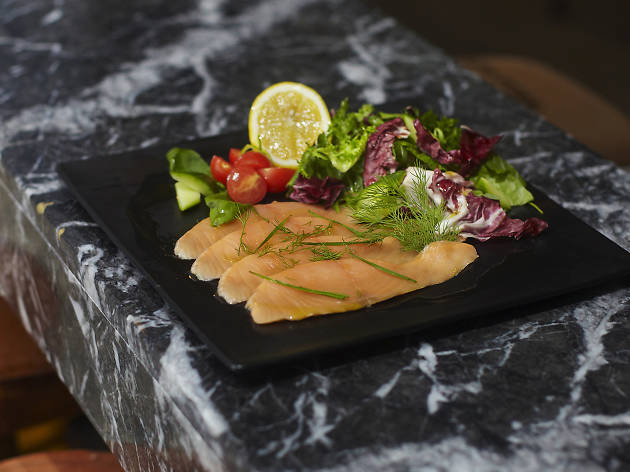 Ingredients
Chicory, lettuce, arugula, cherry tomato, red onion, cucumber, *ravlax and *lemon dressing
Directions
1. Rinse the vegetables.
2. Cut the vegetables into a proper size and place sliced cucumbers and half-cut cherry tomatoes on them.
3. Put Gravlax on top and complete with lemon dressing.
*Recipe for Gravlax
Ingredients
Salmon fillet 500g, salt 80g, sugar 110g, mustard 130g, gin 60ml, two packs of dill and one lemon
Directions
Let the salmon marinate in salt, sugar, mustard, gin and minced dill for 3–4 hours. Thinly slice and serve.
*lemon Dressing
Grind lemon peel and add it to the fresh lemon juice. Add olive oil for consistency and season with salt and pepper.
Heineken
Founded in 1864, Heineken is one of Europe's premium beer brands that is sold in over 178 countries around the world. It continues to makes its beer without any preservatives or additives, and maintains the beer's original taste by using the natural ingredients of premium malt, purified water, hops and Heineken's own A-yeast.
More to explore