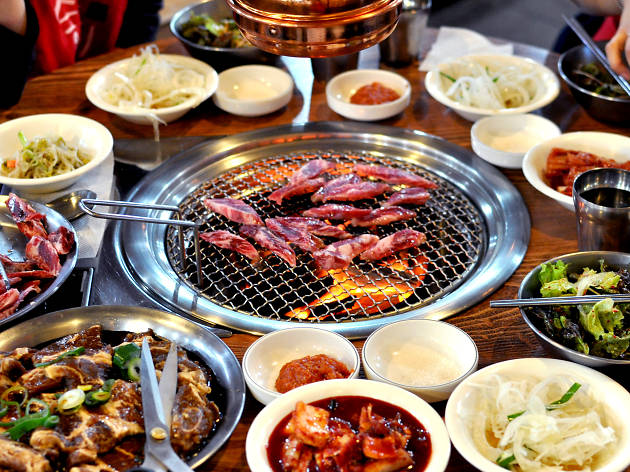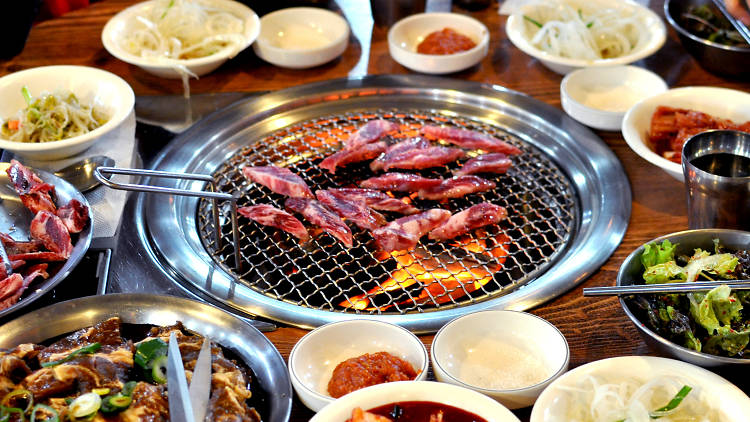 The ultimate Korean BBQ restaurant guide
If you're looking for a classic Korean barbecue, the choice can be overwhelming. Let us help you to some of the best meat in town
Korea's swarming with good BBQ places on every street, but the places we found? These are the best cuts of beef paired with the best side dishes. This is the ultimate best of best Korean BBQ restaurant list. Prepare to be amazed, prepare to get beef…
There was recently a time when Korean restaurants fell out of favor with the fickle Korean youth. In that respect, Gaehwaok was a Korean restaurant that was ahead of its time. In 2004, when young people frequented Italian restaurants and Illy coffee shops, it opened on a corner of a run-down alley with a completely different atmosphere from traditional Korean restaurants. It was sophisticated yet restrained, and simple but finely presented. Thankfully, their foresight was rewarded and they've become quite successful, relocating to a new venue in Sinsa-dong in 2010. This place is more spacious than the previous restaurant, with a more modern interior. The spaciousness has robbed a bit of the more comfy atmosphere, but the food presented in finely crafted in brass tableware, the steamed corn and baked garlic amuse-bouches are still as welcoming as ever. Beef tartare, roast brisket with seasoned vegetables, and bulgogi are some of their more popular menus. We also can't get enough of the doenjang noodles. It's just a simple broth made from anchovies and doenjang, with some rough noodles thrown in—it honestly isn't much to look at, but somehow they get the flavors just right. Gaehwaok is the kind of place where you could pair Korean food with wine and no one would bat an eye (take that as you will). It's also great for special gatherings.
You'll find Korean barbecue in every neighborhood of Seoul—but places that serve the highest quality of hanwoo (Korean beef) are harder to find. Tuppul, from the same parent company that brought us Samwon Garden, Blooming Garden and Butcher's Cut, is Korean barbecue taken to the next level. Service is on par with decent hotel dining, and the wine list is extensive. But most importantly, the meat is top-notch, and contrary to all expectation, the prices are not painful, considering that it's hanwoo. The aged sirloin is a specialty here, and not to be missed. For those of you with less time (and tighter budgets), a lunch set of hanwoo bulgogi is just 10,000 won.With locations on Garosugil and in Nonhyeon-dong, the Itaewon location is their fourth in Seoul.
Byeokje Galbi This is a Hanwoo (Korean beef) specialty restaurant that uses high-quality domestic beef and has a diverse range of dishes. While the prices are a bit steep, you'll succumb to the taste once you try it.
Show more