Seoul's first 3 Michelin stars have been announced
And the honor goes to Gaon and the Shilla Hotel's La Yeon. With 19 restaurants that have received 1 star, and 3 that have been honored with 2 stars, there are now 24 Seoul restaurants in total that have been awarded by the esteemed guide.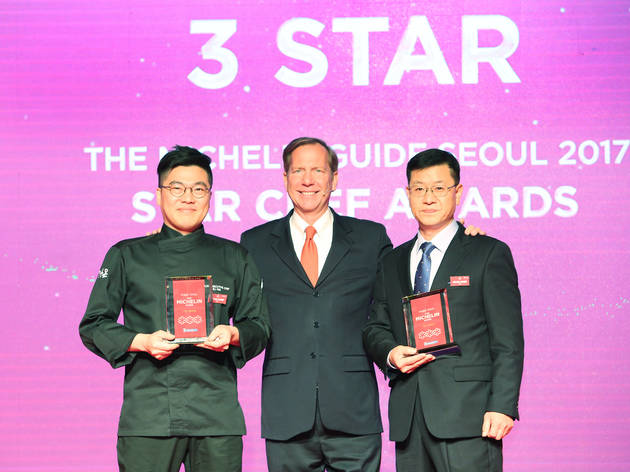 1/4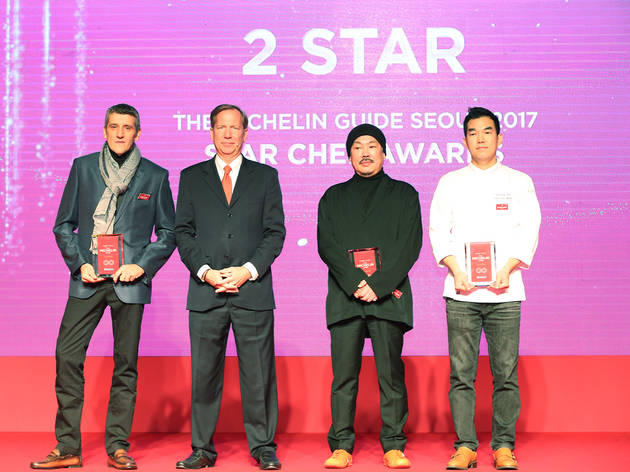 2/4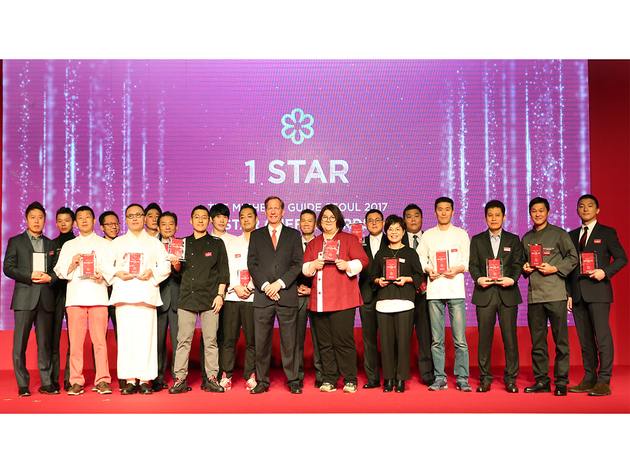 3/4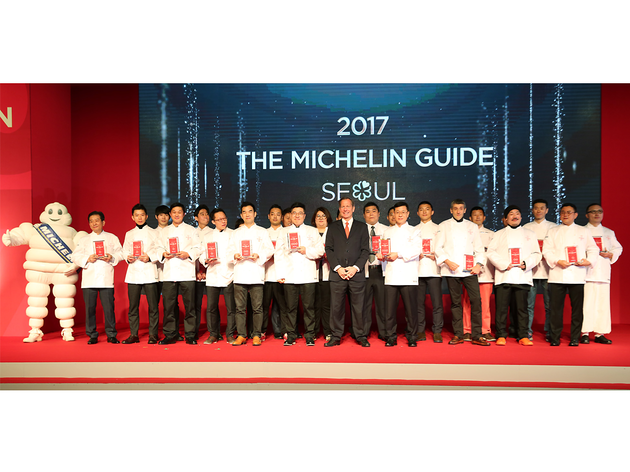 4/4
★★★ 3 stars: Gaon and La Yeon
★★ 2 stars: Goggan, Kwon Sook Soo and Pierre Gagnaire à Seoul
★ 1 star: Dining in Space, L`amitié, Ristorante Eo, Mingles, Balwoo Gongyang, So Reum Soeim, Votre Maison, Bicena, Soigné, Alla prima, Yu Yuan, Twenty Four Seasons, Jungsik, Zero Complex, Jin Jin, Kojima, Keunkiwajip, Poom and Hamo
What's particularly noteworthy in this recent release is that a number of venues include Korean eateries ranging from traditional and modern. Gaon, which has been awarded 3 stars, for example, is a Korean restaurant run by Kwangjuyo Group, and La Yeon of the Shilla Hotel serves traditional Korean. The 2 starred Goggan and Kwon Sook Soo, as well as the 1 starred Mingles, Twenty Four Seasons, Jungsik and Poom all serve unique versions of Korean cuisine.
What do the Michelin star ratings mean anyway?
3 stars, which are afforded to only about 100 eateries in the world, represent "exceptional cuisine" that is "worth a special journey." 2 stars mean "excellent cooking" that is "worth a detour," while 1 star denotes "very good restaurant in its category." The Michelin food guide's Seoul edition has been published as its 27th edition (after Singapore in July and Shanghai in September). It informs of about 140 restaurants and 30 hotels located in Seoul.
Previously, Michelin Korea has announced its picks for the Seoul Bib Gourmand list, which is consisted with affordable, quality eateries of a city. The list showcases 36 Seoul restaurants in total, ranging from Japanese, Italian, Thai and Korean including: Bong Pi Yang (naengmyeon), Myeongdong Kyoja (dumplings), Manjok Ohyang Jokbal (braised pork feet) and Pildong Myeonok (naengmyeon).