1/4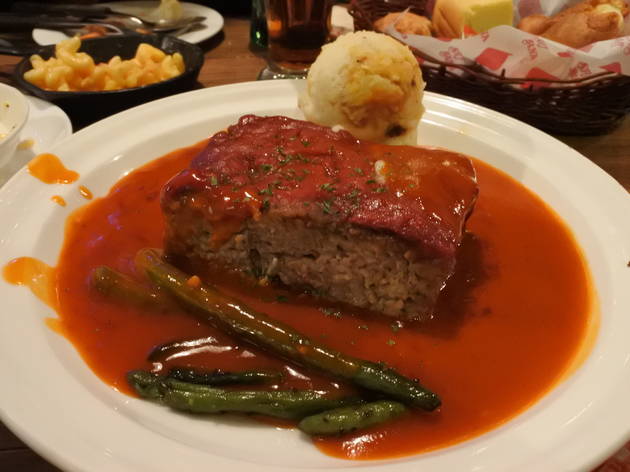 2/4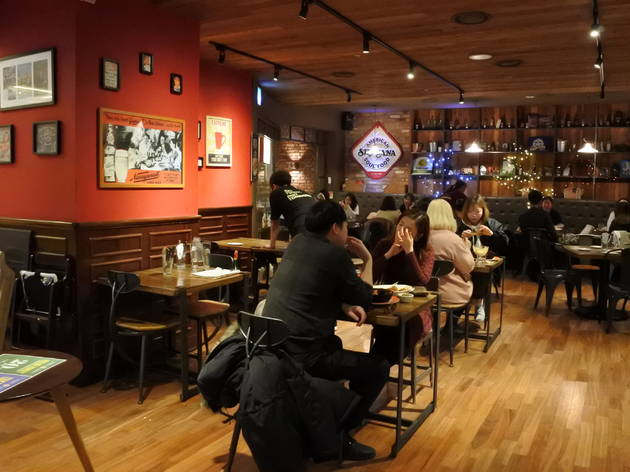 3/4
4/4
Shy Bana advertises itself as a soul food restaurant specialized in "true American home-style meals." Given that few of the kinds have been appearing and disappearing in some of the "hip" districts of Seoul for the past few years, I was quite excited to visit this place which has been keeping the concept for almost 10 years. But even before receiving the main dishes that I ordered, I encountered an unexpected problem: the buttermilk biscuits were too hard that I couldn't even bite into them. I wish it were an exaggeration, but no, I had a pretty positive outlook on the food due to my years of longing for Southern American cuisine. Considering how busy the staff was during the weekday evening, I tried to overlook this fact and tried the mains, the jambalaya and meatloaf. Shy Bana's jambalaya is Creole style, with tomatoes in its recipe—indeed lots of tomatoes, and not much else besides that. The taste was one-dimensional, even with a good amount of seafood (squids, shrimps, clams) and meat (chorizo and a little bit of chicken) in the dish. With the meatloaf, the problems were even more pronounced. Even by the look, it was obvious that cooking and serving was rushed; the sauce was way too sweet and the texture of the meat was rather unpleasant. "Homemade soul food?"—more like a TV dinner, perhaps. Unfortunately, and contrary to their branding, there was no sign of any soul present in the food. Given the demand I've been seeing, I certainly hope that there will be more authentic efforts in the Seoul food scene in terms of Southern American cuisine. Until then, "comfort" and "consolation" which Shy Bana claims to offer with its food should be sought elsewhere, perhaps at the few American restaurants in Seoul that offer a few Southern menus.
Venue name:
Shy Bana
Contact:
Address:
Seoul Finance Center
B1, 136, Sejong-daero
Jung-gu
Seoul


Opening hours:
11:30am – 9:30pm
Price:
Meatloaf 21,000 won, Seafood Jambalaya 18,000 won, Buttermilk Biscuit 2,000 won ea., Apple Pork Chop 19,000 won.