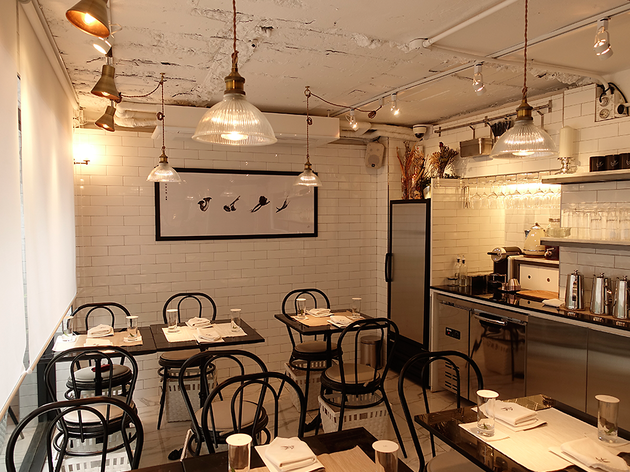 1/2
2/2
Usually you go for a deopbap (bowl of rice with toppings) when you aren't craving anything in particular and just need to fill your stomach. But sometimes, some deopbaps surprise you and make your meal worthwhile. The deopbaps at Sobahn are not like Korean-style deopbaps, nor are they like Japanese donburi. A chef who used to cook Western dishes at the Grand Hilton and Marriott Hotel has whipped up some dishes, such as deopbaps topped with fermented beans and a deopbap with baby arugula and beef. The servings are hearty portions and customers have fun choosing from a variety of deopbap options that are made from all kinds of ingredients like arugula and red snow crab, with many different sauces like doenjang (soybean paste), soy sauce, chunjang (black soybean paste) and more. The chef's recommended dish would be the bean deokbap. The green beans and baby corn add a nice crunch, while the doenjang sauce provides an earthy taste. Have some white kimchi with every bite and you'll finish this dish in the blink of an eye. Another interesting fact about this shop is that it is a project of the Elephant Design Company, the very design firm that also created the editorial shop likE, the poster shop Collage and the juice store called Juicy. The white interior combined with tableware that is inspired by Korean brassware all match well with the simple meals that they serve. They even nailed it down to the very last detail of the sparrow logo on their napkins. Every element has been selected out of love for their customers.
Venue name:
Sobahn(Closed)
Contact:
Address:
녹사평대로46 길 25
용산구
서울
04345

Opening hours:
12–10pm(Break time 3pm–5pm, Closed on Monday)
Transport:
Noksapyeong Station(Line 6), exit 2.