Walking on the cloud at Cafe Majo and Sady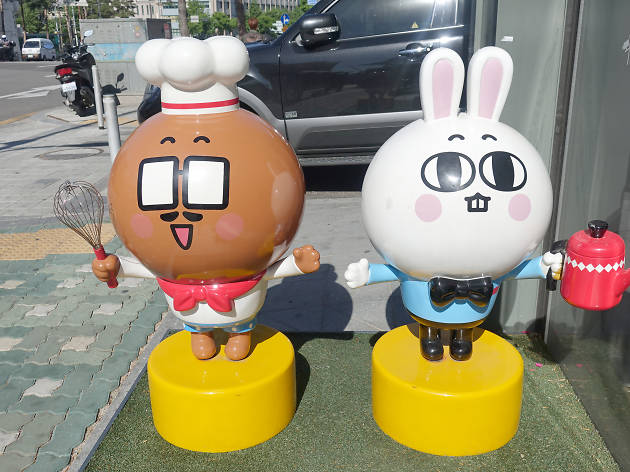 1/5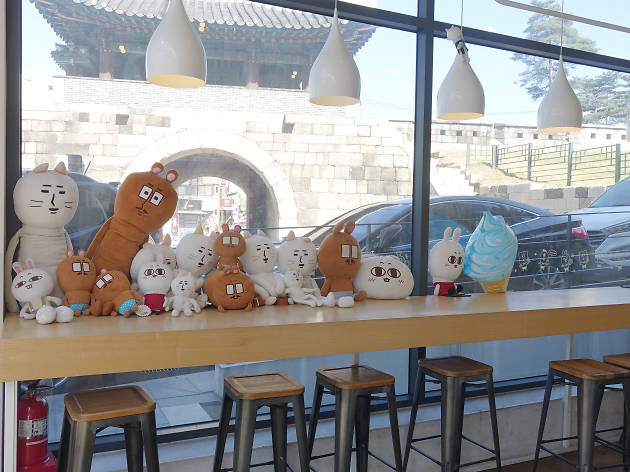 2/5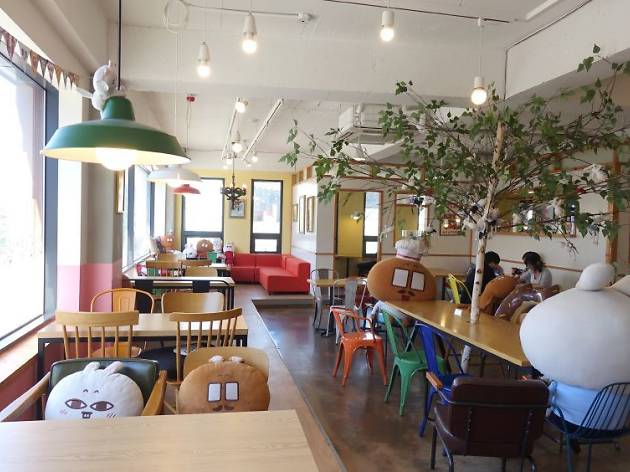 3/5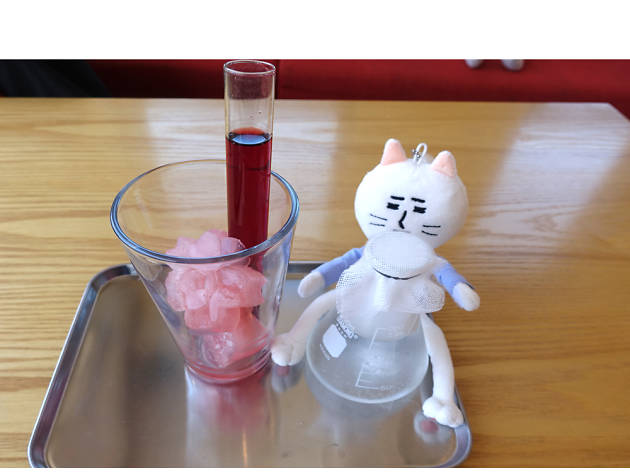 4/5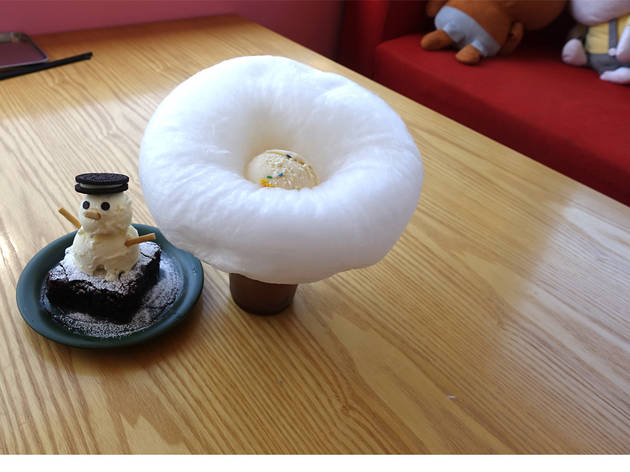 5/5
"Majo and Sady" is a cartoon (webtoon) depicting the daily life of a married couple, Majo and Sady. The webtoon had become popular as soon as it came out in 2010, and its popularity is still ongoing even though it is temporarily unavailable at the moment. Sure enough, "Majo and Sady" has a very sizable fan base. Majo is a house husband who absolutely obeys his wife, and Sady is a working wife that knows her husband like the back of her hand. Superficially, it may sound like a horrific married life because it sounds controlling, but unlike the character descriptions, the webtoon embraces the boundless love between Majo and Sady. The characters and stories are loved so much that it was even nicknamed the real "marriage promoting webtoon."
The author of "Majo and Sady" and his wife opened the cafe of the same name "Majo and Sady" right next to the Gwanghuimun Gate (yes this is correct, don't be confused with Gawanghwamun). The sculpture which seems taller than 3 ft captures your attention. As you walk in through the glass door, about 40 of perfectly aligned "Majo and Sady" dolls with various facial expressions and sizes, ranging from fist size to adult size, greet you. In addition to these dolls, the entire cafe is decorated with Majo and Sady all kinds of merchandises like cushions, pictures, stickers, cell phone cases and much more, and all are designed by the author and his wife.
The couple's eye for design and ready for challenge spirit can be seen from the menu as well. Dr. Mazo's Laboratory Soda and Fluffy Cloud Latte are both so unique and pleasing to the eye. Fluffy Cloud Latte is a sweet latte with a big cotton candy wrapped around the top like a cloud and a scoop of vanilla ice cream in the middle of the cotton candy cloud. The cotton candy cloud and the ice cream in the middle with rainbow sprinkles on top reminded me of a very darling version of Mount Olympus. You can eat the cotton candy by itself or add to your drink for more sweetness. For your latte flavor, you can choose from green tea, hazelnut, English breakfast tea, or chocolate. I recommend to ask them not to make your latte too sweet because later you can add the cotton candy to balance the sweetness of your drink.
The cafe's latest menu is Dr. Majo's laboratory soda which is a set of a cup of LEGO or cherry blossom shaped ice pieces, an Erlenmeyer flask (laboratory flask) with smoke coming out of it, and a test tube filled with fruit vinegar. Dry ice is frozen carbon dioxide, and when dry ice "melts," carbon dioxide is mixed with water which then creates carbonated water. Enough with science, how to drink this soda is just mix the fruit vinegar with the "fresh made" sparkling water. It tastes like slightly less carbonated fruity ade, but the idea of having customers engage with the making of their own drinks in a form of science is so ingenious.
Venue name:
Walking on the cloud at Cafe Majo and Sady
Address:
Toegye-ro 344
Jung-gu
Seoul