Heads up! We're working hard to be accurate – but these are unusual times, so please always check before heading out.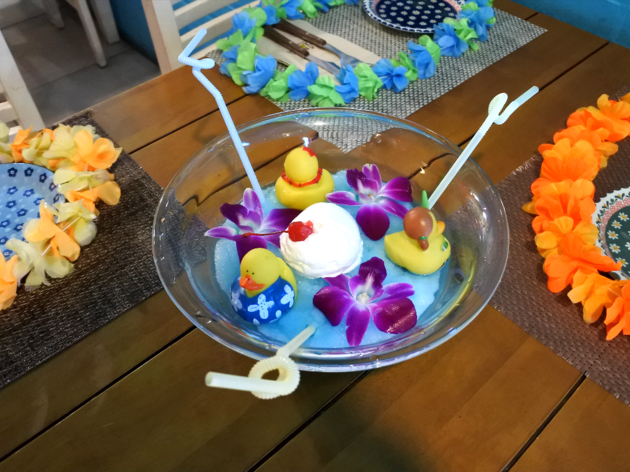 We tried 5 Hawaiian-themed restaurants in Seoul
Hawaii's getting hot in Seoul. But are these places worth a visit?
Hawaiian shirts and poké bowls—we're certainly seeing a lot more of them in Seoul this summer. From fast-casual dining to hipster-esque superfood joints, most of the Hawaiian offerings found in Seoul so far are either Americanized (or "California-inspired," as many of the emerging food trends are described) or Koreanized versions of the cuisine. Here are 5 Hawaiian-themed restaurants we've tried in Seoul (so our beloved readers know what they're getting into).
Been looking for açaí bowls? Here's the place for ya. Bari serves up healthy, yummy açaí bowls in a cozy setting. There are two types: the Monkey Açaí Bowl which has banana blended in its purée and the Amazon, the citrusy bowl with lemon purée. They both come with seasonal fruits, granola, honey and nuts, and there's also a variety of additional topping options to choose from: flax seeds, hemp seeds, kakao nips, etc. If you're in the mood for something savory, you can go with a salad bowl or a rice bowl served with fresh vegetables and/or seafood atop salad greens or brown rice. When ordering the salad or rice bowl, you can choose any one of Bari's house-made sauces: miso, yuzu, wasabi and yogurt.
The obvious theme of the restaurant, the north-facing coast of the Island of Oʻahu, has been the the owner's all-time dream destination . . . North Shore's barbecue platter comes with mouth-watering pulled pork, ribs and bread. It goes well with goes well with the Kona Big Wave Golden Ale, and the portion's enough for a group of 3. The wonderfully-gimmicky Duck on the North Shore is a 1-liter cocktail made with lemon juice, pineapple juice, coconut cream and blue curacao. It's basically Blue Hawaii minus the rum, but something that's certainly put the restaurant on the map. The rubber duck and edible flowers decorating the cocktail are essentially the reason behind all the social media frenzy that North Shore's got in the past few months—meaning, you wouldn't be missing out without trying the ridiculously festive liquid. But hey, there are days when we just want to go for outrageously goofy stuff, no?
Headquartered at Waikīkī Beach, the global dining brand Aloha Table expanded to Korea in 2012. Now with 5 restaurants in the country including the Songdo and Siheung locations, Aloha Table offers casual Hawaiian dishes and drinks in an upbeat setting. Housed in the SB Tower which is filled with several eateries and cafes, the atmosphere of the Cheongdam branch is quite refreshing with large full-wall windows that are opened completely during warmer seasons. The most popular menu items include the Poke Rice Bowl with octopus, avocado and salmon, Kalua Pig Saimin and Huli Huli Chicken. The Poke Rice Bowl with octopus, avocado and salmon serves as an easy lunch menu. They're all easy options found in the middle of the ritzy Cheongdam area. However, don't expect anything authentic or unique about the menu. Hand-drip Kona coffee is also available here, but better options would be found in the city in terms of the price.
Show more