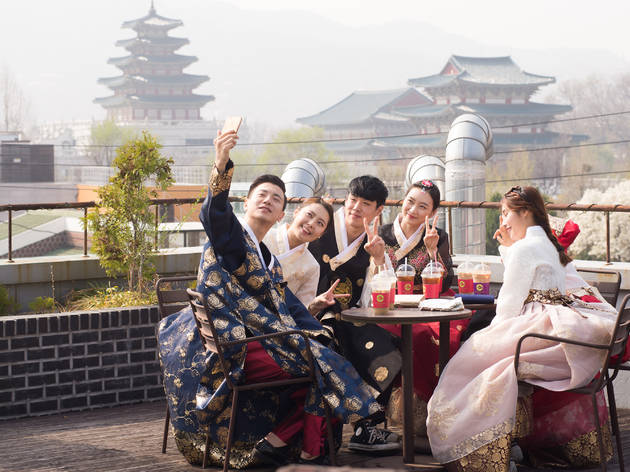 Hanbok — to wear one usually means you are headed to an extremely formal event. Well, that's how it used to be. More and more, hanbok-wearing crowds in Seoul are becoming a common sight, especially in the trending Bukchon and Seochon areas of Northern Seoul, with the palaces providing a fitting atmosphere allowing young couples and groups of friends alike feel comfortable enough to adorn themselves with the traditional attire. Interestingly enough, while many have assumed that this is merely a passing trend, being out and about in a more traditional or modern hanbok seems to be only growing in popularity. Among over 80 hanbok rental shops in the Jongno-gu district, Time Out has picked out a selection for all you traditional, modern and postmodern souls.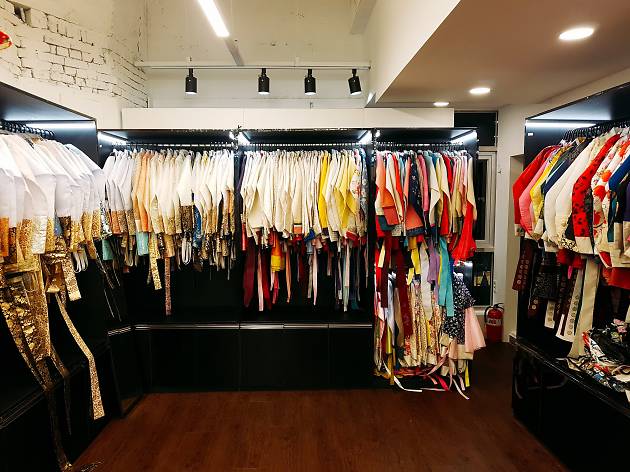 These days, hanbok rentals can be found in almost every corner of Bukchon. If price is one of the important criteria for you, Oneday Hanbok is the place to go. It doesn't matter which attire you choose here, as Oneday Hanbok will only charge you 13,000 won for a 4-hour rental. If you feel like you need a whole day, the rental will be 26,000 won for 24 hours (which might be a better deal). A small perk about this rental shop is that all their hanboks were designed in -house. With over 1,000 pieces to choose from, you won't have to worry about finding the perfect, Instagram-worthy fit. And, for those of you who don't speak Korean, Oneday hanbok offers services in English, Chinese and Japanese. They also have a photobooth installed inside the venue, and little novelty items like hanbok origami postcards, pouches and pencil cases are available at the shop.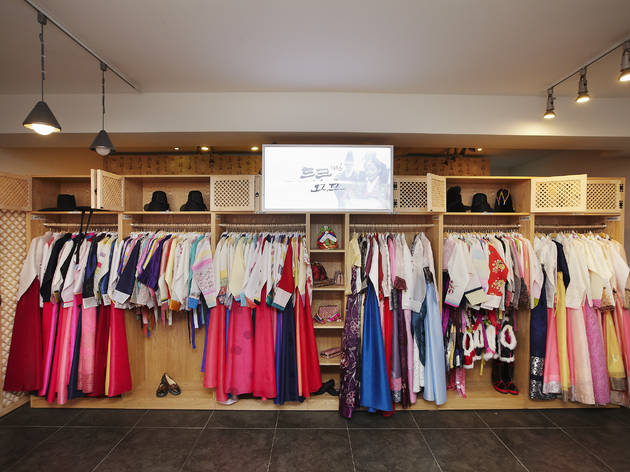 Want to maximize your Gye-dong experience and take some great photos? There are several places to rent a hanbok, but 3355 is one of the few with a wide range of everything from more casual shorter-length hanboks to royal outfits and hair accessories all neatly organized.