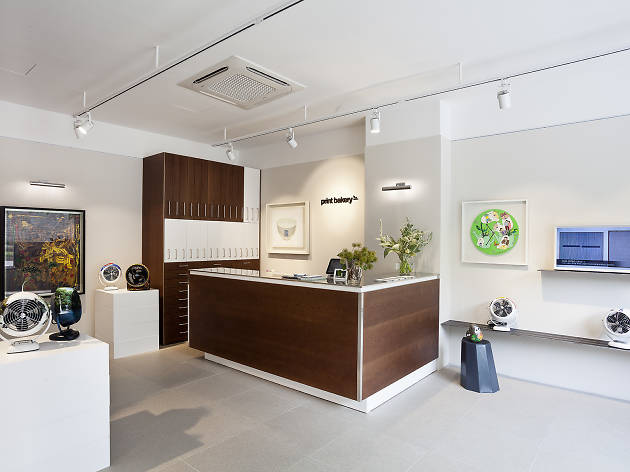 1/3
Hwang Jung-wook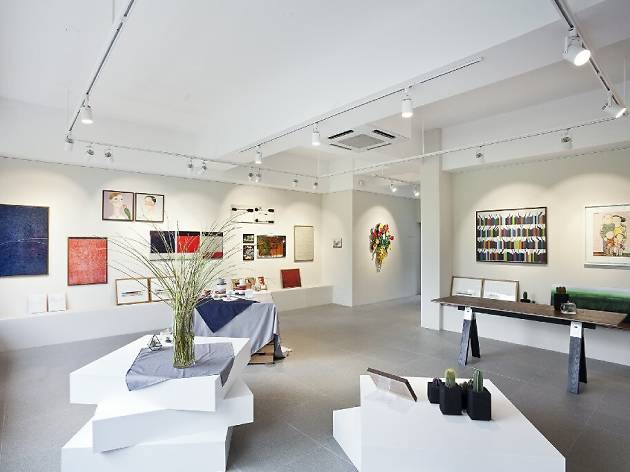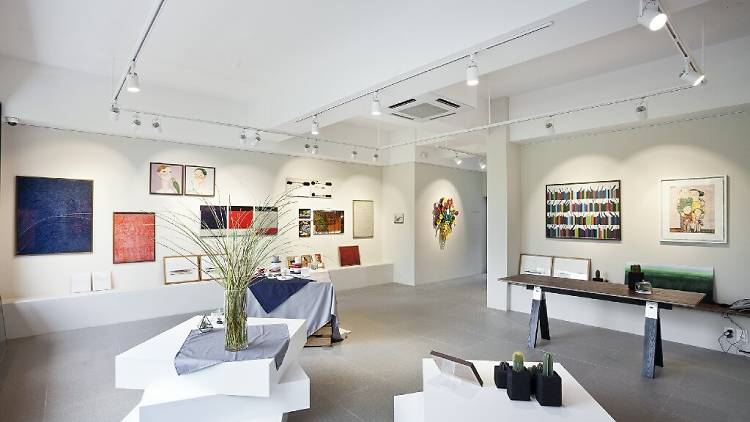 2/3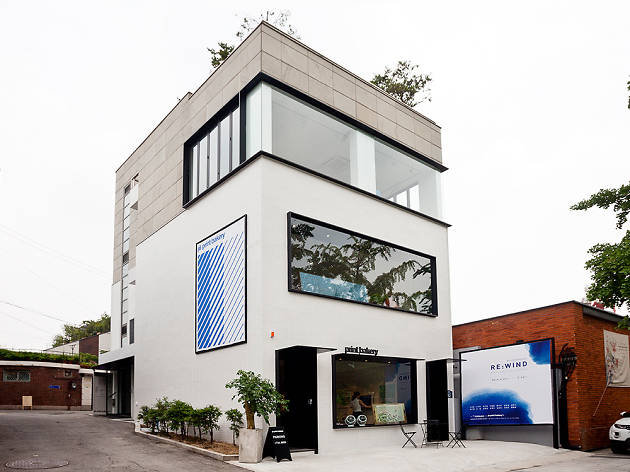 3/3
Time Out says
Did you hear that Seoul Auction, Korea's first auction house founded in 1998, has recently sold a painting by Kim Hwan-ki in Hong Kong and has declared it to be the top sale of Korean contemporary art in 2016? Probably not. It's not every day you hear about these up-scale auctions and they're definitely not in an affordable price range for anyone to participate in. This is why Seoul Auction created Print Bakery. Having opened in 2015 with to promote 'art in daily life' to the public, Print Bakery offers limited print editions of name worthy contemporary Korean artists, from masters to up-and-coming, in a highly affordable price range.
They want customers to visit and purchase art like they would buy bread at a bakery—thus the name! The prices depend on the size of the limited prints with cheapest being Type 1 at 49,000 won (around the size of half an A4 paper). Premium Editions, dedicated exclusively to masters of Korean contemporary artists like Kim Hwan-ki, Park Seo-bo, Chang Ucchin, Kim Chan-yeol among others, are priced according to the artist's own standard. Although the price would be anywhere from 300,000 to 4 million won, it's still a fraction of that of the original. Print Bakery works with the artist or the artist's foundations (for those who have passed) to set the number of prints to be created, and have each of them numbered and signed by the artists themselves (or the artist foundations). Once the prints have been established, either on acrylic or paper depending on the artist's preference, the same work of art will never be reproduced in print again, making each print its own signed work of art.
The shop itself is located in the gallery district of Samcheong-dong (with another branch in Hannam-dong) and is intimidatingly white and well kept. But don't be taken aback, because the store has lots to show. Some of the prints (sometimes even both paper and acrylic prints) are displayed alongside the original painting for you to compare the impressive quality, while small sculptures, lifestyle products created by artists (dishware, portable batteries, stools, etc.) and even international names like Jeff Koons, Yayoi Kusama, Andy Warhol and Murakami Takashi are displayed around the store. Don't worry, unlike a gallery the price tag is placed right next to the work so you don't have to go through the dreadful process of asking. The basement is a gallery space with constantly renewed shows (every 5 to 6 weeks). Invited artists not only show their works, but are asked to collaborate with artists offering print editions at the store to create new limited edition pieces of the invited artist; for an affordable price, you can own two artists' work in one piece of art! If you are ever in the area, try the delectable offerings at Print Bakery—they'll for sure feed your heart and soul.
Details
Address:
52, Samcheong-ro
Jongno-gu
Seoul


Transport:
Anguk Station (line 3) exit 1. 10 mins walk.
Price:
Type 1: 49,000 won, type 3: 90,000 won, type 5: 120,000 won, type 10: 180,000 won, type 20: 380,000 won
Contact:
Opening hours:
11:00-20:00