Put it on paper
Autumn got you feelin' sentimental? Do it up old school and capture your feelings on paper.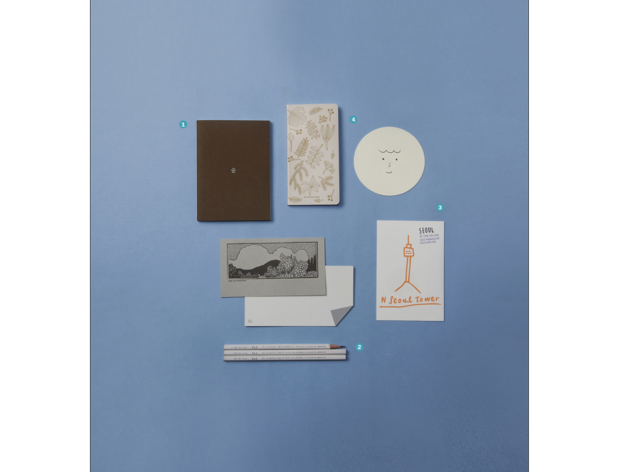 1 The word "숲" (forest) on its dark green cover makes a strong impression. There are more items in the series such as "밤" (night) and "흙" (earth). Drawing book by Soso Moongoo, 3,800 won.
2 I bought this even though I know that I'm never going to use it all of the pencils. PH pencil set (4pcs), 14,000 won. Typographic printing crafted by Japanese publishers, SAB Letterpress, 4,500 won.
3 This N Seoul Tower postcard by Zero Per Zero is even more attractive than the actual tower, 3,000 won.
4 A memo notebook, small enough for you to carry in one hand. Circus
Boy Band postcards that will make you smile, 2,800 won each.
You can buy these things here!
More to explore