Talkin' bout sex toys: Pleasure Lab
Time Out sat down with co-founder Jung-yoon Choi to talk about how she got her foot in the sex toy business.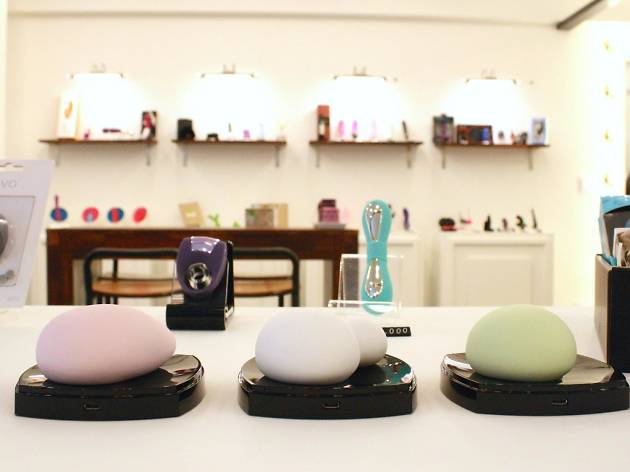 Toys for the ladies
Fans of Stateside standbys Babeland and Good Vibrations will be happy to hear that Eura Kwak and Jung-yoon Choi have opened up Korea's first female-friendly adult toy store in Hapjeong this month. The shop is a bright and clean space tucked away on a discreet alley. Inside, you'll find a variety of classy toys from Japan, Germany, the U.S. and Korea (yes, Korea makes high-end vibrators!), as well as condoms, lubes, costumes, books and even stationery. Their mission? To help all people to discover their own pleasure, and ultimately, be comfortable with themselves.
Time Out sat down with co-founder Jung-yoon Choi to talk about how it started.
How did you start Pleasure Lab?
I've been thinking about this idea for about ten years now, ever since I was studying abroad in Seattle and first visited Babeland. I was amazed, and started to feel like Korea needed its own version of Babeland. About two years ago, I met my business partner, Eura Kwak, a nurse-turned-entrepreneur who had traveled around Asia and had seen shops like this one in other countries. But not here.
You're both in your twenties and unmarried, which makes talking sex in Korea even more taboo. How have your families reacted?
My business partner's mother is totally supportive. My parents, well, they took a little time getting used to the idea. They're open to the idea that Korea needs a place like Pleasure Lab, but they asked, "Why our daughter? Why not somewhere else?" But finally, they saw how much people support the shop and they came around. My father, who is a church elder, even came and prayed for the success of the business when we opened.
Why is opening this shop important?
We really need a space where women can come and feel safe, attend events, come and see and touch the toys for themselves. I've found that many of my peers are very curious but they could never go into adult toy stores, because they were dark and dirty spaces—they just didn't feel safe there. I also didn't like how those stores portrayed women and were clearly catering to men only. We wanted to come out with a strong voice to say women have desire, too. We don't want women to feel guilty or ashamed about that.
We know we're not doing something super revolutionary—we're basically importing a business model that exists elsewhere in the world. But it's new to Korea, which is in some ways unfortunate. We're an advanced country in so many ways, but when it comes to sex and talking about sex, especially for women, it's like the '70s and '80s.
What's your favorite toy in the shop right now?
Right now, it's a toy called PicoBong by a Swedish brand called Lelo, because it's affordable, light and candy-colored with a whole variety of designs. It really feels like an adult toy! I'd recommend it to anyone.
What's ahead for Pleasure Lab?
We're currently putting together gift boxes that you can buy together with fresh flowers as wedding gifts or birthday presents. We also want to hold talks, workshops and screenings here in the future. And another idea we're working out is setting aside one day per week for private shopping via reservation for our shyer customers who might not want to walk into a store full of strangers. We have an exciting brand collaboration coming up that I can't talk about just yet, and of course, we can't wait to get even more products into our store as time goes on!