JSRC : Jamsil Olympic Park
The Jamsil Running Club(JSRC) introduces their runnin spot, Olympic Park
The Jamsil Running Club (JSRC), as alluded to by its name, mainly runs in the Jamsil area. The club was formed about two years ago to unite the many who ran alone in Olympic Park or Seokchon Lake Park. Their first run was announced on Instagram (@JSRC_OFFICIAL) and had three people. Now, however, more than 30 people gather every Friday at 8pm for JSRC's regular run. What sets this club apart is that they participate in the Worldwide Running program, where running clubs connect with other clubs abroad to share tips and information and to help each other out during international races. Recently, at the Tokyo Marathon, JSRC met 12 other running crews that they had been in contact with throughout the years. Running through Tokyo together, the crews shared unforgettable memories. If you search for #JSRCworldrun, you can find out more details about Worldwide Running and how the JSRC is involved.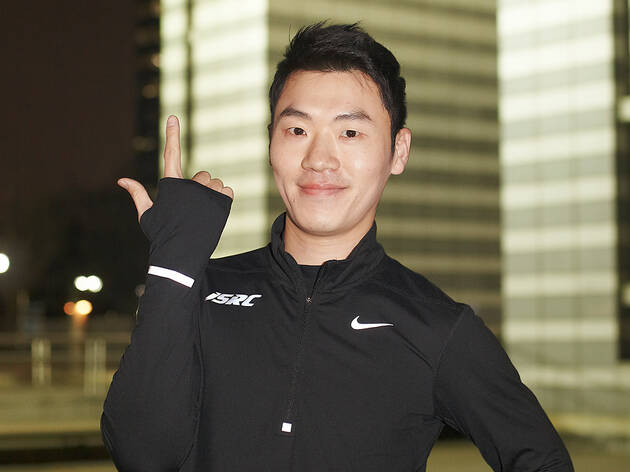 With its large lake and dense forest, Olympic Park is like no other spot in Seoul and is the ideal spot to go for a run surrounded by nature. The park leads to Sungnae-chun and the Han River, giving runners a variety of options. Its one flaw is that there isn't a facility to store your belongings in or a small indoor space to gather and take a break.
Running course: Olympic Park World Peace Gate – Sungnae-chun – Jamsil Hangang Park – End at Olympic Park World Peace Gate (50 mins.)

Olympic Park World Peace Gate, 88, Bangi-dong, Songpa-gu
(olympicpark.co.kr, 02-410-1114).
More to explore