Seoul Flyers Running Club : Ichon Hangang Park
Seoul Flyers's running spot, Ichon Hangang Park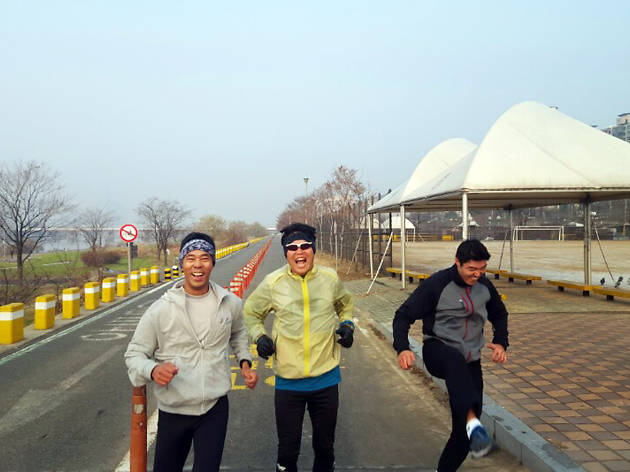 The members of the Seoul Flyers Running Club come from 30 different countries and vary in age from 5 to 60. Started in 2009 by a Korean-American who came to Seoul for work, the Seoul Flyers are named as such because they cruise through the mountains and trails of Seoul. About 2,000 members have come and gone since the club took off and currently it has more than 200 active members. English and Korean are both spoken to accommodate the many foreigners in the club. Anyone can register for membership through their website, and once you pay the membership fee (50,000 won the first year, 25,000 won for the years after), you're in! The club meets more than three times a week at various locations. The Seoul Flyers also host several social events throughout the year. You're sure to join a friendly community of dedicated runners who welcome those of all levels and backgrounds.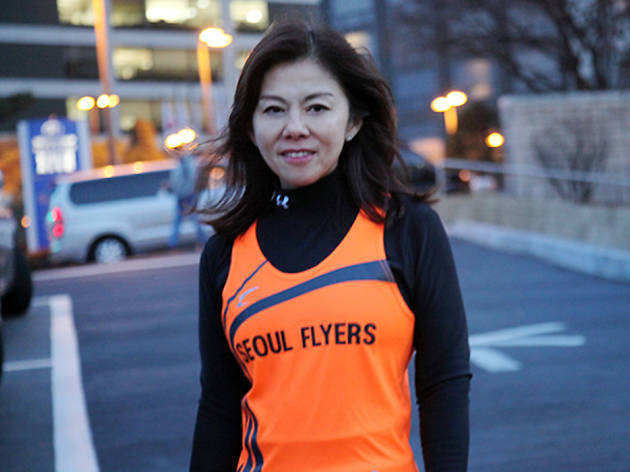 Every Saturday at 8am, the Seoul Flyers meet at Ichon Hangang Park to run. It's a great spot because of its proximity to various public transport and because it's relatively less crowded than other parks along the Han River. The various signs at the park help you track the distance you've run. With the club, you can either run the 5k, 10k or 15k. After the run, go for breakfast with the Flyers to discuss running tips and upcoming races.
Running course: Ichon Hangang Park – Jamsu Bridge – Hangang Bridge – End at Ichon Hangang Park (30 mins.)

Ichon Hangang Park, 30, Sachon 5-gil, Ichondong, Yongsan-gu
(hangang.seoul.go.kr/ park_yeechon, 02-3780-0551).