24 reasons to be in Seoul now
Many claim it, but Seoul lives it—as a genuine 24-hour metropolis (see #17 below). In honor of this, we bring you 23 other reasons to immerse yourself in our city…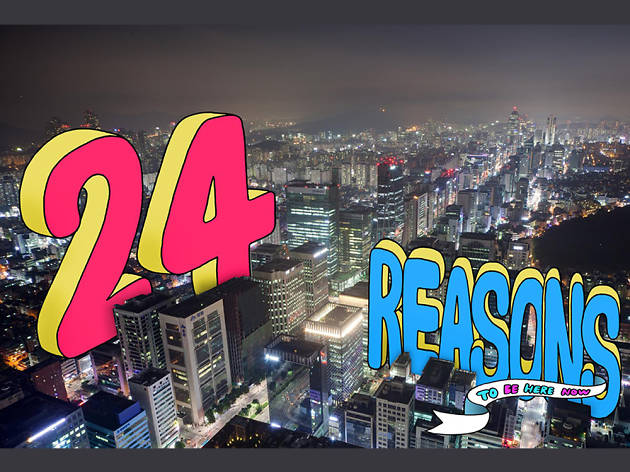 Have you just picked up our magazine on your first trip to Seoul? Or are you a long time resident who's already mastered Line 2 at rush hour? Either way, we've compiled a list of 24 reasons you should be in Seoul now (and it's not just the Korean BBQ). We've done our best to shed light on something new, maybe remind you why you're here, or at least make you laugh. Limiting it to 24 was tough. Here's to the Seoul we love!
1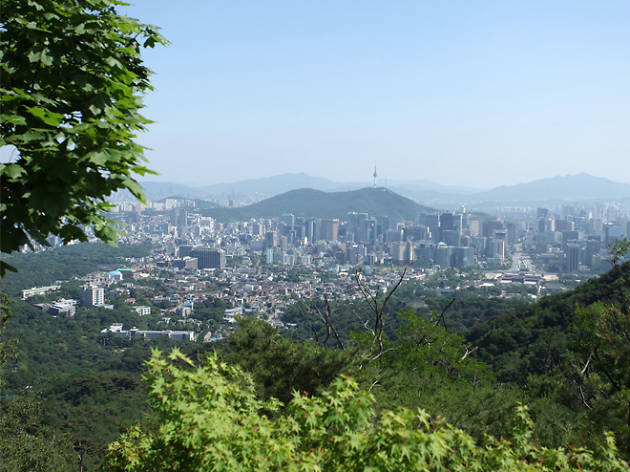 Photograph: Johan Lennefalk
Compare other countries' capitals to Seoul and our restaurants, museums and other cultural attractions have a fighting chance at besting them. Get to the category of mountains, however, and Seoul is hands down the victor. Thanks to our many peaks, it's easy to get above the bustle of the city—and most of those mountains are easily accessible by public transportation. From majestic Bukhansan to tiny Ansan, these heights offer a breath of fresh air and a nice workout to boot. Our favorite part? The fantastic views of the city. We've got what they've got and we can see it from the mountaintop.
2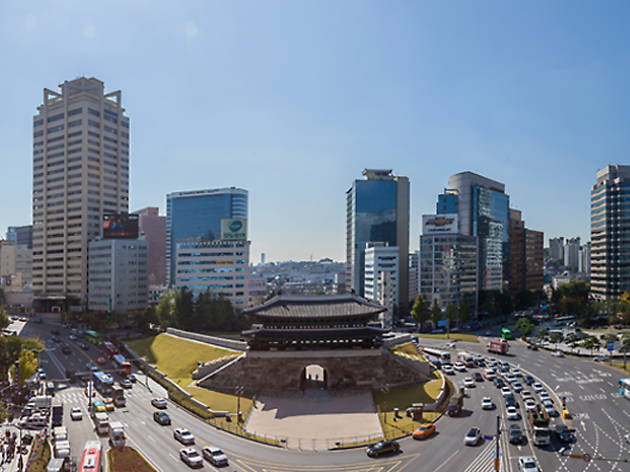 The old and new side by side
Take a superficial glance over Seoul and your first impressions may not exactly read "charming." But, we've had, what, 60-something years to redevelop after the Korean War? Look a little closer at the dance of the "old" and "new" here and just try not to fall in love with the juxtaposition of it all. Ancient temples and Joseon Dynasty structures like the Bosingak Bell, Gyeongbokgung and Deoksugung continue to stand proudly as the city reinvents itself all the time. KTX, the country's high-speed train, can take you cross-country in a matter of hours from colonial-era Seoul Station. And the extraterrestrial DDP has marked a new era of contemporary architecture here. With Wi-Fi everywhere, the people participate in the fabric of the city with a dance of their own. Signature moves includes taking photos sending texts and instagramming. You can hashtag that #Seoul.
3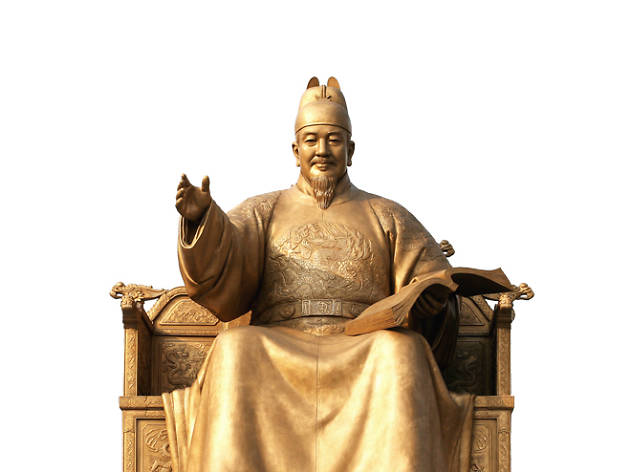 One of the most frustrating things about being in a foreign country can be the language barrier. While visiting Seoul, it's actually pretty simple to learn and sound out the Korean language, Hangul, if you put your mind to it. Of the world's 6,000 odd languages, only around 40 were deliberately constructed, and Hangul (in our humble opinion) is one of the most elegant, with an interesting history, too. Its 24 consonants and vowels, created by the one and only King Sejong, make up a phonetic system that's easy to pick up, so get started on your ga-na-da if you haven't already. (Note: We say easy to pick up, not master).
4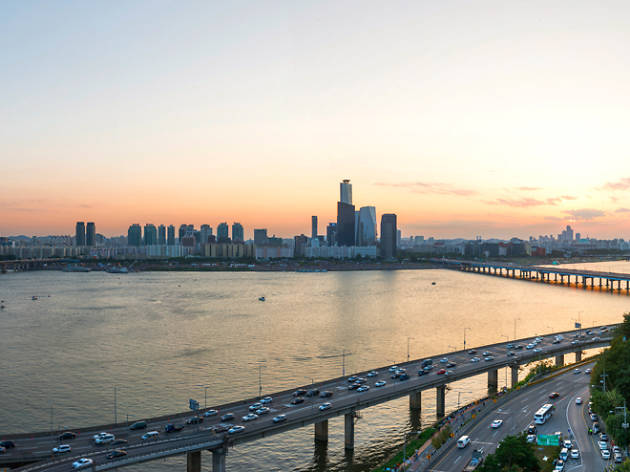 The Han is Seoul's lifeline, neatly bisecting the city east to west and giving it a much-needed breath of fresh air. With over 80km of bike paths lining its banks and numerous parks, sports field and even public swimming pools in the summer, it's a city dweller's paradise steps away from the urban jungle. You can also take a ferryboat cruise, go jet skiing and fish on the river, though we advise against taking a swim—didn't you see "The Host"? Honestly, you never know.
5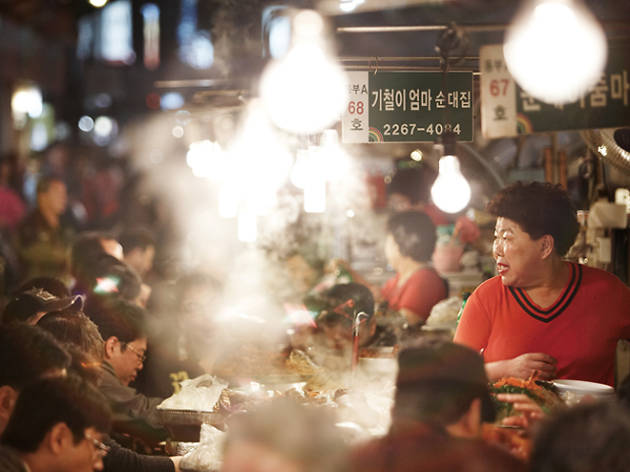 "Kka-kka-joo-sae-yo." Learn these Korean words for "give me a discount" when entering the markets of Seoul, but don't get your hackles up if you fail—getting a bargain takes sweet-talking and practice. Come to these castles of commerce to watch the pros go at it, and get some bargains (and insight into local culture) for yourself. Gwangjang Market, Korea's oldest market, is Street Food Heaven for its bindaetteok (mung bean pancake) and makgeolli (rice ale). Dongmyo Flea Market is Poor Man's Paradise for treasure chests of used goods and Noryangjin Market's where to go for Seoul's best selection of strangely shaped fish. The markets come in all sizes and selections, but leave your credit cards at home because it's about all the won here.
6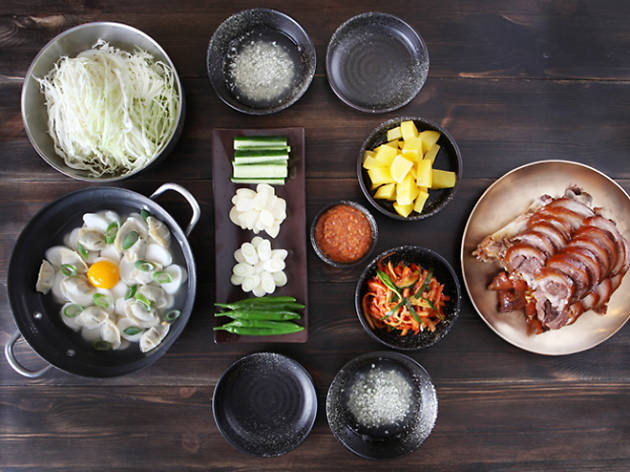 If you thought Korean food was all about bulgogi and bibimbap, think again. Korean food is not only regionally diverse, but new varieties are constantly being created. And you'll find it all in Seoul, from humble hole-in-the-wall noodle shops to world-class molecular gastronomy. Admittedly, the fine dining scene here hasn't quite caught up to other world metropolises. But things are changing—this year, not one but three of Seoul's restaurants (Jungsikdang at #10, Ryunique at #27 and La Yeon at #38) were named amongst Asia's top 50, Seoul's first year on the list. Simply put, there's no other place in the world with as many kinds of Korean food. You could spend a lifetime eating in Seoul—and trust us, you'd enjoy it.
7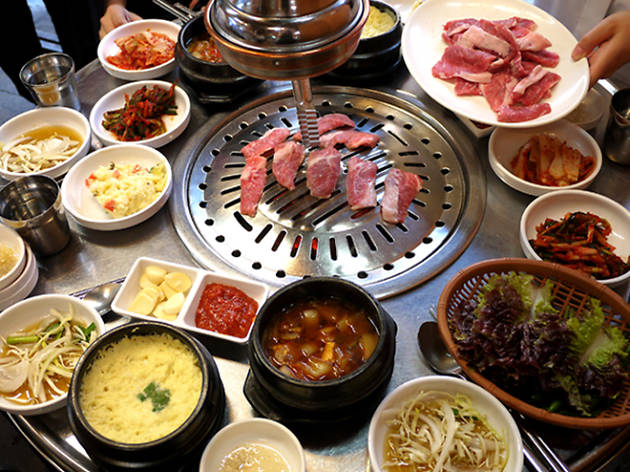 Korean barbecue can now be found from Beijing to Nairobi, but there's nothing like getting your fill (and then some) of grilled meaty goodness right here in Seoul. Korean barbecue is a social affair, and you'll be surrounded by festive groups grilling and carousing (if you're flying solo, pull an Anthony Bourdain and join some strangers at their grill). You can also find just about any kind of barbecue imaginable here, from eel to Jeju Island black pork belly to cow intestine. You'll leave dinner clutching your bulging belly, reeking of grilled meat and beaming.
If you're a virgin to the room culture scene, we suggest starting with a norae-bang (personal karaoke space). Bang literally means room and with a great number of personal space-hungry Seoulites living with their families in small apartments, locals love themselves some bang. Bang culture's been around and has developed to suit the times. Today, there's a PC-bang for your computer needs. A board game-bang to battle it out in Scrabble. A DVD-bang to watch movies in. A multi-bang that combines all and adds Wii to the mix. Most bangs are open 24 hours and come available with refreshments, snacks and sometimes even ice cream. P.S. DVD-bangs and multi-bangs provide tissue boxes and they're not for the sad movies.
9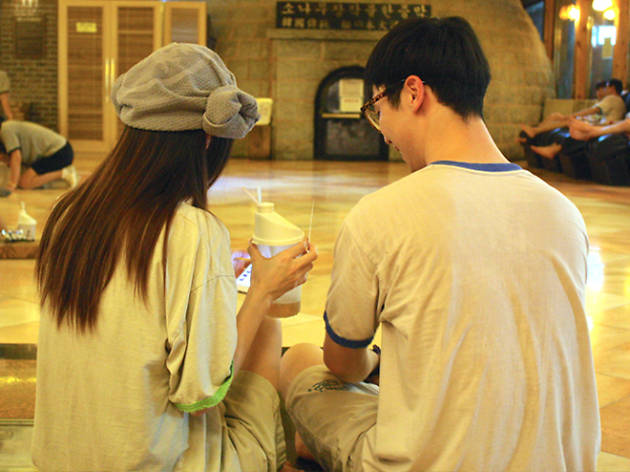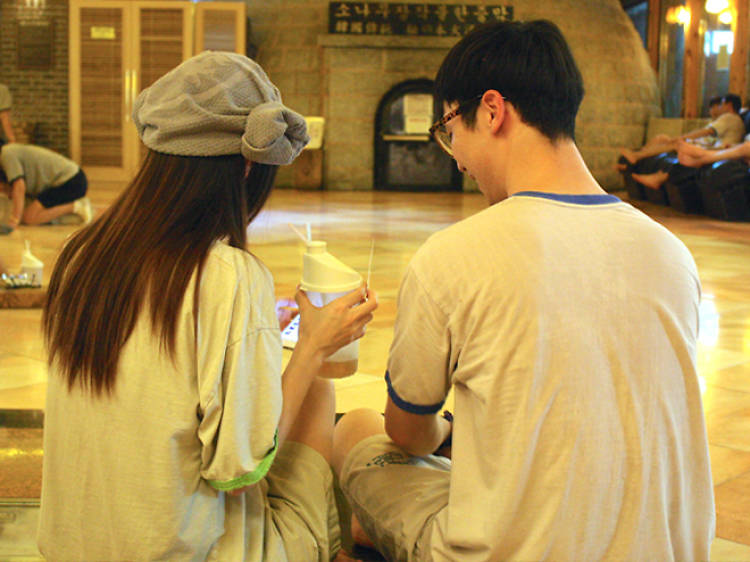 Speaking of bang culture, there's one bang we can't get enough of: Jjimjilbangs recently made headlines when host Conan O'Brien made a memorable trip to one such Korean bathhouse in Jjimjilbang Southern California—but we think he could up the ante and come visit a jjimjilbang here in Seoul. Our jjimjilbangs range from small, wood burning "well-being" centers to giant entertainment multiplexes complete with video arcades, nail salons and restaurants. Folding towels into lamb-like hats is an art form while ladies have hot seats to warm their wombs. Seoulites come to jjimjilbangs to meander happily in and out of boiling hot saunas and often bring the whole family along. You'll get hours of entertainment and come out soft and scrubbed, for just 10–15,000 won.
10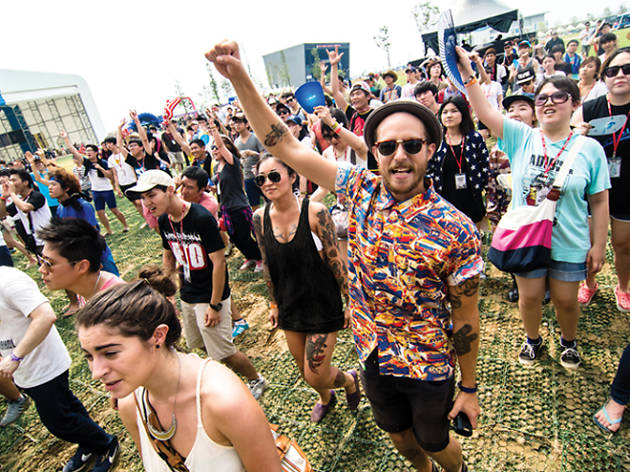 Name it and we got a festival for it. Seoul Kimchi Making and Sharing Festival for kimchi. The Great Korean Beer Festival for craft beers. The Ultra Music Festival for electronic music and crazy dancing. The Seoul Jazz Festival for jazz. The Yeouido Spring Flower Festival for cherry blossoms. We could go on. Two guarantees: First, it'll be packed with people. Second, despite those crowds, the enthusiasm doesn't wane for a second.
11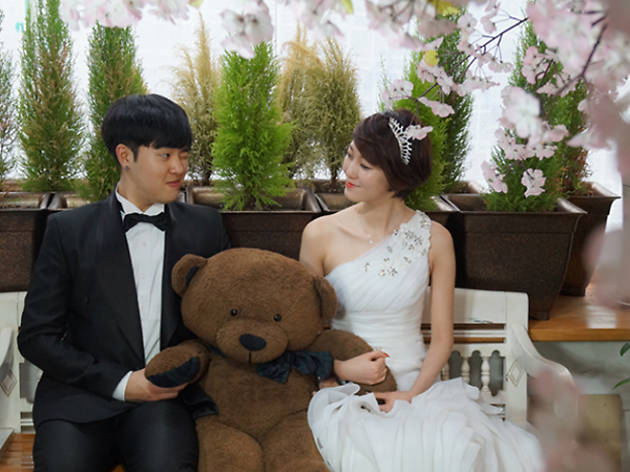 Fika is the Swedish word for drinking coffee in cafes, but no city can fika like Seoul. Most cosmopolitan cities offer quaint and cozy but here, even dog and cat cafes are for amateurs. Playing with sheep at the Thanks Nature Café in Hongdae's newer but there's more. At Café Namu Guneul in Myeongdong, you can have an Americano while little fish eat the dead skin off your feet. There's also the Princess Diary café near Ewha Women's University where you wear wedding dresses and take photos… And have coffee. Yes, normal cafes exist, too.
12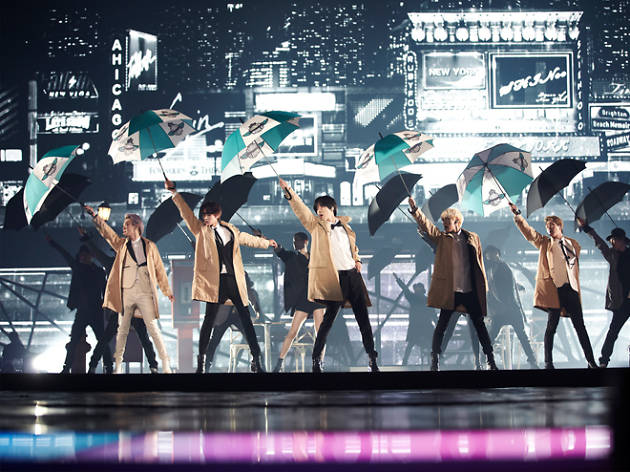 With lyrics you can't get out of your mind and a beat that'll have you secretly bopping along on the subway, K-pop isn't just for fourteen-year-olds anymore. With major networks like Nickelodeon recently coming out with the show "Make it Pop" and even The Economist calling K-pop "Asia's Foremost Trendsetter," this niche genre of music is in the major leagues now. This is the city where you can get the all-exclusive concerts and K-pop tours unimaginable anywhere else. Why YouTube it when you can live it in real life?
13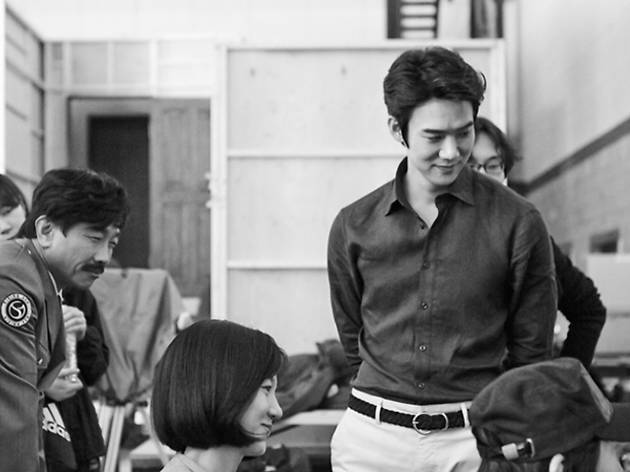 Some say it became an international sensation with the 15-year dumpling torture of Oh Dae-su (Oldboy reference, holla). With internationally acclaimed directors like Park Chan-wook, Hong Sang-soo and Kim Ki-duk often finding Seoul inspirations, this city is a must-visit for film buffs and aspiring movie makers. Korean actors making it to Hollywood, like Lee Byung-hyun, Bae Doo-na and Kim Soo-hyun, have their favorite Seoul spots, too. Check out an art cinema, go to a film festival or walk the streets of Mangwon-dong for a cinematic experience of your own. French New Wave was so 60s, Korean New Wave is now.
How long do you think it would take you to read through this article? Ten minutes, maybe? Within that time, you can order lunch and have it delivered to your door while barely lifting a finger. (Sometimes, the dishes even magically disappear if you leave them outside.) Don't speak Korean? Check out the Ynot website and order directly in English. Want to ship things back home? You can arrange to have the postal service come pick it up. Want to deliver a domestic package same day? Quick service can do it. Drop off your laundry and have it washed and folded for you by the end of the day. "Hae joo sae yo" (do it for me) services can literally do anything from standing in lines on your behalf to designing your window curtains. Efficiency is of the essence and Seoul's got you.
The waiter. The hairdresser. The cab driver. You pay what's on the bill. Tax is included, no tip ever. Refills on side dishes are free and acting cute to the grandma serving you can easily score you a gratuitous service drink. Accept the tea or coffee they're offering at your hair salon while waiting for your next perm because it won't show up on your bill. No one's being nice because they're being paid to. Of course, it's not expected, but feel free to show some extra love in cash if you'd like.
16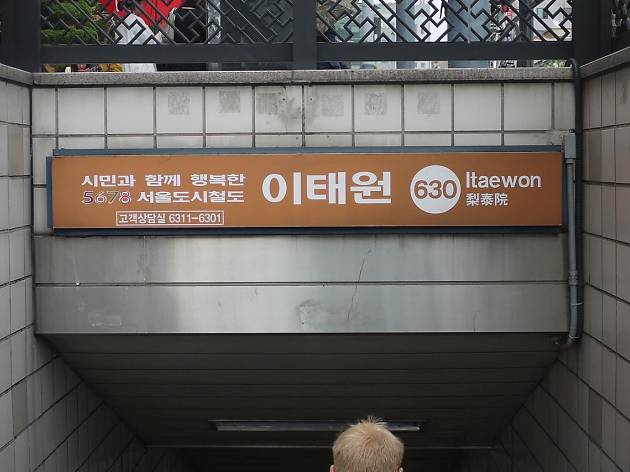 Our extensive subway system
The Seoul Metropolitan Rapid Transit boasts 2.7 million daily passengers and approximately 152 kilometers covered. Clean and cheap, oftentimes, subways will get you places faster than cabs can. While rush hour traffic might have you sardined in, punctual timelines ensure consistent train flow. Oh, and the airport line guarantees you can go from Incheon International to a nice, cold beer in Hongdae within an hour. Top that.
17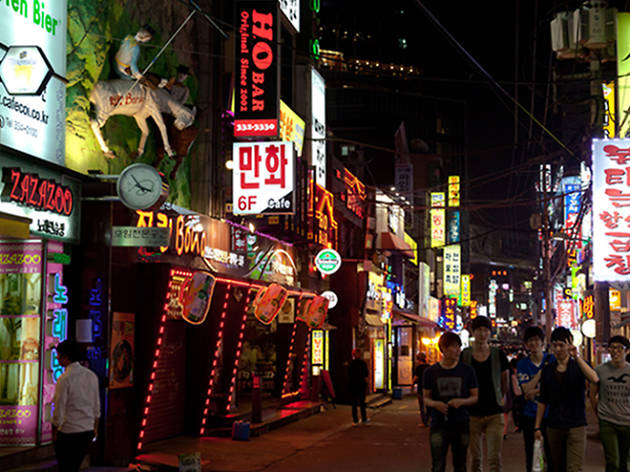 Photograph: Johan Lennefalk
What time does everything close? This is not a question that applies to our city where we work hard and play harder. Cafes, restaurants, spas, hairdressers and movies are available somewhere, all the time. Can't keep up? Orange Pharmacy in Gangnam is open 24 hours and can probably get you something for that, too.
18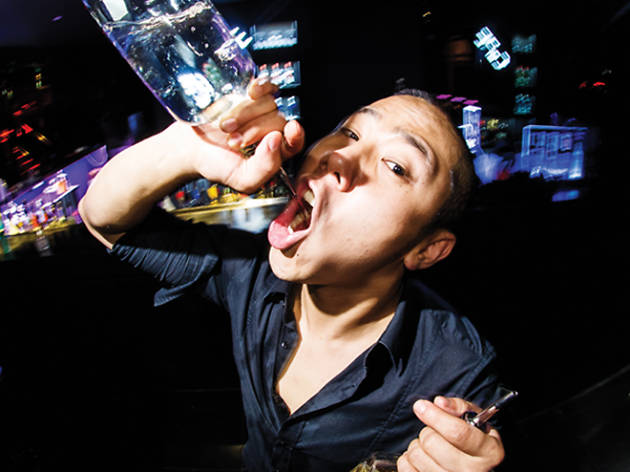 Koreans are the world's most dedicated imbibers, with some claiming we drink twice as much as Russians and four times more than Americans. After all, there's no better way to get to know someone than over a shot (or several) of soju. Not only is alcohol cheap and plentiful, it's perfectly legal to booze in public, making those Han River picnics even more fun. It can be hard to avoid at times—people drink everywhere, whether you're hiking up a mountain or having dinner with colleagues. But if you love your liquor, you're in good company here.
19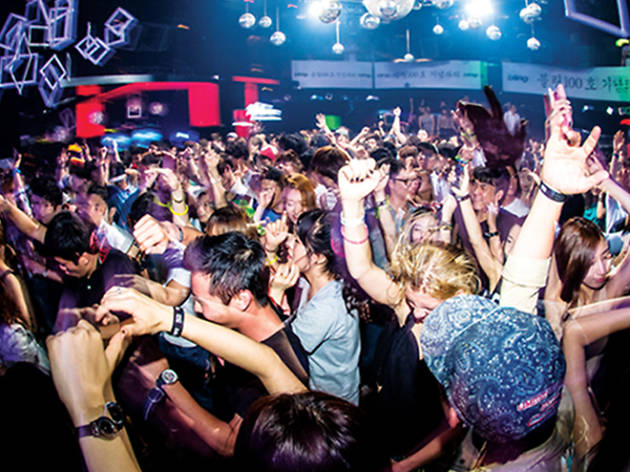 Nightlife in Seoul means you and the metropolis in the ring. The first two rounds consisting of dinner and drinks are easy. Get to a club and that's where you really sweat. Be it house or hip hop, upscale or dirty-grinding, the clubs here have the music bumpin' until the sun comes up (closing times range from 6 to 8am) and then some. Round four's a singing competition norae-bang style and your consolation prize tastes like hangover soup. Hongdae, Gangnam or Itaewon—pick your poison. The hottest DJs. 365 days of the year. Are you ready to rumble?
20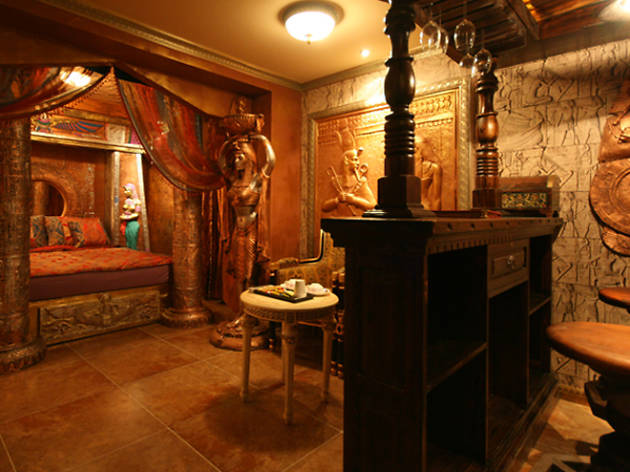 Don't be alarmed. "How long are you staying?" is not synonymous with "Are you going to cuddle afterwards?" in the only city where you can get rooms for as short as three to four hours. Already affordable, you can be charged by the hour in case you desperately need "a nap" in the middle of the day. Adult-toy vending machines, mirrors on the ceiling, in-room jacuzzis and the stuff of rock n' roll songs are just the beginning, with love motels upping the game constantly. But if those walls could talk, they would tell all sorts of stories… And FYI, most of them wouldn't include napping.
21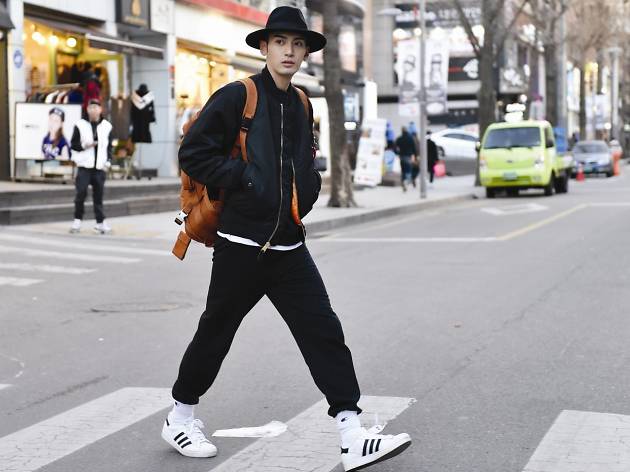 STREETPER
There's a reason buyers come to Seoul from around the world to stock their shops—clothing is cheap and trends are reproduced in the blink of an eye. Most buyers will agree that clothing here offers excellent quality for the price. Have a hankering for a new print or raving that new hemline? Chances are, you'll find it at Dongdaemun, a labyrinthine shopping district that is open all night. You can also come across cheap and trendy goods in university areas (Hongdae for funkier styles and Edae for more girly looks) and large subway stations like Gangnam. Go to Myeongdong for all of the biggest Korean brands in one district, or head to Hannam-dong to explore the alleyway boutiques of local designers.
22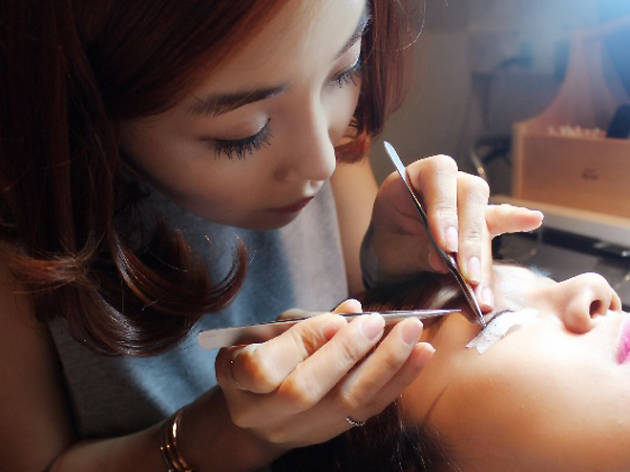 Photograph: ABC-Korea
If you're on a makeover mission, Seoul is the right place to be—our thriving beauty industry is on the up and up. From eyelash extensions to full-on facial reconstruction, you can get it done here, and get it done cheap. High-quality skincare products and makeup are available and affordable for ladies and gents alike. Snail masks? Ten-step skincare? Foot peels? Yes please! With all these services and products around, the beauty scene can sometimes be overwhelming—the key is to keep your head on straight and enjoy the ampering and fun of it all.
23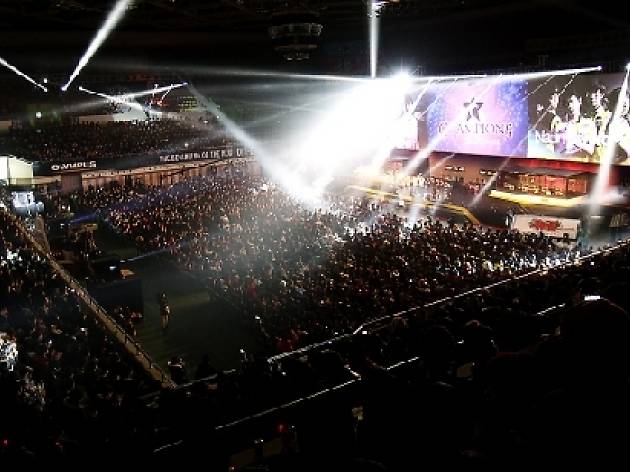 Turn up your nose at the world of e-sports and you'll be quickly weeded out in this digitally evolving world. Simply ask any of the 40,000 fans who attended the 2014 LoL World Championship final at the World Cup stadium. Or the millions of people who watched worldwide. With two TV channels that broadcast e-sports 24 hours, an active and tight-knit gaming community as well as an e-Sports Stadium that dates back to 2005, Seoul beats out any other city in this survival of the fittest. Anywhere else in the world, it might be a niche thing you're into—here, we're in it to win it.
24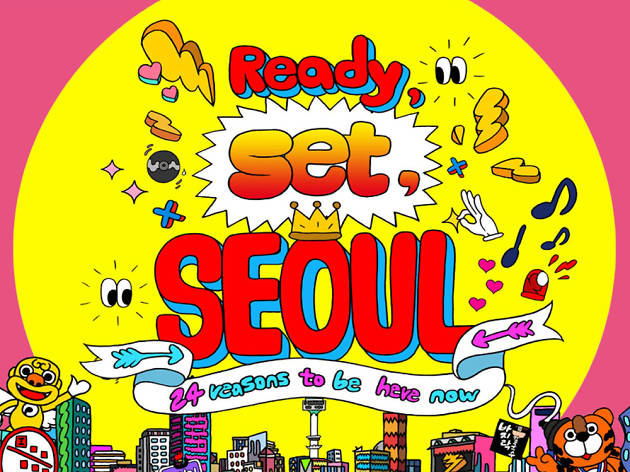 In case you haven't noticed, Seoul now has its very own edition of Time Out! Across the globe these days, Seoul is on everyone's lips—we're excited to join the conversation and have a lot of fun while we're at it. Here's to new beginnings in our favorite city on earth.
More to explore