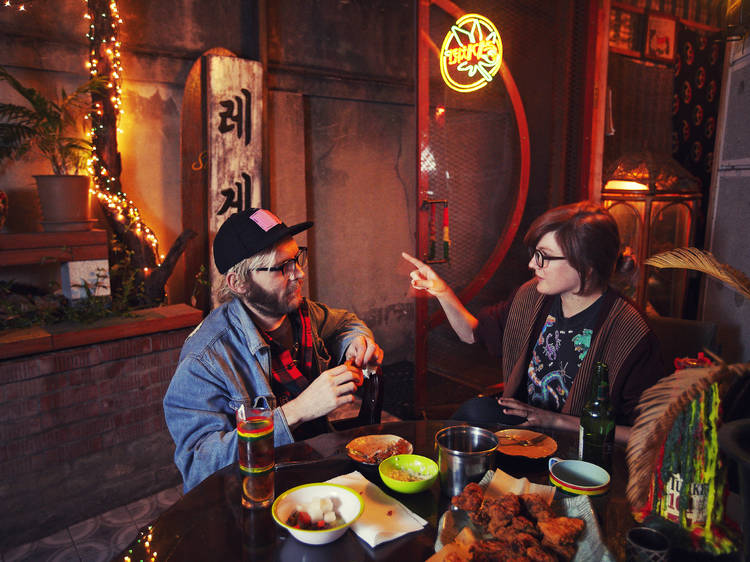 8:00pm Meet up with friends at Reggae Chicken
Lauren We like to come here because we love the guy who owns the place. I only eat the french fries though because I'm a vegetarian.
Mark She loves the white sauce that comes with the food.
Lauren What's in it do you think?
Mark Don't know, don't care.
Lauren We also like to get the rum and cokes. It's just a chill place where the atmosphere's good, the drinks are decent and where our friends gather.
Mark And the chicken's kinda different from other places.