All about kimchi
Kimchi-crazed? Here's all the know-how on kimchi events and where you can learn to make kimchi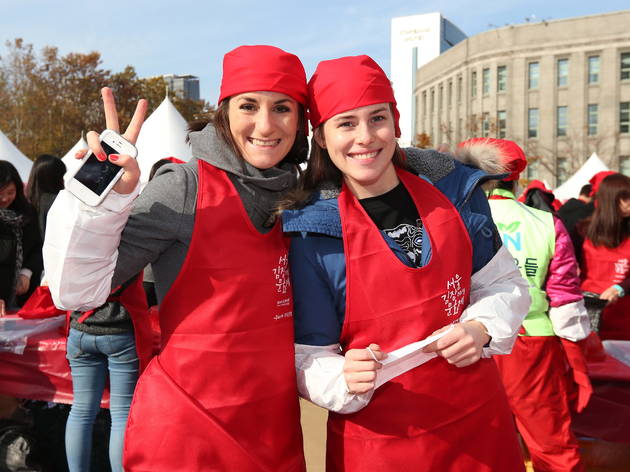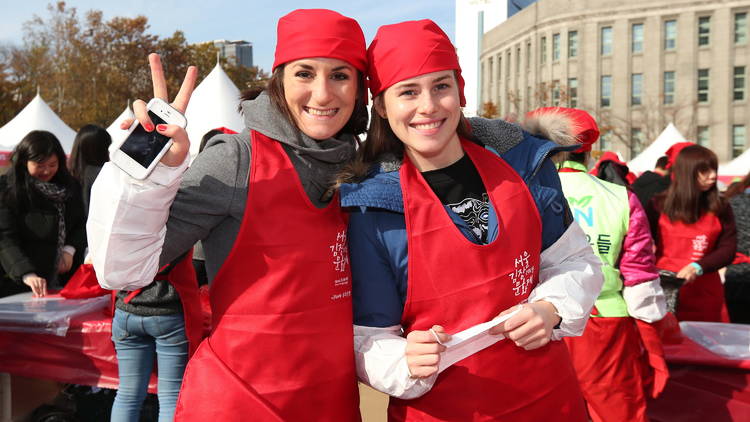 Autumn in Seoul means trees change color and ajummas sit outside restaurants and start making kimchi - it's literally the season where there's red pepper in the air. Whether you're only in town for a few days and you want a deeper look at the culture of this fermented dish or you're dying to develop your own kimchi recipe, here's everything that'll teach you how.
Where to learn how to make kimchi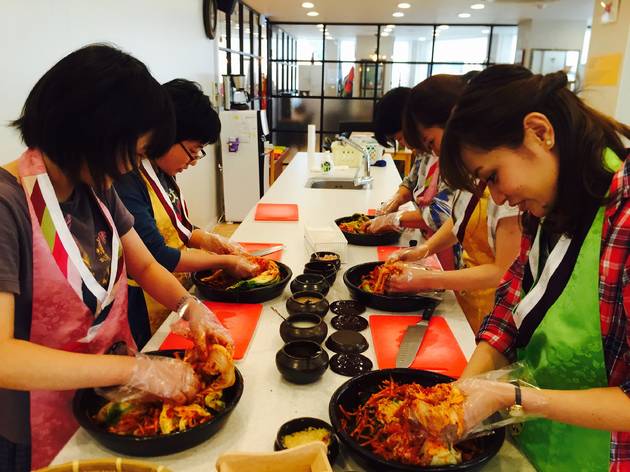 Yeah, sure, it might be a little bit of the "typical tourist" thing to do, but there's no harm in learning something new, right? At the Seoul Kimchi Academy House, you're given a 90-minute lesson on how to make kimchi. Your 30,000 won fee includes a hanbok for you to wear as part of the cultural experience, tea served at the beginning of class, a how-to class taught by a kimchi-expert and ingredients for the kimchi that you get to take home with you. For those only temporarily in Korea, the Seoul Kimchi Academy House helps you prepare the kimchi in an air-tight container that you can bring on your flight. The instructors are often bilingual, speaking both Korean and English, but some speak Chinese and Japanese as well. They also encourage a lot of photo-opts but feel free to politely decline if you're camera shy!
I had non-Korean friends in college who loved kimchi so much that they ate it straight out of the jar without rice. Whether you are like my college friends or you are someone interested in learning about why people are love kimchi so much, the Museum Kimchikan is a place you can turn to for all you need to know about kimchi. Originally opened as the Kimchi Museum in Pil-dong, it was deemed by CNN as one of the 11 top food museums in the world this past March and reopened as the Museum Kimchikan this past April. Here, you can learn about the history and diversity of kimchi or reserve classes to make some kimchi yourself. Make sure to take advantage of the free audio guides that are available in English, Chinese and Japanese. It might be a little too much kimchi for ya, but where else in the world can you say you've been to a kimchi museum?
The kimchi debate: To pay or not to pay?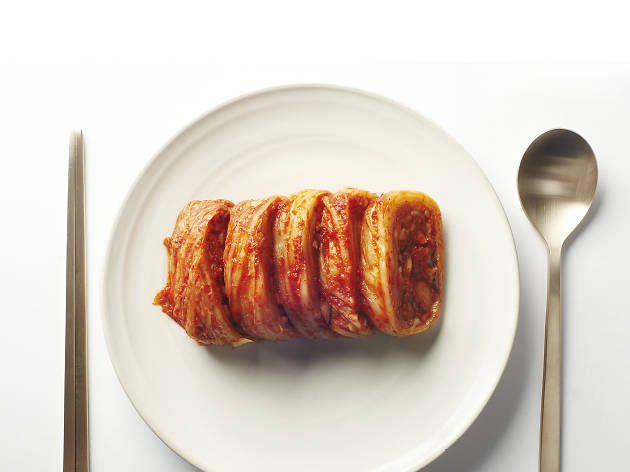 At the heart of Korean culture is the beloved golden child of our cuisine: kimchi. Recent news of kimchi's ten million dollar export deal had a higher media value than news of any ten billion dollar steel export deal. Although kimchi may seem well-known now, real kimchi is still yet to be discovered abroad. The kimchi situation is similar to how so-called Italian carbonara pasta in the US or Japan may come served smothered in cream sauce (I felt it was more of a soup than a pasta sauce there). A dining reporter at The New York Times once filmed the process of making kimchi and posted it on their website. It was amusing to watch— I couldn't help but smile as they put in anchovies instead of fish sauce. It was almost endearing! Oh, the finished product did look like kimchi. It even looked good. I was almost fooled until she said, "Put it in the refrigerator first." She put the kimchi in a pretty pickle jar and topped it off with "…and it will be ready to eat tomorrow." That reporter must've forgotten that kimchi ferments. Fresh radish kimchi is hard to eat. Unripe radish is hard, and even has a whiff of grass. Obviously, once it ripens, it tastes like heaven. I once heard an anecdote from a Korean student who had studied abroad in Japan. Heavy with a hankering for kimchi, he visited numerous supermarkets. Kimchi often went on sale under the assumption it would soon rot. However, to him, the marked down kimchi tasted particularly good. For the Japanese, there is no concept of