Bukchon Fusion
The perfect music festival for Bukchon, melding the traditional and the modern together, just like the neighborhood itself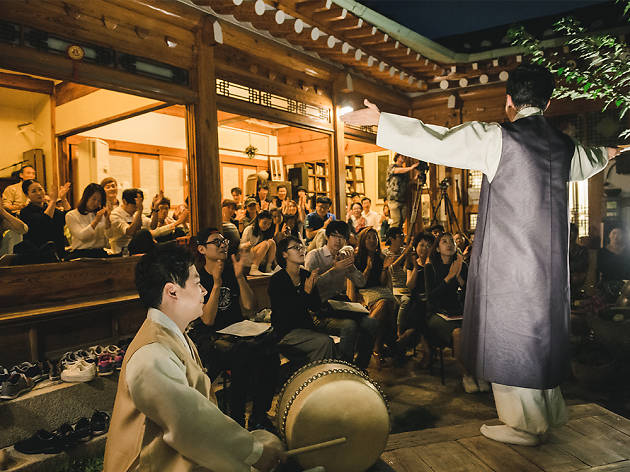 1/4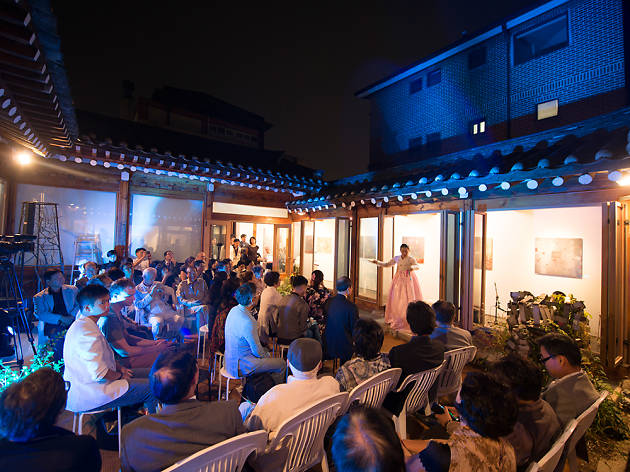 2/4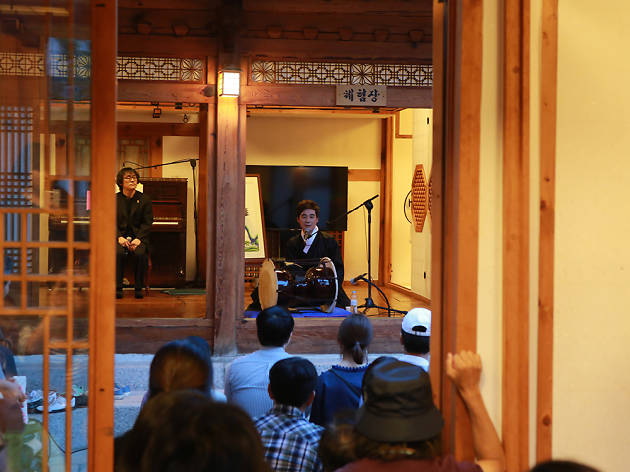 3/4
4/4
The Bukchon Music Festival features 28 performances incorporating Korean folk, jazz, classical, indie and world music. You'll see the neighborhood's hanok gardens, small galleries, quaint alleys and the Seoul branch of the National Museum of Modern and Contemporary Art being transformed into venues for new musical experiments. Time Out Seoul's editors share their favorites here.
www.bukchonmf.or.kr
Walking is the best way to explore the neighborhood. Why not enjoy light snack as you do so?
Purple sweet potato ice cream
Hidden in a back alley is a quaint little café named Bora which specializes in purple sweet potatoes. Here, everything involves a deep, dark shade of purple. Their sweet potato ice cream deserves a try—the realness of the scent and flavor of sweet potatoes will surprise you. Decorated with a small flower, the ice cream is delightfully presented as well.
→ 75-3, Yulgok-ro 3-gil, Jongno-gu. 3,500 won.
Chicken skewers
Known as one of the best places to get chicken skewers in Seoul, Saetbyeoldang is favored by many locals. They offer two flavors: soy sauce and gochujang (chili paste). Both are good, but we think the soy sauce option is the winner.
→ 83, Yulgok-ro 3-gil, Jongno-gu. 2,000 won.
Hotteok
An iconic Korean street food, this pan-fried dessert is a real treat. Along with the original and popular honey hotteok, Samcheongdong Hotteok offers three other kinds: sweet red bean, vegetable and meat. Served in a paper cup (the way it should be!), it's sure to be an easy carry!
→ 82-6, Yulgok-ro 3-gil, Jongno-gu. 2,000 won.
Fruit mochi
Packaged separately, each confection is filled with fresh fruit and a dab of sweet red beans. Together with the soft rice cake exterior, this mochi at Suje Mochi makes for a light, sweet and sour dessert. While there's a plethora of fruits to choose from, ranging from kiwi, pineapple and grapes (and even chestnuts), their signature strawberry mochi is the "must" for starting off with.
→ 5, Gyedong-gil, Jongno-gu. 2,000 won.