Day trip, day drinking
Out of the city with Korea Craft Brewery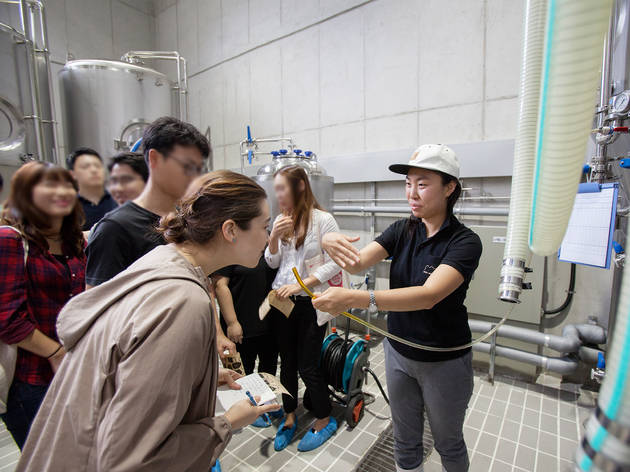 1/10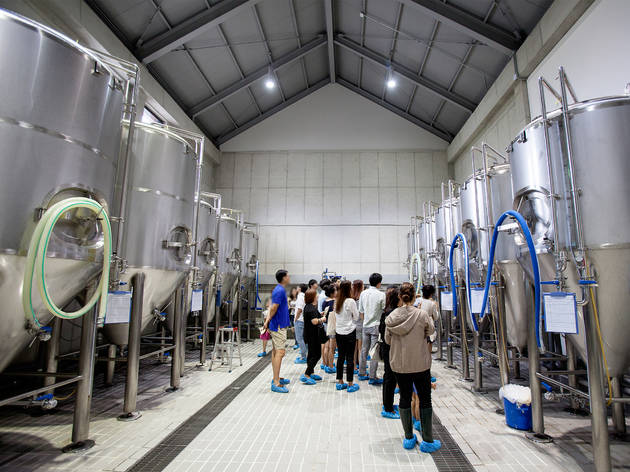 2/10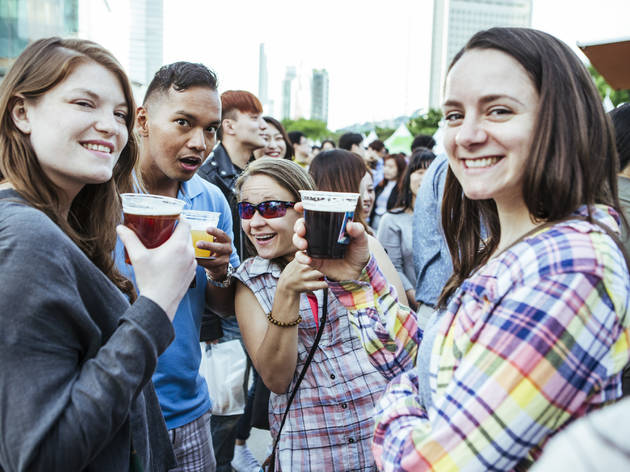 3/10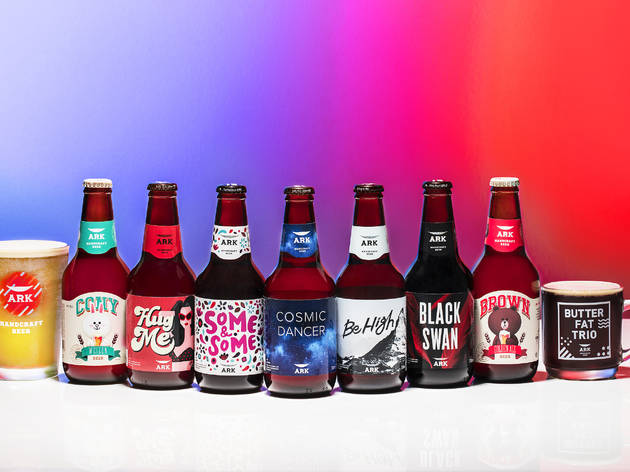 4/10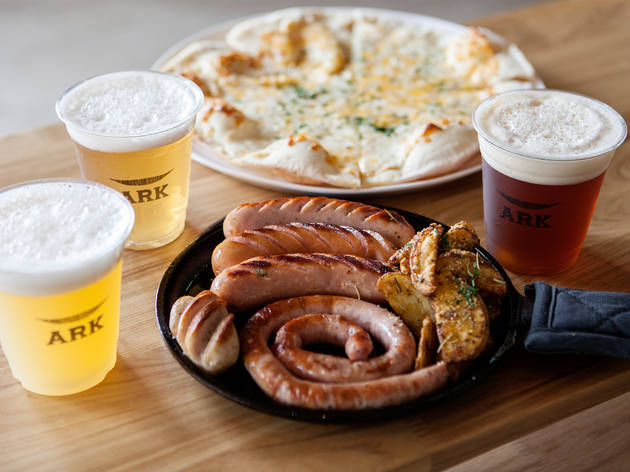 5/10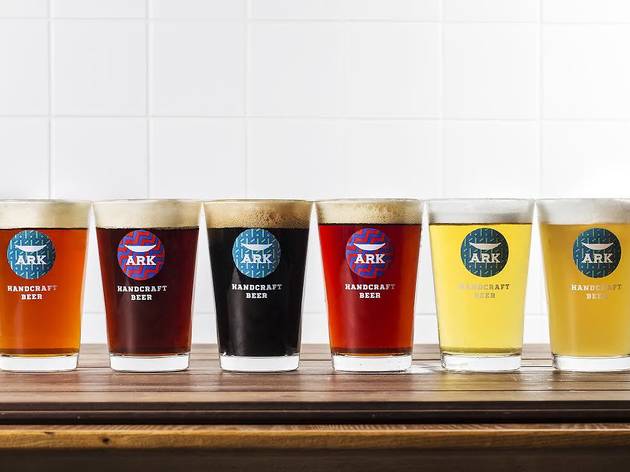 6/10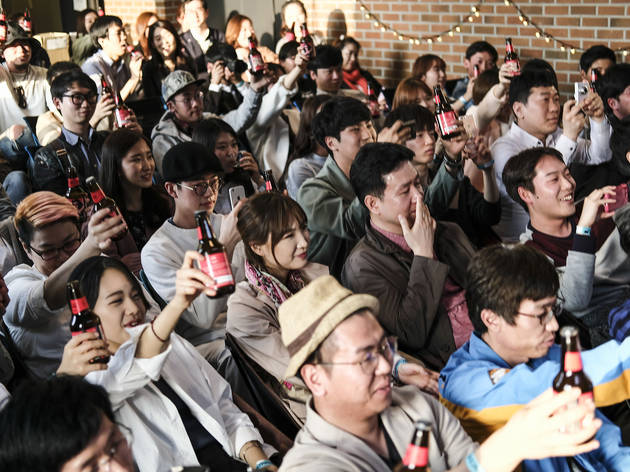 7/10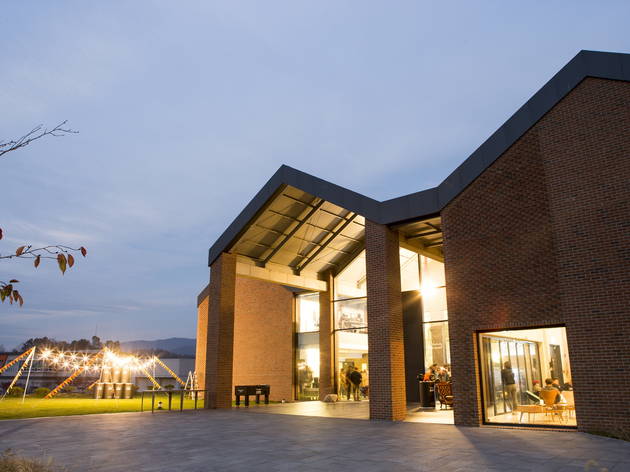 8/10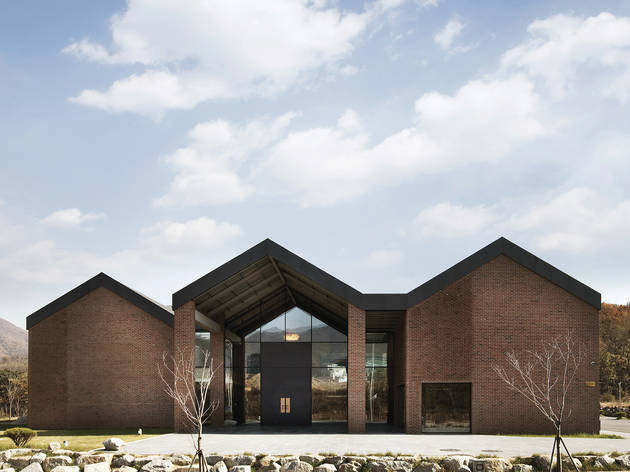 9/10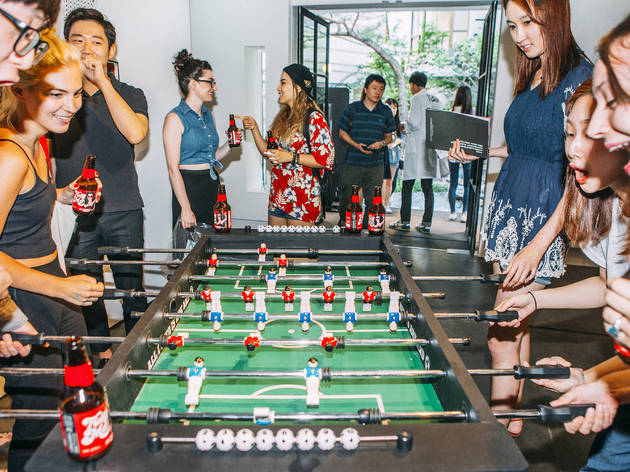 10/10
When we input the address for the Korea Craft Brewery into our car's navigation system, it returns an "address not found" message. "Maybe we're heading to a ghost village," I suggest, only half-joking. The weather this morning is a steady, gray drizzle that turns into pounding sheets of rain as soon as we hit the highway. A sign from the gods? Maybe we shouldn't have tried to leave the city. But as soon as we break free of the Suwon-area traffic, the rain suddenly lets up, as if we've escaped a curse, and we have nothing but the open road and the beautiful mountains and countryside of Chungcheong ahead.The first thing we do when we arrive is head straight to the café—we're starving and none of us have eaten breakfast. It's simple fare: pizza, sausages and beer. The fried potato wedges need a need a little work, but the pizza is good, especially if you like thin crusts, and the beer is great. The pizza dough is made with one of the brewery's own beers, Hug Me, a spiced Belgian witbier that we also drank along with our meal. You can also order the other two beers on their label, an American wheat ale named Cosmic Dancer and an India Pale Ale called Be High. (Yes, we had beer for breakfast.)
By 2pm, it was time for the brewery tour, and the very first thing you do is slip on blue footies over your shoes to keep things hygienic (we suggest avoiding high heels). There was something comical about all of us in puffy blue footwear—I felt a little bit like a cartoon character. Phones and cameras aren't allowed inside, which is actually a relief. This might be the one hour of your day that you're away from your phone, and it was nice to hear the tour without camera clicks and phones beeping. You may want to wear layers, because after tasting the raw beer ingredients in the first room the second room, where the initial chemical processes take place, is pretty toasty. From there it's on to the cold room, where the yeast is added and fermentation begins—and it's here that you'll get to try beer straight from the tank! We had a cup of freshly brewed Hug Me—and I couldn't help but think of getting milk straight from the cow. It wasn't refrigerator cold and maybe it was my imagination, but it did somehow taste fresher. Today's tour was the Classic Tour.
Resident beer master Mark Hamon, an MIT-trained engineer turned brewer who has brewed and consulted breweries around the world, leads the Beer Geek Tours. I get a chance to chat with him after our tour, and he mentions that Eumseong is a great location for the brewery. Mark says this is because they can incorporate local ingredients, like peaches and ginger, which are grown here. He also mentions that they plan to start growing their own hops next year.If you've come by car, there's no need to leave Eumseong so quickly. You can stop by the Gamgok Maegoe Cathedral, a beautiful red brick church built in 1930 by French missionaries. Also nearby is UN Secretary General Ban Ki-moon's birthplace. Of course, please don't drink and drive—designated drivers can buy beers at the brewery to take home to try or try the You Drink, We Drive Tour. It was time for us to return to Seoul and just as we head out the door, the rain starts pouring down. Perhaps another sign to stay put and take our time getting back to the city? It wouldn't be a bad idea.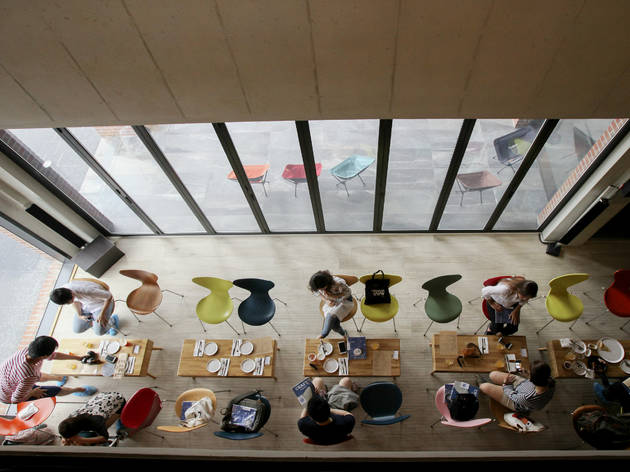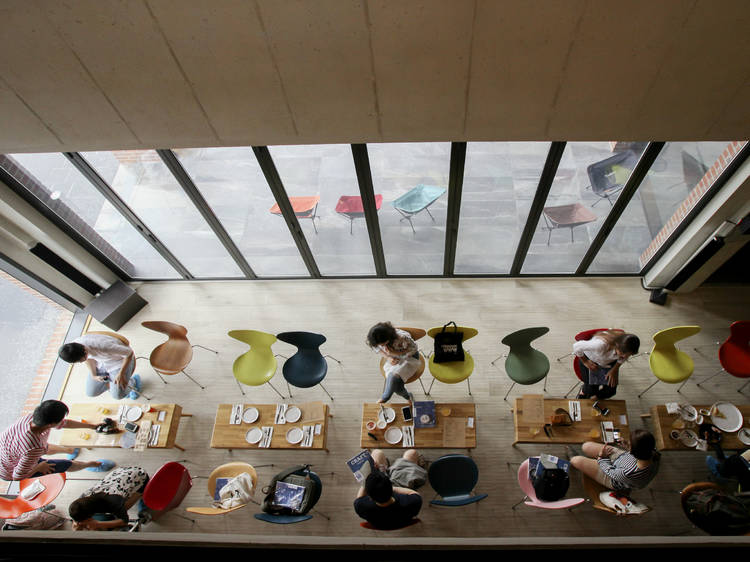 Today's tour was the Classic Tour (20,000 won), which is given only in Korean, and lasts a little over an hour.
For those who want to geek out, the Beer Geek Tour (50,000 won) is available once a month. It's the only bilingual tour given in both English and Korean (though English-only tours for groups can be arranged separately).
For those of you who want to spend the whole day drinking, we suggest joining the brewery's You Drink, We Drive Tour (40,000 won) that is held once a month (Korean only, English by group reservation) and leaves from Jamsil Station (Line 2). See the website below for dates, inquiries, reservations and other details.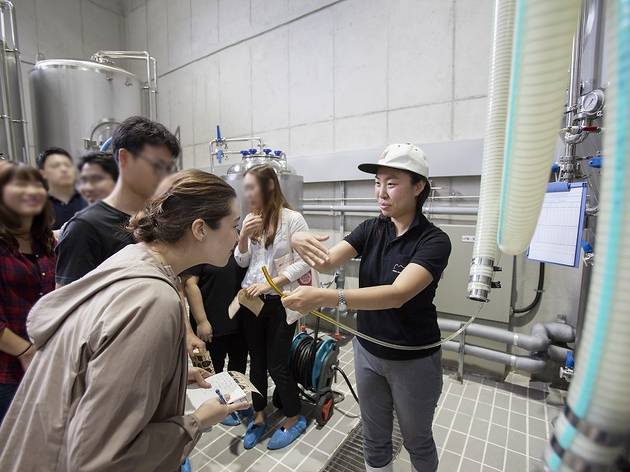 The Korea Craft Brewery is located in Eumseong, North Chungcheong Province. Marketing Manager Park Eun-hee explains they wanted to build a place that was spacious, had room for storage and could be a destination in its own right.