Exercise games and indoor physical activities in Seoul
Don't let the cold weather keep you from being active.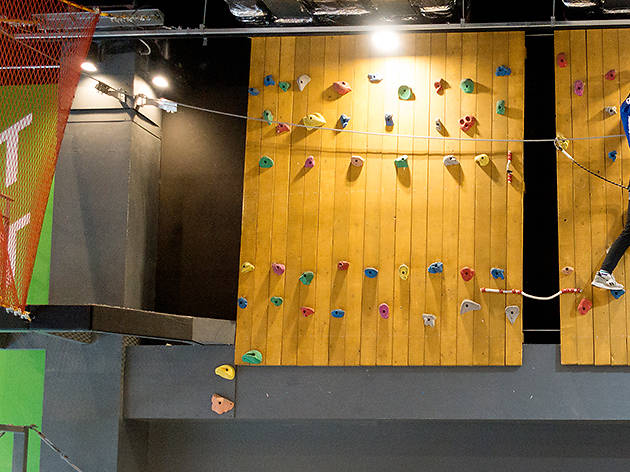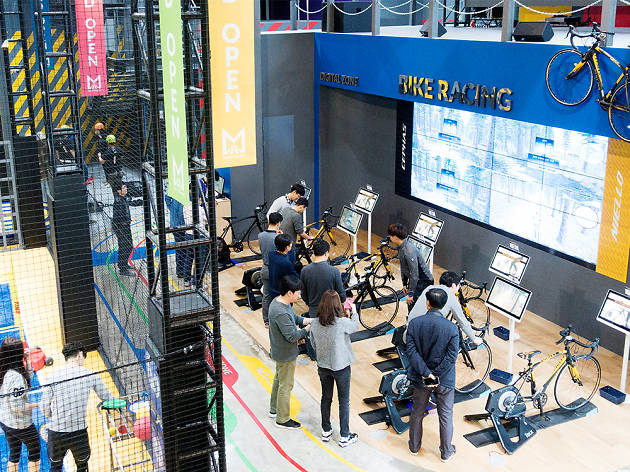 As soon as you're in, watch out! You might accidentally sign up for a year membership. For those of you who don't like to exercise but want to gain some muscles, or those who want to live back the moments when you were a child playing sports, Sports Monster is the place for you. Taking up around 5290 square meters on the 4th and rooftop, it is the world's first 'sportainment' theme park. Basketball, volleyball and futsal, just to mention a few ball games, along with indoor rock-climbing, LED sports court, trampolines (that can make you jump more than 4m), 8.5m parachuting, bike racing, a dizzying rope course and Icarus flying experience are among the 30 varieties of sport contents that can be enjoyed. You can spend the whole day here without even noticing the minutes and hours pass right by you. You might even find yourself urging to return to the mall just to come back to Sports Monster.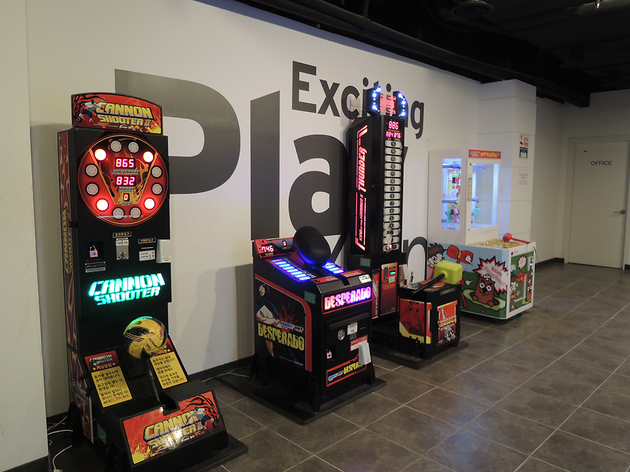 Need a place to relieve your stress? While most in this city rely on the nightly soju shots or Friday-night clubbing, there are also sporty games that will keep you sane. Located in Sinchon's university district, Strike-pang arcade offers a variety of sports related games including a shooting range, basketball, darts, racing, claw machines and punching games among others. After selecting a game, purchase your tickets at the designated vending machines and use the barcode scanner to scan your ticket to begin the game (you can use a credit card as well). The basement arcade is actually quite new and spacious, with all the machines and games well spread out. At the shooting range, you'll surely hear applauds and cheers when you shoot down the 4m target. You may trade in the points you collect for shooting down the targets (prizes start at 700 points). Don't get too competitive though—you might end up digging into your saving account!
Show more