Fun land activities on the Han
When bicycles and roller-blades are just not enough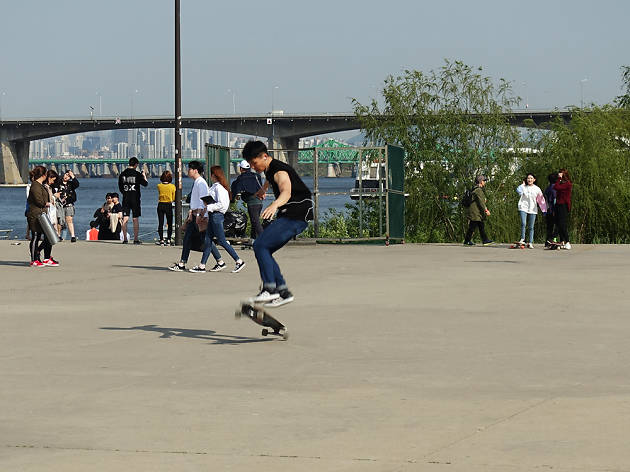 1/2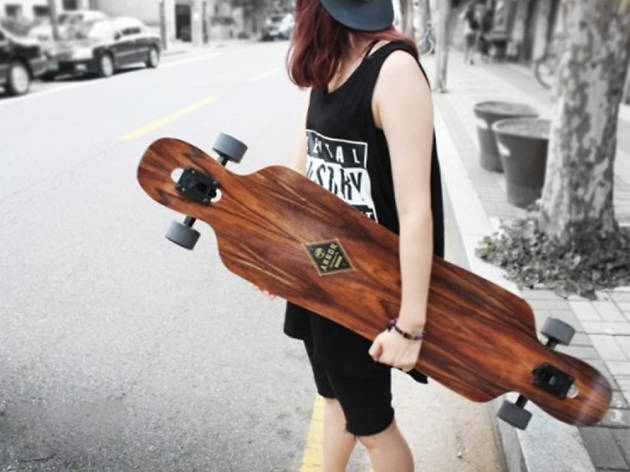 2/2
Remember the video of a Korean skater that went viral during the summer of last year? If not, search "Ko Hyojoo"—she released a clip of her hypnotically dancing on a longboard while cruising Han River. Vogue referred to her as a "Korean longboard sensation." In the video Ko used a Korean American rapper song, Kero One's So Seductive, as the background and once the rapper reposted Hyo's video on Facebook the rest was history. It even led Hyo, a UI designer at LINE, to collaborate with Far East Movement on their music video Umbrella.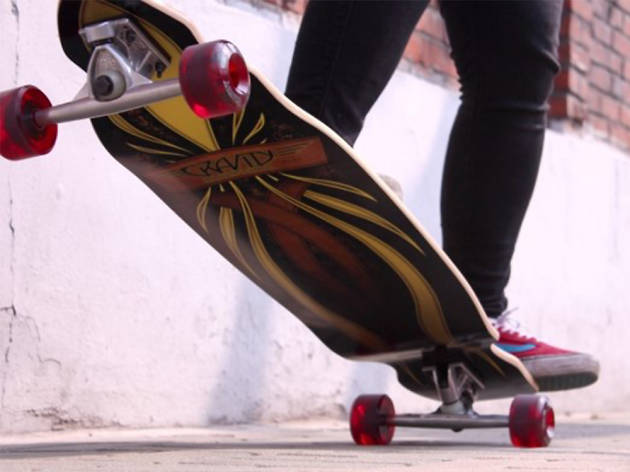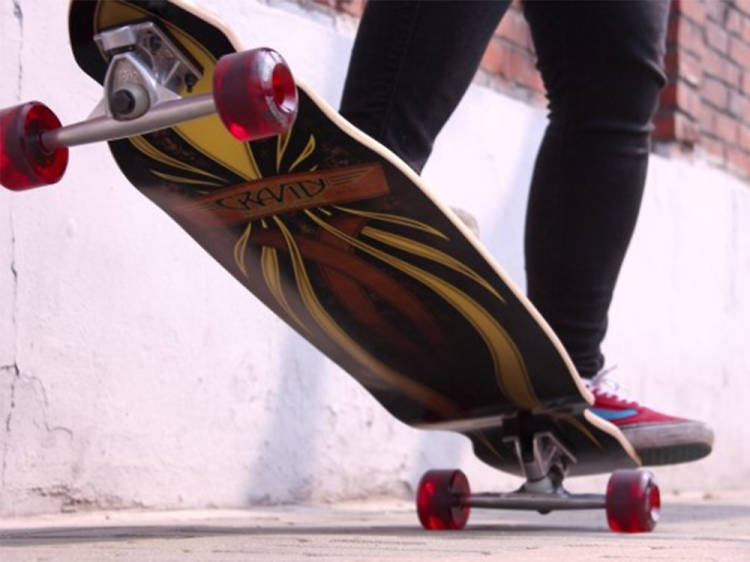 Skateboard and Longboards
Over the past few years, Longboards have not just penetrated Seoul's cultural consciousness but also has become a stylishly, trending "subculture" many aspire to be a part of. At any of the Hangang parks, you will find groups of young individuals elegantly gliding by and stopping at open spaces to perform a few stunts, all the while soaking in some light summer breezes. They dress casually with a little bit of hip -hop influence (which has made the culture more attractive for Korea's youth). The longboard is also a perfect, more portable alternative to bicycles. Probably because of how personal these longboards can become, there aren't a lot of places in Seoul where you can "rent" and try one of them out. Fortunately, near exit 1 of Ttukseom Hangang Park you will spot EURO Wheel. It's a rental shop that offers a wide array of items including striders, electric scooters and most importantly, skateboards and longboards. Skateboards and cruisers will cost 5,000 won by the hour while longboards will be 10,000 won by the hour. Helmets will cost an extra 2,000 won. Head over to Ttukseom Hangang Park and join the longboard movement!


유로휠 건대점 (EURO Wheel)
02-499-5879
67, Ttukseom-ro 34-gil, Gwangjin-gu, Seoul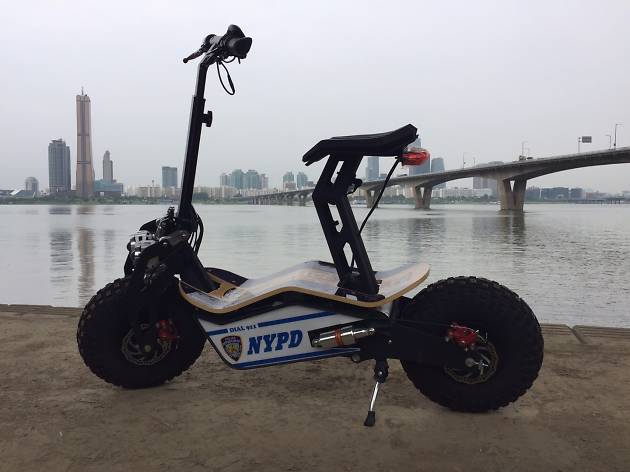 VR, drones and segways - we're all living in the 21st century indeed, and Seoul isn't lagging too far behind, or at least its inhabitants aren't. You've probably noticed the wide range of electric transporters on the streets of Seoul, whether it's an office worker riding to work at 8am or someone out for a leisurely stroll on one of Café Footloose's electric bicycle (they let their customers use it). You might imagine yourself taking out your electric transporter out to Hanganag River to revive your soul while you glide through the banks. Well, that's exactly what many Seoulites do, whether you own one or you rent one out. Unfortunately and much to everyone's surprise, it is illegal to be using your electric vehicles anywhere along Hangang's parks. Basically they are classified as a motorcycles, which means no riding on sidewalks or bicycles roads and it requires a driver's license. Of course most owners ride them without knowing all of this. If you are one of those unlucky souls who get stopped by the police in any one of Hangang's parks, there will be a fine of about 40,000 won. Interestingly enough, Yeouido is the park where the law is heavily enforced, while most people get away with riding their transporters at Jamsil's Hangang park. If you want to stay out of trouble, it might be a good idea to familiarize yourself with the law, but if you want to take a risk, visit one of the many rental stores to ask them where you can ride these fun gadgets.
고킥보드 (Go Kickboard)
010-7919-7913
39, Cheonjung-ro, Gangdong-gu, Seoul
씽씽이나라 (SsingSsingyi Nara)
02-6082-7723
497, Baekjegobun-ro, Songpa-gu, Seoul
이브이샵 서울숲점 (EV Shop Seoul Forest)
1800-8021
58, Wangsimni-ro, Seongdong-gu, Seoul
제이휠 (JWheel)
010-4008-2406
268, Seokchonhosu-ro, Songpa-gu, Seoul