Heads up! We're working hard to be accurate – but these are unusual times, so please always check before heading out.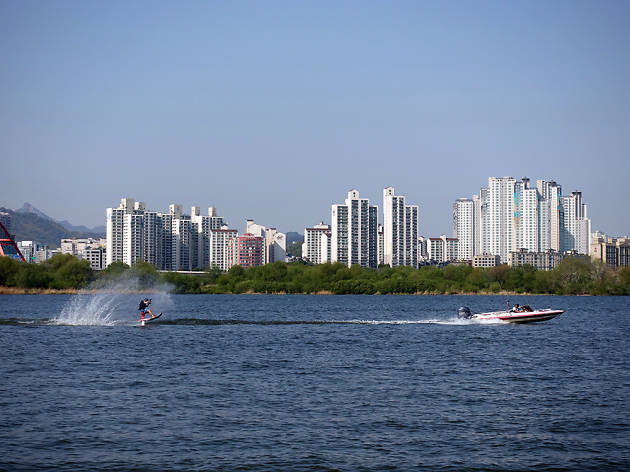 1/3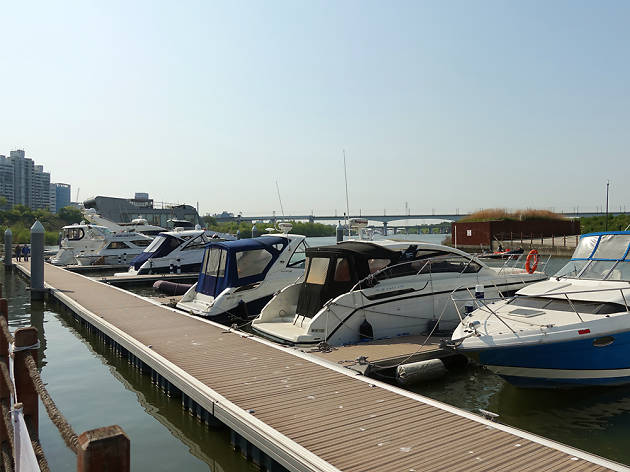 2/3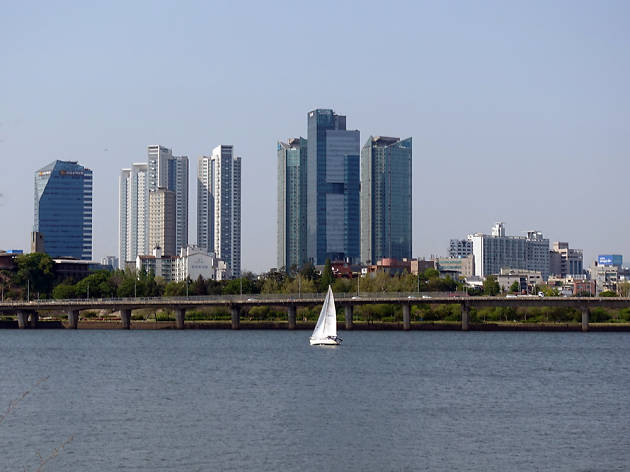 3/3
Fun water activities on the Han
You really don't have to go all the way to Busan, trust in the Han
All different types of water sports and activities can be enjoyed on the Han River- you just need to know where to go! From jet skiing to sailing, yachting to wakeboarding, you name it and the Han will have it. So whether you're a local or just visiting Seoul, don't think that getting wet while enjoying some water sports is something that's so far away from your reach.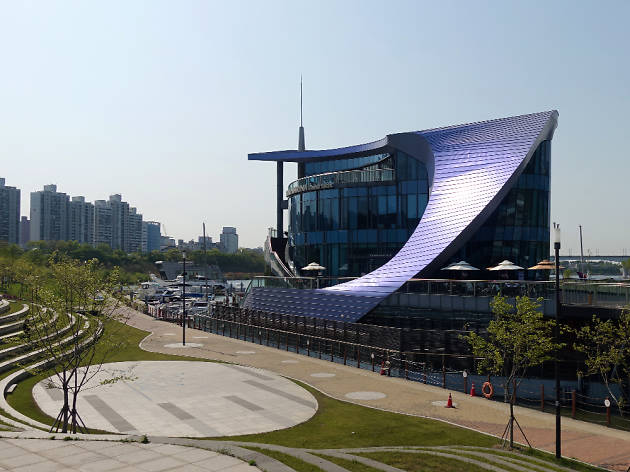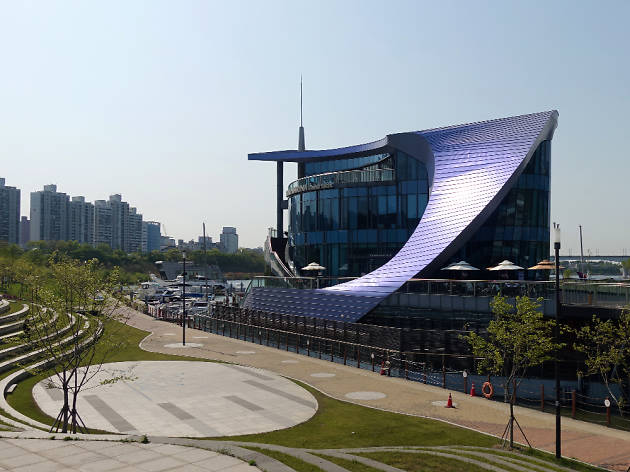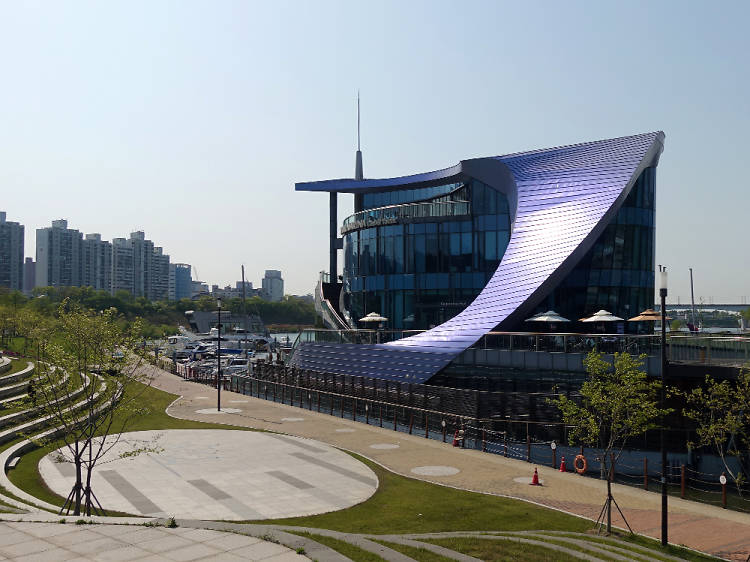 Of the many water activities the Han river provides, taking a trip on a yacht is one indeed one of them. You might be under the impression that those that do participate in the activity on yachting live completely different lives than the vast majority of us, but that's not always the case, at least not on the Han. Yachts in Seoul can rented and enjoyed by anyone who wills.
There are certain marinas along the Han River where you will be able to rent out a yacht. All you have to do is make a reservation in advance. One of the more well-known marinas is the Seoul Marina Club & Yacht located in Yeouido. The yachts come in two sizes, a 27-feet and 31- feet 'Cruiser Yacht'. For those who are looking for something a little bit more luxurious, the 'Power Yacht' might be the better, yet much pricier alternative. Gangnam's representative yacht club is 700 Yacht Club in Banpo, the oldest existent club of its kind in Korea. Due to its location, the most popular yacht tours are the sunset tour and the Banpo Bridge Rainbow Fountain tour. Catering services are available upon request, so if you're looking for a private and romantic spot, you might want to think about making a reservation at 700 Yacht Club.
If you're looking for something a little less private, perhaps Airbnb's 'Han River Sailboat Ride and Picnic' tour could be for you. Together with foreigners traveling to Seoul from all over the world, you will have to not just introduce yourself but share your experience in touring Seoul with all the strangers afloat on the same yacht. Once the yachting is over, the group will get together at an outdoor restaurant to have a nice picnic to end the trip. The whole experience is hosted by travel writer and will be personally operating the yacht. From April to October, the trip will be hosted twice a month with the start point at the Seoul Marina Club & Yacht.
The yachting experience on the Han River will be refreshing for both Seoulites and foreigners alike. It's just a great way of seeing Seoul in a new way, enjoying the waves, the sun, the breeze and the skyline of Seoul.
BY Choi Jae-won
02-3780-8400
02-1577-5280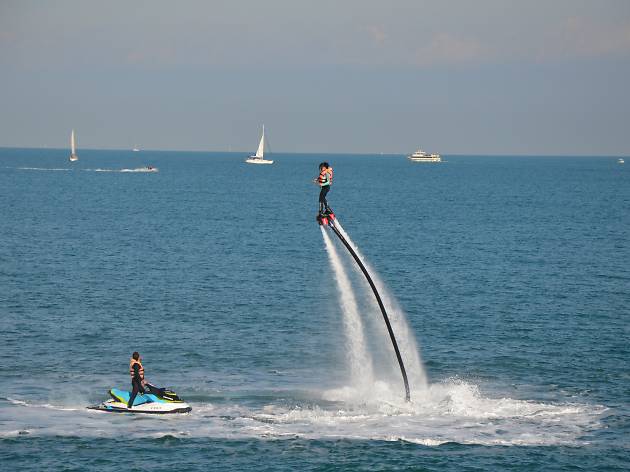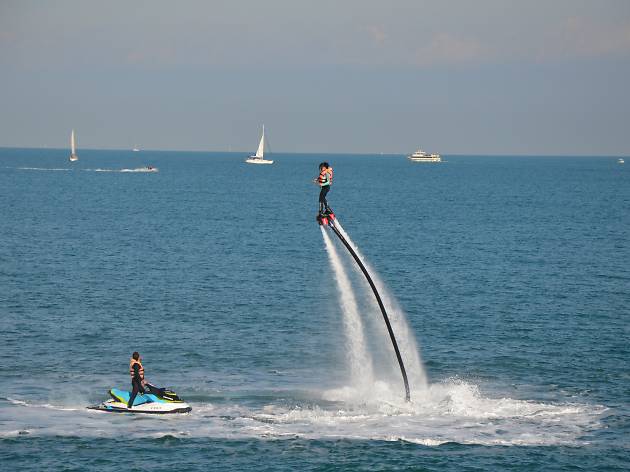 Flyboarding and wakeboarding
You can be like Iron Man, flying off the ground, I mean, Han River. As you can imagine the hydro-flight device is an expensive gear which costs more than $1,000 in Korea, but you can rent it at around 80,000 won a day, no strings attached. Don't be scared even if you've never tried it before, as the coach will teach you everything you need to know to fly off the river and swirl around even. You'll probably fall into the water a few times, but don't be shy as it'll be all part of the fun. Wakeboarding is also available at Han River and it costs only 27,000 won per day. It might not be too easy to sail at first but just don't give up—sooner or later you'll be able to enjoy the scenes of Seoul surrounded by mountains, water and the vast sky while swiftly passing the Olympic Bridge.Once you try you might find youself returning to the waterfront every weekend for that exhilarating ride. Fortunately Seoul's wakeboarding season's appoaching and you'll be able to enjoy Seoul in the refreshing way as often as you wish.
Flyboard Korea
02-2-2205-2208
221-124, Jamwon-ro, Seocho-gu, Seoul
80,000 won
River City Wakeboarding
02-3442-3313
37-53, Apgujeong-ro 11-gil, Gangnam-gu, Seoul
27,000 won
Just when you thought you've done everything you can by the Han River, Tubester is here to give you an opportunity to do something on the Han River. A large tube-boat fully capable of seating 6 and equipped with a parasol to protect you from the sun, riding the Tubester is one of the most trending things to do in Seoul right now. You can bring your own food to picnic on the river during the day or a few drinks for a quiet party surrounded by the Seoul's beautiful nightline. Give them a call and make a reservation in advance for the weekday or bear the lines during the weekend.