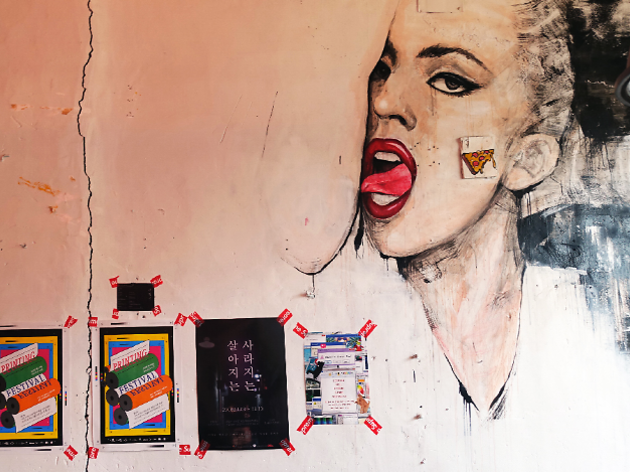 1/4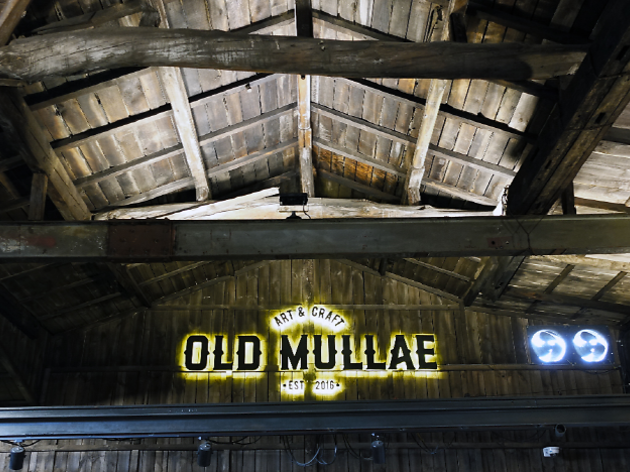 2/4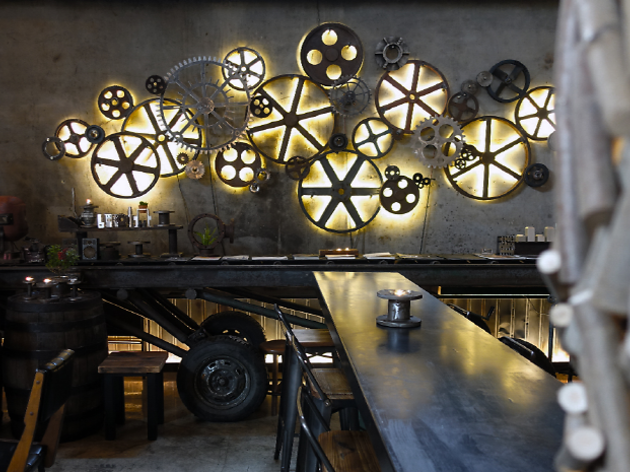 3/4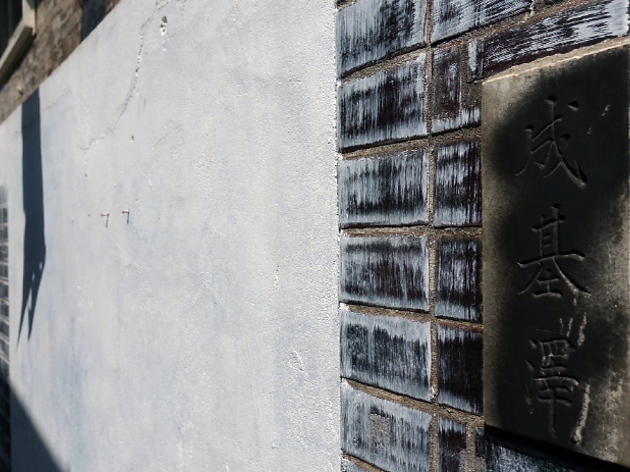 4/4
Grey and colorful Mullae
Following the iron and art, creative venues and undeniably-hipster joints started filling the rough alleys of Mullae.
In the rough and raw neighborhood of Mullae-dong, complete with small-sized ironworks crowded together in tightly-woven alleys, the sounds from the steel machineries in the crumbling sight of an apparent urban decay have accommodated local artists of diverse fields for the past decade. What was happening before that?
The former name for Mullae-dong is Sacheon-ri (roughly translates to 'Sand Village'), which refers to the mudflats that existed in abundance in the area during the Chosun era. This ancient title is even included in a map created in 1872, but following the Japanese colonization of Korea, it changed to Saokjeong ('Weaving Village').
Due to the proximity to the waterbody (Han River) as well as a rail station (Namgyeongseong Station built in 1936, now Yeongdeungpo Station), a significant number of Japanese textile companies moved into the area, which is the reason why many of the old structures contain Japanese architectural elements. Those who were working in textile manufacturing were residing in temporary living quarters which still remain, as gritty buildings in Mullae Arts Village.
It was after the independence that the area got the name we know it as now. In 1960, the textile industry transformed into modern steel plants as President Park Chung-hee pushed for national self-sufficiency in iron industry. In the 1980's, however, Mullae saw a huge decline in activity as cheaper raw materials and manufactured goods started flooding in from China.
The number of continuing ironworks are still on the decline. However, inside the remaining small-sized workshops, skilled technicians are at work throughout the day. Following the artists who have opened up studios and galleries since about a decade ago, creative venues and undeniably-hipster joints started filling the rough alleys of Mullae. You can now find little signs that read, "Please respect personality rights," referring to the small groups of tourists who flock here with a camera in their hand. Yet, it's still an area where you'd have to "know before you go." Check out our list of Mullae venues for your next visit to the area.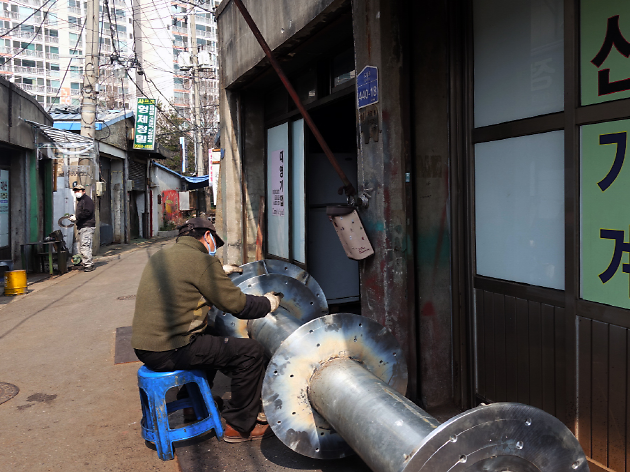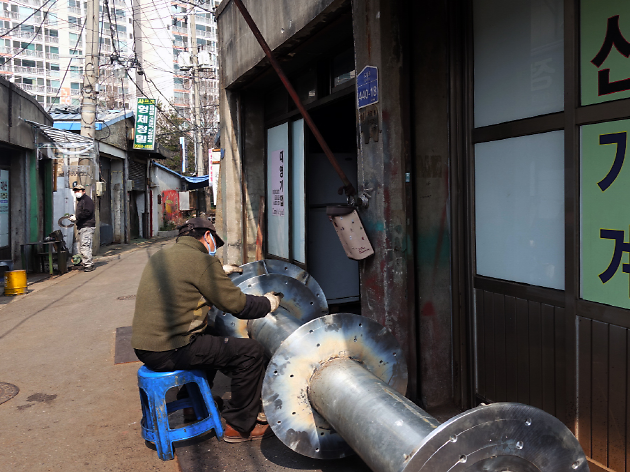 The new hot spot for artists, Mullae Arts Village
Mullae Arts Village is another name for Mullae-dong 3-ga, the ironworks neighborhood. In 2010, the area saw the opening of Seoul Art Space Mullae (run by the Seoul Foundation for Arts and Culture), which has lead to a slow but steady influx of artists moving to the area. With the rents in and around the Hongik University area skyrocketing each day, the formerly Hongdae-based artists found new homes and studios inside Mullae-dong's vacant factory buildings. As of today, about 250 galleries and showrooms are spread throughout the area, with a diverse spectrum of venues including leather workshops, personal ateliers, customize-furniture studios and independent libraries.
6 well-known restaurants in Mullae-dong
You can tell by the makeshift wooden bench placed in front, that this place is pretty hipster. Can it mean a good thing? We'd say "hell, yeah," in the case of Yankees Burger, a pretty colorful restaurant, busily and nonchalantly decorated with empty beer boxes and cans of jalapeños...
This colonial factory-turned-brunch spot is considerably larger in size compared to many of the other cafés and restaurants located in Mullae-dong. The venue has managed to keep its warehouse-type atmosphere, yet offers a refined vibe with tasteful furniture and simple lightings, something you don't come across all that often in the area...
Show more
Café and bars worth a visit in Mullae-dong
Navigating through the narrow alleys of Mullae Arts Village, a sudden floral oasis with a large western-ish sign that reads "Old Mullae" grabbed our attention. Approaching the small garden filled with colorful flowers in bloom seemed completely out of place, leaving us irresistibly and suspiciously walking into the venue...
Upon seeing an elderly woman purchase a whole Ganache Earl Grey cake mentioning it was all for herself, we knew we had to try it. To our surprise, it wasn't too sweet and all its flavors were so subtle we had to search for the 'earl grey' and 'chocolate' part — and this subtlety was what kept the forks going...
Show more