Hangang Summer Festival 2017
Hangang fiestas to quench your summers!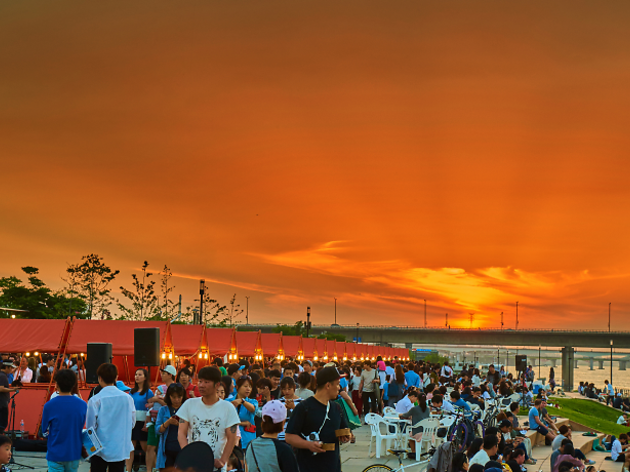 1/2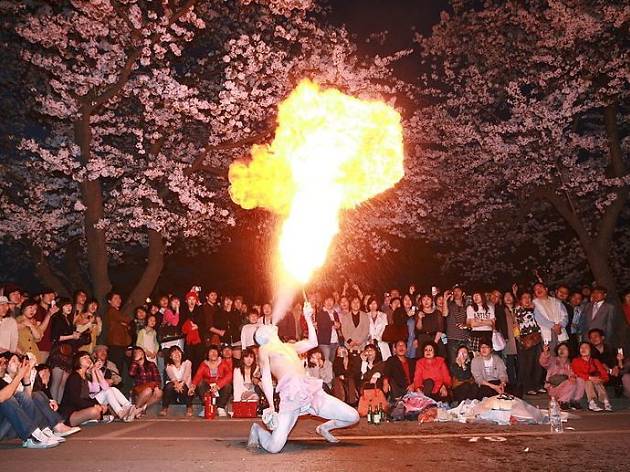 2/2
Don't let Seoul's humid summers drag you down and set out on some wild adventures at Seoul's biggest summer festival at the Han River! The proof is that from July to August of last year, the festival attracted more than 110,00,000 visitors during the 31 days of pure fun. This year, yet again, the festival will be featuring tons of activities taking place in the waters of the Han, on the banks of the Han, on the open skies of the Han, and the grassy lawns of the Han and even on boats yachting on the Han River. And since it'll be impossible for you to enjoy all of the activities of the Hangang Summer Festival (even though we know you really want to), we've chosen out a few that we recommend.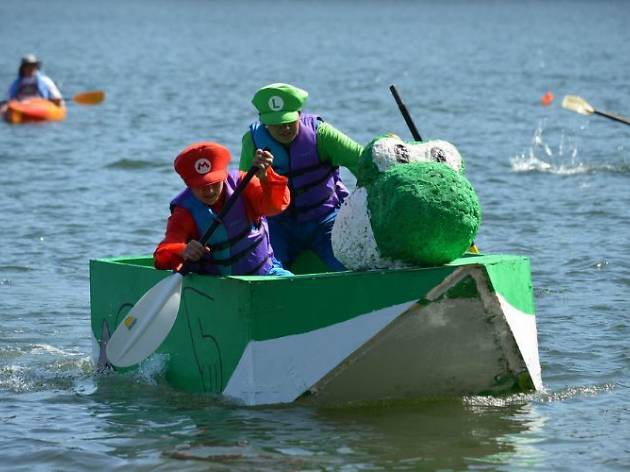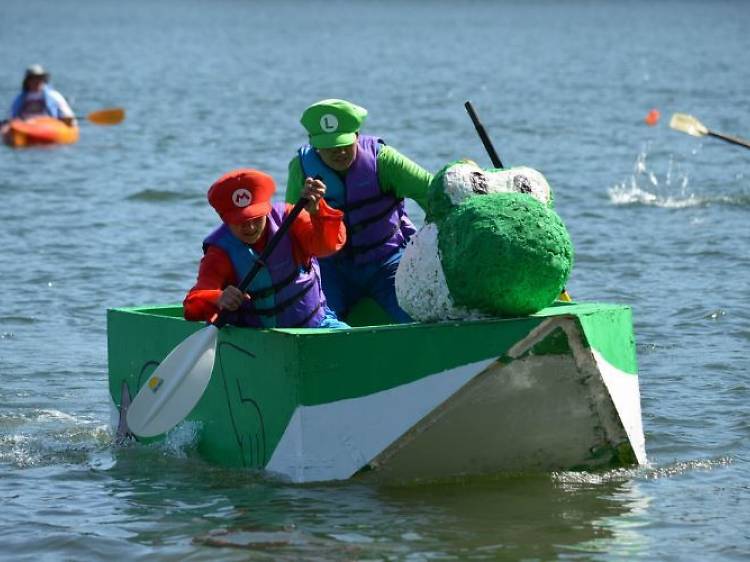 Hangang Paper Boat Competition
Who needs all those expensive yachts when you can build your own DIY boat and ride it along the Hangang tide? Plus, you won't even need to bring any of your own materials to build your fantasy boat because all the cardboard, tape, rulers and paper knives will be provided! All construction will take place in the morning while the competition itself will be held in the afternoon. Winners of the competition will be able to win a range of exciting prizes including a 2,500,000 won kayak, free tickets for yacht rides and even free meal tickets. More than 150 people will be allowed in the competition. For further details, please refer to the official homepage.
▶ When: Aug 11-15 09:00-17:00
▶ Where: Jamsil Hangang Park
▶ Cost: 60,000 won
There is something great coming to us from the state of Utah. Yes, Utah. And it recalls those days when you used to look at your kiddie slide and say "I wish that could be 1,000 times bigger." Well, darling, it's finally here. Slide the City is a 150 meter plastic padded slide for your whooshing pleasure along with water gun fights and busking performances. So far, it has been to over 180 cities all over the United States and it's here in Korea for its second edition. Tickets will be sold online and on-site, but it is recommended that you buy online as tickets could be sold out within minutes on-site.
▶ When: Jul 30-Aug 15 @ 10:00-19:00
▶ Where: Ttukseom Hangang Park
▶ Cost: Morning session 20,000 won, Afternoon session 25,000 won, All day 30,000 won.
▶ Inquiry: 02-2202-1733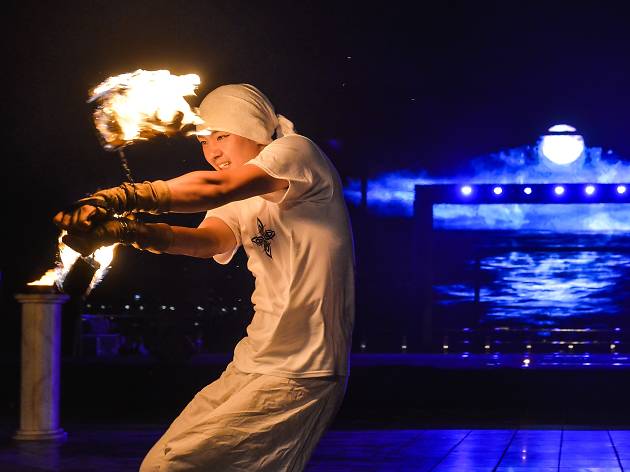 CHAD PARK
Han River Fire Dancing Festival
Fire dancing is a quite a common attraction for tourists in Thailand or on one of the many French Polynesian islands, but now it is making its way to the Han River. Various different performances like media art, DJ-ing, samba parades, circus, ballet and street dancing all including the main motif of fire will surely enchant the night. The main act will be from the internationally renowned Cirque du Soleil's fire dancers. Among the dancers from all over the world who will be showcasing their talents are entertainers like Jung Jin-yeop from Burningman Korea and Lee Luda from the winning team of Dancing9 TV show. The performances might be the main attraction but workshops to learn the art of fire dancing will be a brand new experience for many. The dark night will not only be illuminated by dancers but also by fireworks!
▶ When: Aug 14, 15 17:00-22:00
▶ Where: Banpo Hangang Park
▶ Cost: Free
▶ Inquiry: 070-4159-9000
▶ Homepage: http://www.firefestivalkorea.com
Show more