Heads up! We're working hard to be accurate – but these are unusual times, so please always check before heading out.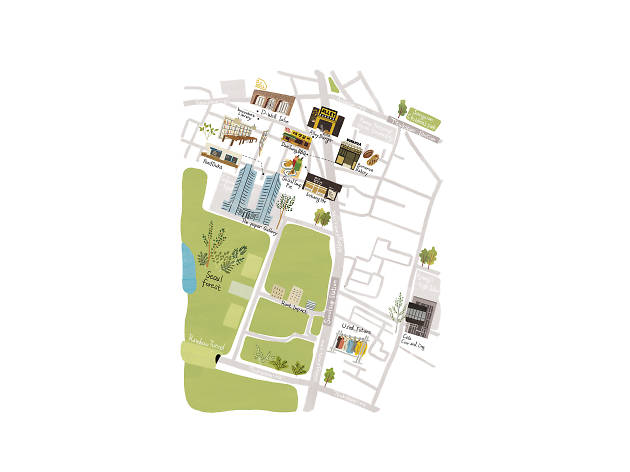 Hot spots: Ttukseom puts on new shoes
Seoul Forest's not just for your walking shoes anymore.
Seoul Forest's not just for your walking shoes anymore. Once a neighborhood for a day stroll in sneakers and fanny packs the Ttukseom area in, Seongsu-dong is giving rise to a new demographic of young and fashionable Seoulites.
While mostly popular for its parks (Seoul Forest and Ttukseom), the area has also been known for the beloved Galbi Street and Handmade Shoes Town for years. Rumors of celebrities moving into the high rise apartments in the neighborhood have made it hot in terms of real estate prices but it's mostly stayed quiet and residential until now.

Thanks in large part to the non-profit organization Root Impact and their "Seoul Forest Project," small enterprises have been protected and local businesses upported. And in keeping with the project's concept, many social ventures have popped up in the vicinity.Filling these spaces is a myriad of young people squeezing their way through low-rise buildings, rugged residences and apartments. Entrepreneurs, innovators and fashion designers, too, are making their way here. Especially for those in fashion, you might ask—why leave fashion meccas Apgujeong and Sinsa? Why Seongsu-dong? Everyone's got a story and theirs bring this neighborhood to life.
Ttukseom People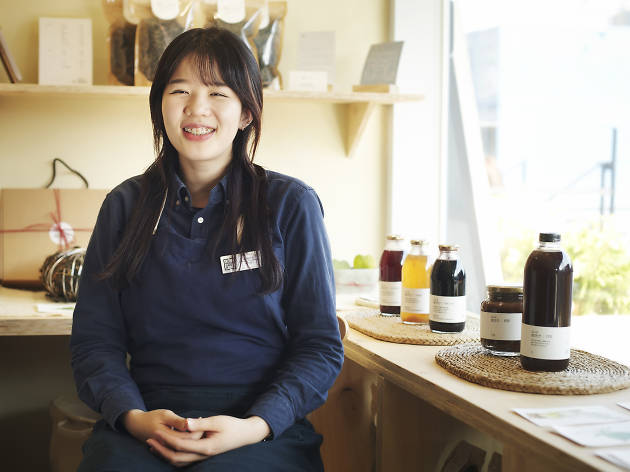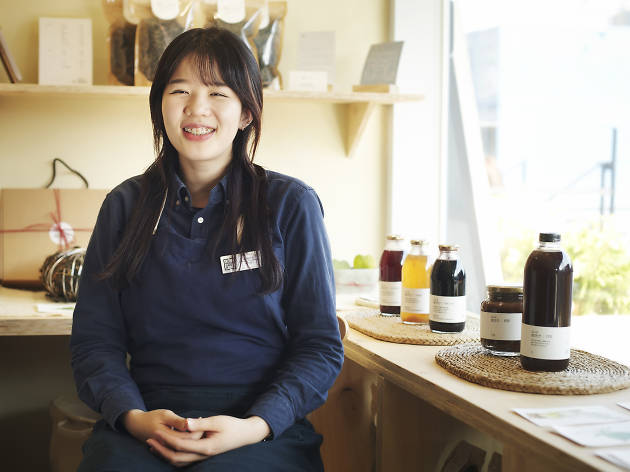 Who are you?
I am Kim Min-young and I have been running Sobang Life since last year. I recently opened a second store at
Common Ground in Jayang-dong as well. In Korean, the restaurant's name is "Sonyeo Bangatgan."

What does that mean?
At a bangatgan (Korean for mill), they sell whole sesame seeds, and sesame oil made from those seeds. So I added the name "bangatgan" to say that I sell ingredients and the food made from it. "Sonyeo" (Korean for girl) is to say I will make the food with the mindset of a young girl. It's a bit embarrassing at times when customers come to look for the young girl. (Laughs)

What made you want to open up shop near Seoul Forest?
I was able to set up shop because of last November's Seoul Forest Project. The location wasn't great, but it didn't matter because the purpose was to carry out
our objective, rather than commercial success. So when I started getting interview requests early this year, I was bit surprised. On the other hand, I'm also
worried that this neighborhood might become just a fad that comes under the spotlight for commercial reasons.

Where did you find the inspiration for the store?
It all began when I saw great produce at the homes of elderly women who live up in the mountains. There is so much of it so it's just left there to rot. I started contemplating about how I could effectively provide these produce to consumers. I knew if they tried
it, they would like it, and they would even come back.

What is the appeal of Ttukseom or Seoul Forest?
The first impression of Seoul Forest, and even now, is that it is secluded. I was born and raised in Seoul but for some reason this part of the city isn't like the Seoul
I know. When you live in the city, you are inadvertently exposed to noise. Not in this neighborhood. And after moving here, I can feel how much the residents here
care about the neighborhood. Maybe they want to protect it, but there is a feeling of exuberance as opposed to emptiness in all this open air.

What more would you like to do in the future?
Since we have a young consumer base, I do want to expand and grow, but more than anything else, I want to operate this business well so I can continue to help the grandmas out.