A blissful promise — Hygge
We can't really translate it, but we can do it, apparently.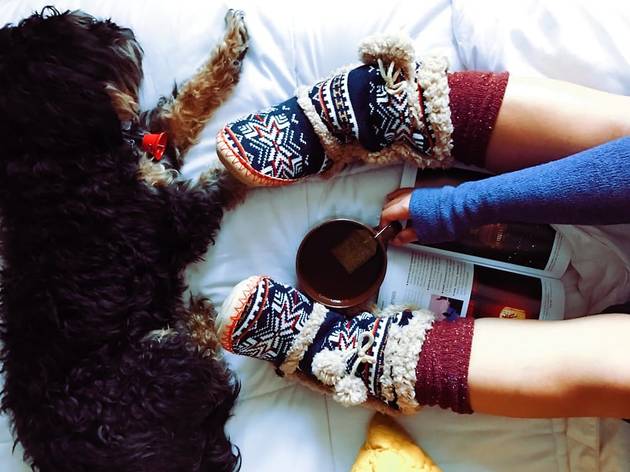 This Danish concept which has been trumpeted by dozens of authors and sellers of various novelty items will likely to crop up in Korea this year. We've been seeing how so many Brits and Americans are fascinated by all things Danish, but Korea is no less enthusiastic in catching on to foreign practices in a commercialized form. Indeed, Meik Wiking, the author of The Little Book of Hygge, visited Seoul in November last year, and the Korean translation of the book already ranks in the top 10 of bestsellers. We've even started to see the word "K-hygge" or "Korean hygge" being dropped (without quotation marks) in publications and news reports. With a countless number of "Do you even hygge?"-type instructions available online and offline, many of the Korean media seem to be hopeful enough to promote that we'll find a hygge thing or two to benefit from in our daily life. Indeed, we do have good reasons to turn to a seemingly miraculous lifestyle solution — we've had an undoubtedly trying year on both individual and political levels. The ways to hygge — from lighting up a scented candle to a soak in a bathtub — according to the celebrated sources are stunningly simple, placing the matter of happiness and well-being on a purely individual level. It's certainly an attractive promise in a sense — for that, this untranslatable word is highly marketable in this country. When taking Korea's current political landscape and the public's collaborative response, however, it seems that hygge as an imported concept might indeed need to go through a K-transformation — while one out of 20 people around you is likely to have participated in a recent candlelight protest, involving anything political in a conversation is by definition unhygge. So, how does one hygge in an unquestionably unhygge situation? Well, it's obviously not in taking hygge in a serious manner like this, first of all. But how come do the proclamations of "discovery" sound like they're suggesting yet another task to be done? Well, maybe I'll know once I finish making homemade cinnamon rolls.