MYK Halloween Day 2016
Celebrating Halloween in Seoul? Note that Saturday, the 29th is going to be it! The special Halloween at B One and District, the bumpin' spots of Itaewon, has once again come anew with awesome features this year.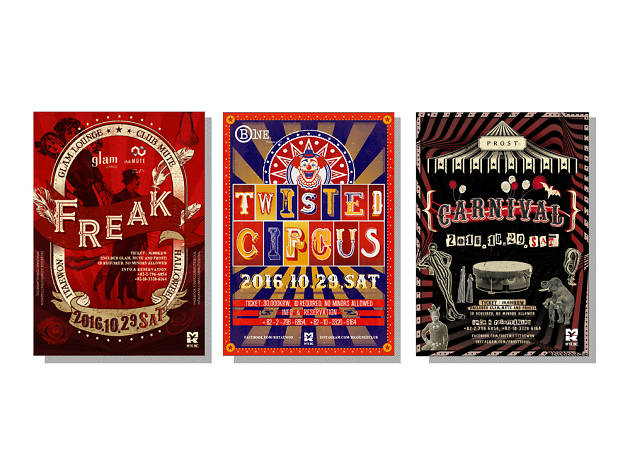 It's the Halloween party organized by the MYK Group, the umbrella company for Itaewon's District (which operates Prost, Glam and club MUTE, all together) and B One! As many of you are aware, it's one of their most exciting (and quite scandalous) shows along with the group's New Year's Eve parties. And guess what? For this year's Halloween, there will a circus show featuring marionettes and clowns, where everyone will get a mask and can even get their face painted. There will also be a performance of J-black N Pink who presents beautiful cross-overs between hip-hop moves and Girlish Dance, a hot drag show involving high heels and amazing dance moves. It's going to be girlish, boyish and fabulously scandalous. Wait, I'm not done yet! At B One, you'll be able to see a Moulin Rouge-esque show performed in a bird cage, as well as b-boy moves and glow paint involving contemporary dance—simultaneously, on 4 different stages. On the 28th and 29th, there will be a Halloween dinner and drink menu which includes Zombie Nachos and Bloody Cuervo Cocktails at Prost, while Glam will offer Champagne sets and Halloween set menus. As you might have already sensed, you'll want to check the show schedule at each venue beforehand so you don't miss out on the ones that sound most amazing to you. How many wons for all this? The free pass for all of District's clubs and stages is 30,000 won, and the Halloween ticket for B One is also 30,000 won. Can't decide which one to go for? You can check out last year's party videos here.
2015 MYK Halloween @ District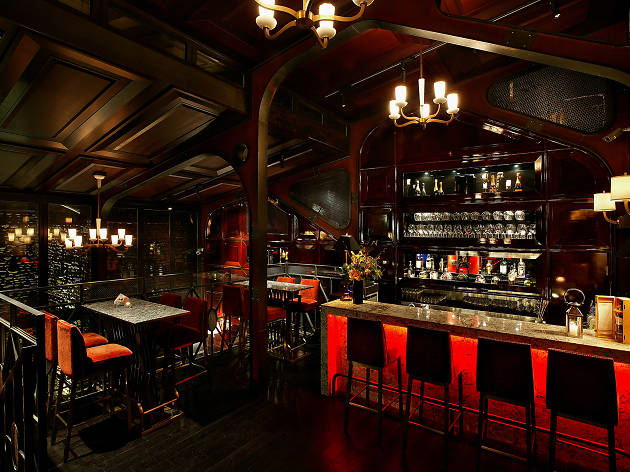 This is the bar that brought the once-exclusively-Cheongdam-style high-end bars to Itaewon. Though everything is brand spanking new, they certainly splurged indulgently on making the place look every bit the vintage, old, tradition-filled European bar. The high ceiling, the long circular bar at the center, the many sparkling light fixtures atop the bar... everything is really as glamorous as the name promises. It's also known as the spot where young gentlemen in suits and professional career-minded individuals come to meet well-heeled fancy women. But on weekends, the crowd lined up all the way in front of the aleyway changes completely. These are the generically beautiful fashionistas that have come to symbolize Gangnam. The place draws a crowd even on weekdays, and the atmosphere works fine for a simple cocktail as well, which means truckloads of people come for a quick pick-me-up after work. The DJ is keenly aware of the vibe, and chooses the sexiest sounds befitting the venue. There is a dress code: Shirts with hoods are not allowed, and the only T-shirts allowed are PK shirts, the kind with collars. Fedoras are allowed, but caps aren't. Consider yourself warned.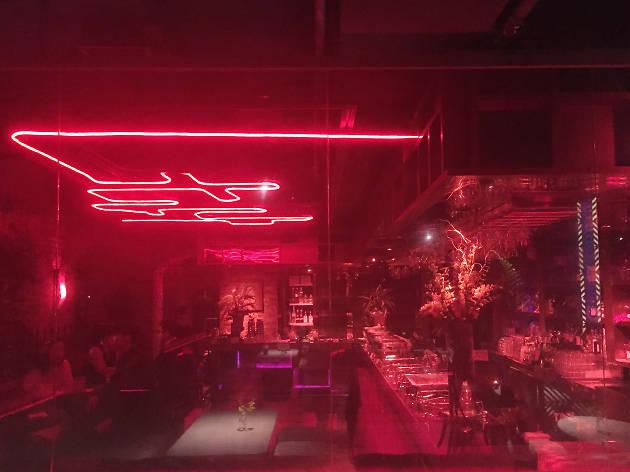 More to explore