New ideas into old buildings
Ikseon-dong: Not just a hanok-heaven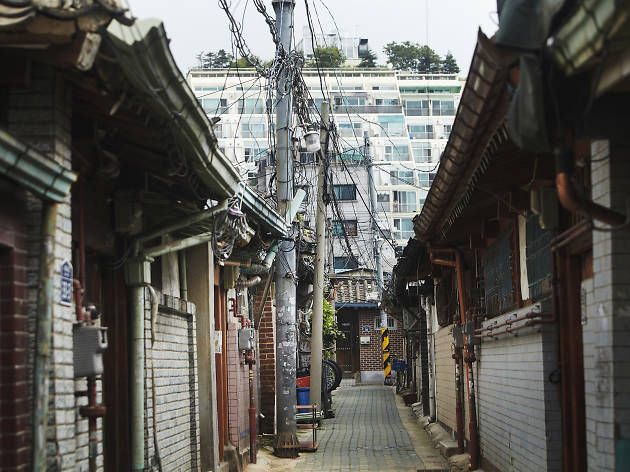 1/4
PHOTOGRAPHS: PARK JUNG-WOO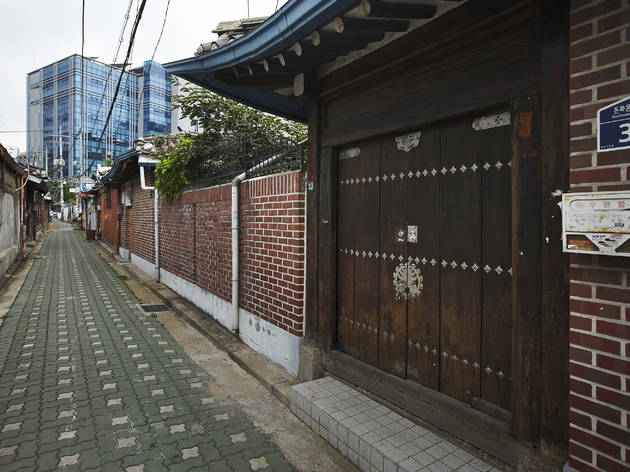 2/4
PHOTOGRAPHS: PARK JUNG-WOO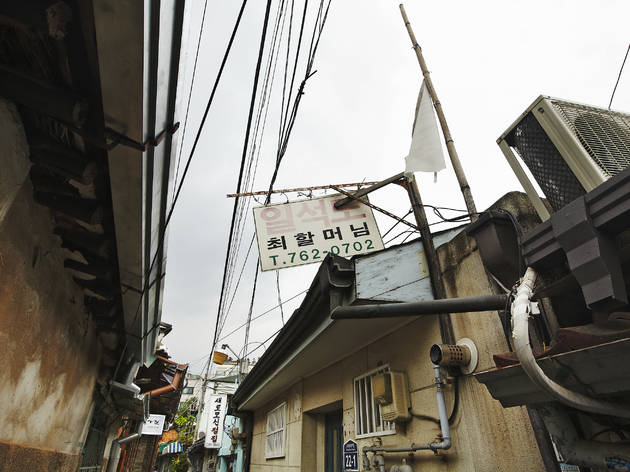 3/4
PHOTOGRAPHS: PARK JUNG-WOO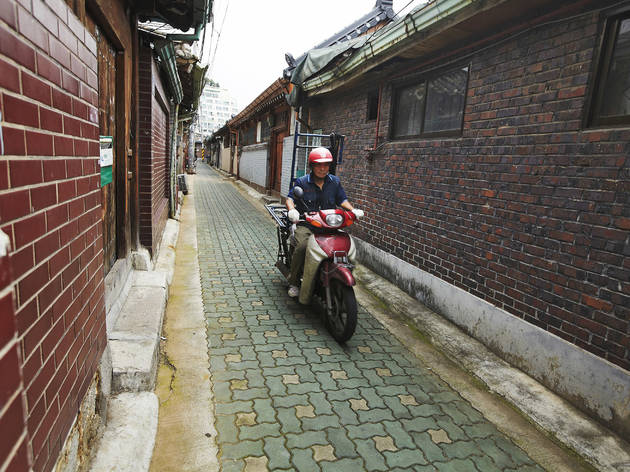 4/4
PHOTOGRAPHS: PARK JUNG-WOO
Even those who haven't been to NYC have heard of the famous Greenwich Village—Bohemian capital of the world. Far fewer recognize that this district would not even exist today had it not been for the activism of sociologist Jane Jacobs who argued: "Old ideas can sometimes use new buildings. New ideas must use old buildings." This concept struck a bell as we walked in and out of the recent venues set up in the old hanok-heaven neighborhood of Ikseon-dong. Built during the Joseon Dynasty, this area has the largest concentration of hanoks outside Bukchon Village. It is a place where salt-and-pepper haired grandpas in their pajamas peer curiously at you from their slightly open wooden doors smudged with fingerprints dating back more than 40 years. Grandmas and their daughters, now old women too, tend to small flowerspeckled jungles climbing the front walls of their low-roofed, brick wall buildings. Looking up, the newer, taller edifices that now shroud Ikseon-dong hover above. More so than any other hot spot, venue owners were passionate about the location's history. "You have to tell the story of the land," they pleaded. Some of them have taken great pains (financial and physical) to adapt the hanoks to the modernity of Seoul—even to the complaints of longtime residents. Not all land-owners in this town hold a deep affection for their spaces as many of them bought the land with the intention to sell it for a higher property value in the future, not realizing that a highly controversial ban would be placed forbidding them to tear down the buildings. I touch the walls of one of the hanoks thinking: "Could these really be torn down? Or can Ikseon-dong manage to incorporate Seoul's new ideas into its old buildings?"
Neighborhood Legends
A cup of coffee for 4,000 won is considered a steal these days, so how about a meal that's even cheaper than that? Su-Ryun Jip, the oldest "rice-meal" restaurant in Seoul offers a bowl of rice, five different side dishes and your choice of kimchi jjigae or dongtae jjigae for just 3,500 won. Here grandpas are a-plenty and they're not afraid to finish that frugal lunchtime meal with a side of soju.
Read more
Just a few steps away from Ikseon-dong, in Donui-dong, lovers of kalguksu shouldn't miss out on this place. Although opened in 1965, this restaurant's been all the buzz recently thanks to their appearance on the TV program Wednesday Food Talk. Kalguksu addicts particularly praise the restaurant for how plentiful the mussels and little neck clams are in their seafood kalguksu.
Read more
Designer Shop & Studio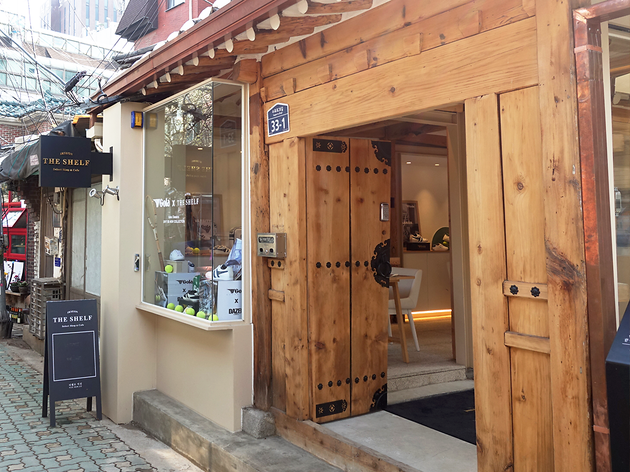 It is not an exaggeration to say that Ikseon-dong already has been the hippest spot in Seoul— and this old neighborhood is back at it again with new eye-popping stores. Among them is The Shelf, a retail store specialized in European footwear. While most of the so-called "hot places" in the area are housed in a renovated hanok (Korean traditional building), it is one that particularly captivates the eyes and hearts of the passerby. Most recognizable brand showcased inside would be Superga, the "people's shoes of Italy" founded in 1911. Along with Gola which started in 1905 as a small workshop in the UK, Spanish handmade-shoe brand Maian and eco-friendly footwear Potomac, it completes an indeed classic line-up for the equally classic venue and neighborhood. Soon, The shop will carefully select a theme and a brand to be specially showcased for each season. Shelf Ikseon also offers a café space for customers. "Coffee at a shoe store?" I thought at first, but it's quite good, actually. It also offers beers including Peroni, Estrella, and Guinness representing the countries of the main brands which The Shelf carries. If you've decided to see how this rather strange combination of a hanok shoe shop and beer feels like, don't leave the place without visiting the rooftop: overlooking Ikseon-dong, it is a perfect spot for light day-drinking.
Read more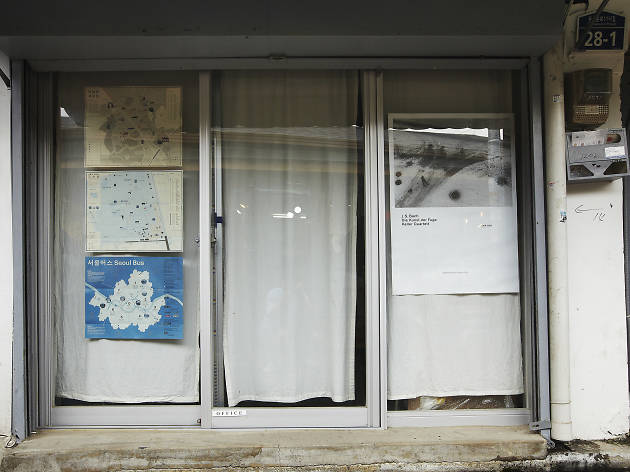 A branding and design studio, Ordinary Lab looks like it belongs somewhere in Hongdae or Apgujeong and not amongst all the hanoks in Ikseon-dong. Run by two artists who work on topics ranging from food to publications to travel, one of their projects is "A Guide Map to Grasp All the Places You Cannot Grasp," which includes an illustrated guide to Ikseon-dong. While their studio is small, you can purchase a map when walking by or ask them a few questions about the neighborhood if they're not busy.
Read more
An Insider's Talk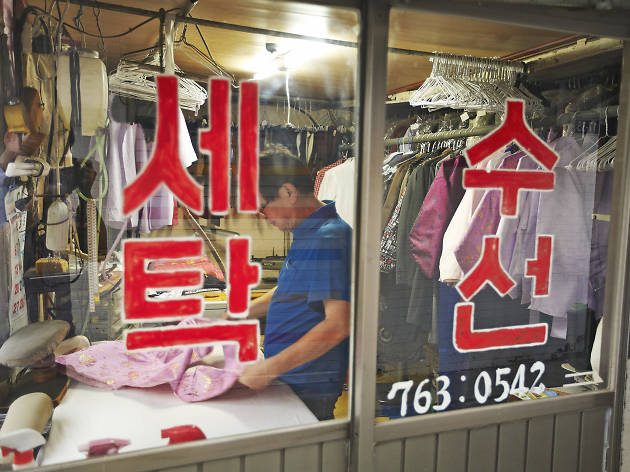 Dry cleaner grandpa
"So much has changed since before. I used to live in this area, but it's been three years since I've moved. What I used to love the most was how great the transportation is. I've been in this business for 20 years now and there were so many other dry cleaners around here. Why do you think that was? What do you think was in these parts, anyhow? High-scale room salons—that's what. And all the ladies that worked in those places got their clothes done here. Before the ban came in the '90s, these streets would be filled with those working ladies from 1–2pm daily."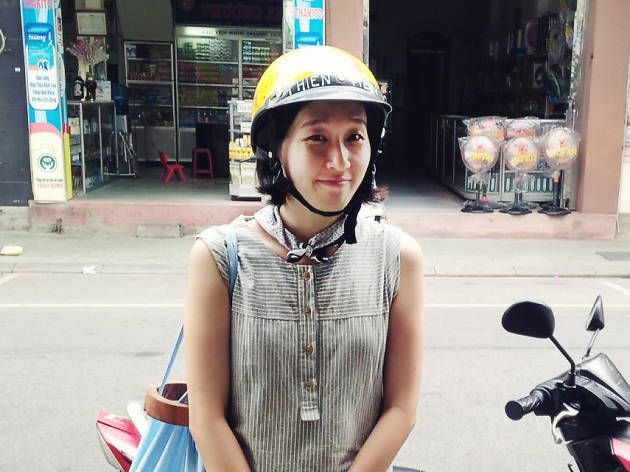 You Hye-in (Ordinary Lab designer)
"The first time I came to Ikseon-dong was the spring of 2012. Just one step away from the main street and you were in small alleyways with senior citizens. At night, office workers would come out of their cubicles to enjoy a drink or two. Seeing these moments is probably the reason why I decided to come to Ikseon-dong. Having a rice meal with beansprout soup at Huwon (44, Samil-daero 32-gil, Jongno-gu) and watching how familiar the customers and owners were with each other, I thought, 'Ah, what an ideal place to be.'"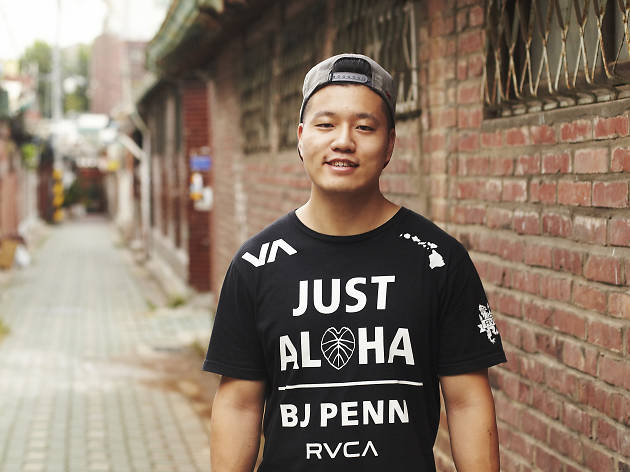 Alex (student)
"I'm Korean American and I've only been here for a month because my dad runs a business around here. I guess I don't look like the typical person compared to the grandmas and grandpas. In this neighborhood, everyone already knows who I am, who my dad is and what my dog's name is. It's been really welcoming and I haven't had any negative experiences with anyone. There's a unique juxtaposition with the new cafés and the old district. I like how no one's trying too hard and it works and that it can cater to young people that drop by, too."
Ikseon-dong Map