Real quick with Flowsik
Rapper from NYC, Jay "Flowsik" Pak of hip hop group Aziatix, lays down his Seoul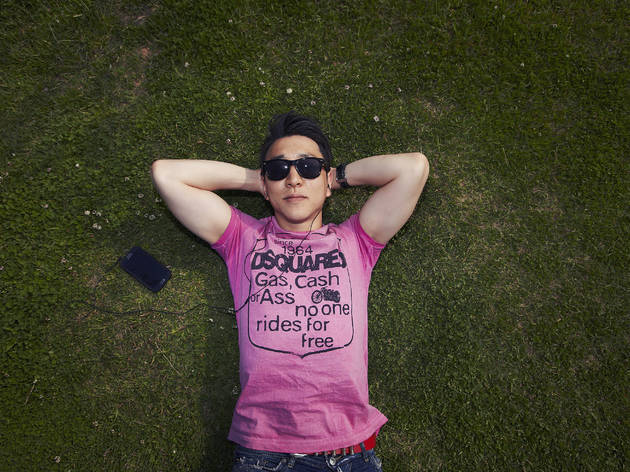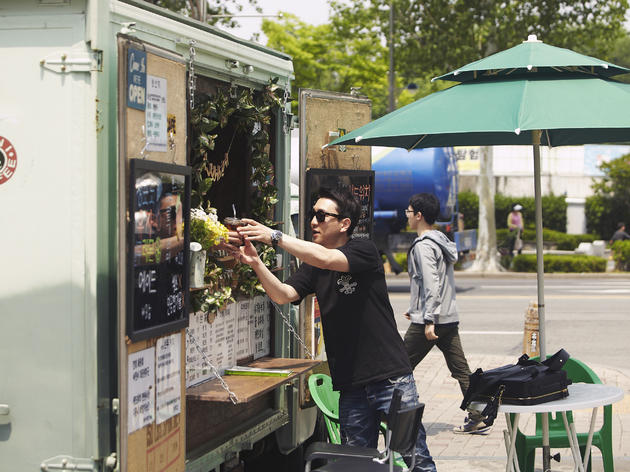 11:30 am: Neighborhood coffee truck
Before heading out, I go to this coffee truck in my hood. They're just two youngins who met in the military and started this gig like three months ago. Coffee's mad cheap and I like supporting like the underdog just trying to make it. I always get the #1 special, Colombian and Brazilian blend and sometimes, I grab a sandwich too.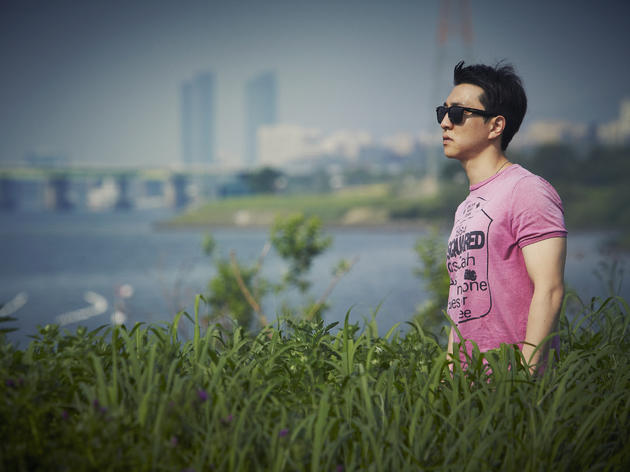 Working on that six pack so I crossfit and work out all the time. Brian Joo from Fly to the Sky runs this crossfit place called 4TP that I go to or I exercise outdoors. The Han River's one of my favorite spots. I even call myself Hangang River's monster [한강의 괴물*] in the song "The Calling" that came out earlier in June. Love to be here for hours. Think about what to write about next, order some food and eat that up son. I think it's so cool how the ahjussis deliver here, too. Pizza, chicken, anything at any time. You try that shit in New York and they'd be like "deliver to the Brooklyn Bridge? Get outta here, I ain't getting my ass killed to the middle of nowhere".
Go home, change and head out again. I used to be all up in all the clubs. Octagon, Ellui, Answer. In Seoul, you can be out til like 10 in the morning if you want. Dancing, singing, eating that hae-jjang-gook (hangover soup). I still go, but pretty much only if I have to perform or something. When I'm there, I'm like yeah it's aiite but I think it gets old after a while.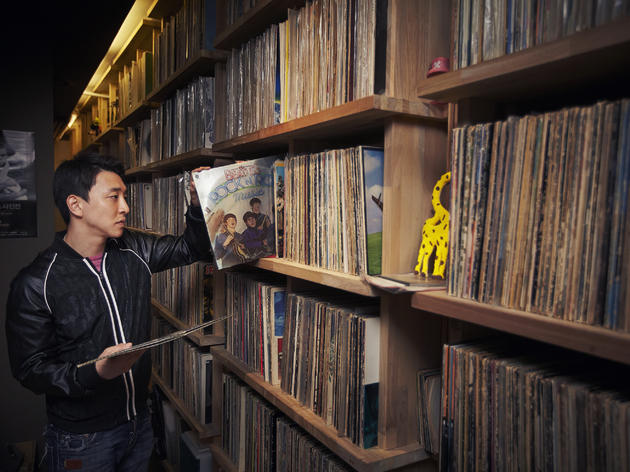 8:00 pm: Traffic (LP bar)
Even though I'm not going to clubs or anything, I go on dates, meet friends, meet people for future collabs. (Talking to Jessi from Unpretty Rapstar and Ju-hyun from Monster X at the moment.) Traffic's this LP bar I go to a lot. They play like jazz, the Beatles, everything. I listen to all kinds of music so the last request I made there's Sam Smith. Gives me a lot of inspiration to write stuff. I really feel like I'm in Seoul for a reason and this kinda place reminds me of that.
1:00 am Go home. Peace out!
11:00 am Get up, get dressed. Listen to some music while I'm at it. Jay Z and Kanye for hip hop. Clean Bandit, Calvin Harris for other more like pop stuff. I watch some K-pop music videos, too, cause Imma start rapping in Korean soon.
I head out to Gangnam where my church's at. Think, pray and get inspiration from there, too.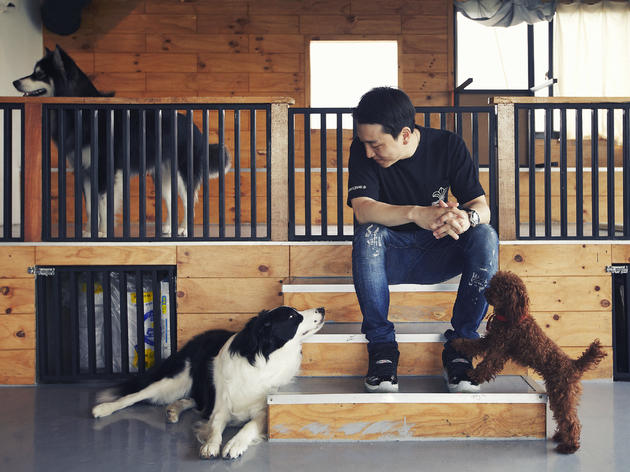 I love dogs. I used to have one back home but now, with my schedule and all, it's too hard. I end up coming to this dog cafe called Cafe Hirit to de-stress. They're so cute and full of energy and nothing gets them down, ya know? There's nothing like this in the States. I prefer doing work outside the studio on my macbook and stuff so sometimes, I think "yeah, I think I could work on my music here" but nah, it's way too loud.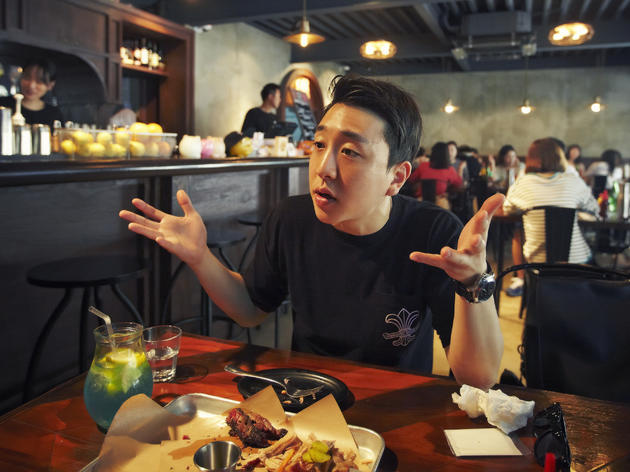 My parents left the country way back before the IMF stuff hit and until I came here, I thought it was just like my parents had described. There was a whole side of Korea I'd never seen before. When I first visited back in 2006, I thought "whoa, things here are mad global." Itaewon's like the perfect example of that. You got your American food, your Italian food, your Mexican food. Whatever you want. One of my favorite places is Linus' BBQ and I always get the pork platter. Weekends are all about the good food, baby!