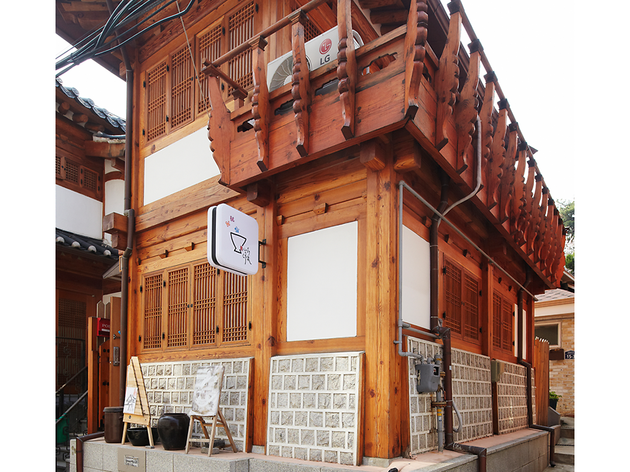 1/4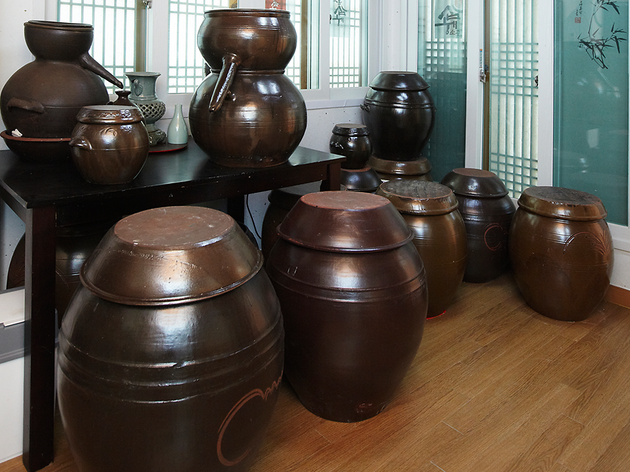 2/4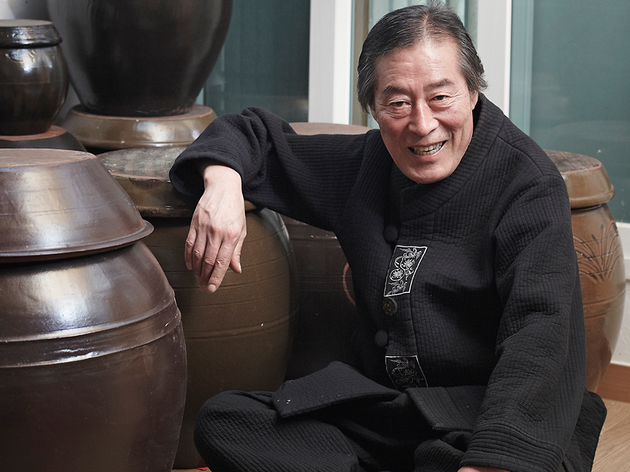 3/4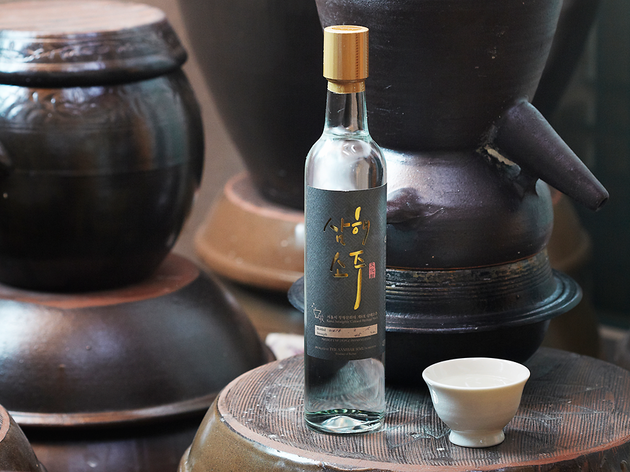 4/4
Run by brew master, Kim Taek-song, this brewery has actually been listed as the 8th Intangible Cultural Heritage of Seoul and boasts a respected luxury alcohol called Samhaeju. Originally served exclusively to yangban (the ruling gentry class) during the Joseon Dynasty, it requires an abundance of rice (a rarity at the time) and had to be brewed three times. At the peak of the drink's popularity, during the mid-Joseon Dynasty, production was crippled by Japanese colonization and war. For the last 15 years, Kim Taek-sang has worked to revive this tradition right in the center of traditional Seoul. In addition to making alcohol, Kim also receives visitors and teaches them the ins and outs of alcohol. Through him, I learned that many traditional Korean alcohols are brewed using steamed rice, nuruk (a wheat and barley yeast used to ferment the liquor) and water, which is then matured for about 3 months. After this process, layers appear on the alcohol and the clear outermost layer is cheongju (clear rice liquor). The leftover layer at the bottom becomes makgeolli after further fermentation with water, which turns the sour and bitter mixture sweet. Water also dilutes the mixture, making it easier to drink. It's a lot to learn in one day and the tasting portion of visiting Samhae Soju-ga is enjoyable as well. Though Kim doesn't speak English, he's always enthusiastic about meeting a fellow alcohol enthusiast, so grab a Korean-speaking friend and listen to a lecture if you can.
Venue name:
Samhae Soju-ga
Contact:
Address:
15, Samcheong-ro 9-gil,
Jongno-gu,
Seoul


Opening hours:
10:00~18:00(Revervation is a must)
Transport:
Subway Line 3 Anguk-Station Exit 1
Price:
Tastings begin at 10,000 won.