Q&A: Rachael Yamagata
Follow the singing voices to the all-female Muse inCity festival. You'll find Rachael Yamagata there, too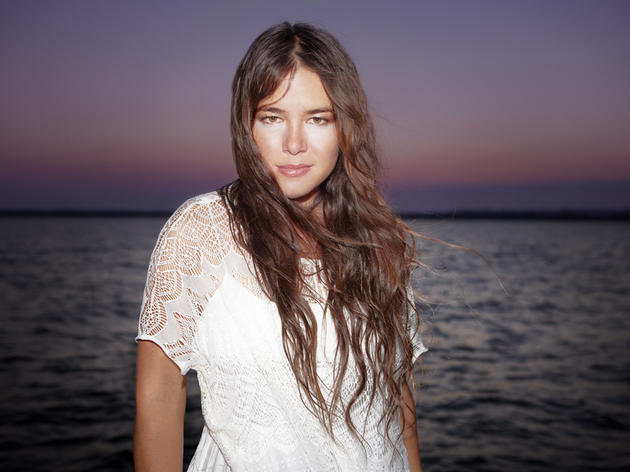 Singer-songwriter Rachael Yamagata talks to Time Out Seoul about her appearance at the Muse inCity festival on June 6 at the Olympic Park; her favorite places in Seoul; and more…
This is your fifth visit to Korea. How does Seoul stand out to you?
Seoul has this electricity about it that I love. I've been fortunate to have great hosts when we come and I've met many musicians and artists and somehow we always seem to end up playing impromptu sets in crazy cool bars around the city. The band is obsessed with Korean food and I'm a huge fan of all the shopping as well as the music scene in Hongdae!
What is your favorite spot in Korea?
I love to visit Kim Jung-man's studio – he always inspires me and refreshes my soul. He's been so important to my music and introducing me to fans in Korea. His work is magical and I love the activity and creation that is always going on around him.
In many ways, Muse in City is a very female centered festival. Any similar experiences in the past? Anything you're looking forward to in particular?
I went on a tour in the U.S. a few years back that featured only women artists and it was fantastic. When I tour it can often be mostly men around – in the band, venues etc. so it's quite fun to get women artists all together. It's refreshing to shine a light on the variety of music that women are producing and creating. Keren Ann, who is also playing the festival, is one of my favorites. She produces her own records and in many ways inspired me to co-produce my next record.I think a festival like Muse in City is a special opportunity to showcase the diversity of music that women are doing.
What track do you think best represents this event's spirit? Any specific tracks you would recommend?
Moving through pain and being strong enough to be vulnerable are frequent themes I like to explore and if I had to choose a song, it would be "Sunday Afternoon".
Anything special planned for this performance?
I'm excited to be bringing a full band to the stage for this event. We are going to play crowd favorites as well as new material that I'm recording for my next record. My longtime producer, John Alagia, will also be part of the band so that is going to be something very special.
Who is your current muse at the moment?
The tightrope walker…
See more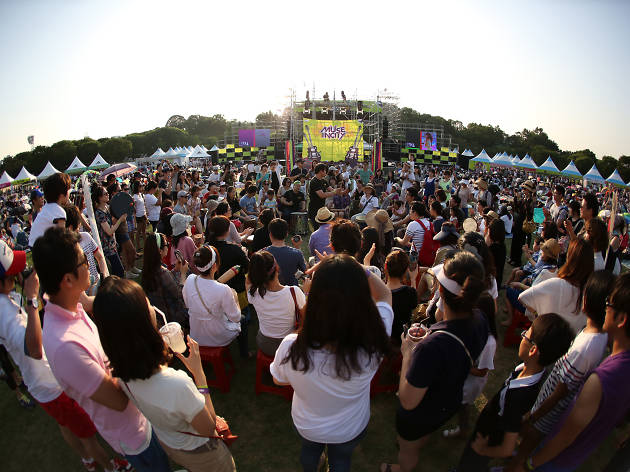 A thirst to shine light on women's voices today is what sparked the founders of Muse inCity to start a festival with an all-female line-up. Although some of these artists are household names abroad, they have yet to receive such distinction in Seoul. To change that, Muse inCity is stepping up and bringing the best of each genre to our very own Olympic Park. These big names include American diva, Rachael Yamagata, Kim Yoon-ah of Jaurim, and French Pop singer-songwriter, Keren Ann. The audience is likely to be filled with many women in their twenties and thirties, encouraged by the chance to see their musical role models in real life. Regardless of your gender, this festival will be a muse to what empowerment today should look like. It's not just about speaking up, it's about singing so beautifully, no one can refuse to hear you.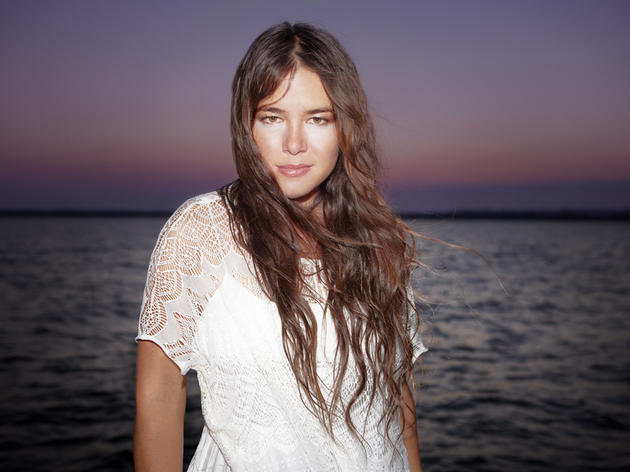 Singer-songwriter Rachael Yamagata talks to Time Out Seoul about her appearance at the Muse inCity festival on June 6 at the Olympic Park; her favorite places in Seoul; and more… This is your fifth visit to Korea. How does Seoul stand out to you?Seoul has this electricity about it that I love. I've been fortunate to have great hosts when we come and I've met many musicians and artists and somehow we always seem to end up playing impromptu sets in crazy cool bars around the city. The band is obsessed with Korean food and I'm a huge fan of all the shopping as well as the music scene in Hongdae! What is your favorite spot in Korea?I love to visit Kim Jung-man's studio – he always inspires me and refreshes my soul. He's been so important to my music and introducing me to fans in Korea. His work is magical and I love the activity and creation that is always going on around him. In many ways, Muse in City is a very female centered festival. Any similar experiences in the past? Anything you're looking forward to in particular?I went on a tour in the U.S. a few years back that featured only women artists and it was fantastic. When I tour it can often be mostly men around – in the band, venues etc. so it's quite fun to get women artists all together. It's refreshing to shine a light on the variety of music that women are producing and creating. Keren Ann, who is also playing the festival, is one of my favorites. She produces her own records and in many ways inspired me to co-
See more