The ultimate Halloween guide
Chances are you can't go trick or treating in this city (not yet). But, whether you're looking for good, clean fun or a raunchy, crowded party - here's a bit of sweet advice for everyone.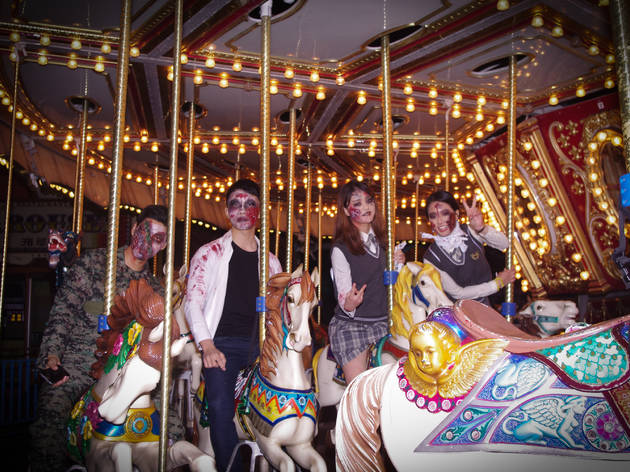 Where to get your costumes. Where to get drunk. Where to go if you're single and ready to mingle. Where to go if you've got kids. It's even better than candy and chocolates - the advice we have to offer.
District and B1 Itaewon Halloween special
Where to get your costumes
Now we can answer the question, which is 'where can i get a Halloween costume in Korea'. If you don't have any ideas of preparing Halloween costume for approaching Halloween party this year, "Joyparty" is the best place to buy Halloween stuff in Korea. There are different kinds of spooky masks, decorations, clothes and more. The Joyparty is open year round selling party supplies, costumes, joke items and seasonal stuffs too. Now it's time to enJOY the Party this year.
Read more
If you are a big Halloween fan then you are thinking of throwing a Halloween party but not sure if you can find decorations or costumes for it. This is the place to go for your Halloween costume needs. It has not only the largest selection of Halloween items but also big event items that you have come across in Seoul to date.
Read more