Usandan-ro Muslim city
Who could say no to lunching on kebabs and having baklava for dessert?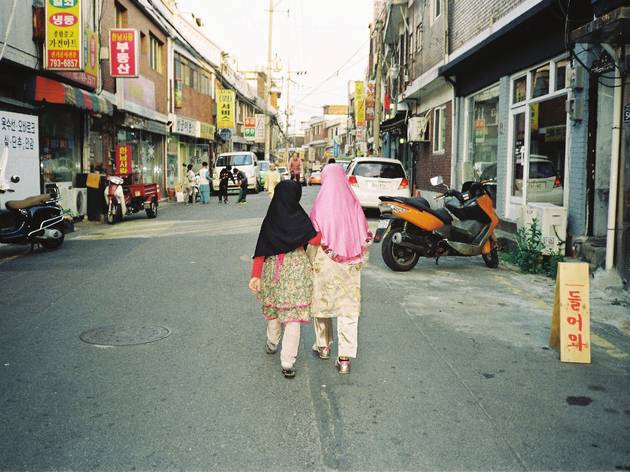 Officially opened in 1976, the Seoul Central Masjid remains the only mosque in the city. In its splendid myriad of blue and white ceramic tiles, the mosque has become the center of the Usandan-ro area and attends to the several onlookers curious about its architecture and culture. Full of halal delicacies, the Middle Eastern neighborhood has catered to a Muslim population that is estimated to be at 200,000 and growing. More recently, there has been a surge of interest from young Koreans in the area. Just in the past few months, LGBT bookstore Sunny Books, the club Moloko Plus as well as a small number of cafés and studios have opened up on the street making for a more diverse demographic of people in the area. Islamic or not, Middle Eastern or otherwise, who could say no to lunching on kebabs and having baklava for dessert?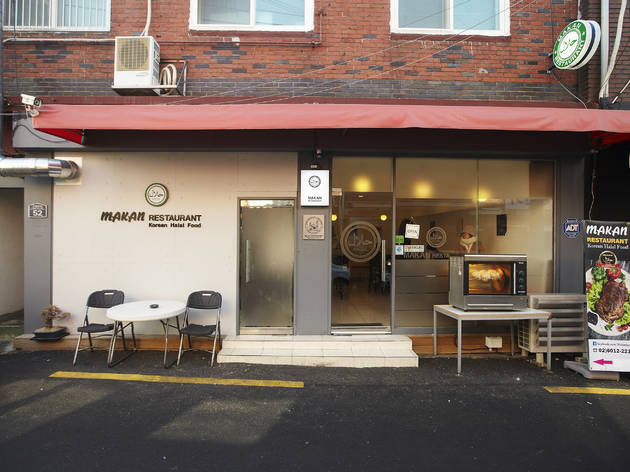 Ranked as one of the top 100 restaurants on Tripadvisor, this halal restaurant opened late last year and you'll find it filled even on a weekday at 4pm. The restaurant specializes in mostly Korean food, but made in a halal way. Some of their most popular dishes are names you'd probably recognize—like samgyetang, bulgogi and bibimbap. It's the kind of place that tourists and locals alike head over to for their favorite eats. The food comes out bubbling hot and the side dishes are fresh and well prepared. Since the number of halal restaurants making Korean food (especially by a local Korean chef) hasn't caught up with the number of halal-eaters, the restaurant has become a go-to place for friends to take visitors from Muslim countries.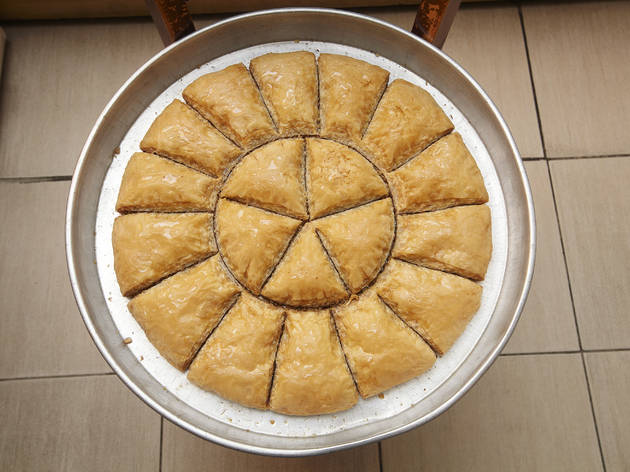 Though originally located on Usandanro, this beloved bakery moved closer to Itaewon Station this past year. Best known for their Turkish sweets made with halal ingredients, most customers come in search of the baklava. Their baguettes, however, are almost as popular and supply some of Itaewon's most established restaurants (including Casablanca Sandwicherie). For a dessert on the nuttier side, try Salam's warbat loz—a thin, crispy baked good made with phyllo (unleaved dough) crust and filled with sweet honey inside.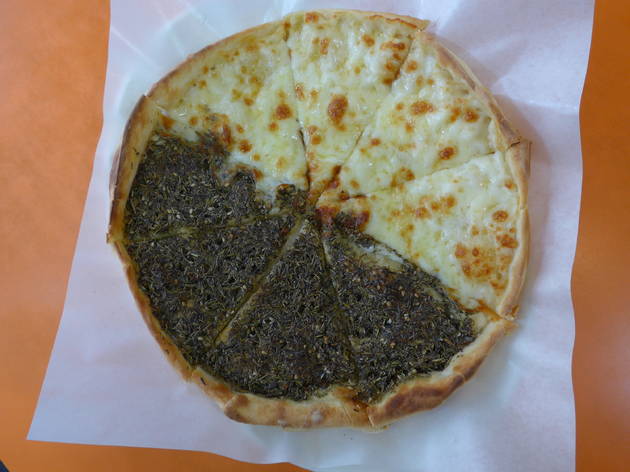 Although there are several options for kebabs in the neighborhood, one new addition to the kebab scene is Al Aziz, a small shop specializing in Lebanese kebabs. Their fillings include the standard falafel, chicken, lamb and beef, but if you're feeling adventurous, you should try their cheese and zatar option. The zatar is made by first rolling flat a piece of dough, half of the bread is topped with cheese and the other half is topped with a blend of herbs, salt and sesame (among other spices). Though the taste is quite strong and can be unusual to those unaccustomed to Middle Eastern cuisine, combining the cheese half and the zatar half together gives the effect of a deliciously herb heavy pizza.