The 13 best things to do in Seville
From a huge palace to tiny tapas joints and secret courtyards, here are the best things to do in Seville
The best things to do in Seville embody every Spanish cliché—and we're not mad about it. The spirit of Al-Andalus lives on in the sinuous alleys of the old town, the spellbinding palaces and secret courtyards, and even in the minaret-cum-bellower of La Giralda, the city's much-loved symbol. The twenty-first century makes an appearance in the billowing parasols of Las Setas, Seville's most extraordinary modern building, and in the chic boutiques and designer restaurants springing up everywhere. Linger over an ice-cold sherry at an impossibly photogenic old bar, with flamenco (of course) providing the soundtrack, and you are bound to conclude that, clichéd or not, Seville remains Spain's most beguiling city.
Done something on this list and loved it? Share it with the hashtag #TimeOutDoList and tag @TimeOutEverywhere.
Find out more about how Time Out selects the very best things to do all over the world.
Best things to do in Seville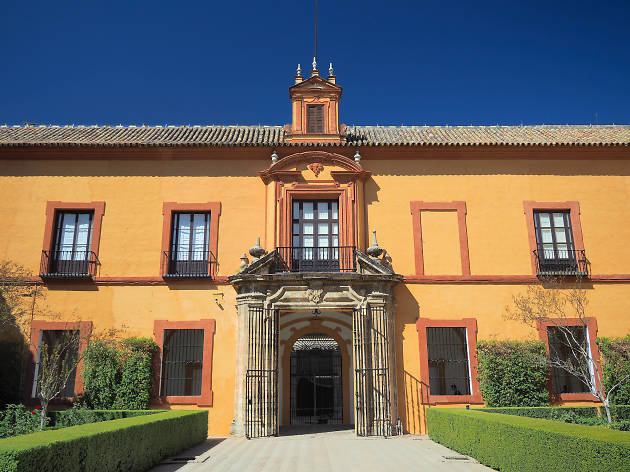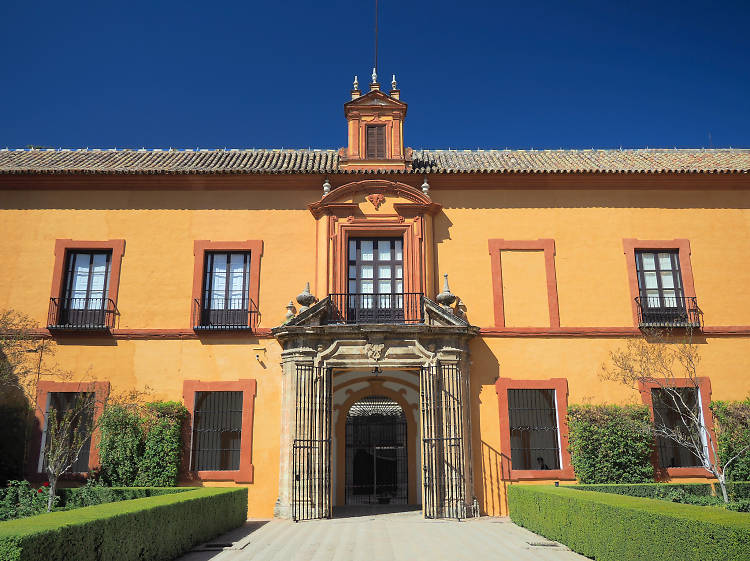 Photograph: Courtesy CC/Flickr/Dmitry Dzhus
1. Royal Alcázar of Seville
What is it? This is the oldest royal palace still in use in Europe, with a history that spans more than a thousand years. The original Abbadid fortress was converted into a lavish royal residence under the Castilian kings.
Why go? This place is mind-bendingly beautiful. Inside, the walls are tiled in rich hues and the intricate ceilings look like they're spun from icing sugar. Outside, tinkling fountains and manicured gardens are enchanting. Catch a summer concert here if you can.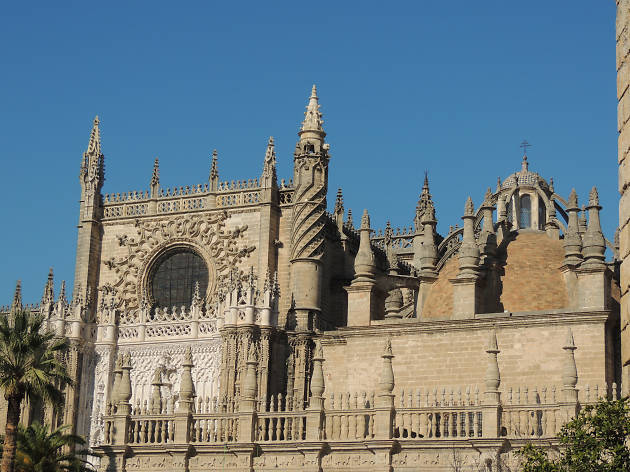 Photograph: Courtesy CC/Flickr/Anita Gould
2. Cathedral and La Giralda
What is it? This glorious, golden cathedral is the result of a fifteenth-century plan by Sevillanos to build a church so big that everyone would 'think they were mad'. They hit the jackpot: it's still the world's largest Gothic cathedral.
Why go? Visit the tomb of Columbus (whether it contains his bones is another story) and wander around the Patio of the Orange Trees. Then climb the Giralda bell tower to soak up the views.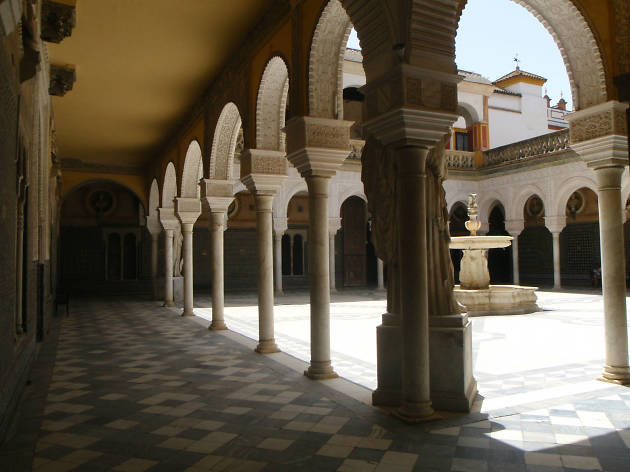 Photograph: Courtesy CC/Flickr/Nirgal Ksi
What is it? This spectacular fifteenth-century Andalusian palace, arranged around a magnificent marble courtyard, is the residence of the Dukes of Medinaceli. Everywhere you turn there are dazzling ceilings, woodwork, azulejo tiles and stucco to admire, but it's the secret garden that truly bewitches.
Why go? For all its opulence, this beautiful palace feels like a secret oasis. Its courtyard gardens are ablaze with colourful flowers. The Medinaceli collection – paintings, sculptures and objects – are displayed in the sumptuous salons.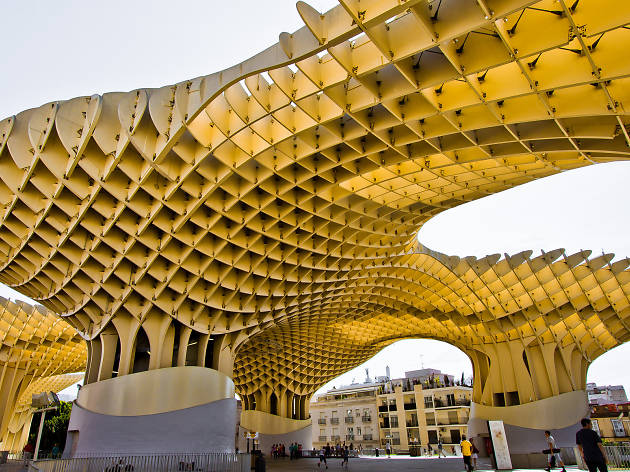 Photograph: Courtesy CC/Flickr/Hernán Piñera
4. Metropol Parasol (Las Setas)
What is it? Officially called the Metropol Parasol but universally known as Las Setas ('the mushrooms'), this is the world's largest wooden structure. Designed by German architect Jürgen Mayer, it was completed in 2011, and the building inspires equal amounts of love and hate.
Why go? Look under the huge birch parasols and you'll find a great produce market (with a couple of cafés), a museum of Roman and medieval finds (discovered during the construction) but the biggest draw is the fabulous view from the rooftop walkways.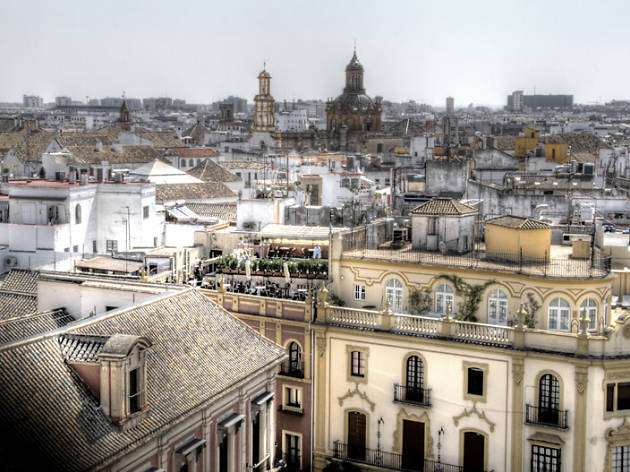 Photograph: Courtesy CC/Flickr/J.A.Alcaide
What is it? Seville's old Jewish Quarter is the Spain that everyone dreams of: whitewashed lanes, balconies spilling over with scarlet geraniums, fountains tinkling in secret tiled courtyards.
Why go? It's a place to abandon the map and wander at will, exploring the whitewashed maze of narrow alleys and pretty squares. Stop for the killer tortillita de camarones (shrimp omelette) at the Bodega Santa Cruz (better known as 'Las Columnas').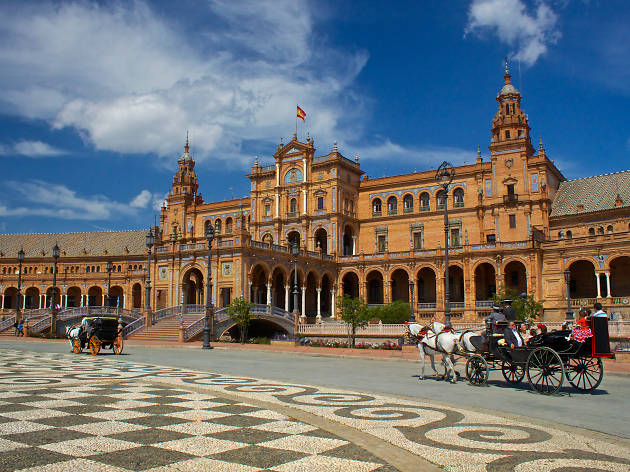 Photograph: Courtesy CC/Flickr/Edmund Gall
What is it? This elegant, intrinsically Andalusian park was created as the focal point for the 1929 Exposición Iberoamericana. Shady walkways, covered in colourful tiles and dotted with fountains, expand around the central Plaza de España, where two handsome pavilions now function as museums.
Why go? A delicious oasis in the heart of the city, this is a place to linger. You can also rent a bike or, if you're feeling cultural, visit the museums of archaeology and folklore.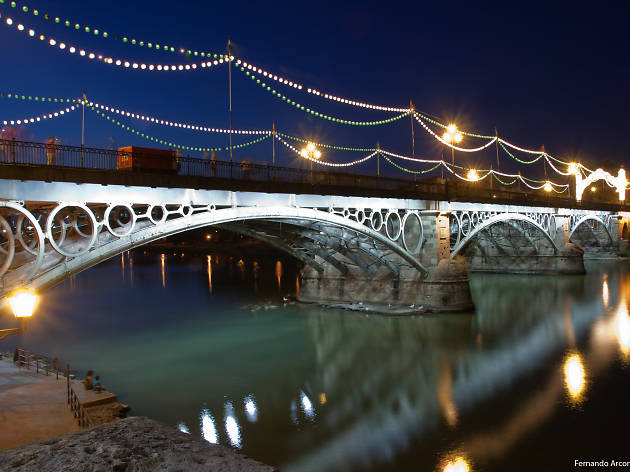 Photograph: Courtesy CC/Flickr/Fernando Arconada
What is it? Triana is a traditionally humble neighbourhood across the Guadalquivir that retains lots of authentic charm despite recent gentrification. Long famous for its ceramics (check out the Centro Cerámica museum) and flamenco taverns, its riverfront bars are perfect for cooling off on hot summer nights.
Why go? Potter around the fantastic food market, pick up some ceramics (Cerámica Triana has a fantastic choice), then eat lunch somewhere like century-old Mariatrifulca. Stick around after nightfall for a drink and perhaps some flamenco at the Casa Anselma.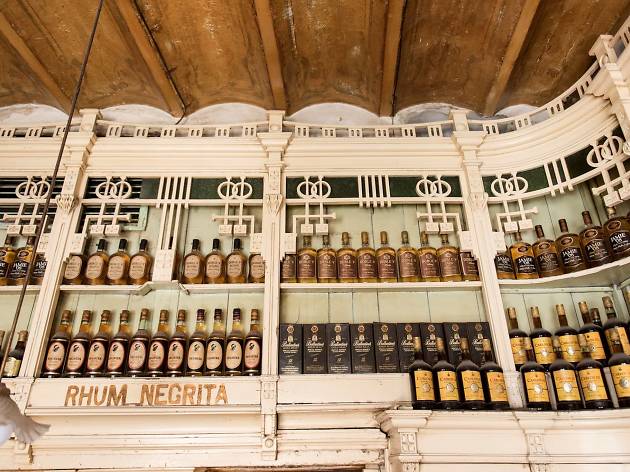 Photograph: Courtesy El Rinconcillo
What is it? The oldest bar in Seville, dating back to 1670, this minuscule spot is atmospherically lined with dusty bottles and hung with hams. Undoubtedly a tourist haunt, it's still worth a visit to watch the aproned waiters deftly dishing up tapas and ice-cold fino.
Why go? This bar, for all its popularity, has fiercely resisted all attempts to modernise, and it's one of the last places in town where your bill comes chalked on the countertop. Perfect for a glass of sherry and a plate of wafer thin ham, it's also fun to see if you can get the famously gruff waiters to crack a smile.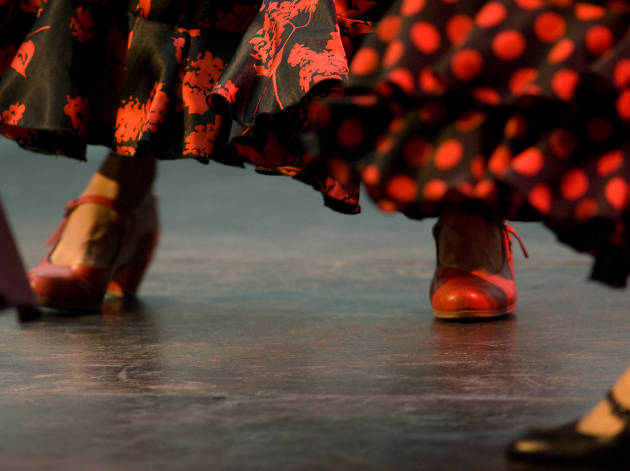 Photograph: Courtesy CC/Flickr/Jean-David & Anne-Laure
What is it? This spacious tavern, run by the eponymous Lola, is one of the best places to see authentic flamenco. Located in Triana, flamenco's heartland in Seville, it has no microphones and no frills, but Lola has a voice that will give you goosebumps.
Why go? Seville has lots of places to see flamenco, including many tourist-oriented tablaos (the Tablao El Arenal is good). But if you want something accessible and yet intimate, then head to Lola's in Triana, where a mix of locals and visitors soak up the duende.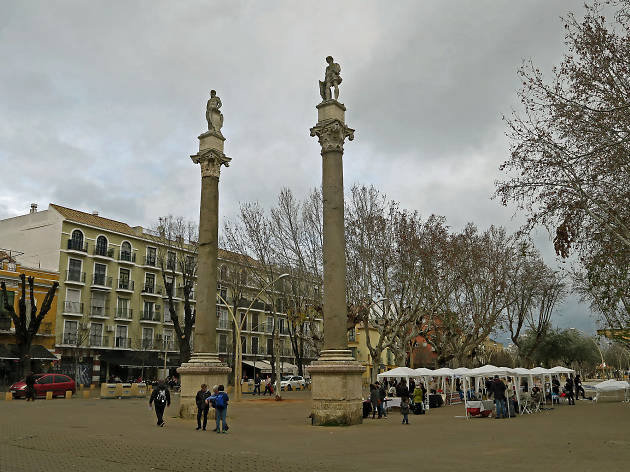 Photograph: Courtesy CC/Flickr/Kirk K
What is it? Alameda is now possibly Seville's hippest, alternative neighbourhood, packed with funky shops and bars. The centrepiece is the Alameda de Hercules, a tree-lined square crowned by a pair of Roman columns.
Why go? Come for a stroll along the Alameda de Hercules, a peek at the art in the Convento Santa Clara, coffee at an offbeat café such as Gigante (also great for cocktails), then a spot of vintage shopping (Buhoneras is a treasure trove of funky finds).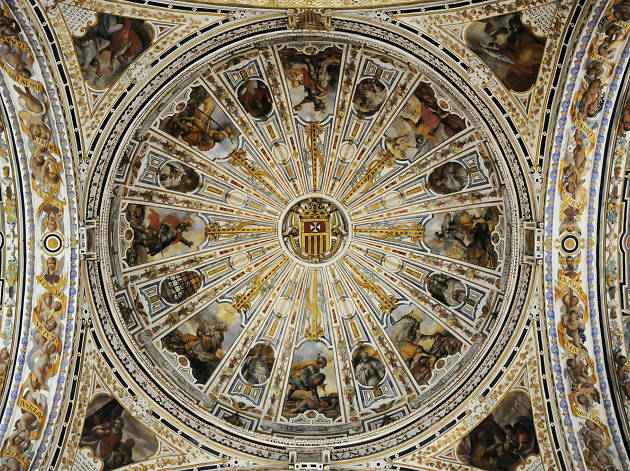 Photograph: Courtesy CC/Flickr/Son of Groucho
11. Museo de Bellas Artes
What is it? Seville's inexplicably little-visited Museum of Fine Arts is housed in the sixteenth-century Convento de la Merced, and its high-ceilinged galleries are arranged around elegant courtyards. It's full of remarkable Spanish paintings and sculptures from the fifteenth to the twentieth centuries.
Why go? This is one of Spain's biggest museums of fine art, and its extensive collection includes works by the likes of El Greco, Velázquez and Murillo (whose 400th anniversary is celebrated in 2018). Take a breather in the charming courtyard with a little boxwood maze.
What is it? This tiny, colourfully tiled, hole-in-the-wall bar (also known as Alvarito Peregil for its owner) is a convivial spot for a glass of chilled vino de naranja (orange wine) on a balmy evening. (If you can't squeeze in, they run a bigger bar next door.)
Why go? The house speciality here is the sweet vino de naranja, especially after a day's sightseeing in the Sevillano heat. Pair it with a montadito de pringá, a chunk of baguette with a topping of slow-cooked meat.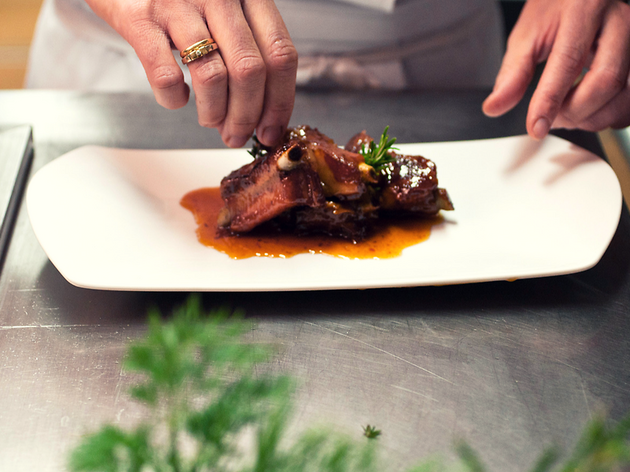 Photograph: Courtesy Espacio Eslava
What is it? The Eslava was one of the first of the new breed of Sevillano tapas bars to serve contemporary cuisine. Still a big local favourite, it's always a squeeze to get into the simple, blue-painted bar, but well worth it for the creative tapas.
Why go? It's hard to pick a favourite here, but the signature dish – a slow-cooked egg on a wild mushroom 'cake' with caramelised wine reduction – is hard to beat. The menu also has plenty of deftly handled classics, such as the succulent clams with garlic and olive oil.
Best selling Time Out Offers