Heads up! We're working hard to be accurate – but these are unusual times, so please always check before heading out.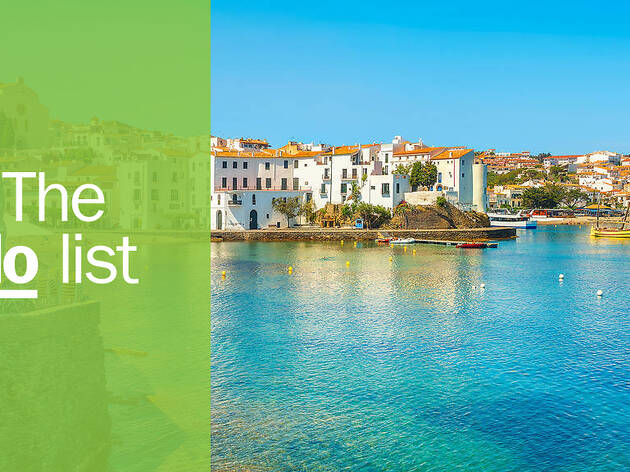 The 26 best things to do in Spain
Explore a rich diversity of landscape, language and culture with our list of the very best things to do in Spain
With 50 provinces, 17 autonomous regions, and at least 5 languages, Spain is more diverse than you might think—that's why our list of best things to do in Spain is so varied (and wild, and fun). The north is green with Celtic-like weather, the south and east are where you'll find long stretches of sandy and rocky coastline, and don't forget all the Pyrenees have to offer. If you plan it right, you can ski and surf in the same day. From Galicia to Catalonia, the Basque Country to Andalusia, the Canaries to the Balearics, you'll meet people who love a party, with local festivals nearly every day of the year. Eating and drinking play a big part in Spanish life, and each region is proud of its own culinary specialities and local drinks concoctions. Though many dishes are based on traditional peasant food, the country boasts high innovation in gastronomy. Spain is full of essential architectural and natural wonders to visit, has an eye on fashion, is home to fantastic hotels and moves to the beat of some of the best music festivals in the world. You might start out in Valencia, Madrid or Barcelona, but make sure to take the time to discover that Spain is so much more.

Done something on this list and loved it? Share it with the hashtag #TimeOutDoList and tag @TimeOutEverywhere.
Find out more about how Time Out selects the very best things to do all over the world.
Best things to do in Spain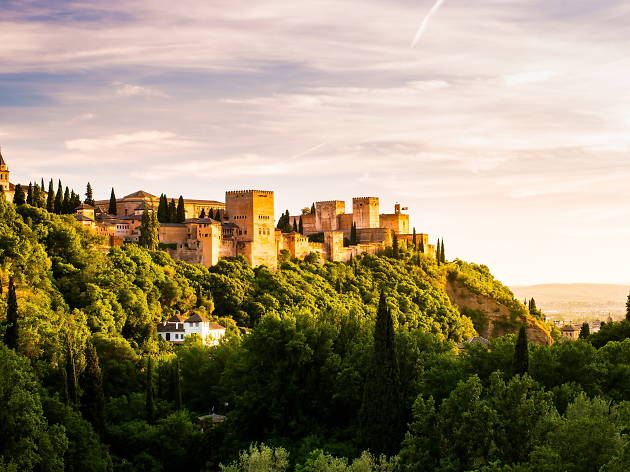 Photograph: Shutterstock
1. Admire the amazing Alhambra in Granada
In Granada, you'll be visiting the Alhambra no matter what. This palace and fortress of the Moorish kings is not to be missed. When you want to admire it from afar, the popular Mirador de San Nicolás is just opposite, in the hilly Albaicín neighbourhood. The lookout point is in a large square, with as many visitors filling it up to enjoy the view as buskers and vendors. If you prefer more tranquil environs, head back down (or stop on your way up) to the Mirador de Los Carvajales in Placeta Carvajales. Or have a drink or bite to eat at El Huerto de Juan Ranas, where sunset affords you a stellar vista of the Alhambra turning from its daytime red to its nighttime silhouette ablaze in lights. The spot may be pricey, but you're paying for that view!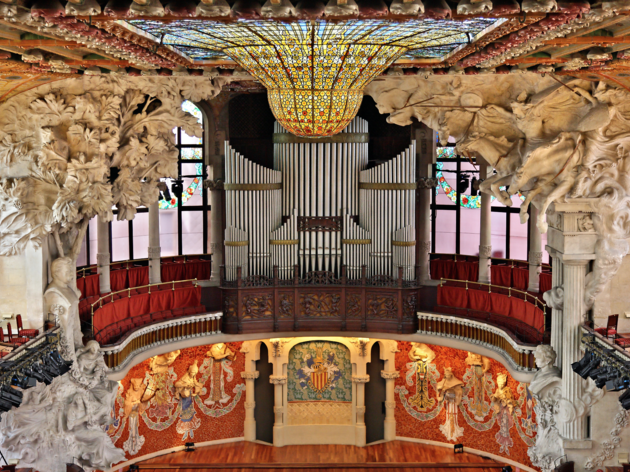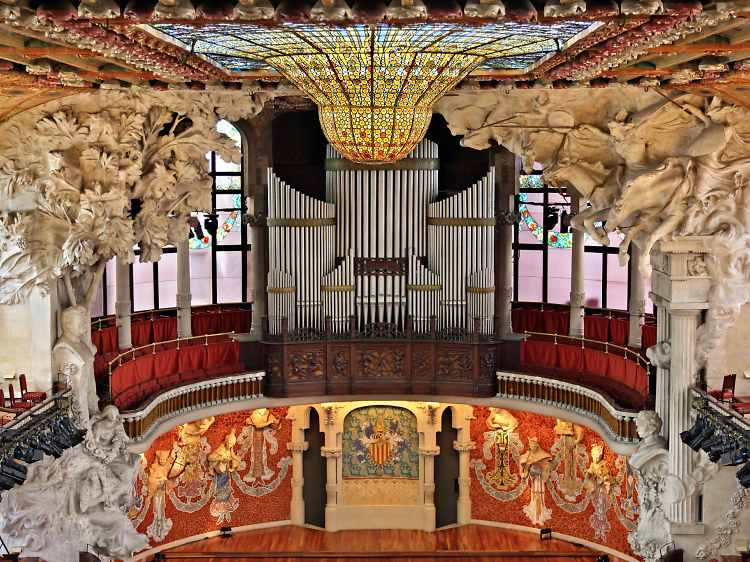 Photograph: Shutterstock
2. Discover Catalan modernism that goes beyond Gaudí
Everyone knows Antoni Gaudí as the king of Catalan modernism (or 'modernisme'), and his works are not to be missed. But when you're ready to explore modernisme beyond Gaudí, there's plenty to admire right within the Barcelona city limits. Shift your eyes to the left when you're in front of Gaudí's Casa Batlló, for example, to see Josep Puig i Cadafalch's Casa Amatller; it's only been standing there since 1900. Just up the road from the Sagrada Família is a former hospital, now a modernista building you can visit, the Sant Pau Art Nouveau Site (thank you, Lluís Domènech i Montaner). And for double your pleasure, you can marvel at the architecture of Puig i Cadafalch's Casaramona, a former yarn and textile factory that now houses the Caixaforum, one of the city's best art museums.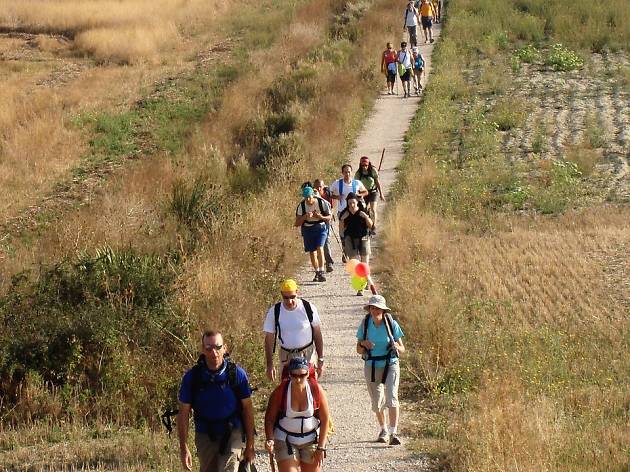 Photograph: Shutterstock
3. Walking the Camino de Santiago? Try the northern route
We've got to go back to the year 812 to talk about the origins of the Camino de Santiago (aka The Way of Saint James), the most travelled pilgrimage route in Europe. It seems it was then that the apostle's relics were discovered in Galicia, and ever since, pilgrims from around the globe have made the trek. Catholocism aside, the Camino (which really should be plural, because there are so many ways to go) is quite the experience for anyone. Though there are dozens of possible routes, and the French Camino is the most popular and well-travelled, we recommend the Camino del Norte, the northern route. It's a wonder to behold with all the lush greenery along the whole peninsular coast from east to west, bordering the Cantabria province.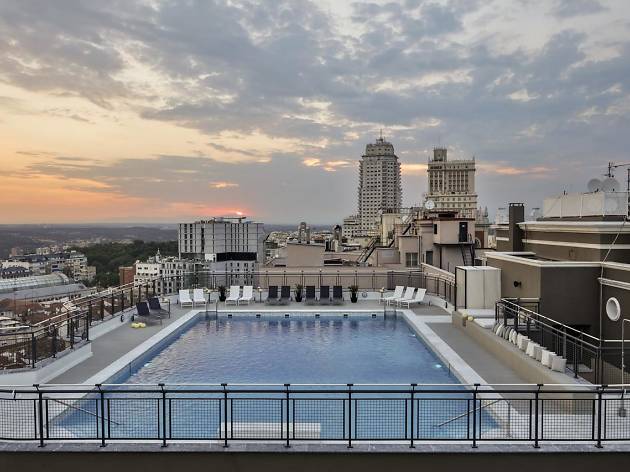 Photograph: Courtesy Booking.com
4. Go on a rooftop crawl in Madrid
There's a famous saying in Madrid, 'De Madrid al cielo' ('From Madrid to the sky', bearing in mind that 'cielo' also translates to 'heaven'). What better way to try making that literal than hanging out on some of the best-known (and lesser-visited) rooftops around town? There are few experiences as pleasurable as watching the sun set over Gran Vía with a cold beer in hand at Picalagartos, or taking a dip in the big swimming pool atop the Hotel Emperador, or having a bite to eat on the legendary rooftop of the Círculo de Bellas Artes.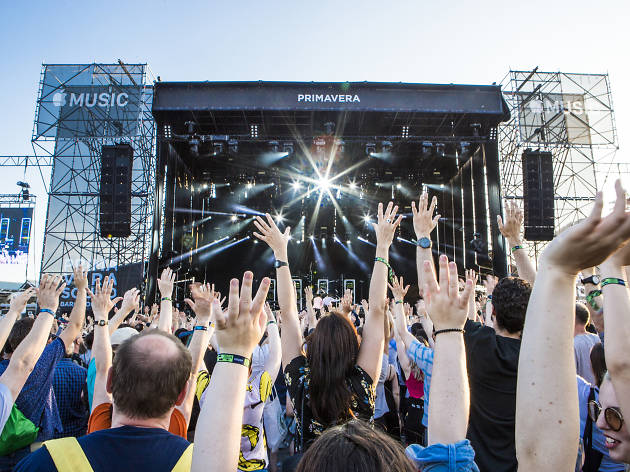 Photograph: Maria Dias
5. Hit as many summer music festivals as possible in Barcelona and beyond
In Barcelona, 'primavera' ('spring') means flowers in bloom, the first dip of the toes in the sea, and being able to sit outside again after the chill of winter. But it's also synonymous with the arrival of music festival season. And it kicks off with Primavera Sound at the end of May: a week of music on stages all across the city, and culminating in three days at the Parc del Fòrum, where you get to dance and sing your heart out to some of the biggest acts on the international scene With just a couple short weeks to recover, it's time for the Sónar festival of advanced music that brings to Barcelona some of the most innovative and state-of-the-art music (and not all of it electronic). And for dessert, in July it's time for Cruïlla, an eclectic and magical festival where anything can happen. If three-in-one isn't enough for you, head off BBK Live in Bilbao, FIB in Benicàssim, Arenal Sound in Borriana (Castellón), or the massive MadCool in Madrid, just to name a few. Plan well, though, as some of these do overlap.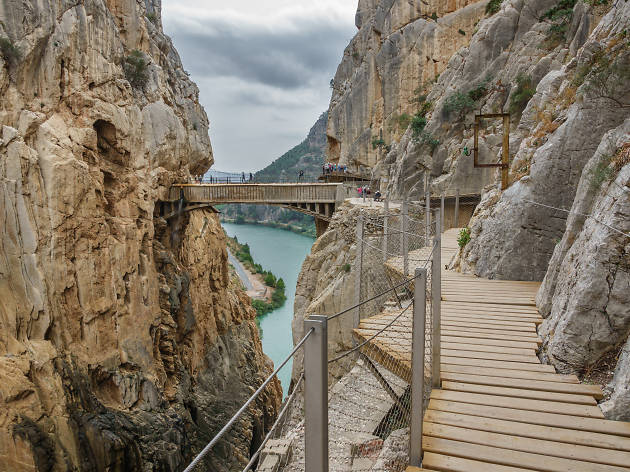 Photograph: Shutterstock
6. Walk fearless along the Caminito del Rey in Málaga
Fancy a bit of action? Try your feet at walking along the Caminito del Rey (King's Pathway). It may have a diminutive name, but it takes big bravery to head along the almost 8 kilometres of trail via the Desfiladero de los Gaitanes in the province of Málaga. About a third of that has you reminding yourself to breathe along dizzying wooden-plank walkways hanging about 100 meters above the river, built – with great skill – into the rocky walls of the gorge. Expect adrenaline aplenty, take in the overwhelming beauty of the landscape and, above all, be patient, because there are about two months' worth of thrill-seekers booked in before you.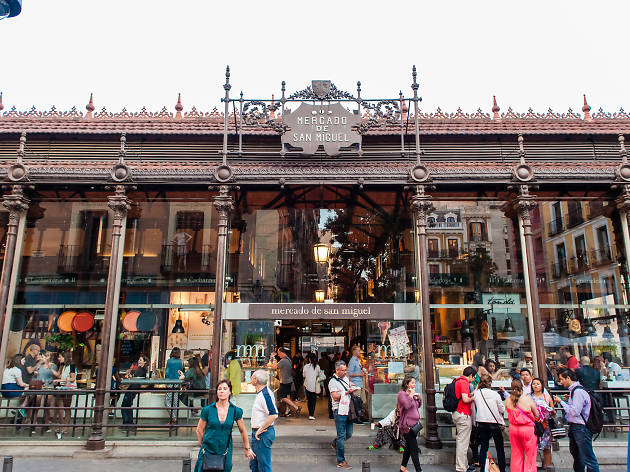 Photograph: Shutterstock
7. Discover Madrid's latest gastro markets
For a while now, Madrid's markets have been transforming the city's identity. More traditional stalls selling only fish or meat have closed, and in their place are veritable restaurants where you can sample some of the most traditional Spanish dishes, like the 'tortilla de patata' (potato omelette) at Casa Dani in the Mercado de la Paz, or more daring culinary treats from Tripea in the Mercado de Vallehermoso. Los Mostenses, Antón Martín, San Fernando... the list grows practically daily. Don't stop yourself from exploring beyond the more touristy Mercado de San Miguel.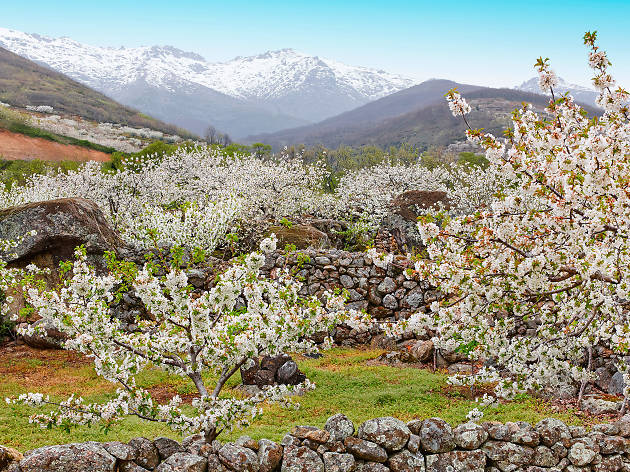 Photograph: Shutterstock
8. Stroll among blooming cherry trees in Extremadura
You don't have to go all the way to Japan to see cherry blossoms in full bloom. You do, however, have to visit Extremadura's Valle del Jerte (Jerte Valley), to the north of Cáceres, in spring. To be exact, you'll need to get there during the 15 days they're in bloom that span late March and early April. Of course that means everyone else is there as well, but it's the ideal time to walk among the fields dotted with cherry trees when you can be wowed by the view of endless white flowers that mean the delicious bright red fruit is just about to come in for the season.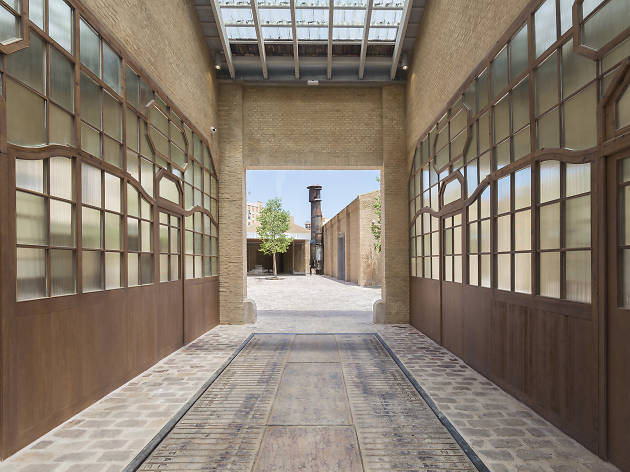 Photograph: Frank Gomez Castrillo
9. Art, wine and dine at Valencia's most vibrant art centre
In a former factory built in the 1930s, where industrial valves and hydraulic pumps were once made, today stands an ultra-modern art centre, Bomba Gens, and yet another good reason to fall for Valencia. Discover exhibitions, workshops for the whole family, and guided tours around the building – which itself hides surprises like a 15th-century wine cellar, a medieval jewel that was uncovered in 2016 during the digs and renovation process. Splash out and book a table for before or after your visit at haute cuisine Ricard Camarena Restaurant, located inside the Bombas Gens building.
Photograph: Shutterstock
10. Get lost in Toledo's Jewish quarter
The capital of Castilla-La Mancha is a monumental city where you can get lost in its historic, walled old town. Just a few kilometres from Madrid, Toledo is home to monuments from Jewish, Muslim and Christian cultures that are worth a visit, including the cathedral, the Alcázar and the El Greco museum. A wander through the Jewish quarter, with its narrow cobblestone streets and synagogue, is one of the best ways to discover the most authentic side of Toledo. It's also famous for its steel, and swords have been forged in Toledo for over 2,000 years.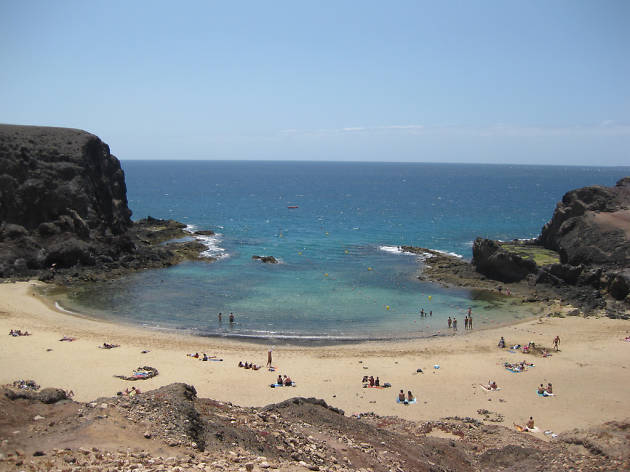 Photograph: Courtesy CC/Flickr/Mr Hicks46
11. Find a quiet spot to sun and swim on Lanzarote
It's no secret: Papagayo Beach on the Canary Island of Lanzarote is well-known, but thanks to its extension and its many nooks and crannies, it's still one of the few spots that's not as saturated by the influx of tourists as other beaches around the island. Papagayo boasts nearly 6 kilometres of inlets, coves, solitary beaches separated by low crags... And the best bit is that this is a paradise where you can lose yourself nearly any month of the year, not just in summer.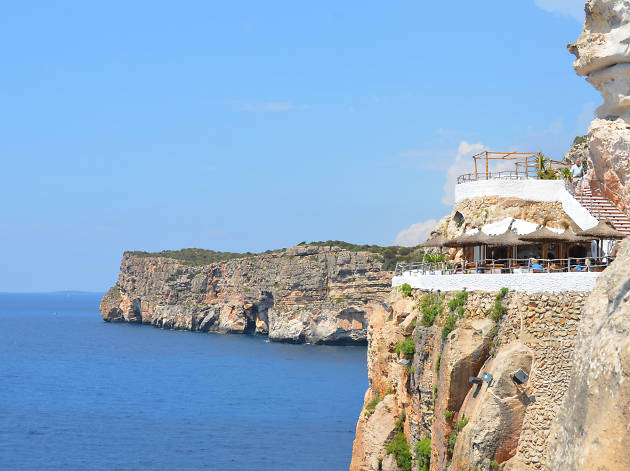 Photograph: Courtesy CC/Flickr/Eduardo Arostegui
12. Drink locally with a 'pomada' at Menorca's La Cova d'en Xoroi
La Cova d'en Xoroi (Xoroi's Cove) is a stunner of a hangout – with its own legend to boot! – set in the cavities of a natural cliff on the southeast coast of Menroca. No need to go all claustrophobic thinking about it – the cavern bar is full of natural windows and openings in the rock face overlooking the Mediterranean. In fact, you can even see open sky up top, and most of the stairs, passageways and terraces are built out of the rock itself. On the menu you'll find a local classic in the 'pomada', a mix of Menorcan gin (yes, they have their own island concoction) and lemonade that's a great complement to that view.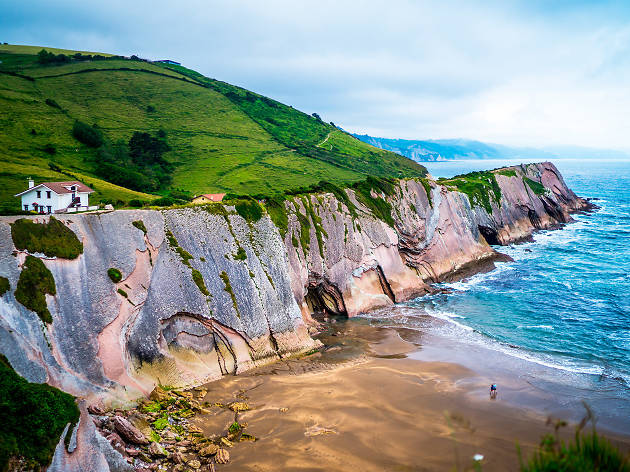 Photograph: Shutterstock
13. Dare to walk along the impressive cliffs in the Basque Country
When you consider visiting the Basque Country, you may think of eating your fill in 'pintxos' in San Sebastián and visiting its Playa de la Concha, or marvelling at the architecture of and art inside Bilbao's Guggenheim museum. But for something different, awe-inspiring and created by Mother Nature herself, try the hiking route that not everyone has heard of. Known as the Ruta del Flysch (named for the rocks the sea has been eroding), we're talking about 10 kilometres of cliffs that extend between Zumaia, Deba and Mutriku, in the province of Gipuzkoa. If you're not able for or into it, you can still enjoy the view from a boat and get some truly spectacular photos.
Photograph: Unsplash
14. Drink Rioja in La Rioja
You may have heard – or tasted for yourself – that Spanish wines are among the best in the world. And if there's one area in Spain known internationally for its vineyards and wine production, it's got to be La Rioja. The region's grapes produce some of the most coveted bottles on the market. And you'll also find state-of-the-art wineries like those of Ysios (in Laguardia), designed by the architect Santiago Calatrava, and Marqués de Riscal (in Elciego), turned out by Frank Gehry. Plus, Rioja wine in Spain is much more economical than you might get back home.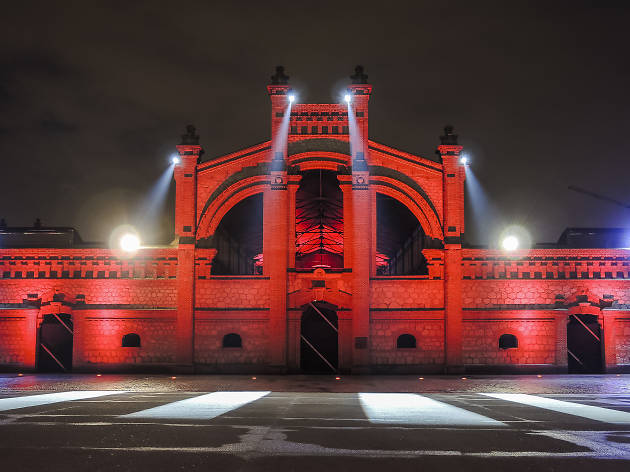 Photograph: Shutterstock
15. Get cultured up at Matadero Madrid
It's all going down at Matadero Madrid. This centre is constantly abuzz with the Spanish capital's most alternative culture, art and entertainment. There's a constant programme of plays, plus film cycles, a library and an outdoor square where they host everything from street markets to summer festivals. And now you've got even more reasons to go to this hot spot: there's a new bar area with an oven where it always smells like pizza, and a patio in the back with lovely evening lighting, inviting you to relax into the night while the weather is agreeable.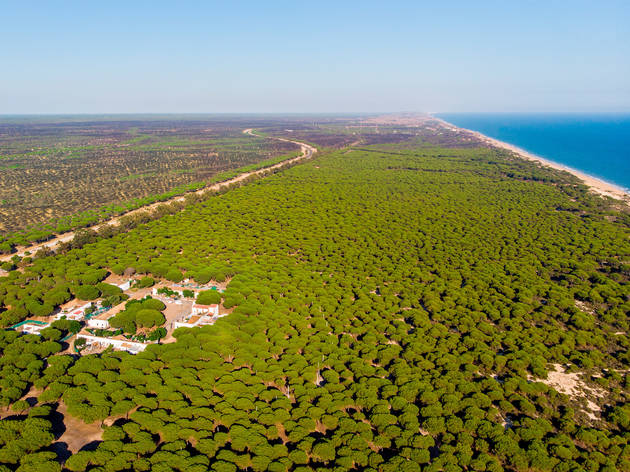 © Shutterstock
16. Go on safari in the Doñana dunes in Huelva
The Doñana National Park is one of the most impressive in all of Spain. It covers 116,000 hectares, much of which is in Huelva, but it also spreads into the provinces of Seville and Cádiz as well. The park features lakes, pine forests, streams, dunes, cliffs and beaches. To fully enjoy all the ecosystems and the more than 200,000 aquatic birds that inhabit the marshlands, you can take a four-hour tour of the park in a 4x4 with a driver who's also your guide. Other activities available to do in the park are horse riding, kayaking, hot-air ballooning, mountain biking, kite surfing and more.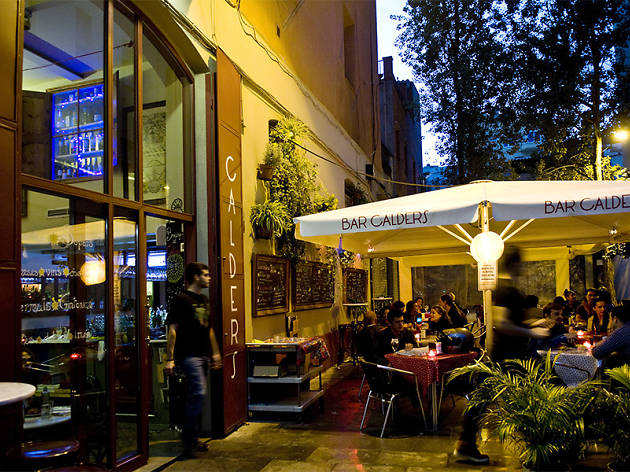 Photograph: Ivan Moreno
17. Join in the vermouth tradition in Barcelona
There's no better Sunday tradition than enjoying a pre-lunch vermouth along with its accompanying snacks – olives, crisps and any kind of tinned treat, such as anchovies – to whet your appetite. Years ago, that fortified wine our grandparents sipped when they were young was rediscovered by a new generation of devotees in Barcelona, and it seems it's here to stay. For proof, head to C/Parlament in the Sant Antoni neighbourhood around midday and into Bar Calders, Lando, Els Sortidors de Parlament, among others, and you'll see (and taste) that vermouth is the common denominator among the clientele.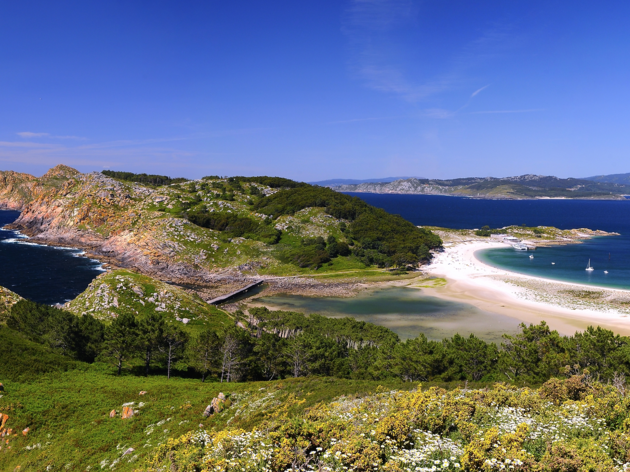 Photograph: Shutterstock
18. Go boating along the Rías Baixas in Galicia
It's no wonder that Galicia's only half-jokingly referred to as 'Galifornia', thanks to its extensive white-sand beaches and crystalline (though icy) waters. After you've tried the local obligatory 'polbo á feira' octopus dish with a good albariño white wine, the next thing on your list is to take a cruise along the idyllic Rías Baixas and discover the Islas Atlánticas National Park, which comprises the impressive islands of Ons, Cíes, Sálvora and Cortegada. Be aware you've got to book in advance, because in summer spaces are limited in order to better preserve this protected environment.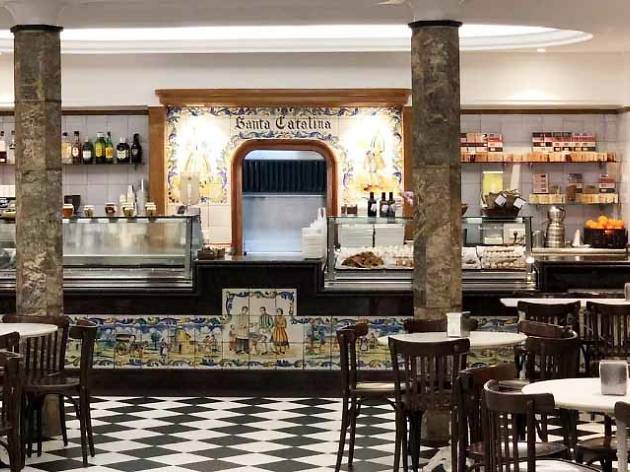 Photograph: Shutterstock
19. Get the real thing: 'horchata' in Valencia
No other corner of the world is as good for savouring an 'horchata' as Valencia and surrounds. This popular non-alcoholic beverage took off in medieval Muslim Spain, when tiger nut was introduced to the region; this little tuber's milk is what provides the base for traditional horchata. If you're in the centre of Valencia, one of the top spots for a refreshing taste is Horchatería Santa Catalania, which has been around for two centuries. Once you realise you can't get enough of the stuff, head to nearby Alboraia, the horchata capital, where you can get your fix in Horchatería Daniel – in summer the place practically turns into a spiritual centre dedicated to this Valencian national drink.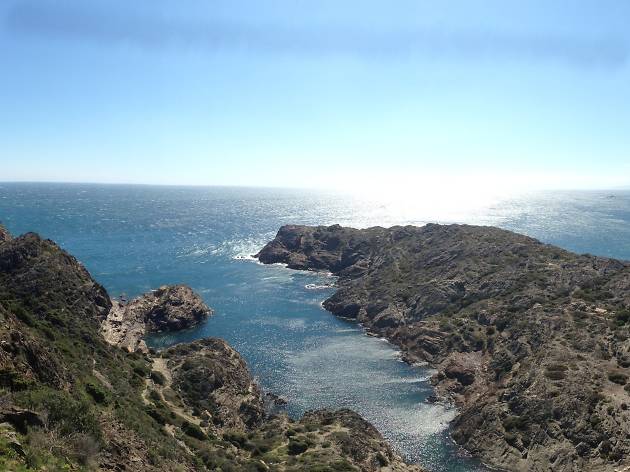 Photograph: Shutterstock
20. Hike the 'Old Trail' from Cadaqués to Cap de Creus
The Cap de Creus (Creus Cape) is one of the most amazing places on the Costa Brava. When you want to explore, and you're up for a nice long walk (14km), try the Camí Antic, from Cadaqués (where you've been visiting that charming fishing village) to Cap de Creus. During the first bit you walk along roads, but once you get to Portlligat (where Salvador Dalí once lived – you can tour his house!), it really gets good: the beaches of Sant Lluís and La Guillola, expansive lands featuring abandoned vineyards, and the famous local lighthouse. For the return journey, some hikers opt for the road only, while some mix road and path. In total, it's about four hours of walking, and every minute is really, really worth it.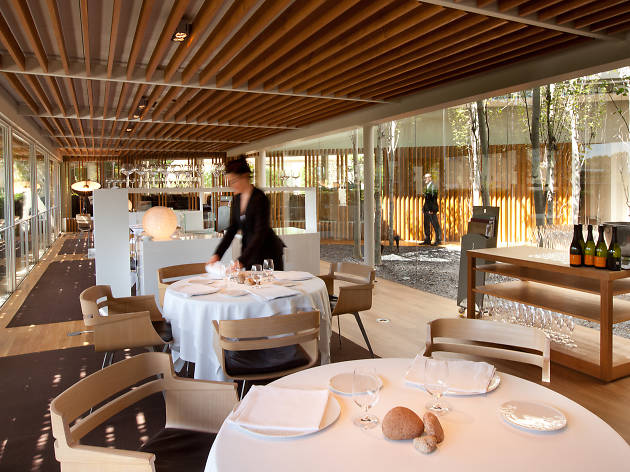 Photograph: Shutterstock
21. Fill up your senses with a three-Michelin-stars meal in Girona
Among the 54 restaurants in all of Catalonia with one, two or three Michelin stars, El Celler de Can Roca in Girona is one of just four that has earned the big three, as of the most recent awards in November 2017. More recently, the prestigious Forbes list of The World's 50 Best Restaurants, has named the three-starred restaurant run by three brothers – Joan, Josep and Jordi Roca – at No. 2 on their 2018 list (it's been in the top three for the past few years). Naturally the waiting list is longer than time (okay, it's a bit over a year), so if you want to shed tears of emotion while you rediscover what it means to eat well, consider booking now for your next birthday. Or the one after that.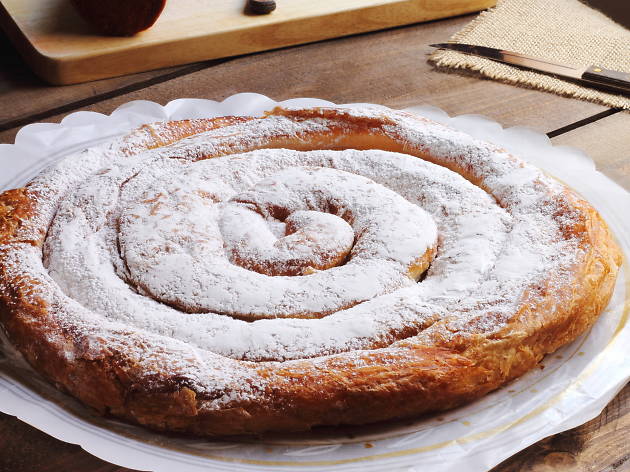 Photograph: Shutterstock
22. Sink your teeth into Mallorca's best 'ensaimada'
When you're in Palma de Mallorca and you want a guaranteed excellent 'ensaimada' (the Mallorcan pastry), head to El Fornet de la Soca. It's not the oldest bakery on the island, but its recipes just may be. Owner and pastry chef Tomeu Arbona realised he could make a mean ensaimada, and he kept working to improve even on that, researching and discovering recipes used in the 18th and 19th centuries. Ingredients are high-quality, with organic flours and lard from black pork (sorry, vegans). The space itself is out of a fairytale as well, and every other type of pastry – whether it's sweet or savoury – is just as amazing as the last.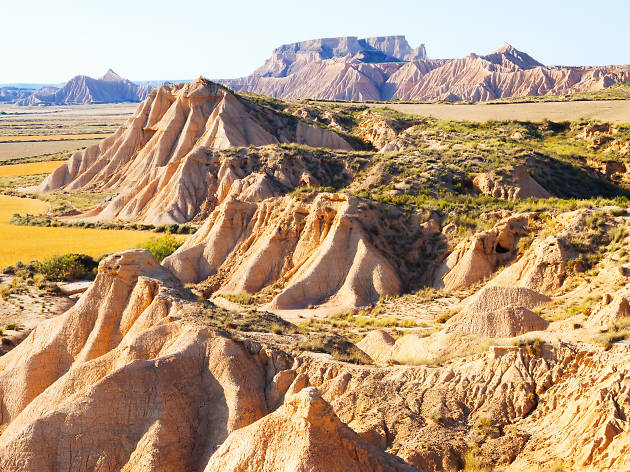 Photograph: Shutterstock
23. Cycle through Navarra's 'Grand Canyon'
Between Navarra and Aragón, in Bardenas Reales, lies an impressive semi-desert landscape of more than 40,000 hectares that brings to mind those NASA pictures of Mars or the Grand Canyon itself, with its rocks and cliffs. If you like bicycling, hop on and take the 75-kilometre circular route that covers nearly the whole area. Tip: try to avoid the summer months, as the high temperatures might not be ideal for it. Fun fact: they filmed some scenes from the sixth season of 'Game of Thrones' here.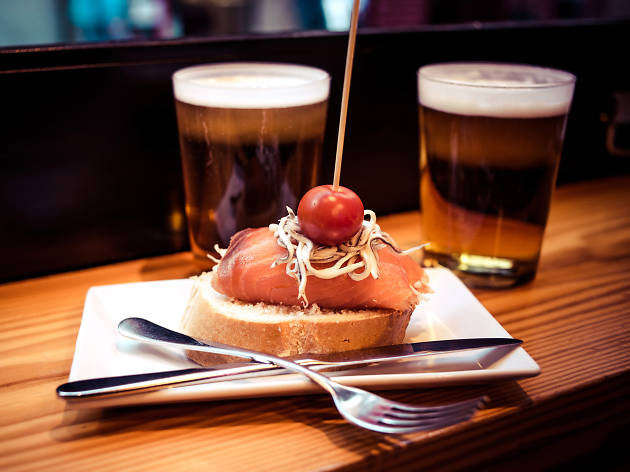 Photograph: Shutterstock
24. Join a cider party in Asturias
The gastronomy in the north of Spain is a source of pride in the region. Asturian 'fabada' (bean and sausage stew) is the most typical dish you'll, but also look for others such as 'cachopo' (similar to Veal cordon bleu) and 'arroz con leche' (rice pudding). And then there's the hard cider ('sidra'), the star among Asturian beverages. The best way to try the food and drink together is to find an 'espicha' (cider party) in a traditional Asturian establishment, where the drink is made and poured according to tradition. The pouring, with the bottle held above the head and the glass by the hips, the pourer staring off intothe middle distance and still making most of the cider into the glass, is a show in itself. You can also get cider in most bars, pintxos places and 'sidrerias'.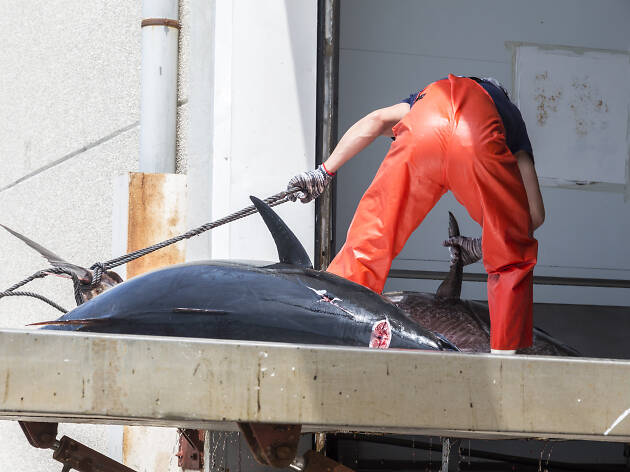 25. Dig in to the exquisite almadraba tuna in Cádiz
Andalusia is much more than sun, tapas and rebujito (but do try the sherry-based drink!). Besides its charming with impressive monuments like the Alhambra in Granada, the Giralda in Seville, and the mosque in Córdoba, Spain's southernmost province boasts a stellar gastronomy. If you get as far as Cádiz, don't miss your chance to try the gorgeous almadraba tuna. 'Almadraba' is quite an old way of catching Atlantic bluefin on its way from the Atlantic to the Mediterranean, or vice versa, and the result is the jewel of the Andalusian coastal fishing community. Try yours at El Campero, in Barbate.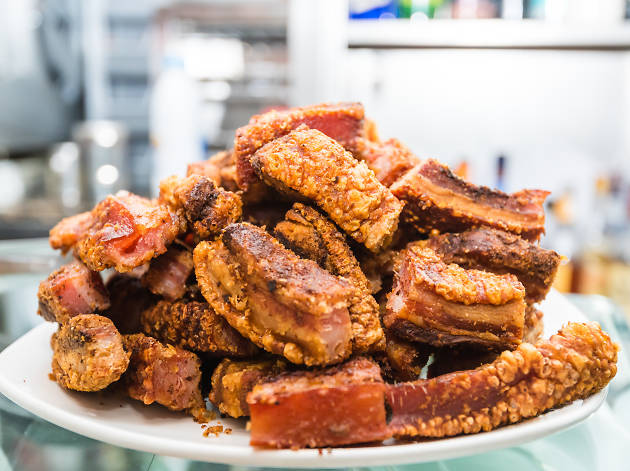 Photograph: Shutterstock
26. Try the world's best 'torreznos' in Soria
The Spanish Netflix hit show 'Paquita Salas' has the main character declaring that the best 'torreznos' in Spain are in Tarazona, in the province of Zaragoza. But real-life Spanish citizens, visitors and gastronomic award-bestowers have Soria down as the true torrezno capital. These crunchy, salty treats similar to pork scratchings are considered a snack of the gods, and if you want some of the best, head to places like Mesón Castellano, La Chistera or Mesón Círculo Católico (in El Burgo de Osma).

Looking for a place to stay in Spain?
Whatever the mood, moment or budget, Spain has a hotel that fits the bill.