Heads up! We're working hard to be accurate – but these are unusual times, so please always check before heading out.
The 13 best things to do in Sorrento
Drink tons of Limoncello and take a ride along the Amalfi Coast when tackling the best things to do in Sorrento
Not familiar with the best things to do in Sorrento? Let's start from the beginning: in Southern Italy's stupendous Amalfi Coast, the town overlooks the famous Bay of Naples and is known as the production hub of delicious Limoncello, the Italian digestif made with lemon rinds, water, sugar and, of course, alcohol.
There is much to do among the sun-drenched piazzas, breathtaking hotels and winding streets in the Old Town that ooze with charm and make Sorrento, simply speaking, a beautiful destination to add to your European bucket list.
You'll certainly want to take a ride along the 50km-long Amalfi Coast and satisfy your hunger pangs at 'O Parrucchiano, a Campanian restaurant hidden behind a slew of lemon trees. If you have time (and make sure you do), don't forget to explore Marina Grande in the western part of town, a fishing village that reminds of days of yore.
Done something on this list and loved it? Share it with the hashtag #TimeOutDoList and tag @TimeOutEverywhere.
Find out more about how Time Out selects the very best things to do all over the world.
Best things to do in Sorrento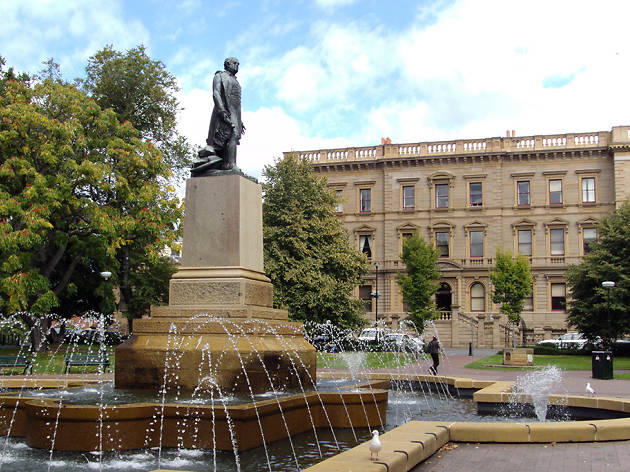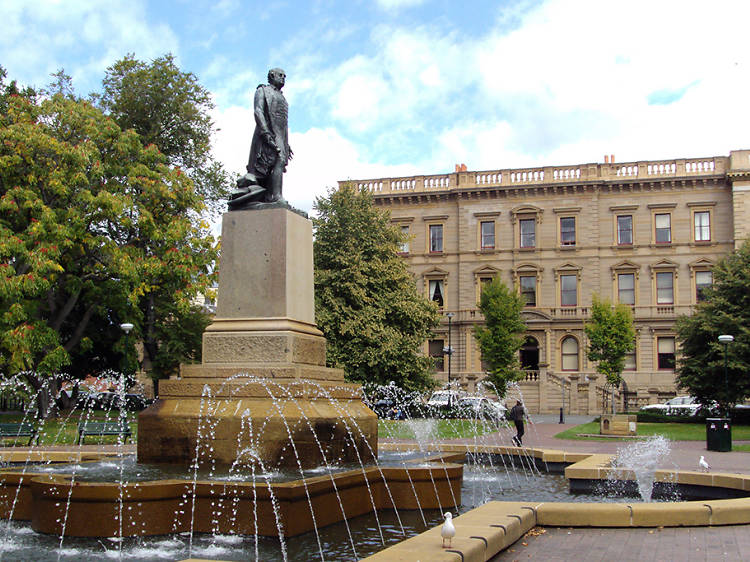 Photograph: Courtesy CC/Flickr/denisbin
What is it? The bustling heart of Sorrento that's no stranger to a fridge magnet or two.
Why go? Now, compared to the rest of the sleepy Sorrentine Peninsula, Sorrento Old Town is a slightly jarring experience, with tourists aplenty, haggling for their local bottles of Limoncello, lacework, and ceramic lemon fridge magnets to take home to loved ones. But, once you get over it and embrace the hustle and bustle, the Old Town feels charming and truly Italian, with old-school locals and Italian traditions still very much around. The colourful, pastel buildings will have you reaching for your camera, plus, who doesn't want a fridge magnet to take home?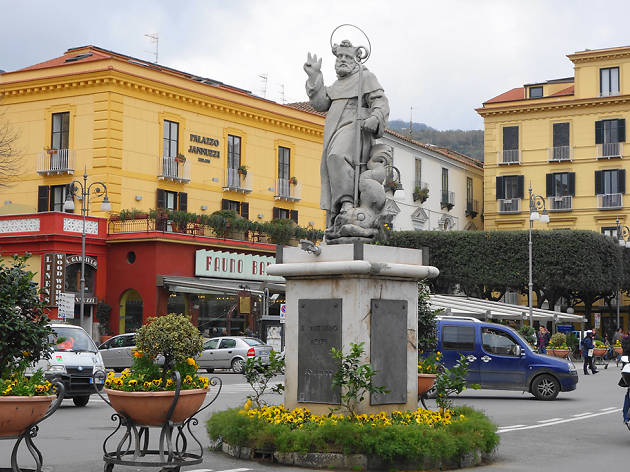 Photograph: Courtesy CC/Flickr/Pikakoko
What is it? A sunny, open piazza on the edge of Old Town.
Why go? Piazza Tasso is never quiet. The main hub of activity in Sorrento, you've got leisurely locals milling around, visitors with their cameras out, horse-drawn carriages picking up and dropping off tourists, and a string of cafes and restaurants housed in grand sunshine yellow buildings. Stop for an espresso in the sun, or swing by later for an aperitif and watch the world go by.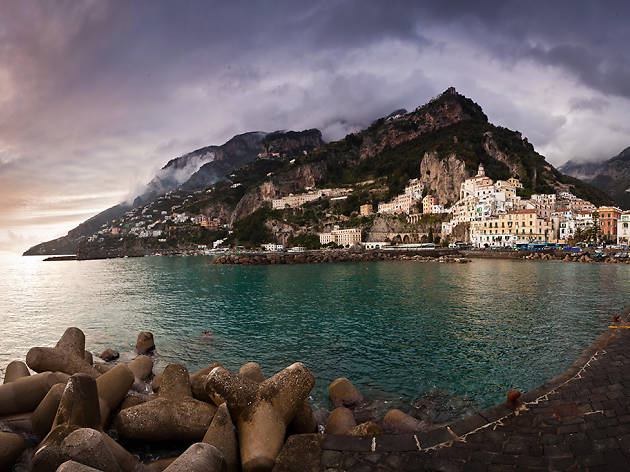 Photograph: Courtesy CC/Flickr/Benson Kua
What is it? The world-famous Italian coastline that stretches 50km along the southern edge of the Sorrentine Peninsula.
Why go? The Sorrentine Peninsula is arguably one to the most picturesque stretches of coastline in the world, with its sheer cliffs, crystal clear waters and pastel-coloured houses toppled high on top of each other amongst cliffside lemon and olive groves. Truly mesmerising, the views are those that you'll never forget. The drive, however… is hairy. With hairpin bends a plenty, corners so tight you'll squeal, and a cliffside drop from the road that will have you sweating, it's quite the thrill ride. It's one road the whole way so you're either in or you're out.
Photograph: Courtesy Yelp/Miranda K. D.
What is it? One of the Sorrento's most bougie hotels, with a large shaded terrace that happily welcomes non-residents.
Why go? Sorrento's sunset is something else, and come dusk, there's one place you want to be: overlooking the Marina Grande ideally with a glass of something fizzy in hand. There's the Villa Communale Park park which has great views and a few benches for perching, but why not take it up a notch and hit up the beautiful drinks terrace of the €450-a-night Bellevue Sirene, which has even better views, plus drinks on ice.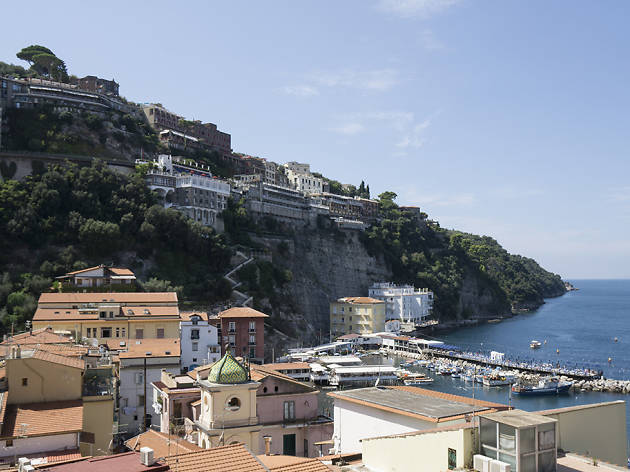 Photograph: Courtesy CC/Flickr/Eric Parker
What is it? Not beaches as such, but perfect spots for summer dips.
Why go? What with being a city on cliffs, Sorrento doesn't have beaches as such, but there's still plenty of places to cool off down by the waterfront. Take the steep road down to the harbour from Piazza Tasso where you'll find a few piers that are just the ticket for jumping off or sunbathing. Most of them are owned by hotels so you might have to buy a drink or fork out a few Euros for a sun lounger, but it's worth it when you're down there. Catch them rays!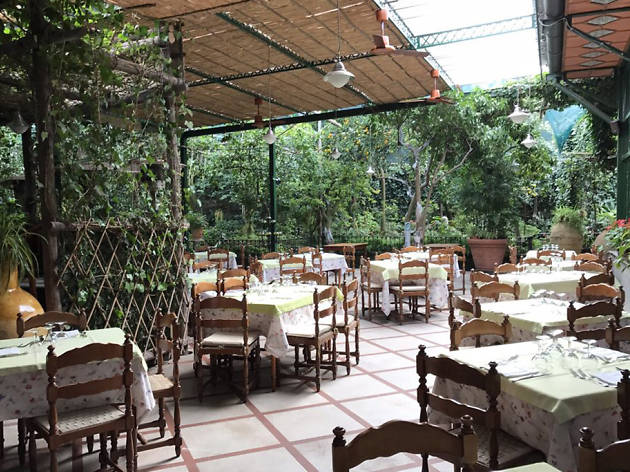 Photograph: Courtesy Yelp/Selena Y.
What is it? A charming Campanian restaurant, filled with lemon trees.
Why go? There's no shortage of great places to eat pasta in Sorrento, but 'O Parrucchiano is an experience. Okay, okay, it's probably not the most gastronomical spot in the city, and no, it's no secret from the tourists, but it's worth it for the overall appeal. It's not every day you get to chow down on seafood spaghetti under a canopy of lemon trees, is it? Like something out of a Disney film, it's got major wow-factor and definite date night vibes. Just embrace the tourists!
Photograph: Courtesy Yelp/Jessica T.
What is it? Dubbed the best gelato spot in Sorrento, dating back to 1957.
Why go? After all the salty seafood and heavy (but oh, so heavenly) gnocchi alla Sorrentino, what you're going to need is a little something sweet. Cue the classic Italian gelato, and why settle for anything but the best? Gelateria Davide is a family-run institution with the gelato skills passed down three generations. You'll have a hard time choosing with over 30 flavours to pick from including tangy mulberry, ricotta, prosecco, classic pistachio, and sweet local lemon.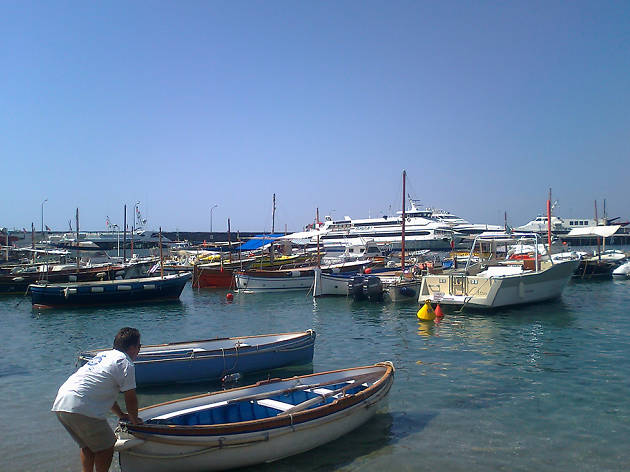 Photograph: Courtesy CC/Flickr/Elliott Brown
What is it? The pastel-coloured fishing village down by the waterfront.
Why go? Set around a small bay, Marina Grande is the postcard-pretty fishing village in the western part of Sorrento, right down on the waterfront. A contrast to the razzle-dazzle of Piazza Tasso, Marina Grande has maintained its rustic charm and laidback traditional fishing harbour feel. Stop for some seafood antipasti and the classic gnocchi alla Sorrentino in one of the family-run tavernas that line the water's edge.
Photograph: Courtesy Yelp/Vy V.
What is it? A sweet lemon liqueur, and Sorrento's proudest export.
Why go? In Old Town Sorrento you can barely move for bottles of Limoncello which comes in all shapes and sizes —± the more novelty the better we say. It would be rude to come all this way and not sample a drop, right? And at 32% alcohol, you can expect a bit of a kick out of it too. Course, lots of restaurants will offer you a thimble at the end of a meal, but for more of an experience, try it at Limonoro, where you'll learn a little more about the process, the varieties, and its origins too.
Photograph: Courtesy Yelp/Vy V.
What is it? A beautiful Italian island off of the Sorrentine Peninsula. Expect to see A-listers and glamazons in their holiday homes and villas.
Why go? Live the high life and get yourself over to glamorous Capri. One of the most beautiful islands in Italy, just a 20-minute ferry ride from Sorrento, Capri is a popular destination for locals and tourists alike. Be warned — such beauty doesn't come cheap. Capri is certainly more expensive than Sorrento and the rest of the mainland, but worth it for the glistening waters, towering cliffs, and sleepy laid-back vibe. Take the chairlift up to the summit of the island for the most amazing views of the bay. You can stay overnight on Capri in one of the many five-star hotels, but if you're on a budget, just do a day trip and go there and back from Sorrento in a day.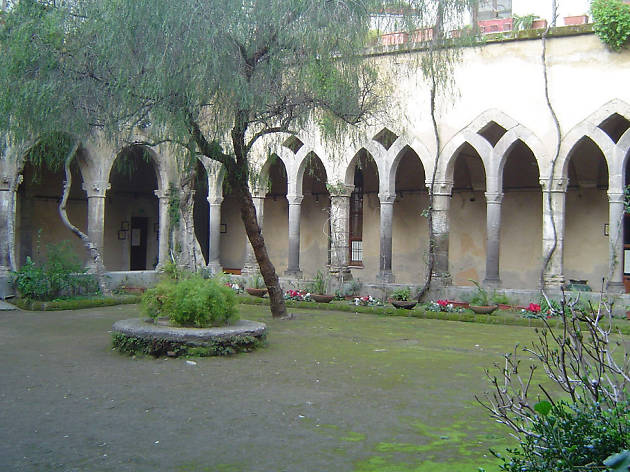 Photograph: Courtesy CC/Flickr/Halley
11. Basilica of Sant'Antonino
What is it? Named after Sorrento's patron saint, this is the city's oldest church.
Why go? Though a lot of Sorrento has been commercialised, much of the Old Town has maintained its precious old-school Italian charm. Twisting, winding streets are lined with quaint trattorias serving classic Campanian plates and scattered throughout, you've got numerous historical buildings that will take you back in time. Stop at the Basilica of Sant'Antonino, the 11th Century Cathedral, and the Cloister of San Francesco.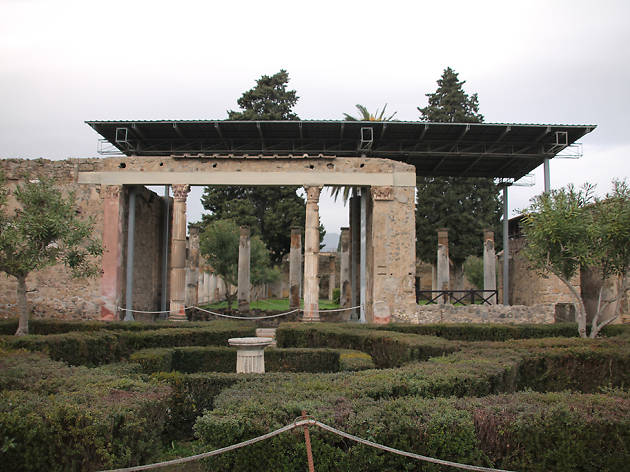 Photograph: Courtesy CC/Flickr/Rachel Clarke
What is it? The ancient Roman city preserved in the ash of Mount Vesuvius.
Why go? So rich and varied in landscape is this part of the world that not only do you have pretty pastel-coloured fishing villages and rugged coastlines against glistening waters, but volcanoes and ancient ruin towns too. Sorrento is just a short journey away from the infamous Pompeii and Mount Vesuvius — so close, in fact, you can clearly see the outline of the towering volcano in the distance from the city. If you're a sucker for history, it's a fascinating, insightful day trip. You can take a train from Sorrento and make your own way around with an audio guide when you're there.
What is it? A traditional olive oil farm, 10 minutes drive from the city
Why go? It's not just lemons that are big business here in Sorrento but olives too, with characteristic groves scattering the cliff sides of the whole region. If you're not satisfied by the generous splash of the local stuff over your burrata at dinner, go all in with a tasting and a tour of the olive farm sting at Frantoio Gargiulo, just 10 minutes out of Sorrento itself.
Looking for a place to stay in Sorrento?
The rugged beauty of the Sorrentine Peninsula may suggest it would be impossible to squeeze large hotels into its nooks and crevices, but along the top of its sheer cliffs and tucked into gaps above the tiny beaches and sea pool platforms are all manner of alluring accommodation options.