Heads up! We're working hard to be accurate – but these are unusual times, so please always check before heading out.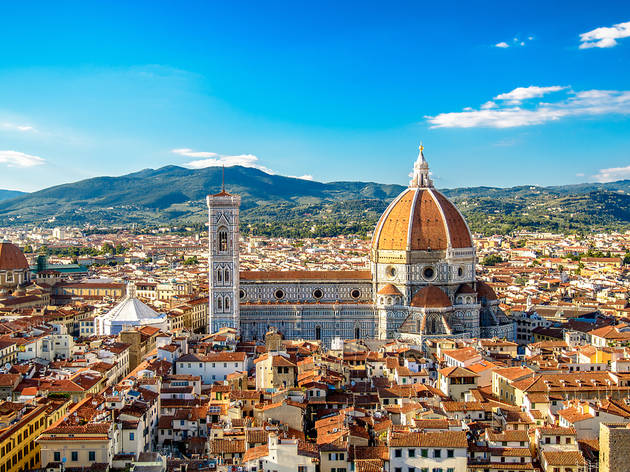 The 10 best places to visit in Italy
Spanning cities, seaside, islands and truly idyllic countryside, these are the best places to visit in Italy right now
Happily for anyone who can't get enough of its epic food and history and culture, Italy can never truly be done. Every trip here feels totally different to the last. You might head on an idyllic beach break one year, a rural vineyard holiday the next. After that, it could be a grand tour of its ancient cities, a cycling trip around its lakes, a hike across its dazzling northern mountain ranges. The variety is endless, and through it all, you get those oh-so magical Italian constants: delicious food and properly gorgeous weather.
So if you happen to be overwhelmed by all that choice, let us help you plan your next big trip to the Italian Peninsula (and beyond). Wondering where to stay and where to visit while you're here? From the great cities of Rome and Bologna and Trieste to the proudly distinct Mediterranean islands of Sicily and Sardinia, these are the best places to visit in Italy right now. Safe travels, and buone vacanze!
Discover Italy:
🇮🇹 The best things to do in Italy
🏨 Stunning hotels in Italy
😍 Italy's most beautiful villages and towns
🏖️ Brilliant beaches in Italy to visit right now
Best places to visit in Italy
With world-renowned art collections and a shit ton of history on pretty much every corner, Rome is rite of passage for history buffs. But while you might come here for all the ruins, it's also worth a trip if you're properly into your cutting-edge food and drink (or just like a really good slice of pizza, tbh). Add to this the allure of its many verdant parks, with their beautiful panoramic terraces, and a moderate climate that's inviting during any season, and it'll become far too easy to fall in love with the Italian capital.
Discover Rome:
📍 22 brilliant things to do in Rome
🍕 Really good restaurants in Rome
🍷 The best bars in Rome
🛍 Must-visit markets in Rome
🛎 The best hotels in Rome
Thanks to a fast-expanding transport network and a host of new starchitect-designed buildings, tourism has boomed in Italy's business capital in recent years. Far more than just an excellent place to stock up on the latest shoes, the city really has undergone an renaissance of late: cool bars, cool restaurants, cool cultural centres, and so on. Which all feels rather appropriate, considering true Renaissance man Leonardo da Vinci himself was responsible for the city's criss-crossing network of canals, parts of the truly dazzling Castello Sforzesco, and also, y'know, just making Milan historically a very artsy and creative place to be.
Discover Milan:
📍 22 incredible things to do in Milan
🍕 Amazing restaurants in Milan
🍷 Brilliant bars in Milan
🛍 Where to go shopping in Milan
🛎 The best hotels in Milan
Sure, there's the Duomo and Michaelangelo's David and the Uffizi and the Ponte Vecchio – Florence positively brims with headline attractions that are well worth visiting – but there's so much more to this city than just the tourist magnets. For example, there are parks that rarely feel busy, quirky museums that'll properly give you the creeps, vintage shops and second-stores galore, and delicious gelato that'll have you mumbling benissimo! under your breath all day long. Florence isn't a Renaissance theme park: it's a living city, with plenty to seduce visitors of all tastes.
Discover Florence:

📍 18 brilliant things to do in Florence
🍕 Top restaurants in Florence
🏛 Excellent museums in Florence
🛍 Where to go shopping in Florence
🛎 The best hotels in Florence
Charming, hodgepodge, run-down Naples, once a rogue and dangerous Italian city to be avoided, is in the midst of a grand revival. Back on the map thanks to the success of Elena Ferrante's 'Neapolitan Novels' and Roberto Saviano's crime saga 'Gomorrah' – plus the international TV adaptations of both – travellers who once would have bypassed this rough-hewn city are flocking here in droves. And yet it's still held on to much of its character and old-world charm. Laundry laces the back alleys, markets brim with sweet-smelling local produce, life here is lived on the streets. Oh, and that backdrop!
Discover Naples:

📍 20 incredible things to do in Naples
🍕 Really good restaurants in Naples
🛎 The best hotels in Naples
Famed for its swelteringly hot summers, radical leftwing politics, picturesque terracotta buildings and all that food, glorious food, Bologna could well be one of Europe's most underrated city break destinations. In fact, the food here would be enough of a draw in itself: the capital of the Emilia-Romagna region is the home of mortadella, tortellini and tagliatelle al ragù, after all. Grab a gelato for dessert and make the pilgrimage up to Sanctuary of the Madonna di San Luca, just beyond the ancient city walls.
Discover Bologna:

📍 10 brilliant things to do in Bologna
Italy's stupendous Amalfi Coast, overlooking the bay of Naples, is probably best known as the production hub of Limoncello, that sweetest of digestivi, made with lemon rinds, water, sugar and, of course, alcohol. There's a generous sprinkling of beautiful towns along this 50km-long stretch of coastline, but Sorrento is the true highlight. With its sun-drenched piazzas, breathtaking hotels and winding streets that ooze olde-worlde charm, it's a beautiful, manageably-sized town that'll turn any trip into a seafood-filled, aperol-soaked dream. La dolce vita? Found it, mate.

Discover Sorrento and the Amalfi Coast:

📍 13 amazing things to do in Sorrento
🛎 The best hotels in Sorrento
Sardinia ticks a lot of different holiday boxes. Beach bunnies will fall head-over-heels for the white sands and impossibly aquamarine water around Costa Smeralda and the island's south coast. Nature lovers and hikers could wander for days around the interior, which feels like it hasn't changed for centuries. And foodies can also spoil themselves with some of Italy's finest produce and gorge themselves silly on seafood. Whatever kind of getaway you're after, there are plenty of idyllic accommodation options ripe to makes yours a truly perfect stay.
Discover Sardinia:

🛎 The best hotels in Sardinia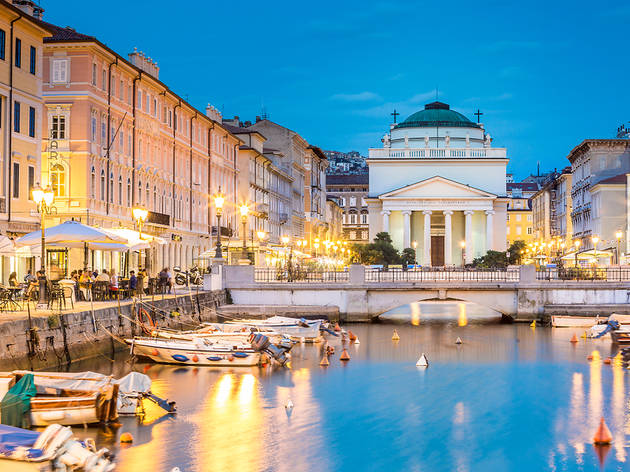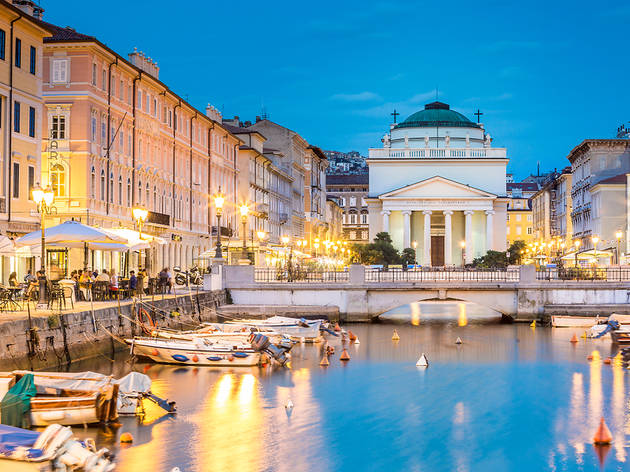 Photograph: Shutterstock
The writer Jan Morris once described this port city as the 'capital of nowhere'. Once you're here, you'll see exactly what she meant. Over the past 200 years, Trieste has been occupied by the Habsburgs, French, Italians, Yugoslavs – and was once an independent city state. It may be Italian again, but you wouldn't know. The architecture is oh-so 'Grand Budapest Hotel', while menus feature hodgepodge dishes like gnocchi al goulash. Slovenia is only seven miles away, and traditional osmiza will lay on fresh farm produce for walkers en route. Best of all, you'd be hard-pressed to spot a single other tourist.
Sun-soaked Sicily is just off the 'tip' of Italy's 'boot': an almost-otherworldly island that has a character distinct from the rest of southern Italy. Visitors can hike the slopes of Mount Etna and sip the wine that's made there, get lost in the maze-like Baroque towns of Noto, Modica and Ragusa, feast on fresh seafood on Ortigia island, sunbathe on the island's countless beautiful beaches or let the hours pass eating granita and cannoli in pretty squares. There are majestic ruins and archaeological sites, many of which date back to Ancient Greek times, dotted all over the island.
Discover Sicily:
🛎 The best hotels in Sicily
More incredible European destinations
The very best things to do in Europe, whatever your vibe