The 15 best restaurants in Spokane
From Middle Eastern cuisine to good old American staples, here are the best restaurants in Spokane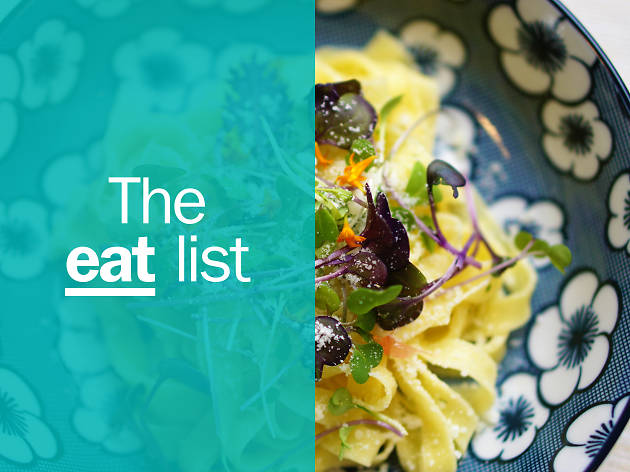 Over the past 15 years, Spokane's food scene has evolved from mostly chains to a growing and eclectic restaurant community. Celebrate borrowed flavors from far-away places made with the region's delicious local produce. It's not uncommon to find a plate full of food grown, harvested and raised within a small radius – and you'll find tons at the area's many farmers' markets. Beyond food, Spokane has a thriving beer, cider and wine scene to complement every bite – in fact, Washington State is the second-largest wine producer after California. So check out our round-up of the best restaurants in Spokane and find out where you'll be having dinner.
Best restaurants in Spokane
1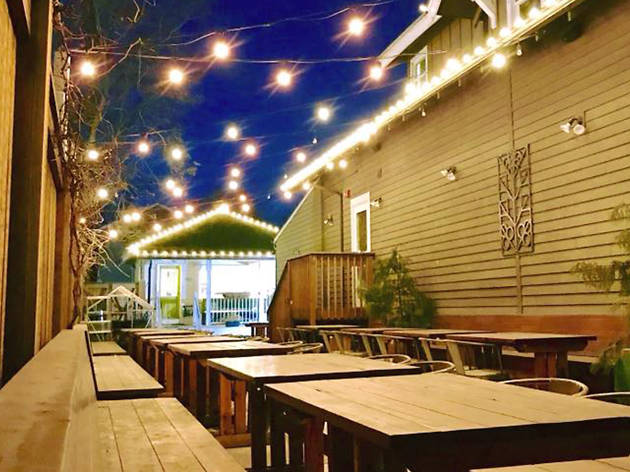 What is it? Located in a beautifully renovated house near Gonzaga University, this casually elegant favorite offers fresh, seasonal cuisine and craft cocktails with excellent service.
Why go? Let the skilled bartenders shake you up a cocktail (perhaps with a house-made rhubarb syrup, if it's in season). Though the menu changes often to keep things fresh, you're sure to find even fresher specials such as local trout and foraged morel mushrooms.
Price: Pricey
2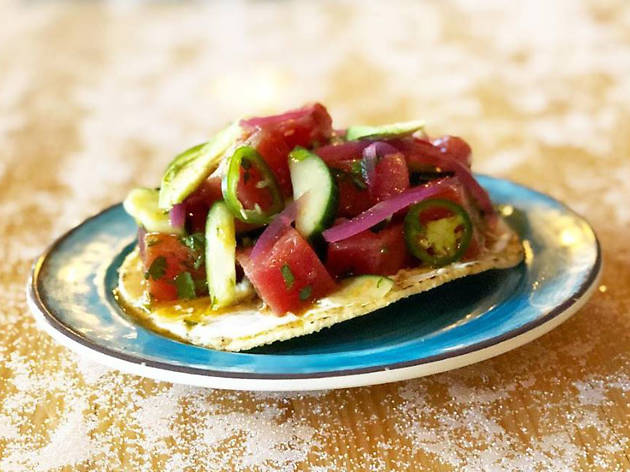 What is it? A ceviche bar, sharing space with a brewery incubator – what's not to love?
Why go? Chef Chad White of 'Top Chef' fame has returned to his hometown after 15 years in San Diego, and he's brought something from south of the border. High-quality fish (flown in from Hawaii) is paired with lime and salt (with a variety of vegetables and spices) to create a cacophony of flavor. Don't miss the tacos or tortas either.
Price: Pricey
3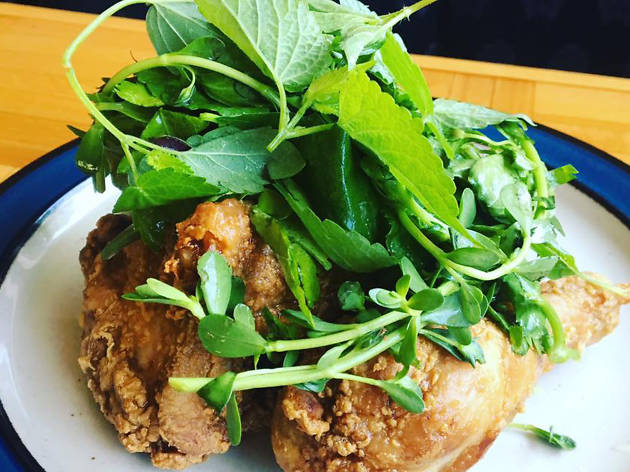 What is it? During the day it's a sandwich shop – each delicious combination has a loyal following. At night, dinner switches between countries and well-made fast food.
Why go? The menu is always changing – though they don't mess with the favorite sandwiches – and plates are small, perfect for sharing. The cocktails are strong and unexpected, while the soda is made in house. All this and a fun vibe, too? Yes, please.
Price: Average
4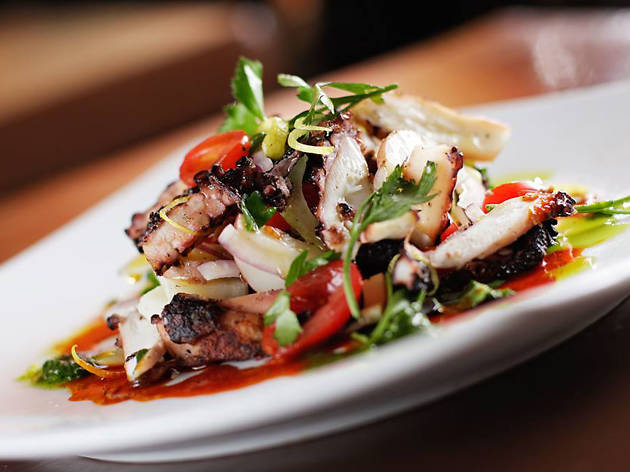 Photograph: Young Kwak
What is it? Located in the historic Browne's Addition neighborhood, this unassuming Italian restaurant is open for dinner and brunch on the weekends.
Why go? Swiss-born Chef Anna Vogel received a James Beard Award nomination for Best Chef in the Northwest in 2018. Her regionally inspired Italian food includes fresh pasta – be sure to try whatever gnocchi is available – and has just a hint of Asian fusion.
Price: Pricey
5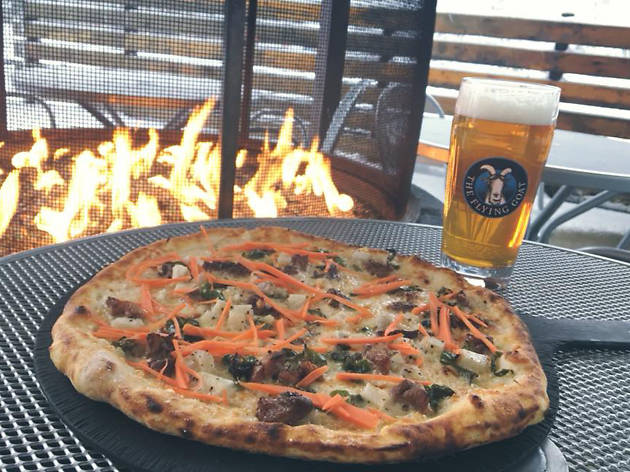 What is it? A neighborhood pizza place, often with a line trailing out the door – for good reason.
Why go? Neapolitan-style crust and innovative toppings make this a must-visit. Try the Thai pizza with yellow curry, potatoes and a hint of sriracha – and be sure to sample some local beers while you're at it. Happen to be across town? Check out The Flying Goat's sister pizza restaurant, Republic Pi.
Price: Average
6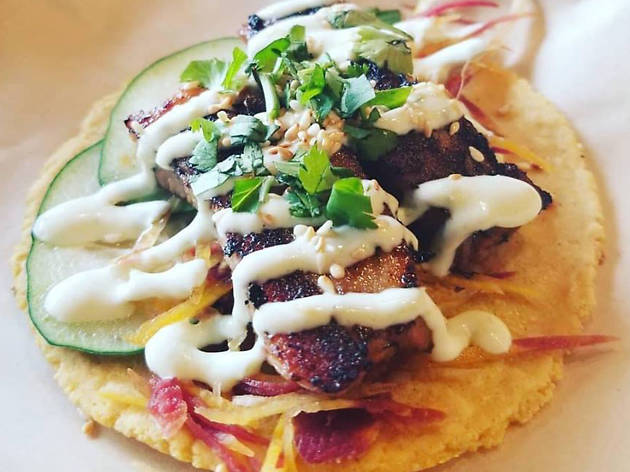 What is it? Laidback Mexican dining with craft cocktails and thoughtfully collated selection of cerveza.
Why go? For the artfully created tacos, which come courtesy of high-end chef Travis Dickinson. Before he opened Cochinito, he was working at the refined Clover restaurant, so you can expect a posh twist with your grub without taking away from the fun atmosphere. Try the homemade tortillas or octopus tacos, with churros for afters.
Price: Average
7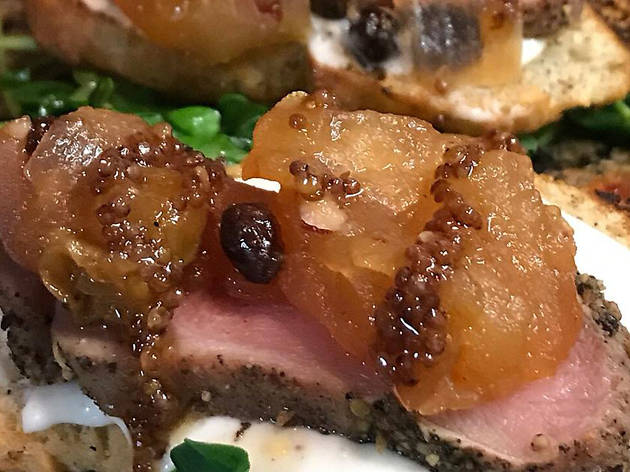 What is it? Seasonal, casual fine-dining restaurant known for accommodating special diets in a delicious way.
Why go? To find out just how good regionally sourced Northwest cuisine can taste when cooked by chefs drawing inspiration from California, Minnesota, Hawaii, Seattle and Spokane. Experience the Tenderloin Fondue, which sounds like all kinds of wrong but tastes so right. This sauteed filet comes with a gorgonzola mornay dipping sauce, parsnip chips and roasted pears.
Price: Pricey
8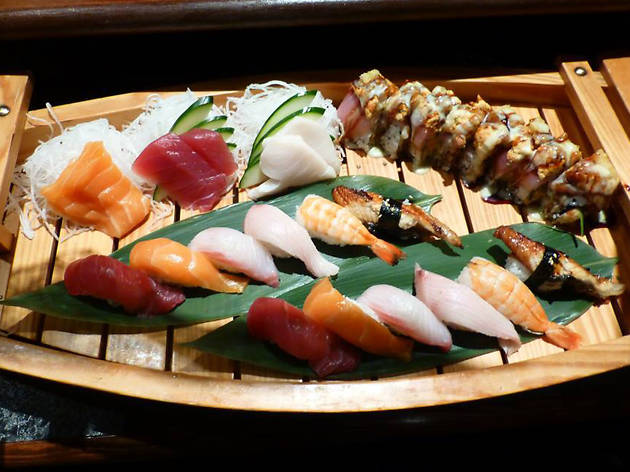 What is it? Widely regarded as Spokane's best sushi by those in the know, this downtown staple has been serving fresh, authentic sushi for many years.
Why go? Sit at the sushi bar for an eagle-eye view of the sushi chefs, or enjoy a meal in the elegant dining room, perhaps with some sake or a Japanese beer. Fish is flown in daily, then expertly cut and combined.
Price: Average
9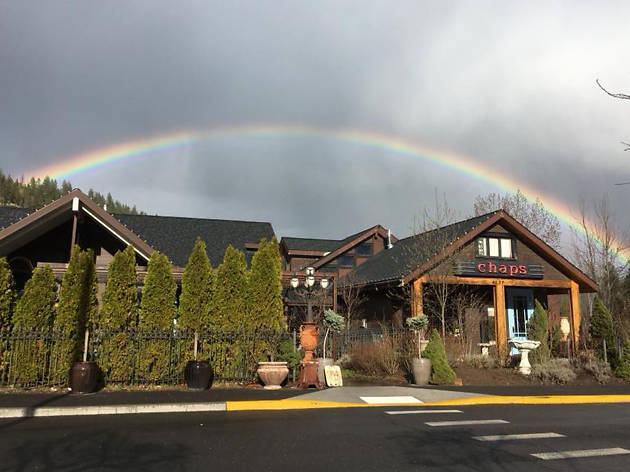 What is it? This quirky café and bakery is filled with shabby-chic decor and vintage items.
Why go? Though the lines are long for weekend breakfast, you can come any day of the week (or wait an hour or two and have lunch). The on-site bakery, known as Cake, ensures that all the pastries are fresh and delicious. At dinner, upscale comfort food will satisfy your cravings.
Price: Average
10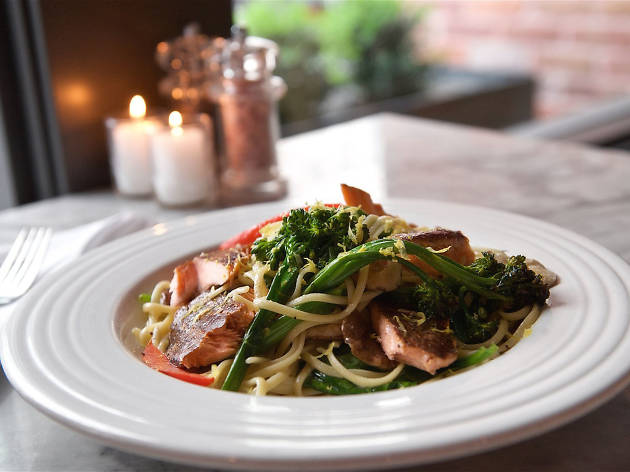 What is it? Originally an entirely vegetarian restaurant, Mizuna added some local meat and fish to the menu a few years ago, but vegetarian and vegan options are still a high priority.
Why go? Quiet, candlelit surroundings provide the perfect backdrop for date night or a nightcap after the theater. Be sure to try the cheesy arancini, and don't miss the poached pear for dessert.
Price: Pricey
11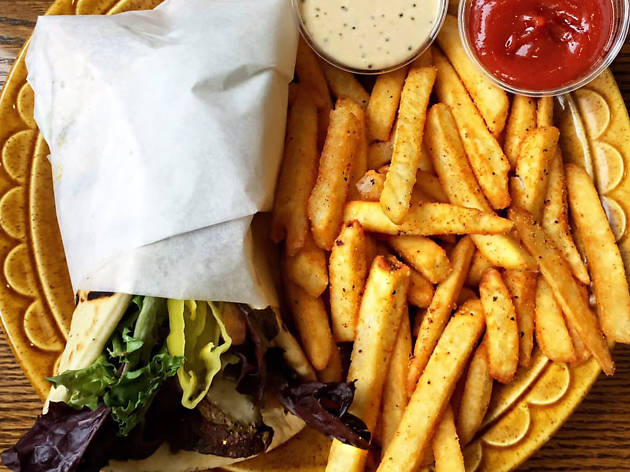 What is it? You'd easily bypass this neighborhood bistro if you didn't know it was there. Nestled in the corner of a grocery store parking lot, it doesn't look like much, but inside you'll find eclectic, globally inspired cuisine.
Why go? Think Thai-American-Mexican-Cajun, with dishes such as cactus burgers and 'angry prawns' with 'fire sauce'. Try the spicy curry bowl, and don't miss the potstickers.
Price: Average
12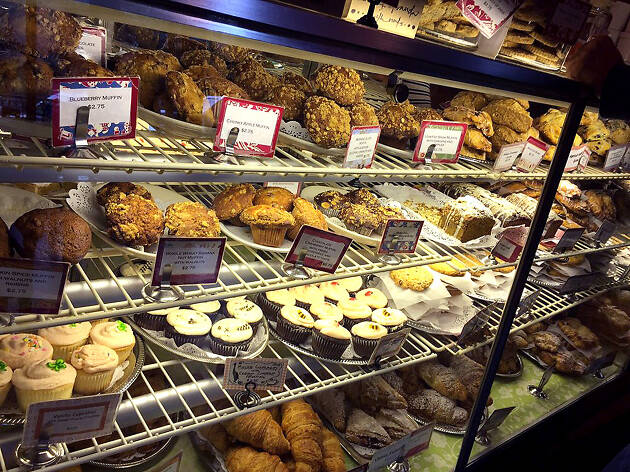 Photograph: Courtesy Yelp/Ashwin V.
What is it? What used to be a neighborhood grocery store is now a sophisticated bakery and meeting place for Spokane, near beautiful Manito Park.
Why go? If you're looking for breakfast or lunch, you'll appreciate the full scratch bakery. Have the quiche – there's a new vegetarian and meat option daily – and don't ask how much cream is in it. For lunch, try the addictive chicken chipotle sandwich.
Price: Bargain
13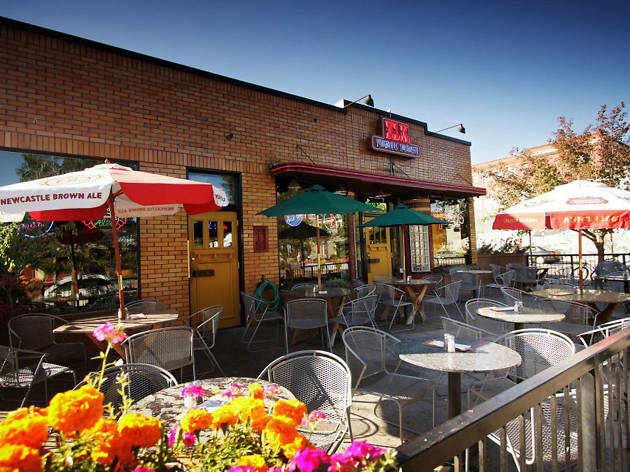 What is it? A traditional American restaurant located in a former pharmacy building. The Elk is a staple of historic Browne's Addition.
Why go? While you're unlikely to be disappointed by anything on the menu, The Elk might serve the best reuben you've ever had. The corned beef is slow-cooked on site and shredded to perfection. Be sure to get the spicy corn pasta salad on the side too.
Price: Average
14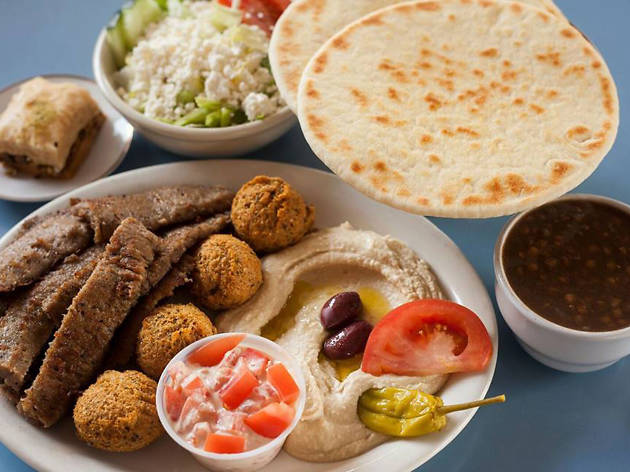 What is it? This Greek and Middle Eastern restaurant has been a staple of Spokane since the Azars opened it in 1980, after arriving in the US from Jordan.
Why go? There's an unbeatable lunch buffet, belly-dancing on Friday nights and handmade baklava dripping with honey. Be sure to try a gyro, and save room for some spanakopita.
Price: Average
15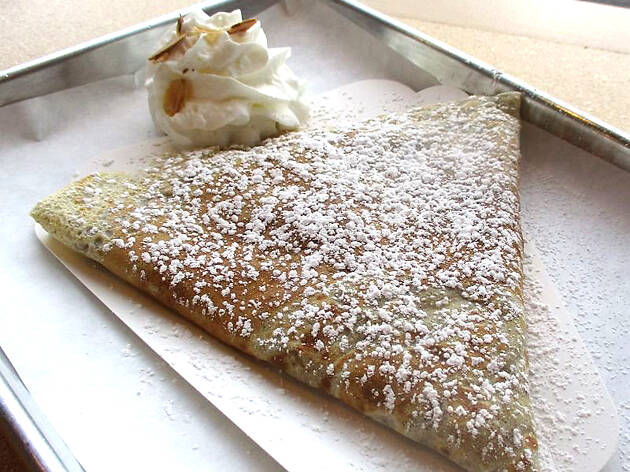 Photograph: Courtesy Yelp/Jeff B.
Fleur de Sel Artisan Crêperie
What is it? A neighborhood crêperie from James Beard semi-finalist chef Laurent Zirotti and his wife Patricia, whose fine-dining French restaurant of the same name is just across the Idaho border in Post Falls.
Why go? Sweet, savory, and breakfast crêpes include one with bison meat and horseradish and one with a house-made lemon curd. Choose from soups and salads (and excellent coffee) to complement your meal.
Price: Bargain
Discover Time Out Market: the best of the city under one roof