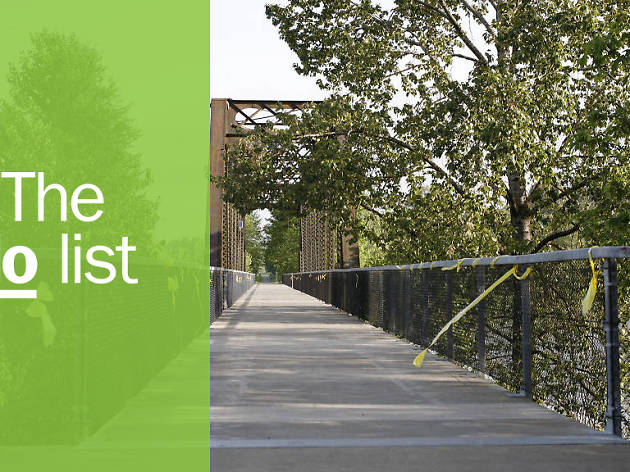 The 14 best things to do in Spokane
Looking for things to do in Spokane? Here are the places to check out in the hometown of Bing Cosby.
Surrounded by mountains and lakes, with a river running through it, Spokane has no shortage of natural beauty to enjoy from a bike, skis, on foot or in a kayak. You'll also find a developing restaurant and bar scene and a thriving arts community. This often-overlooked gem always has something going on – from annual events such as Hoopfest (the largest three-on-three basketball tournament in the world, closing down all of downtown) to the Bloomsday street race and the Lilac Festival, celebrating Spokane's iconic flower. But there's no need to wait for an annual event – there are things to do here every day.
Done something on this list and loved it? Share it with the hashtag #TimeOutDoList and tag @TimeOutEverywhere.
Find out more about how Time Out selects the very best things to do all over the world.
Best things to do in Spokane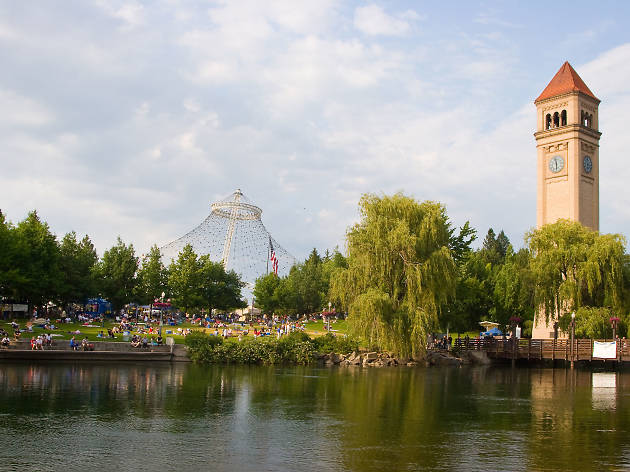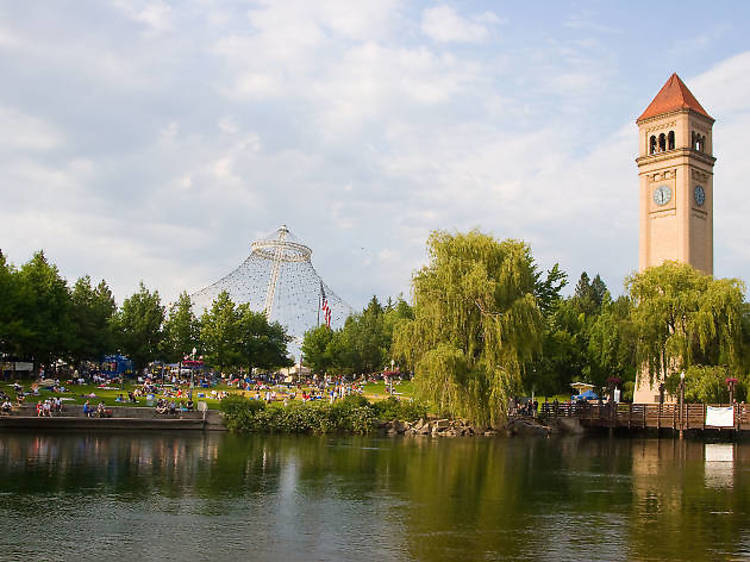 What is it? An oasis of greenery in the heart of the city, showing off the Spokane River and boasting a wealth of activities for kids and adults.
Why go? You'll probably want to start by sliding down the handle of the giant Red Wagon interactive sculpture, which is big enough to hold 300 people. Depending on the weather, hit the ice or roller-skate on the Skate Ribbon; take a spin on the historic carousel; then fly over the falls in a gondola.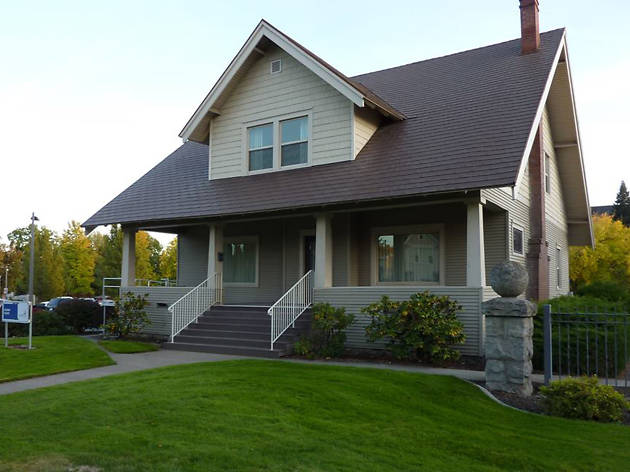 2. Bing Crosby House Museum
What is it? One of Spokane's most famous residents is the 'White Christmas' crooner himself. Bing's childhood home, on Gonzaga University's campus, is now a museum.
Why go? This museum is home to more than 200 items, including an Oscar. Film and music buffs will be in heaven (and might also want to head over to Gonzaga's student center to check out the Crosbyana Room). Best of all? The museum is completely free.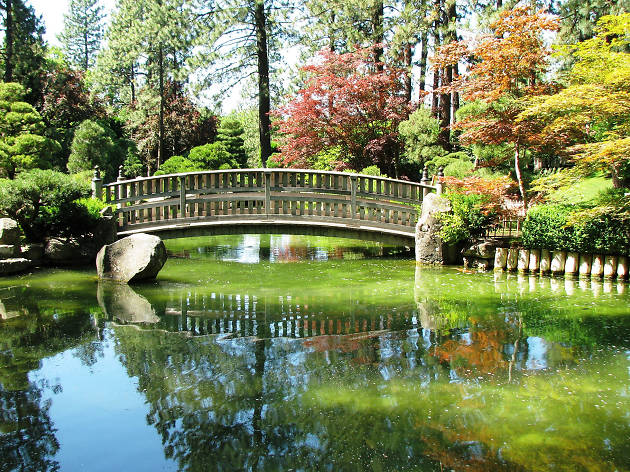 What is it? A diverse 90-acre park on Spokane's historic South Hill, Manito is Spokane's crown jewel.
Why go? You'll find a traditional Japanese garden, a formal English garden, a duck pond, several playgrounds, a lilac garden, a rose garden, a perennial garden, and a butterfly garden. During the summer, the Park Bench Café opens to serve food and drinks and host live music. All year long you can enjoy the balmy temperatures of the conservatory, there's even a Christmas light display in December.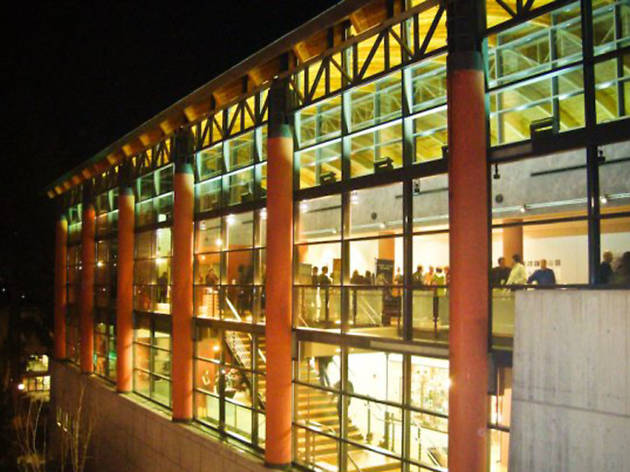 4. Northwest Museum of Arts and Culture
What is it? This hyperlocal museum includes pieces of Spokane history, including that of the Spokane Tribe, as well as rotating exhibits on things like the history of clothing, Lego, and the Titanic.
Why go? There's always something new at the museum, and something for every taste. Check out special events during the year, and be sure to head over to the historic Campbell House for a look at early Spokane life (it's especially fun around the holidays).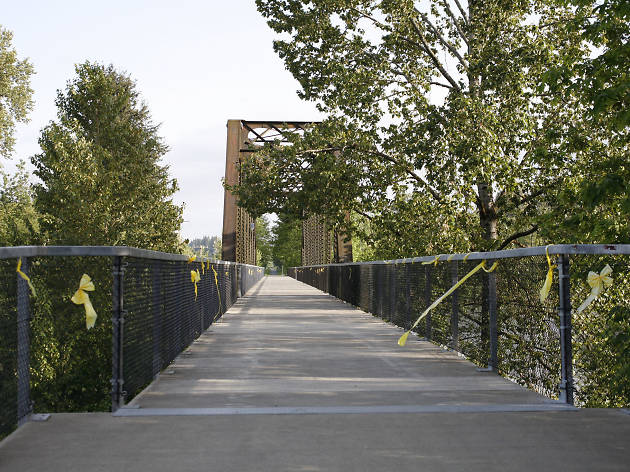 What is it? This 40-mile trail starts at the Washington/Idaho state line, meanders through the heart of Spokane and stops at Lake Spokane in Nine Mile Falls.
Why go? There's no better way to get up close to the nature surrounding Spokane than by walking, running, or biking on the Centennial Trail. You might even find some cross-country skiers in the winter.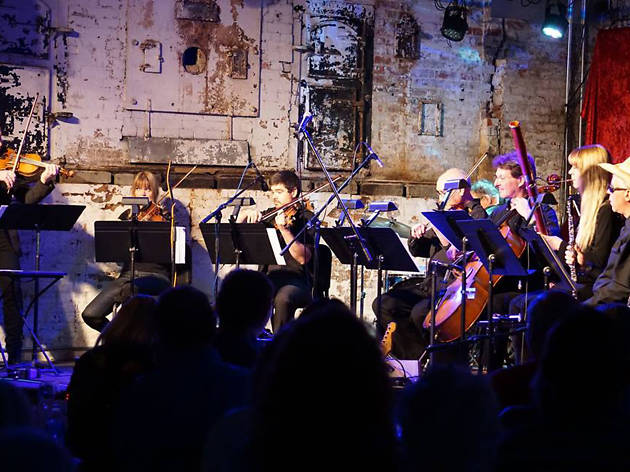 What is it? Founded in 1945, this talented group of musicians play a variety of classics as well as contemporary favorites (like the music of 'Harry Potter' and 'Star Wars').
Why go? The Fox Theater, an art deco building lovingly restored to its former glory, is the Symphony's home and worth the trip alone – but stay for the 70-piece orchestra's enthralling music. They also do outdoor concerts and smaller performances at different venues throughout the year.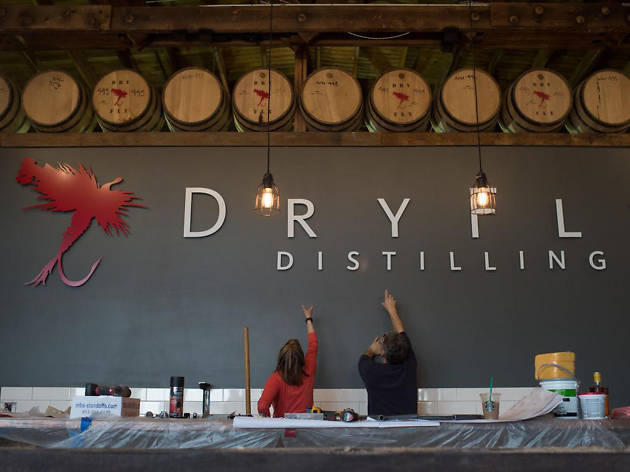 What is it? This local distiller makes gins, whiskeys, and vodka. Tours run every Saturday at 4pm, or by appointment, and you can stop by the tasting room from noon-8pm, Monday-Saturday.
Why go? Go behind the scenes to see how the barrel-aged gin or the port-finish wheat whiskey is made. Learn about Dry Fly's farm-to-bottle approach (and be sure to try some samples).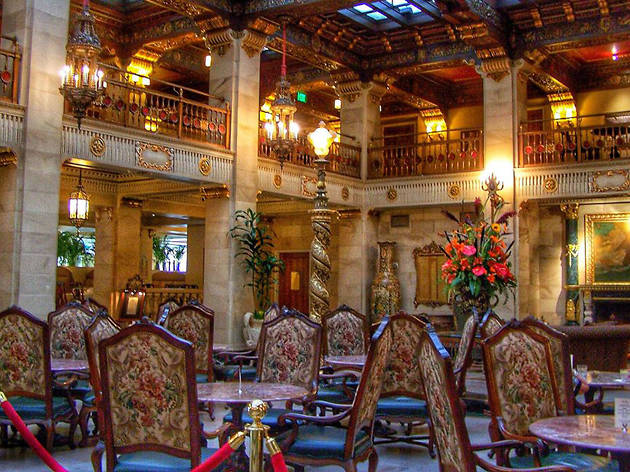 8. The Historic Davenport Hotel
What is it? This hotel was originally opened in 1914 and hosted celebrities such as Clark Gable and Amelia Earhart. In the early 2000s it was renovated, making The Davenport the belle of the ball again.
Why go? The opulent space is worth a wander any time of year – you might want to have a cup of tea and a crème brûlée in the Palm Court, or admire the historic photos on display all around the mezzanine. During the holidays, you'll find a dazzling array of Christmas trees.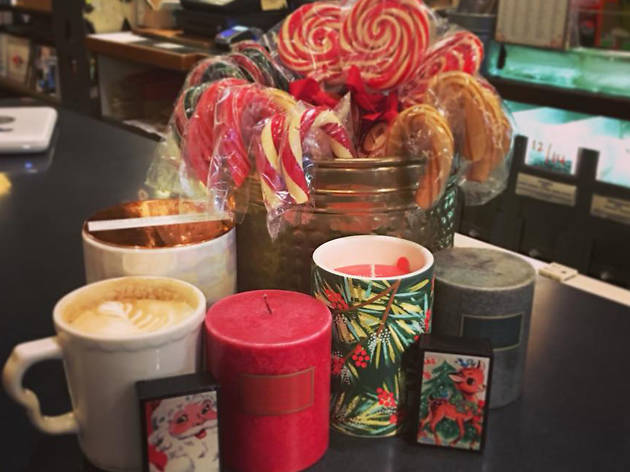 What is it? This café and quirky gift shop is a great way to get to know the unique character of Spokane.
Why go? Pick up Pacific Northwest apparel and sip a house-made lavender latte at Atticus, then wander over to the brother shop Boo Radley's next door for gag gifts and Spokane goods with a snarky twist.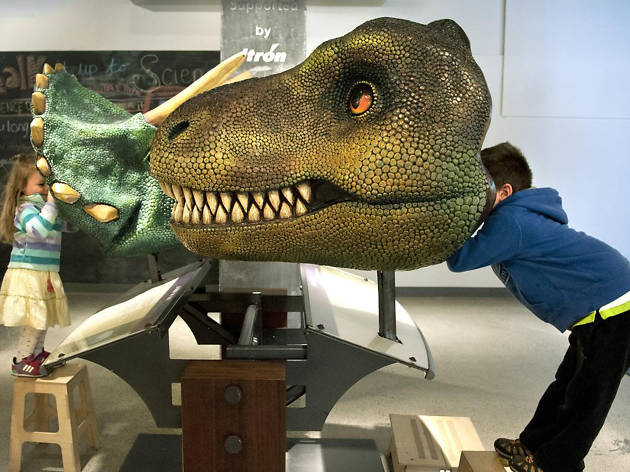 10. Mobius Science Center and Children's Museum
What is it? The Science Center and Children's Museum, located downtown, give kids (and their adults) the opportunity to get hands-on with science, art, and culture in a fun, supportive venue.
Why go? Check out special events at the Children's Museum (previous examples include Bubbleology and Shark Day), or explore a weekend lab at the Science Center (learn about weather or engineering with other kids). There's always something new happening.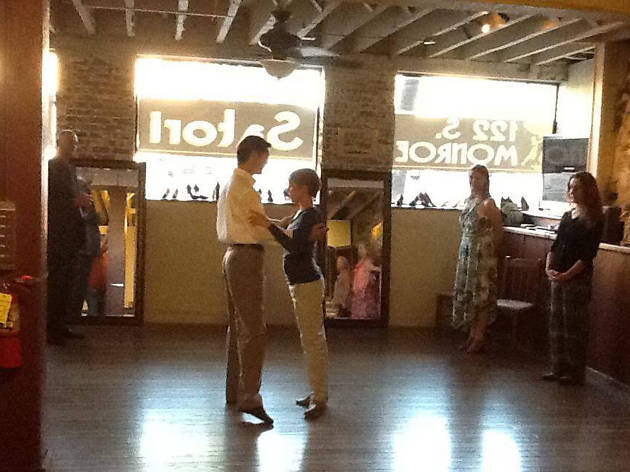 What is it? During the week, this studio teaches Argentine tango, salsa and bachata. On the weekends, it becomes a hotspot for dancers looking to show off their moves.
Why go? If you've always wanted to find the Latin rhythm inside you, you'll find a supportive environment here. Come to open dance and tap your toes along to the beat, or drop in to a lesson or two and brush up before you hit the floor.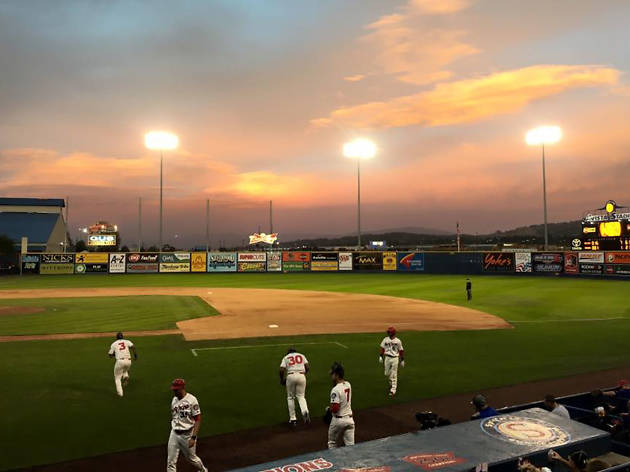 What is it? Come see the Spokane Indians, the city's minor-league baseball team, in action at their home ballpark. It's the perfect place to people-watch, and you'll definitely be singing 'Take Me Out to the Ball Game'.
Why go? Nothing says summer like a hotdog at the baseball field, with activities for kids with the Indians mascots and your choice of bleachers or shaded stadium seats. (If you like minor-league sports, be sure to check out the Spokane Chiefs hockey team in the winter).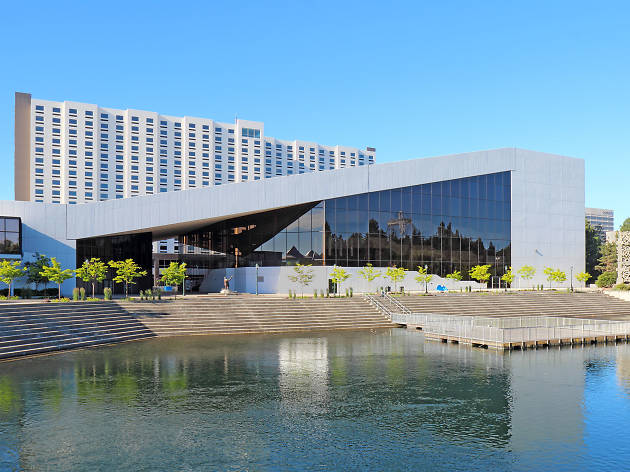 Photograph: Shutterstock
13. INB Performing Arts Center
What is it? This large venue plays host to off-Broadway shows and concerts on a grand scale.
Why go? Catch a show – from 'The Lion King' to 'Legally Blonde', or even 'National Geographic Live' – right on the water, across from Riverfront Park.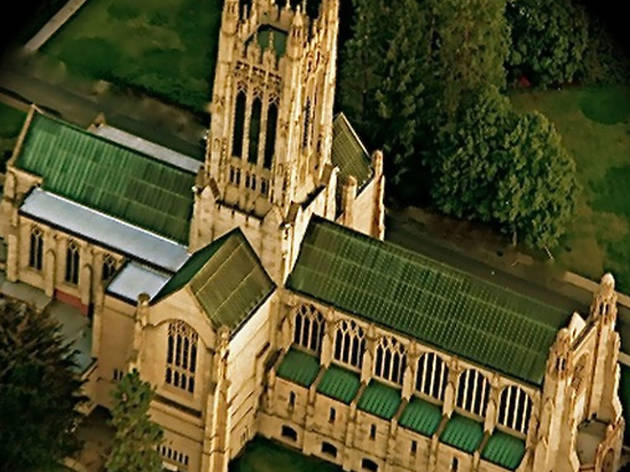 14. St John's Cathedral Tours
What is it? One of the mainstays of the Spokane skyline, this gothic-style cathedral began construction during the 1920s.
Why go? While you can visit during the week, it's worth joining a guided tour on Fridays and some Saturdays. You'll learn the stories of the stained-glass windows, get the scoop on the architecture, and see the choir up-close and personal.
Time to check out the food and drink scene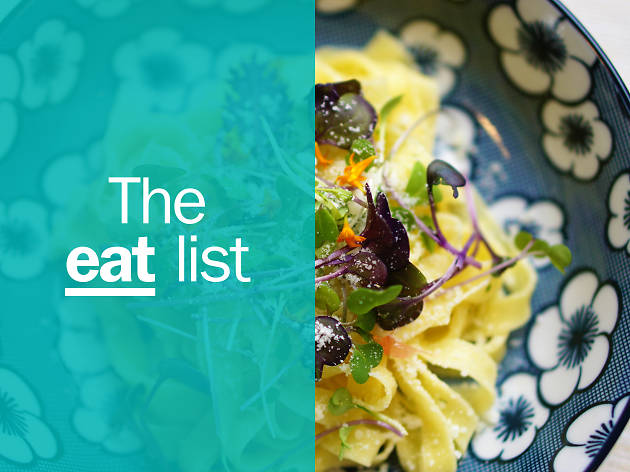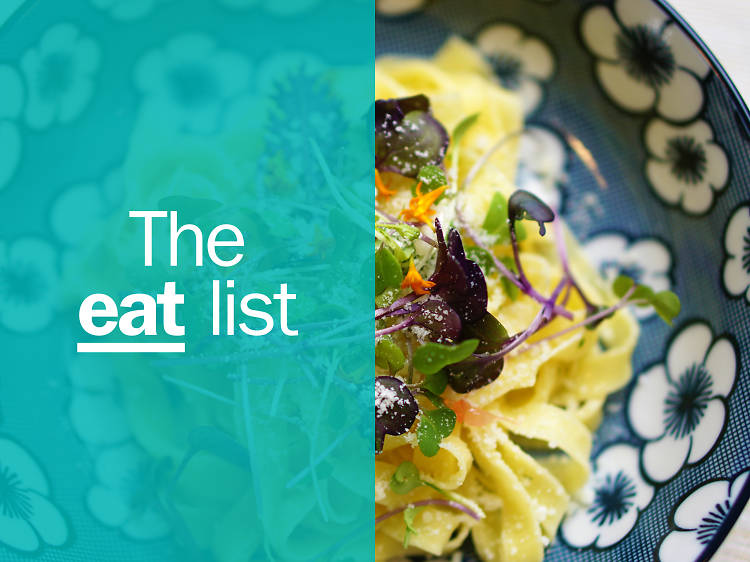 Celebrate borrowed flavors from far-away places made with the region's delicious local produce. It's not uncommon to find a plate full of food grown, harvested and raised within a small radius—and you'll find tons at the area's many farmers' markets. Here are the best restaurants in Spokane.
Best selling Time Out Offers