The 11 best things to do in Stratford-upon-Avon
Discover the historic town and the birthplace of Shakespeare when tackling the best things to do in Stratford-upon-Avon
The market town in England was the birthplace of Shakespeare, which is why our list of best things to do in Stratford-upon-Avon includes plenty of attractions related to its most famous inhabitant. Catch a show by the eminent Royal Shakespeare Company at one of its theatres or visit some of the well-preserved buildings whose very walls tell the story of the Bard's life and death. There are also plenty of non-Shakespearean delights to round off a stay in this quaint Tudor town, like peaceful boat trips along the Avon and modern museums. So, what to see, and what not to see? That is the question…
Done something on this list and loved it? Share it with the hashtag #TimeOutDoList and tag @TimeOutEverywhere.
Find out more about how Time Out selects the very best things to do all over the world.
Best things to do in Stratford-upon-Avon
Sara Beaumont: Royal Shakespeare Company
1. The Swan Theatre and the Royal Shakespeare Theatre
What is it? The Royal Shakespeare Company has three theatres in Stratford. Performing arts centre The Other Place is in town, while two share a buzzy riverside location: the flagship Royal Shakespeare Theatre where you can catch many of the Bard's famous works, and the more intimate Swan Theatre that regularly stages plays by Shakespeare's contemporaries and later writers.
Why go? All the world's a stage, but there's no better place to watch Shakespeare's plays than his hometown. Come early for a pre-theatre meal in the third-floor rooftop restaurant with stunning views over the River Avon.
The Shakespeare Birthplace Trust
2. Anne Hathaway's cottage
What is it? If you arrive here expecting the home of a Hollywood actor, we're sorry to inform you there's been an awkward mix up. It's not that Anne Hathaway. Shakespeare buffs, however, won't be disappointed with a visit to this picturesque 500-year-old cottage and the poignant love story behind it.
Why go? Forget Juliet, this is real-life 'Shakespeare in Love'. Originally a farmhouse, this was the site where Wills courted Anne, who would later become Mrs Shakespeare. The pretty cottage has its original furniture and features, and the romantic gardens are the stuff sonnets are made of.
What is it? The mechanical art and design museum is the only permanent venue for this type of art in the country. Sourced from artists and inventors all around the world, the interactive sculptures – or 'kinetic art' – include marble runs, 3D faces and flying mechanical birds.
Why go? It's not often that science and technology marries so well with art and design, but this is a place where the left-hand and right-hand sides of the brain get to work together. Run by a local family, kids and big kids alike will enjoy the treasure trove of whirring gizmos on display.
4. Stratford-upon-Avon Butterfly Farm
What is it? The UK's largest tropical butterfly attraction is an ideal rainy-day activity. Wander through exotic plants and gurgling waterfalls while hundreds of free-flying butterflies flutter around you.
Why go? Get up close to appreciate these dainty insects and learn about their lifecycle from caterpillar to chrysalis and beyond. For those into the less attractive members of the insect world, there's a minibeast metropolis of centipedes, beetles, stick insects and a bird-eating tarantula. Shiver.
Canal & River Trust
What is it? With its central location between the theatres and main shopping area, the canal basin is the perfect place to spend a sunny afternoon. There's a pretty riverside garden and a boat for every occasion, from sightseeing trips to baguette and ice cream barges for lunch.
Why go? Take a short boat cruise along the river to see famous sites from a duck's-eye view. If you want to row your own way, hire cute rowing boats by the hour – they're each named after a different Shakespeare character.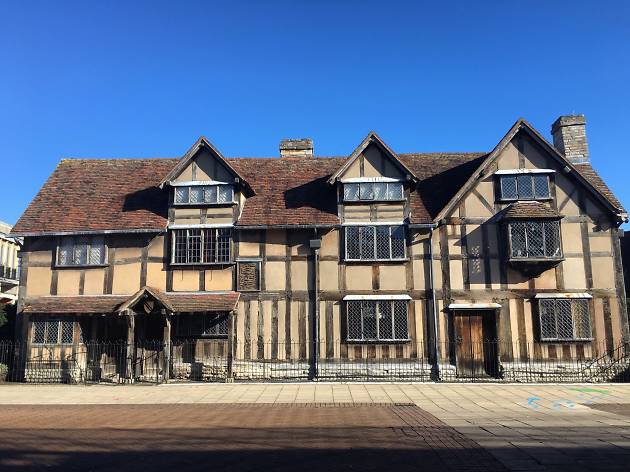 Shakespeare Birthplace Trust
6. Shakespeare's Birthplace
What is it? Owned by the Shakespeare Birthplace Trust, this carefully restored, timber-framed house is the place Shakespeare was born and spent his childhood.
Why go? Discover the place that was the prologue to Shakespeare's life. Have a look at rare artefacts from the Trust and take a trip back in time with the captivating costumed guides who will bring Shakespeare's story to life.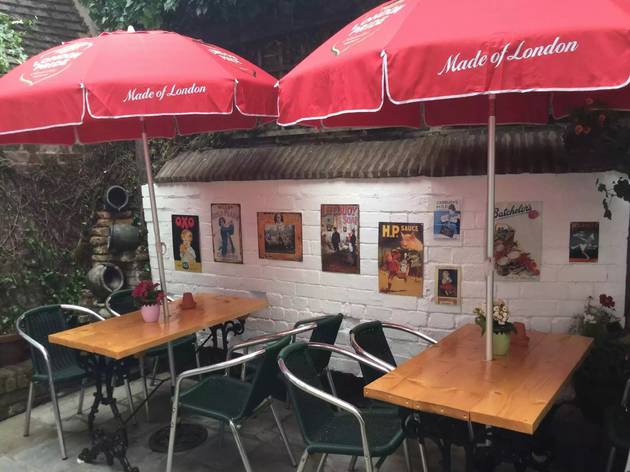 What is it? A historic landmark that doesn't have anything to do with Shakespeare! The oldest pub in town is, however, conveniently placed in the heart of Stratford, close to many of the Shakespearean attractions.
Why go? This charming, family-run thatched tavern predates even Shakespeare himself, dating back to 1470. Stop off for a drink in the courtyard and refuel with traditional, seasonal pub grub featuring local produce.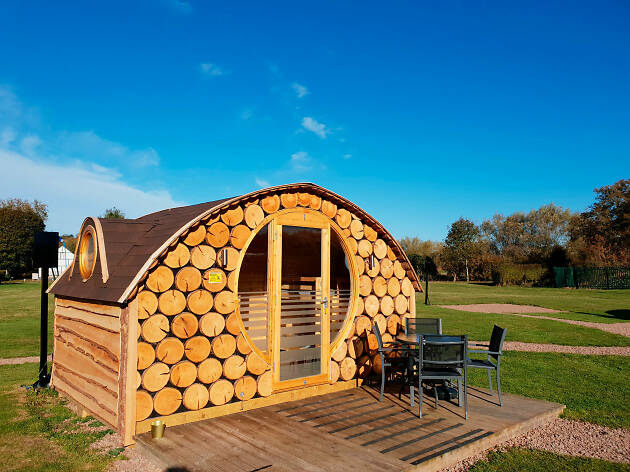 8. Glamping in Hobbit Huts
What is it? Upgrade your regular campsite for something a little different. Set in beautiful Warwickshire countryside, Stratford Caravans' riverside park is home to several unique glamping pods: spacious beehives, cosy snugs and curved hobbit huts with little oval doors.
Why go? These quirky wooden pods are fully insulated, so you can pretend you're in the Shire in Middle Earth and not just Warwickshire. A river taxi service can run you from hut into town with picturesque views.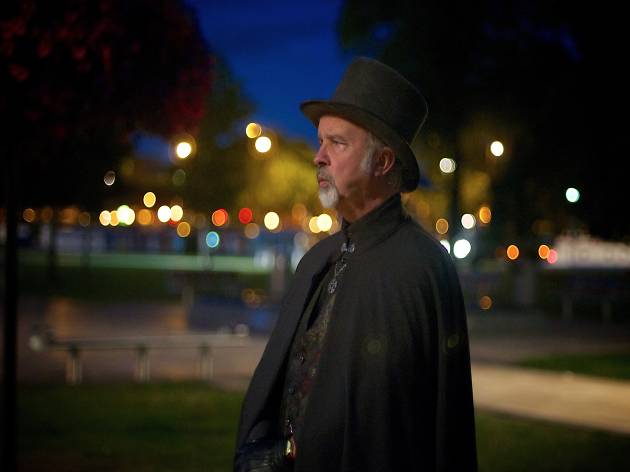 9. Stratford Town Ghost Walk
What is it? From theatre ghosts to witches, learn all about Stratford's most haunted on this award-winning fantastical walk that runs every Saturday evening.
Why go? Each guide is a professional actor or entertainer, so you're guaranteed a unique evening discovering Stratford's supernatural stories of murder and misery. Not a fan of things that go bump in the night? Never fear. There's also a town walk that runs every day of the year and covers medieval life with touch of Shakespeare.
What is it? This pretty Parish church was the place Shakespeare was baptised and buried. You can visit the final resting place of Shakespeare, his wife and other close relatives who lie at the foot of the chancel steps.
Why go? If you've spent a trip following Shakespeare's life, then this humbling grave site is a fitting end. Rumour has it grave robbers may have stolen his skull, although respecting his wishes, the grave has never been dug up to confirm.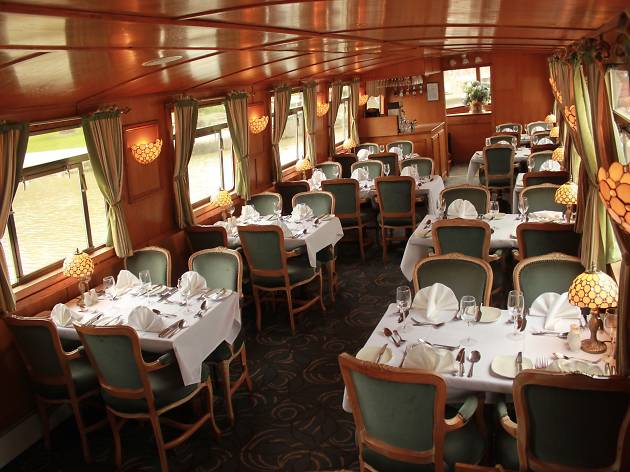 What is it? Also known as Stratford's 'Orient Express' this 70m restaurant cruiser drifts up and down the Avon along some of its prettiest stretches.
Why go? Dine on the river Avon in a totally unique setting, with fresh, traditional food in a menu that changes monthly with the seasons. Opt for a lunch service for a peaceful afternoon floating away from the crowds, or a three-course meal on the evening cruise.
Best selling Time Out Offers