The 20 best things to do in Birmingham right now
Get your culture fix with our pick of the best things to do in Birmingham, from a Peaky Blinders tour to Tolkien's 'shire'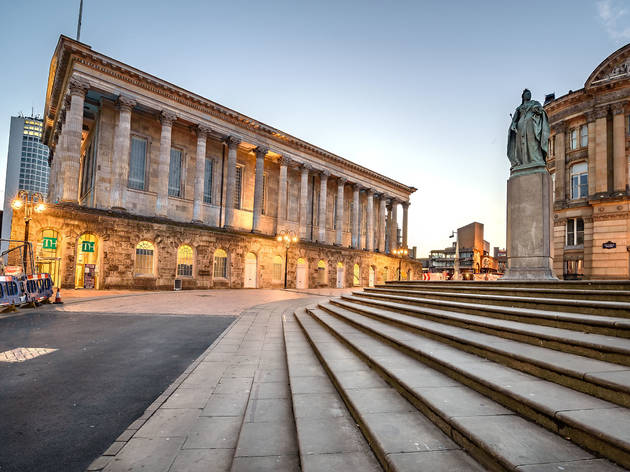 To really get to grips with this city's illustrious manufacturing history, inspired inventions and significant sporting achievements, you have to go exploring. Which is why we've put together a handy guide to all the many excellent things to do in Birmingham that'll fast-track the UK's second city straight to the top of your travel bucket list. You'll already know about the famous canal district, but self-effacing locals rarely wax lyrical about the abundance of world-class museums, glorious green spaces, first-rate restaurants and pioneering theatres and concert halls they live nextdoor to. We will. These are the 20 experiences you simply must have in Brum.
Done something on this list and loved it? Share it with the hashtag #TimeOutDoList and tag @TimeOutEverywhere. You can also find out more about how Time Out selects the very best things to do all over the world.
Best things to do in Birmingham
Housing the largest collection of pre-Raphaelite paintings in the world and occupying one of the city's finest buildings, the Birmingham Museum and Art Gallery is not to be missed. But 2019 is a special year, because there's an exhibition of Leonardo da Vinci drawings to mark the 500th anniversary of his death, and a Black Sabbath exhibition celebrating 50 years of the Birmingham pioneers of heavy metal. Reflect on it all with a cuppa in the stunning Edwardian Tea Rooms.
2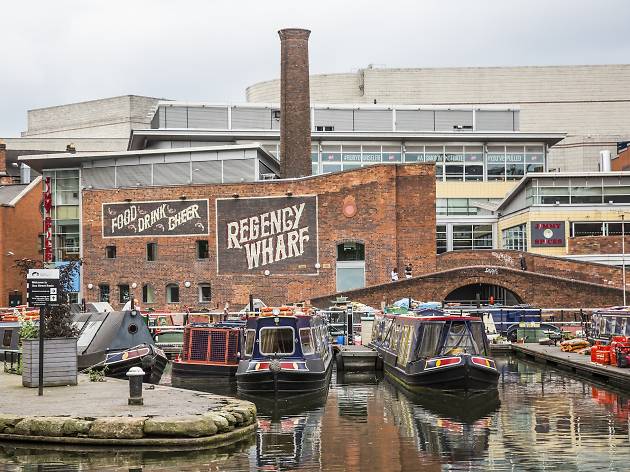 Photograph: Rob Greig
Brindleyplace and the canal quarter
The oft-quoted 'more canals than Venice' claim is a bit iffy – Birmingham is soooo much bigger that it's a daft comparison – but that doesn't mean you should miss out on a walk around the canal quarter. It's a real Cinderella part of town, having been hugely redeveloped and with lots of restaurants and bars. Definitely worth a visit.
This grandiose 2,262-seat venue was opened in 1991 and has delivered a rich programme of gigs and concerts ever since. Fun fact: it was recently voted as having the seventh-best concert-hall acoustics in the entire world, which is, well, music to our ears. Plus, it welcomes some of the biggest acts in the business, which is what it's all about, right?
4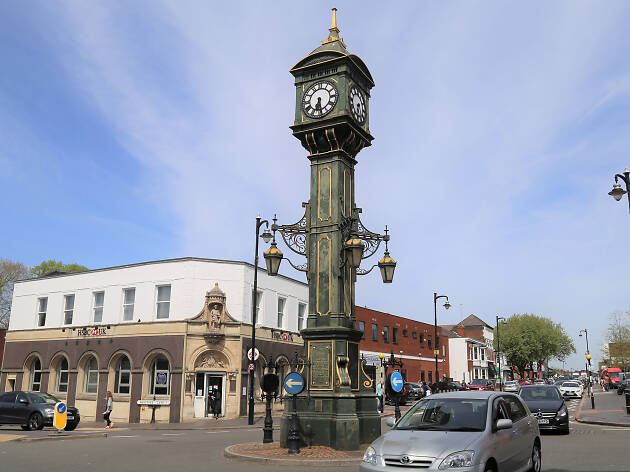 Photograph: Shutterstock
With more than 200 listed buildings and over 250 years of history, Birmingham's Jewellery Quarter should be on any Brum itinerary. Even if you're not in the market for silver or gold, you're sure to be entertained by its many other charms. Museum nerds will love the Museum of the Jewellery Quarter, the Pen Museum and Newman Brothers Coffin Works. And with all the pubs, restaurants, galleries and independent boutiques here, there's something for everybody else too.
The UK's most popular single-auditorium theatre celebrates its 120th anniversary in 2019 and, among the celebrations, there will be some world-class productions on show. Whether it's musicals such as 'Les Misérables' and 'Joseph and the Technicolour Dreamcoat', opera, comedy or performances by the Birmingham Royal Ballet, you're sure to have a ball.
6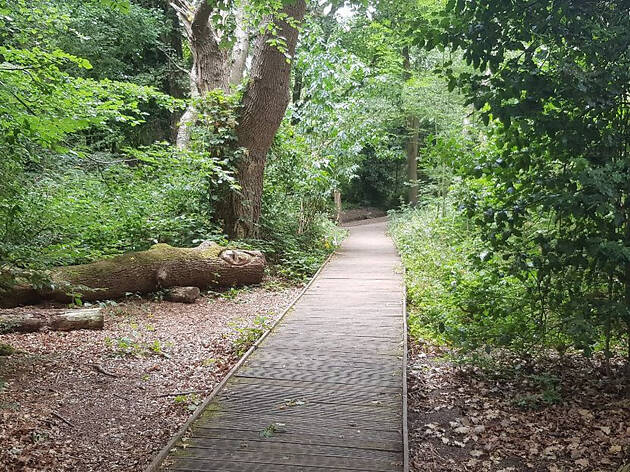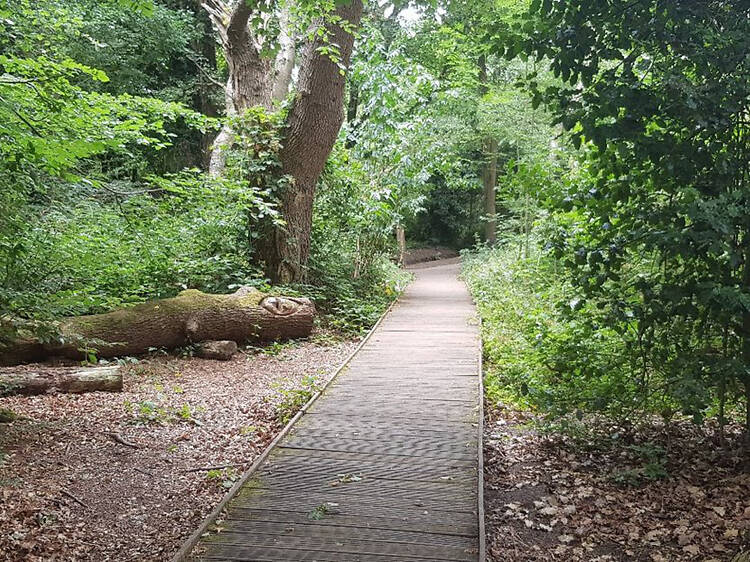 Photograph: Courtesy TripAdvisor.com
Tolkien's formative years got the Hollywood treatment in a hotly-anticipated biopic release in 2019. The 'Lord of the Rings' author grew up in Birmingham in the bucolic area around Moseley Bog in the 1890s, and it's said to be the inspiration for hobbit-hangout The Shire. Down the road in Edgbaston, a Victorian waterworks is said to have formed the basis for the evil Sauron's towering lair. Slightly less bucolic, obvs.
With more Michelin-starred restaurants than any other city outside the capital, Birmingham's food offering is pretty dazzling. Purnell's, Simpsons, Adam's and Carters, and most recently Peel's (of Solihull), will all bamboozle you with their culinary delights. And with more high-end independents opening all the time, you could well get in before the Michelin inspectors do. A quiet food revolution has been rumbling through Birmingham in recent times – now's your time to sample it.
First things first: yes, there are opportunities to sample Cadbury's products in this walk-through attraction based in the world-famous chocolate manufacturer's site in Bournville Village. It's pretty kid-centric – but, hey, who cares when there's molten chocolate involved?
9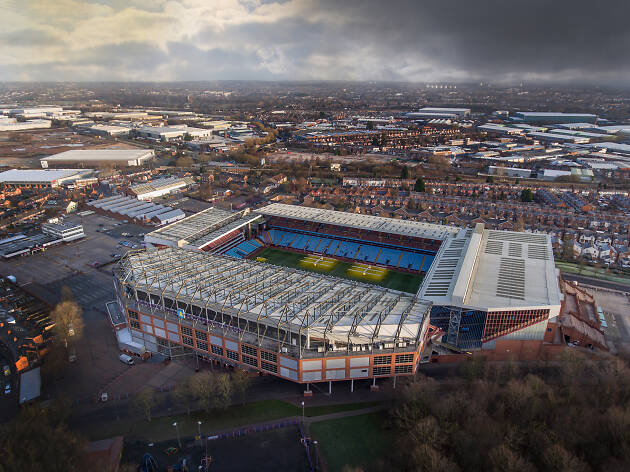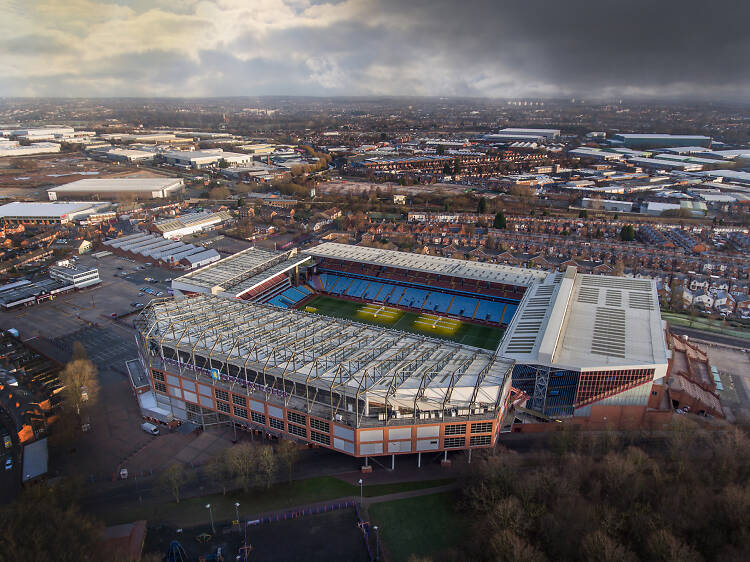 Photograph: Shutterstock
There aren't many football grounds in the world like Villa Park. The 42,000-capacity stadium has been home to Aston Villa since 1897, and it has an aura that few sporting institutions can match, especially when full and on song. Sign up for a behind-the-scenes tour or catch the boys in claret and blue play a Premier League game.
10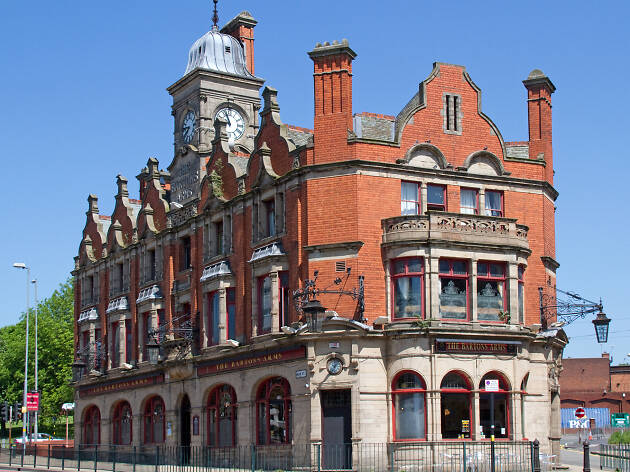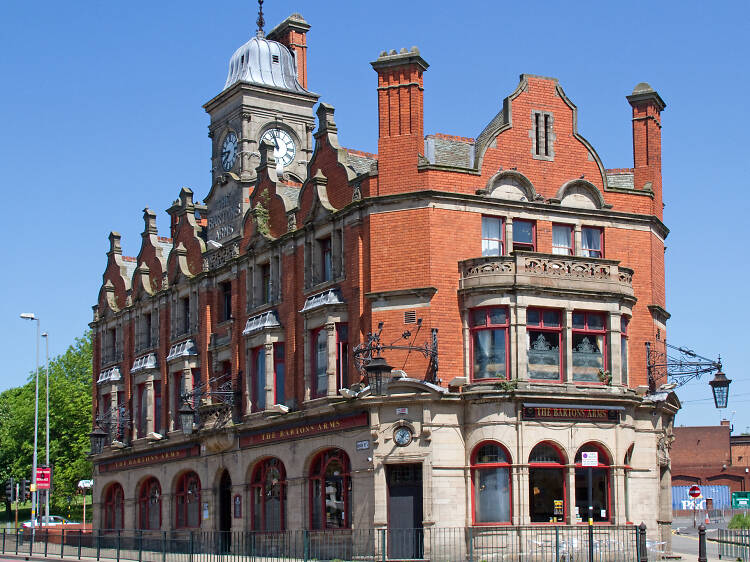 Photograph: Courtesy Flickr/Tony Hisgett
Surely one of the world's greatest pubs, The Bartons Arms is a rare treasure among the mean streets of Newtown. Built in 1901 as a Victorian gin palace, it's still beautifully ornate with original features such as Minton tiles, a grand horseshoe bar replete with snob screens and a stunning wrought iron staircase once climbed by the likes of Laurel & Hardy and Charlie Chaplin. Book a tour or choose a pint from its fine range of Oakham ales and something spicy from the Thai menu.
A trip to the Botanical Gardens, an exotic world of tropical plantlife hidden in the unassuming suburb of Edgbaston, makes for an excellent family day out. The glasshouses are filled with all manner of strange flora, while the lawns and shrubbery outside are perfect for a stroll during the sunnier months.
2019 marks 200 years since the death of the great industrialist, inventor and Birmingham resident James Watt and his work will be celebrated at an exhibition at the Library of Birmingham this year. You can see the steam engines he made in the city with fellow brainbox Matthew Boulton at the Thinktank Science Museum or visit Soho House Museum and the room where the legendary Lunar Society of thinkers behind the industrial revolution met.
13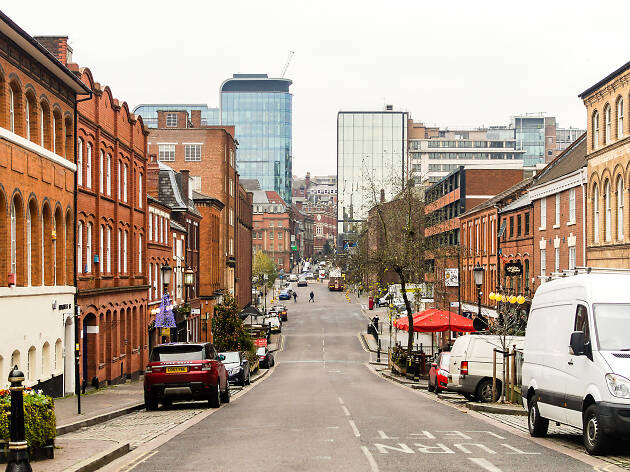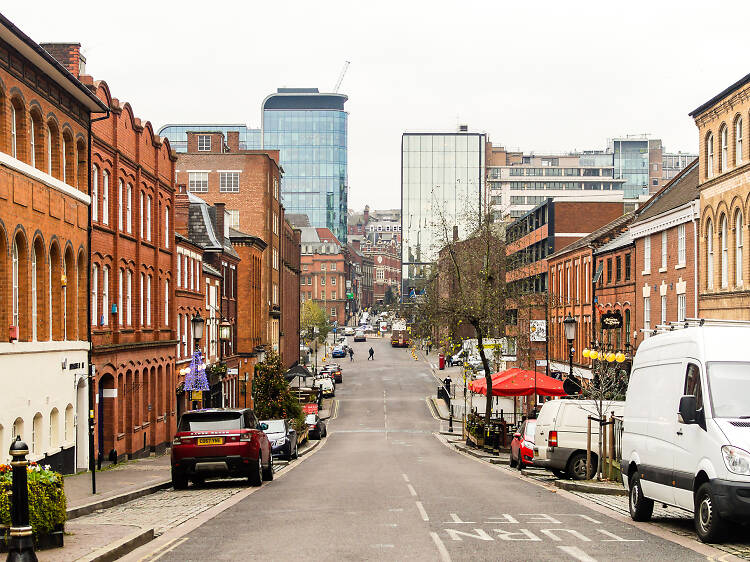 Photograph: Shutterstock
If the weather holds out – and that's a big if – there's no better way to see Birmingham than on foot. Luckily, there are some excellent guided walking tours, from Positively Birmingham's Edward Burne-Jones pre-Raphaelite art tour, to Birmingham Heritage Walking Tours' Lost Pubs of The Jewellery Quarter tour. Intrepid types can just go and wander around on their own – if you get lost, just ask a friendly Brummy (most don't bite).
14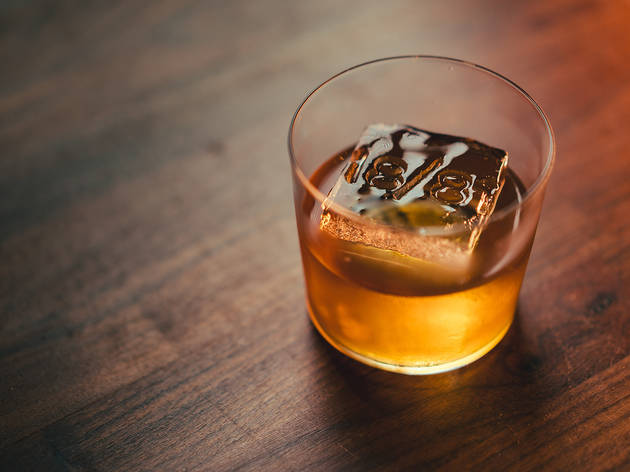 Photograph: Courtesy 18/81
Some of Birmingham's best bars are hidden behind unassuming storefronts and doorways. Which makes it all the more exciting to have a cocktail or a gin and tonic in one. Channelling that 1920s American prohibition spirit is the super-cool 18/81 (somewhere on Thorp Street, just ring the bell), 40 St Pauls (there's no sign, look for the door with number 40 off St Paul's Square) and The Peaky Speakeasy (behind a bookcase somewhere in The Peaky Blinder pub in Dale End). Bottoms up!
There's nothing as quintessentially English as a game of cricket, and Birmingham boasts one of the very best places to watch one. Edgbaston is renowned as one of the country's most atmospheric grounds, and 2019 saw several Cricket World Cup games played here, as well as an Ashes test.
Things to do, Event spaces
Alfred Bird invented custard powder in Birmingham in 1837. These days, the only gooey yellow stuff to be found at the old Bird's Custard factory in Digbeth might be paint, as it's now a studio complex at the heart of Birmingham's creative community. Not only is it the home of artists and the like, it's also full of galleries, independent shops, cafés, restaurants, bars and the Mockingbird Cinema. With its graffiti-strewn walls and regular arts events, the whole area is well worth a few hours of mooching.
If you really want to dine like a Brummy, then a trip to a curry house is mandatory. The Balti Triangle – located south of the city centre – is famed for its long-established restaurants, but we suggest you head to Raja Monkey. This Hall Green spot serves thalis and street-food snacks like dosa and uttapam with cheerful informality.
18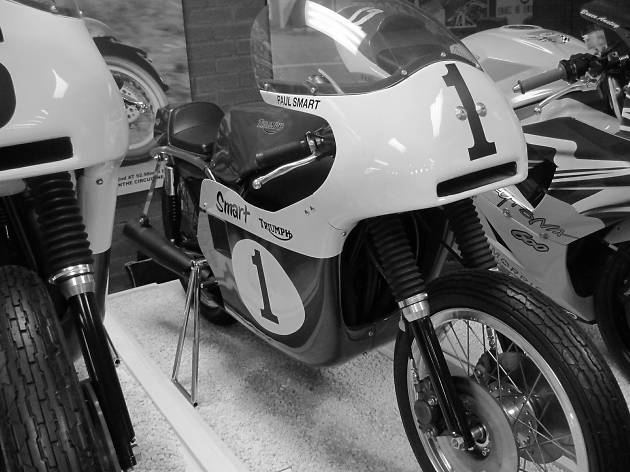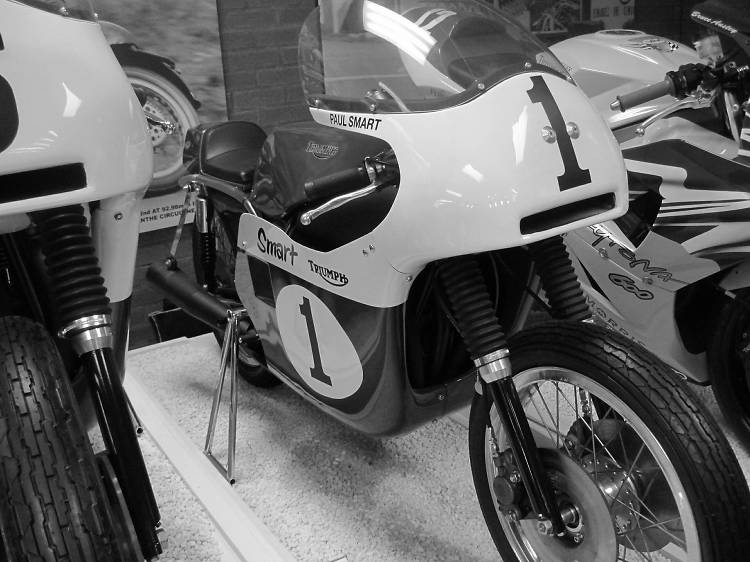 Flickr: Steve Watkins
National Motorcycle Museum
A must-see for all petrolheads visiting Birmingham, this Bickenhill museum has more than 1,000 different motorcycles, dating all the way back to an 1898 Beeston Humber Tricycle. There are also plenty of pretty serious modern superbikes, for those more partial to today's two-wheelers.
The hit TV show 'Peaky Blinders' returned to screens for its fifth season in 2019, and now you can stalk the very same streets the real Peaky Blinders did thanks to these dedicated tours. Follow in the footsteps of Birmingham's baddest Victorian gang with a Peaky Tour in Digbeth, visit the Lock-up at Steelhouse Lane police station where some of the gang was incarcerated or see the TV show sets at the Black Country Living Museum.
20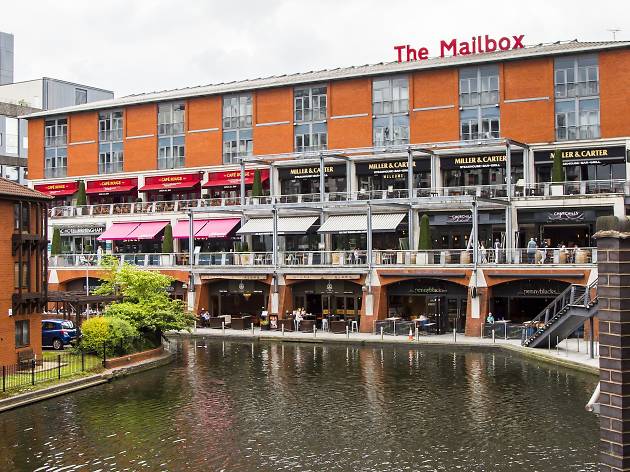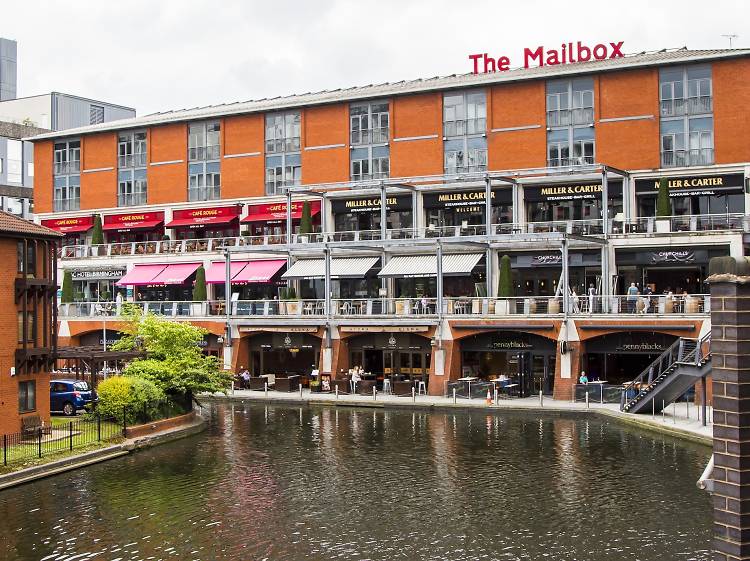 Photograph: Rob Greig
Birmingham compels you to shop. A marketplace since the 12th century, the Bullring is now a giant mall incorporating the part amorphous blob, part crash-landed UFO that is the Selfridges building. Across town, the Mailbox is a classier joint with the likes of Harvey Nichols and Emporio Armani. Most interesting though are the independents, which you'll find scattered all over town and in places like the splendid Great Western Arcade.
Looking for somewhere amazing to stay?
Whether it's for business or leisure, the best hotels in Birmingham are a pleasingly varied bunch, from small one-off boutique options to glitzy international chains.