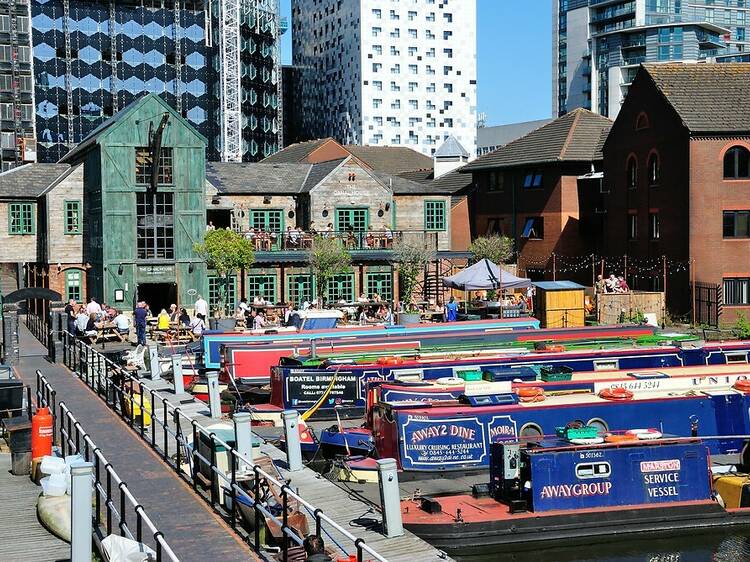 Photograph: Nina Alizada / Shutterstock.com
1.

Explore Brindleyplace and the canal quarter
What is it? Birmingham's vibrant canal quarter is home to some of the city's best bars and restaurants, the National Sea Life Centre and the Ikon Gallery.
Why go? The oft-quoted 'more canals than Venice' claim is a bit misleading – Birmingham is much, much bigger – but that doesn't mean you should miss out on a walk around the canal quarter. It's a real Cinderella part of town, having been hugely redeveloped and crammed full of restaurants and bars.
Don't miss: Use the historic Roundhouse building as a base from which to explore by boat, bike or foot.