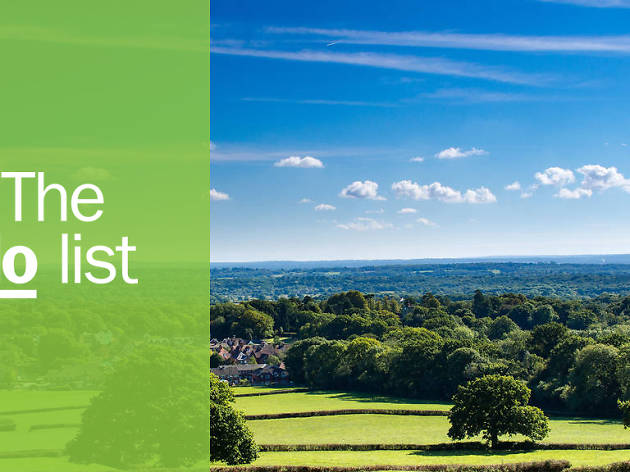 The 12 best things to do on the Sunshine Coast
Swim in the wild with whales and go hiking in rainforests when tackling the best things to do on the Sunshine Coast
Whether you're seeking glittering beaches, thrilling action and adventure experiences, delicious dining or top-notch shopping, our list of best things to do on the Sunshine Coast has it all. This tourist haven in Australia stretches from the super-chill beach town of Caloundra through the resorts and national parks of Noosa and up to the postcard-perfect Great Sandy National Park. Adventurous travellers come here to swim in the wild with whales and go hiking in rainforests—but there's no need to work up a sweat if you're here to wind down. You can also explore the region's food trails, hunt for treasures at charming markets or enjoy dinner with an ocean view.
Done something on this list and loved it? Share it with the hashtag #TimeOutDoList and tag @TimeOutEverywhere.
Find out more about how Time Out selects the very best things to do all over the world.
Best things to do on the Sunshine Coast
Visit Sunshine Coast
1. Swimming with humpback whales
What is it? Swimming with whales in the Pacific Ocean.
Why go? To get up close and personal with one of the world's most gentle sea creatures. If the conditions are right on this four-hour whale watching trip, you'll be allowed into the water to float alongside the whales using a rope attached to the boat.
Jewelszee
2. Horse riding at Noosa North Shore
What is it? A private one-hour horse riding tour along the beach.
Why go? To breathe in the fresh tang of salt water and listen to the waves as you ride along Teewah Beach, surrounded by the natural beauty of Noosa's bush-fringed North Shore. Whether you're a nervous first-timer or an experienced rider, this tour can be tailored to suit.
Visit Sunshine Coast
What is it? A boat trip that combines three Aussie favourites: fishing, barbecues, and beer.
Why go? You don't need a boat licence to sail down the Maroochy River on a motorised pontoon, known locally as a BBQ Boat. Onboard you'll find picnic table seating, water on tap, a barbecue and an on-board toilet. Throw a few prawns on the barbie, kick back and relax.
Queensland Air Museum
4. Queensland Air Museum at Caloundra
What is it? A fascinating indoor/outdoor aviation museum.
Why go? To walk through a huge Caribou transporter, marvel at helicopters or visit on an open cockpit day to sit in an F1-11 and relax in General MacArthur's DC-3. Ironically, MacArthur (the famous American general who commanded the Allied forces in the Pacific during World War II) hated flying, but even non-aviation buffs will enjoy this hands-on museum.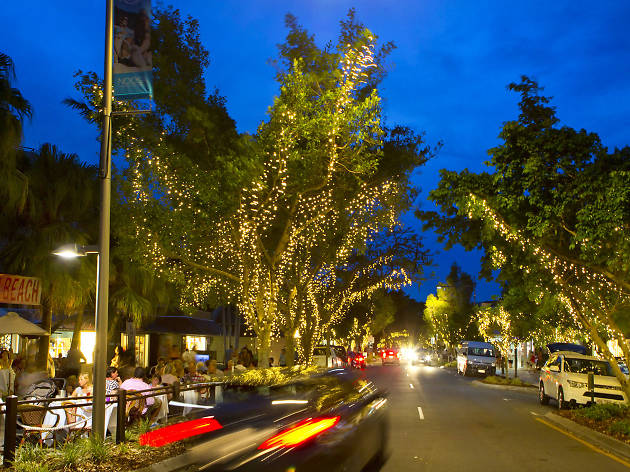 Paul Smith
5. Hastings Street, Noosa
What is it? A picturesque street filled with boutiques, cafés, bars and restaurants.
Why go? To soak up the atmosphere along the Sunshine Coast's most famous street. All-day diner Aromas is great for people watching while the super-popular Miss Moneypenny's – a restaurant with fresh and fruity cocktail carafes – embraces Noosa's tropical lifestyle. You also won't want to go past Betty's Burgers: a Noosa institution that has recently migrated south to Sydney and Melbourne.
Collecting Pixels
What is it? An Instagrammer's paradise, home to heavenly slices of coastal scenery, lush rainforest and thriving wildlife.
Why go? Noosa National Park, one of Australia's oldest and most visited national parks, has stunning ocean vistas, spectacular scenery, amazing beaches and not a high-rise in sight. There are five trails available from Hastings Street alone, from an easy 30-minute trail to an all-day hike.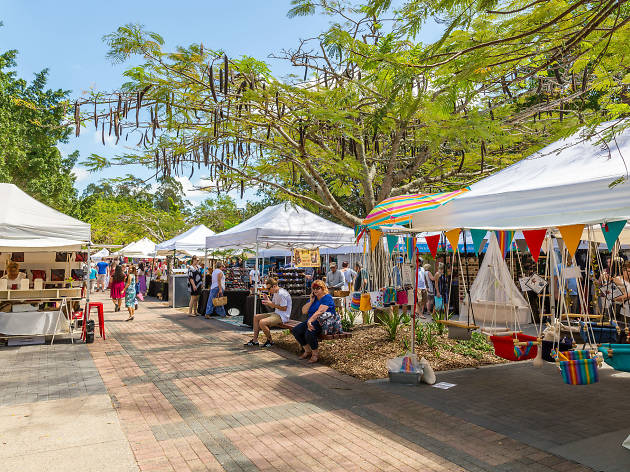 Eumundi Markets
What is it? An outdoor market in the quaint creative community of Eumundi, 20km south-west of Noosa Heads.
Why go? Visit on Wednesdays and Saturdays for fresh produce and locally made arts and crafts. It is easy to spend a whole morning browsing at this colourful outdoor market, and delicious food stalls, talented musicians and friendly stall owners add yet more reasons to visit.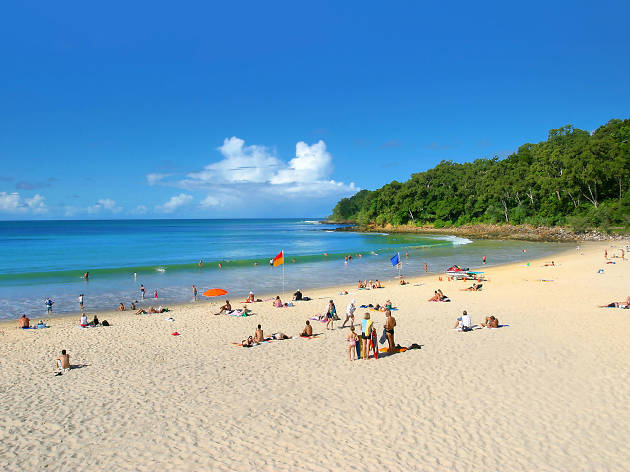 Paul Smith
What is is? To bask in the perfection of one of Queensland's most photographed beaches.
Why go? Main Beach at Noosa has supermodel good looks and gentle waves which beckon swimmers to run down the beach and dive in. The Sunshine Coast has more than 100 kilometres of pristine white sand fringed by the sparkling Pacific Ocean but this beach is extra special. It's hugged by Noosa National Park, which means you can cap off your day at the beach with a calming nature walk.
Visit Sunshine Coast
What is it? A dome-shaped volcanic rock with spectacular views, located between Noosa and Caloundra.
Why go? It might not be quite as big as Uluru but at over 200 metres above sea level, Mount Coolum covers an area of approximately one kilometre and is officially the world's second largest rock. Climbing Mt Coolum takes one hour return and the views from the top are sublime.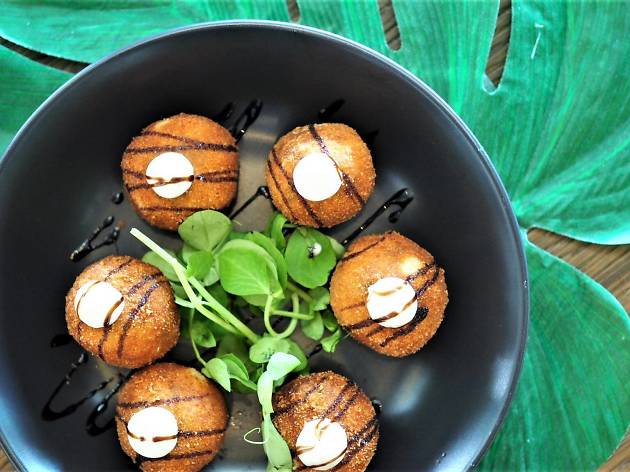 Mooloolaba Surf Club
What is it? A bar and restaurant above the Mooloolaba Surf Lifesaving Club.
Why go? Super-casual, beach-adjacent surf lifesaving clubs are quintessentially Queensland – and this one offers some of the best views in town. Grab a couple of seats overlooking the water and enjoy a cold brew or two. Mooloolaba Surf Club is also ideal for sundowners and a bite to eat when you don't feel like dressing up.
Tourism Noosa
11. The Great Beach Drive
What is it? One of the world's longest beach drives.
Why go? To discover some of the world's most spectacular stretches of sand, National Parks and World Heritage listed areas. The Great Beach Drive is a 4WD route which connects Noosa and towns such as Hervey Bay and Maryborough with Fraser Island – the world's largest sand island.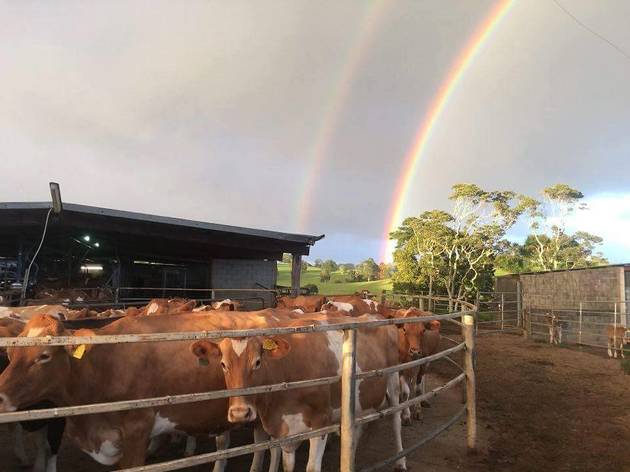 What is it? A small town in the Sunshine Coast hinterland filled with local providores.
Why go? To join the laid-back community at the Sunday markets, or to enjoy a cold brew at the lively Brouhaha Boutique Brewhouse. Maleny Dairies offer farm and factory tours where you can hang out with Guernsey gals, feed the animals and taste the dairy's award-winning products.
Best selling Time Out Offers